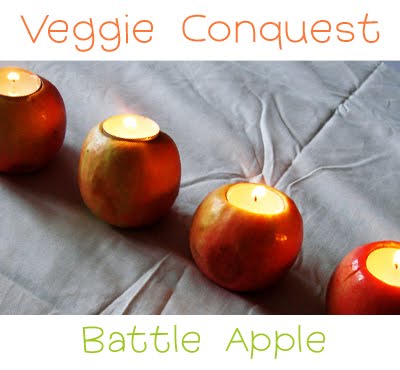 Awesome event! And they say carnivores have all the fun. No way!

Veggie Conquest: Round One. Last night I was a judge in the very first Veggie Conquest, an Iron Chef style cooking competition featuring 100% vegan cuisine. The chosen secret ingredient was apples. A sold out crowd of enthusiastic tasters turned out for this Eco-chic foodie event. Check out all my Battle Apple event coverage including the winners list and tons of photos…
Official Winners List:
Tasters' choice: Jennifer Lynskey's Rustic Apple, Zucchini, Eggplant Ravioli
Third place: Jessica Gunter's Curried Apple Stew w/ Couscous
Second place: Michelle Barton's Pink Lady Linguine
First place: Julie Tran's Baked Apple & Seitan Phyllo Purse

The Players. Nine amateur chefs competed in Battle Apple. The judges: Me, Brian Preston-Campbell and Joshua Katcher aka "The Discerning Brute". The MC: Bryan Blade Kurtz. And the mastermind behind the entire Veggie Challenge series: Jessica Mahady.
The Place: A loft in the Chelsea neighborhood of NYC decorated with white twinkly lights, rustic-chic table settings complete with candlelight from elegant hand-made apple-candles. The judges table was a dark rough-wood table accented by simple green apple napkins and clear glasses. The tall loft windows overlooked a beautiful city-rooftop setting, gray water towers and all. Cozy-urban-chic. A perfect setting to engage in a veggie foodie battle.

Apples in and Entree. The Challenge: Make an entree using the secret ingredient of apples. What would you make? Well let me just say bravo to all nine of the chef entrants. They made it hard for me to criticize them. Here are my tasting notes…

The Hits.
*A thin red wrap entree, delicate and simple, filled with a textured compote of tender apples, onions and seasoning. Lunch-worthy for sure.
*An amazing homemade ravioli. Super delicate pasta with a sweet and savory nutty filling. Delicious. And the cold chunky marinara sauce was surprisingly palate-pleasing. The ravioli won the 'tasters choice award'.
*There was a goat cheese crostini that was Pure Food and Wine quality. It stole the spotlight from the creative plated-in-apple-linguine dish it was accenting. I'd love that vegan cheese recipe.
*I loved the refreshing lime-apple salsa (fresh, acidic and raw like I like it) with side skewers of grilled seitan and tofu. A almost-too-big slab of cornbread too. Never mind, you can never have too much cornbread. Perfection.
*The soothing filo purse of apple-accented stuffing on a bed of sweet squash and seitan was a gourmet gem. (This purse won the grand prize) Awesome! She also had fresh-pressed apple cider-I drank the whole sake-shot of it.
*There was another delicious dish combining apple and curry with some savory beans. Brilliant combo of flavors.
*And I loved the nut cake with a firm grilled apple on top.
*One chef smoked the apples-smoky apples is indeed creative.
*Carrot-Apple slaw. Yum.
*And lastly, I recall a spicy arugula garnish. I kept nibbling on it before that plate was taken away-so refreshing. Farmers market? I'm guessing yes.
*All dishes were incredibly healthy. Light on oil, nothing fried, over-processed or over-salted. Very good job on the health-factor chefs.
*Good job chefs.
The Misses. As the culinarily trained judge Brian said: "salt and pepper are a chef's best friend" paraphrased… Another miss was the too raw sweet potato that broke my heart. (You all know my sweet potato obsession.) Also, the too mushy couscous didn't really appeal to me. Another error was when a dish featured apples that were dry or tough. A rubbery baked apple peel isn't doing your dish any favors.
Here are a few tips for using apples in an entree:

*Use the Right Apple: Macintosh apples (thin-skinned apple variety): great for baking with the skin on. However, a Granny Smith apple (or similar thick-skinned) should be peeled because the skin can get very dry and tough.
*Taste your dish. Salt and pepper bring out the natural flavors of your ingredients.
*Presentation and Composition matter! The components of each dish should be laid out in a colorful eye-pleasing way. Make sure the most eye-catching 'star' component is the first and boldest eye-catcher on the plate.
*Accent cooked dishes with Raw ingredients. Adding a few fresh ingredients such as spicy arugula, parsley, fresh basil or fresh citrus juice to a cooked dish can add an pleasing layer of flavor and texture depth. Plus raw greens double as a welcoming palate cleanser to a dense dish.
*Balance the Sweet. When working with fruit, make sure the sweetness isn't too cranked up for your entree dish.
*Have fun! Play around with colors, heights, textures and fragrances of your dish. Stack a super tall slaw or add a bright stream of color across the plate. Judges love a creative plate.
And now onto the photos: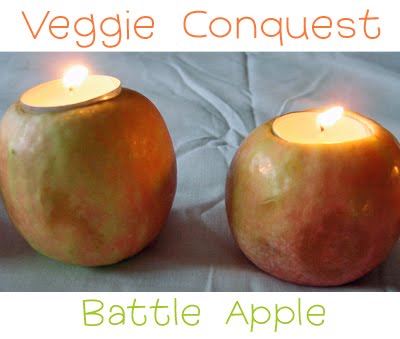 Table Set-up inside the Loft, Rooftop-View: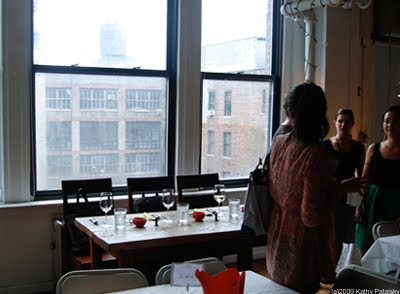 Judges Table: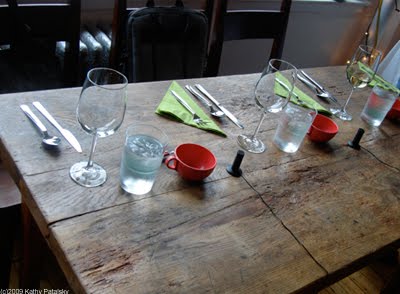 Videotaping for "Vegan Good Things", a soon-to-launch online vegan show: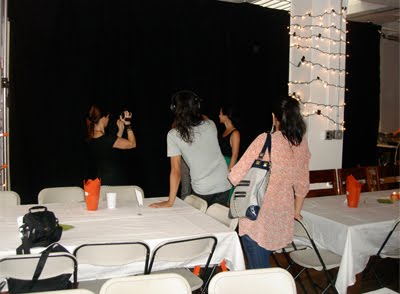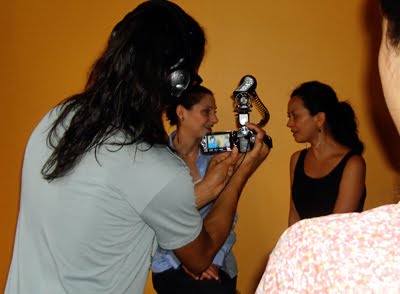 The SOLD OUT Crowd of Tasters at their Elegant Tables: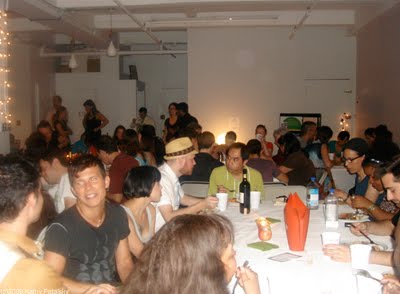 Let's Eat!: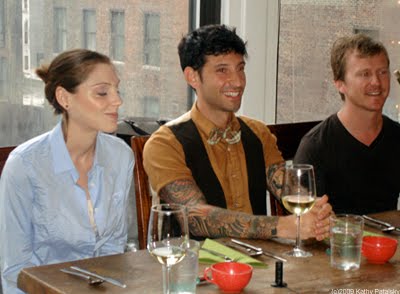 Judges Table Tasting: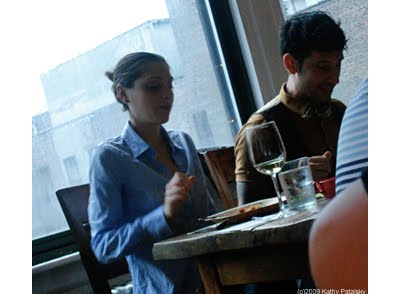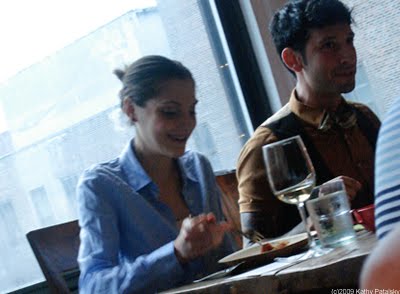 Group Photo! Judges and Jessica: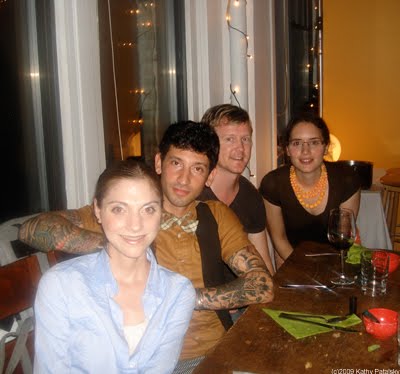 Event Founder Jessica Mahady and Judge Brian P-C: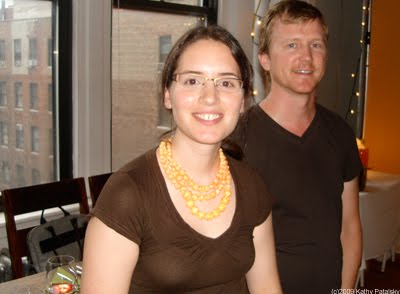 Cool Waters made by judge and 'Cool Waters' book author Brian Preston-Campbell. Rosewater-Lemon Fizzy Water was the perfect after-tasting beverage: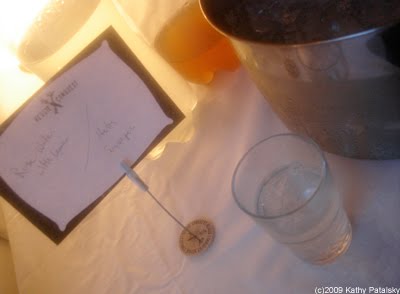 Table for The Farm Sanctuary. Love them.: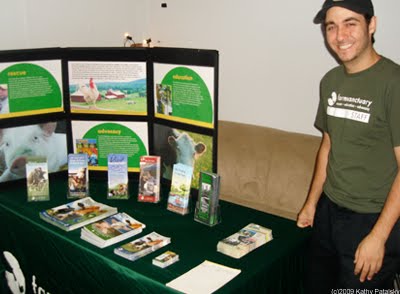 MC, Bryan Blade Kurtz, currently acting in Fiddler on the Roof: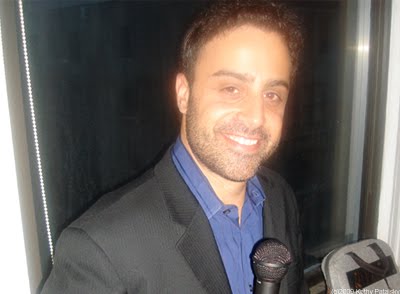 The Winner! She made an amazing filo 'purse' seitan, squash, apple stuffing-amazing! I could've eaten the entire dish. Yum. Visit her blog: East Village Vegan:

The Second Place Winner (she made the awesome goat cheese crostini), with her $25 Lula's Gift Cert. (Lula's Vegan Ice Cream is divine.):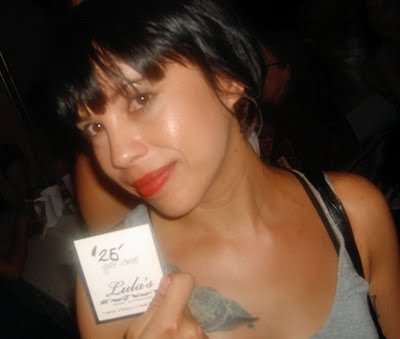 Gotta have my ONE beverage: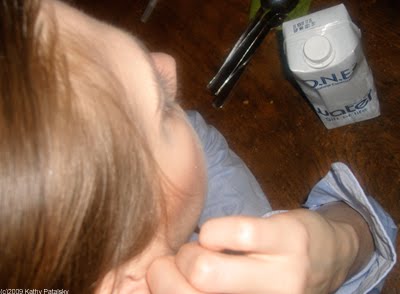 I tried to put on my 'JUDGES' Face. I'm no Simon though… I'm more a Paula. And I'm OK with that. 🙂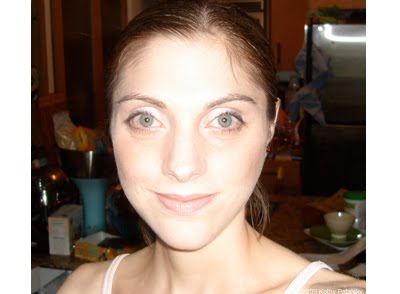 Gone Pie Bakery gave everyone a huge Vegan Chocolate Chip Cookie-Out of this World Delicious! Yay for Dessert: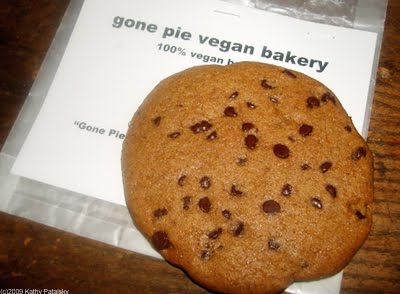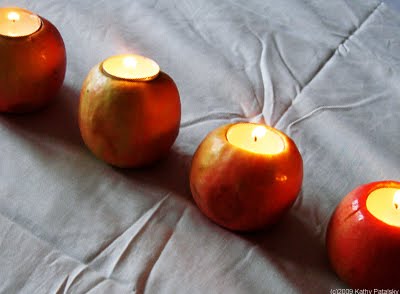 Check www.veggieconquest.com for upcoming events! The next VC is already scheduled for Sept 26th! Details online soon.
*A special thanks to Mr. HHL (aka, my husband) for live-tweeting the event and taking most of the photos above!