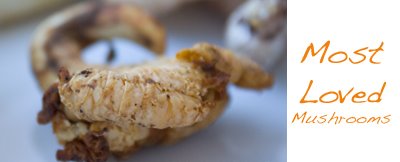 Here's the official results for my ongoing Most Feared, Hated and Loved Veggie Survey: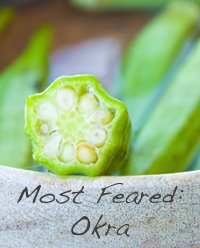 Most FEARED: Okra
Runners Up: Fennel, Artichoke
Most LOVED: Mushrooms
Runners Up: Asparagus, Spinach
Click ahead for MOST HATED VEGGIE…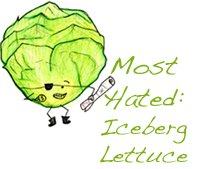 And the most hated veggies, according to the 200+ survey participants are…..
Most HATED: Iceberg Lettuce
Runners Up: Brussel Sprouts, Kale
But what about those cool crunchy iceberg lettuce salads?
And a nice firm bitter tender brussel sprouts?
And a tender garlic or citrus flavored bowl of kale?
…well I do have my eggplant issues. We all have veggie issues.
As promised, more recipes featuring these veggies to come.
…what to do with OKRA???
Any ideas?