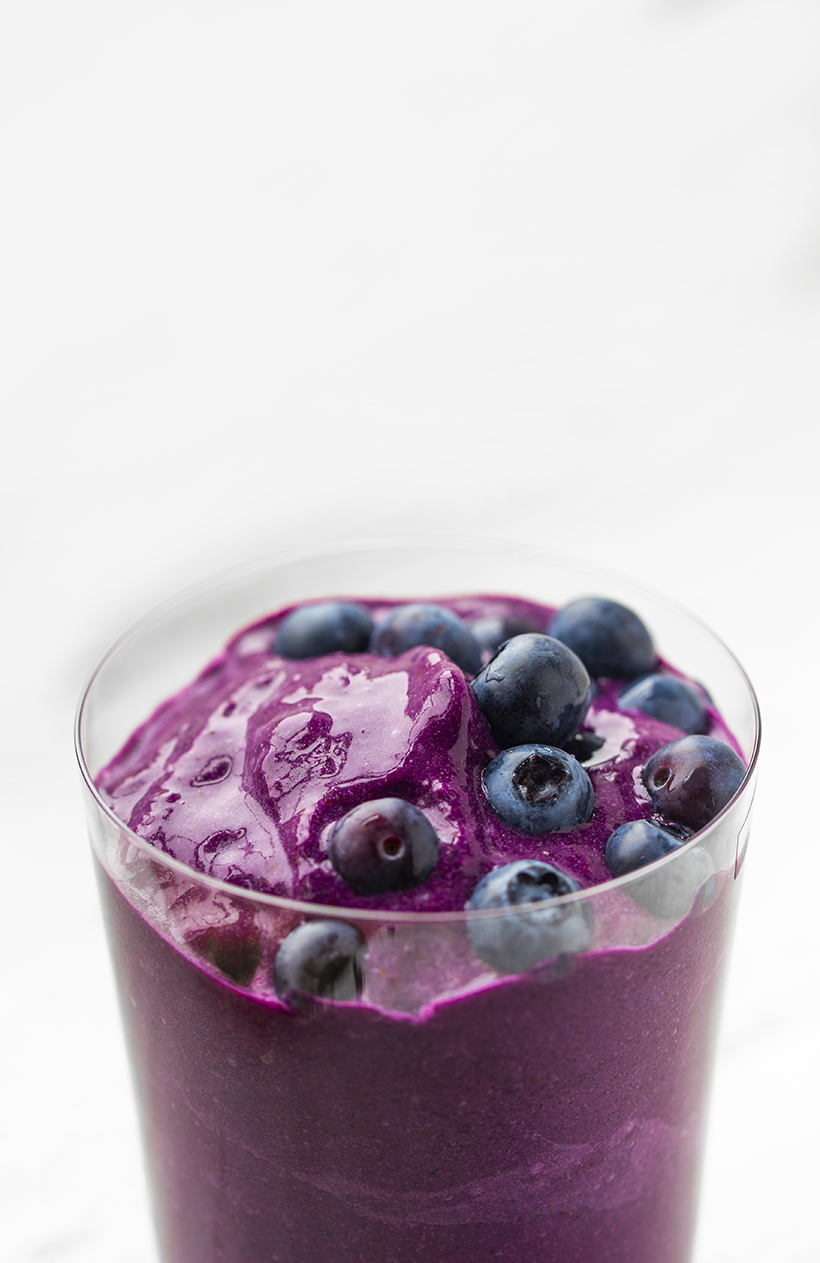 If you haven't started making smoothies yet this summer, here is your chance to get inspired! Today I am sharing the 5 Easy Smoothie Recipes I Make on Repeat…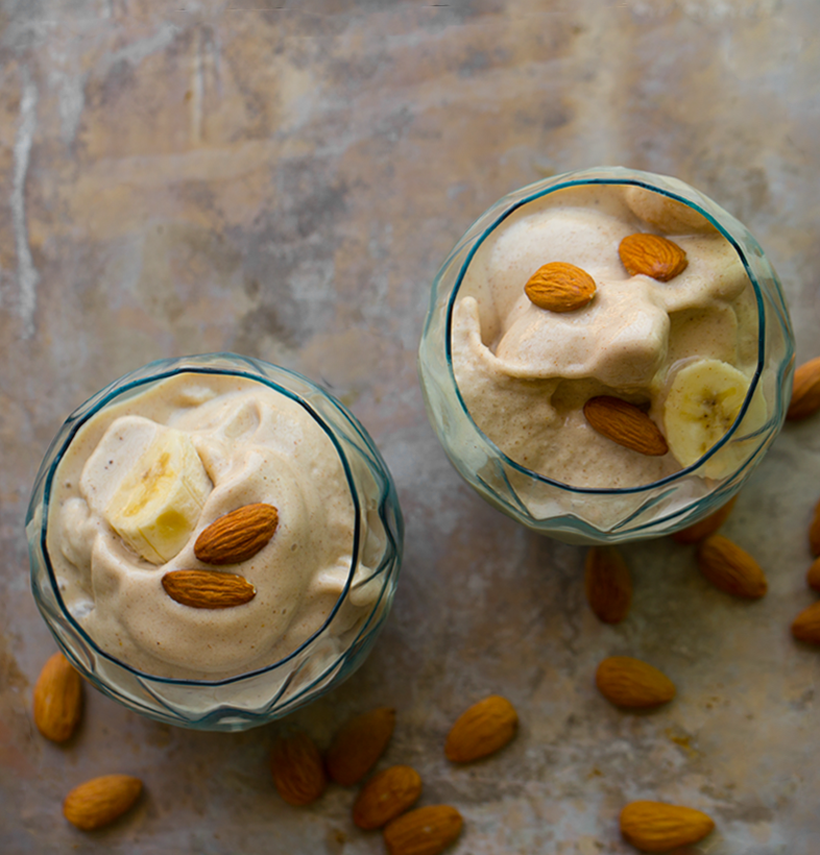 Smoothie Recipe Kickstart
I always need a little kickstart at the beginning of 'smoothie season' to really get into a smoothie-making groove, but once I do, there is no stopping me! I literally crave one of these blends on most days. And they taste especially delicious on hot days. Sometimes I actually leave the AC off so that things get a little too warm inside and my frosty, cool smoothie tastes even better! (I think that's a quarantine life / COVID / stuck inside) problem…)
Some things that help inspire my smoothies…
In-Season Ingredients. I love adding fresh and local-when-possible produce to my smoothies! The flavor always pops a little more and the colors feel even more vibrant than usual. Some fave fruits (and veggies) that I will buy and freeze myself or add from the fridge are: blueberries, strawberries, peaches (so much better with the skins on!), watermelon, cantaloupe, kiwi, leafy greens, apples and more…

Start Sweet! My first smoothie 'in a while' always has a sweet and easy spin so that it tastes extra cravable to me. I will add an extra frozen banana or extra Medjool date or even add a spoonful of agave to my blend. It's nice to get that punch of sweet, frosty flavor and have the instant feeling of, 'why am I not drinking a smoothie every day??'

Don't Fear Fats! I love adding at least one healthy fat ingredient to almost all my smoothies. That usually comes in the form of: peanut or almond butter, Brazil nuts, walnuts, hemp seeds, pumpkin seeds or cashews. Avocado is a great one for a sweet green smoothie too. Healthy fats in smoothies = creaminess perfection.

Make What You Crave. Don't do it. Don't make a green smoothie because you think that's what you are "supposed" to be drinking. Drink what you crave!

For me, smoothie season habit starts off with cravings. This year it was the simple chocolate banana shake. I would pair one with a PB&J, how easy and lovely is that?! Frosty, cool chocolate with a toasty peanut butter sandwich. Yum! And from there, I went on to crave more fruit-diverse smoothies per usual.
What Makes a Smoothie an "easy smoothie?'
To me, an easy smoothie is one that:
blends easily
has simple ingredients
has ingredients that you usually have on hand
is easy to love and crave
Once you have all those components, your smoothie experience will be a breeze.
I used to get really into adding many superfoods and add-ins and various ingredients to make those jam-packed smoothies, but these days I'm all about simple so that I let the foundation flavors shine through!
5 Easy Smoothie Recipes I Make on Repeat
This easy smoothie recipe combines a base of frozen bananas with nut butter (peanut or almond both work), cinnamon, ice, soy milk and a punch of added 'sweet' if desired.
This is absolutely my go-to smoothie when I want something that lands in between super healthy and super milkshake-like. (I mean, this smoothie is always considered healthy, but definitely has a sweet kick from all those yummy frozen bananas!)
I have recently been really into using pitted Medjool dates in place of maple syrup for the added 'sweet' part. But both options work really well!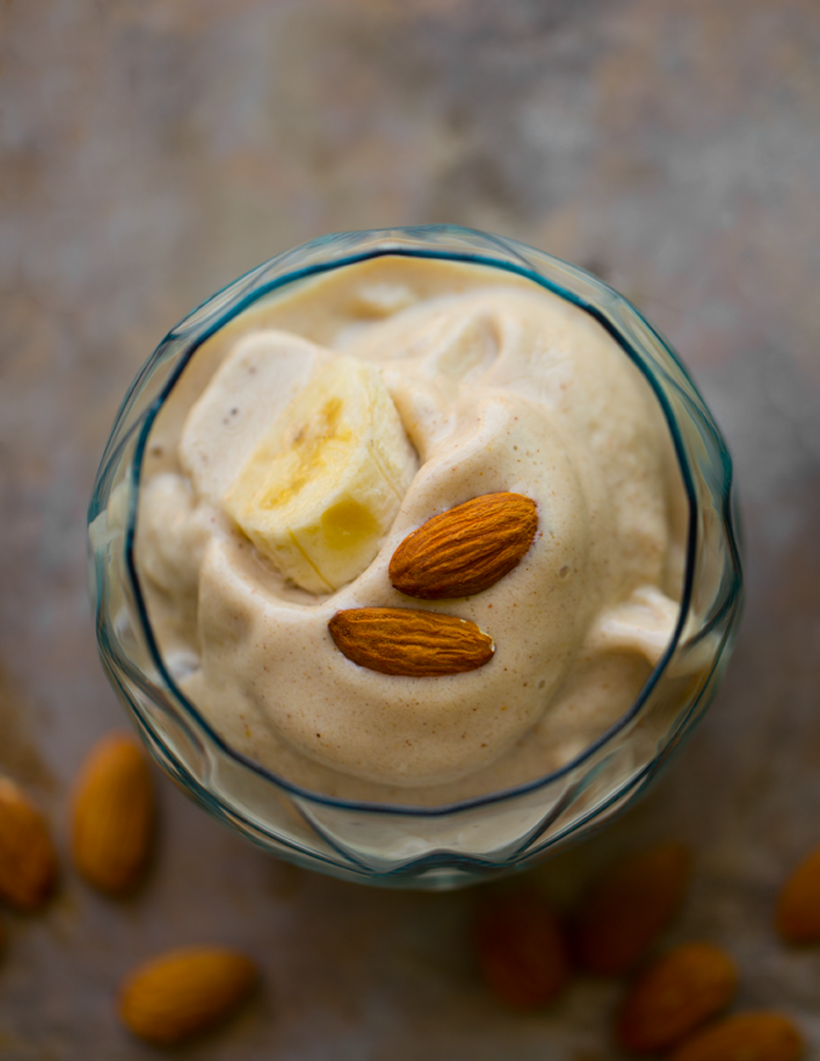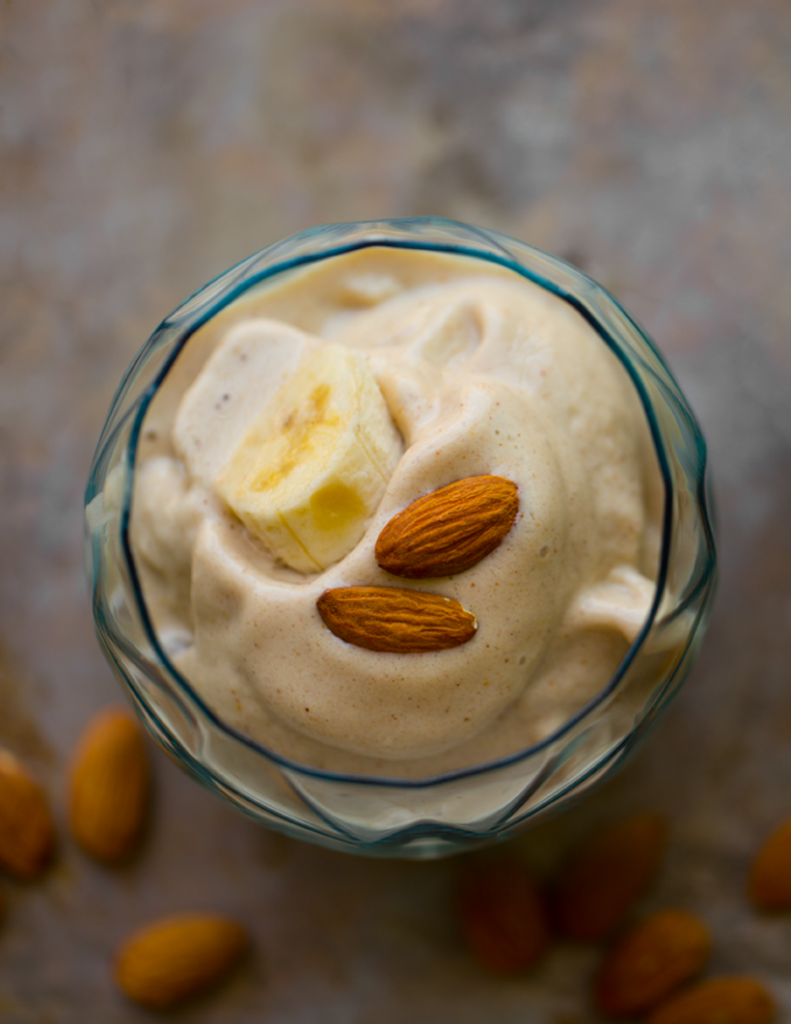 This blend of frozen bananas, Medjool dates (or a liquid sweetener), ice and frosty cocoa – and optional nuts or nut butter – is such a delicious sip when craving chocolate. This smoothie is similar to my easy energy shake, but includes chocolate instead of cinnamon.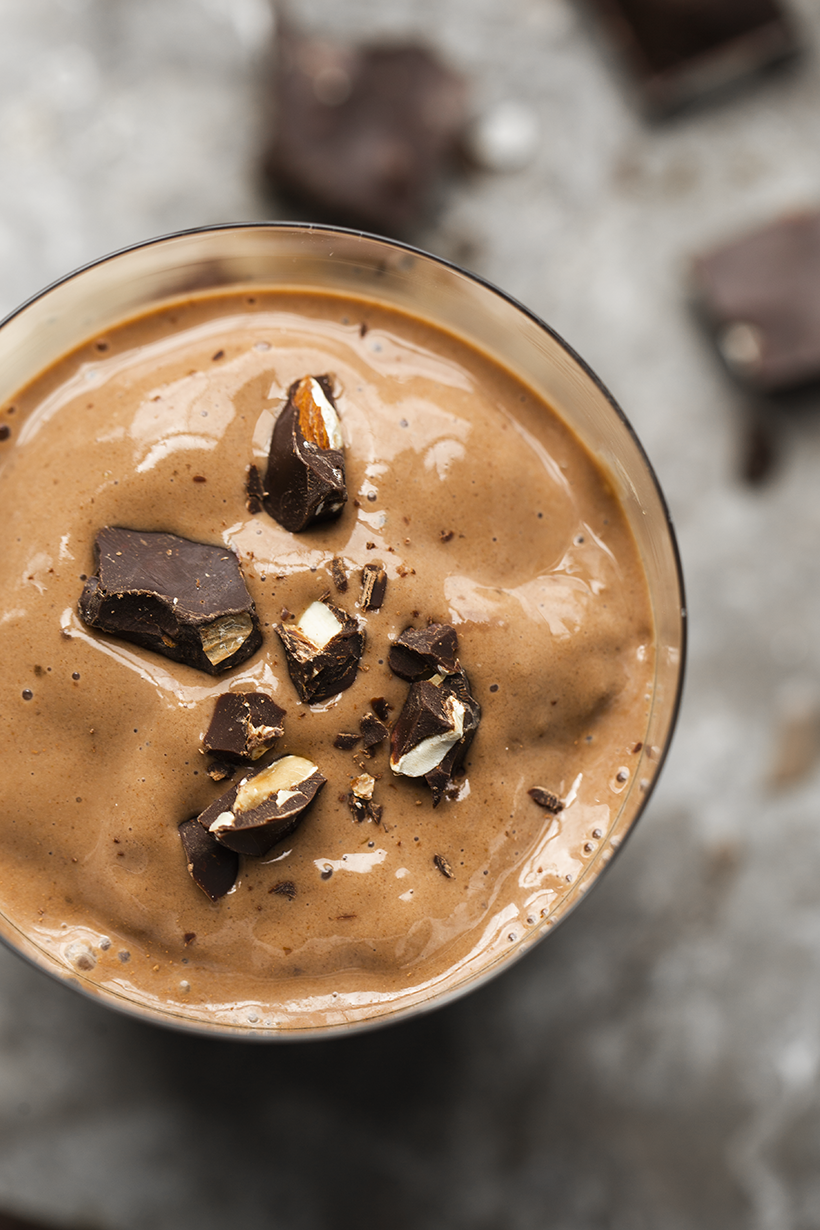 Antioxidant powerhouse right here! This easy smoothie recipe combines frozen blueberries (wild or traditionally sized), frozen banana, some sort of sweetener (Medjool dates, agave splash…) and then some creamy soy milk and optional dose of healthy fats from nuts or seeds. I always add sprouted, salted pumpkin seeds on top to serve.
The acai is actually optional! I only add it if I have it on hand. Otherwise, just using more blueberries is totally fine.
If you want, you can even get away with adding in some leafy greens to this purple blend!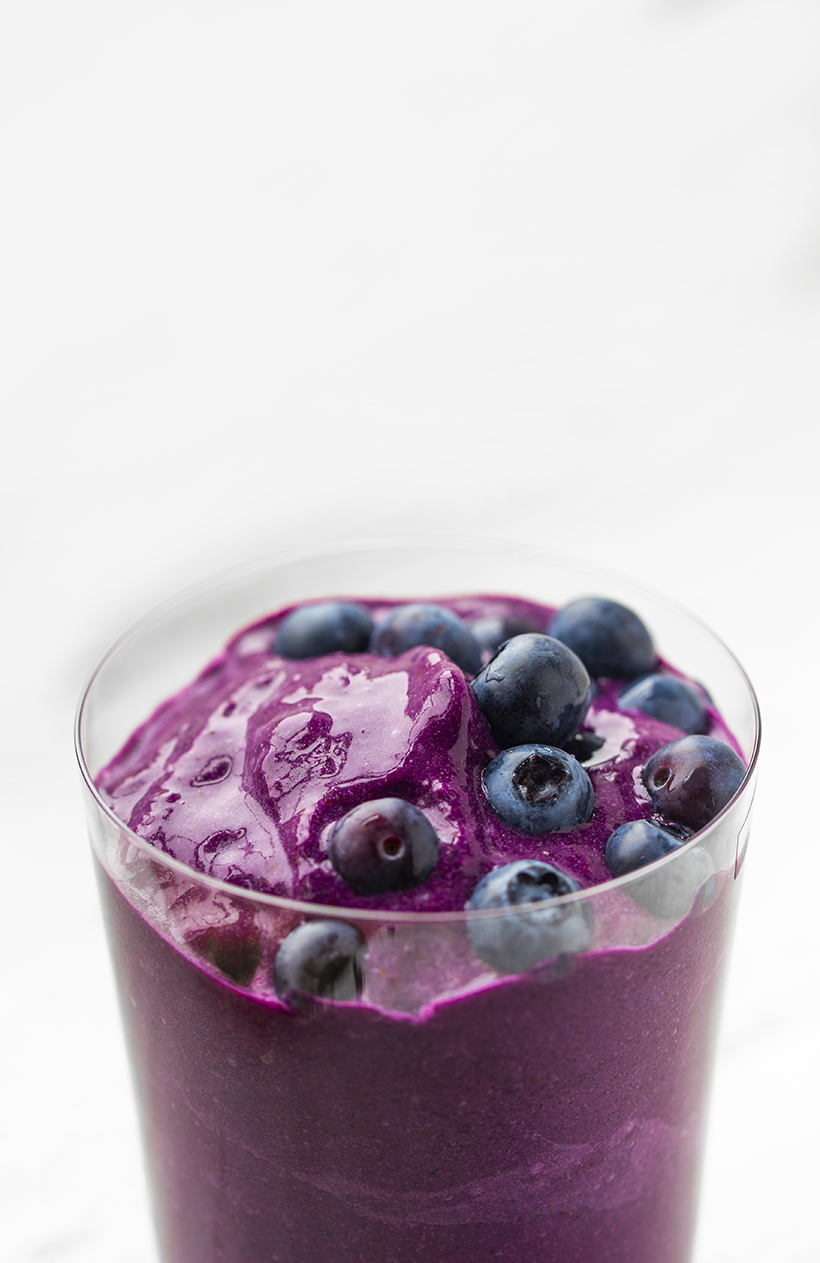 You can't go wrong with this lovable classic! Especially if you can use fresh, local, organic spring or summer strawberries – paired with frozen banana, soy milk and some sort of healthy fat for more body.
This is a fave easy smoothie recipe, especially when I can use fresh berries.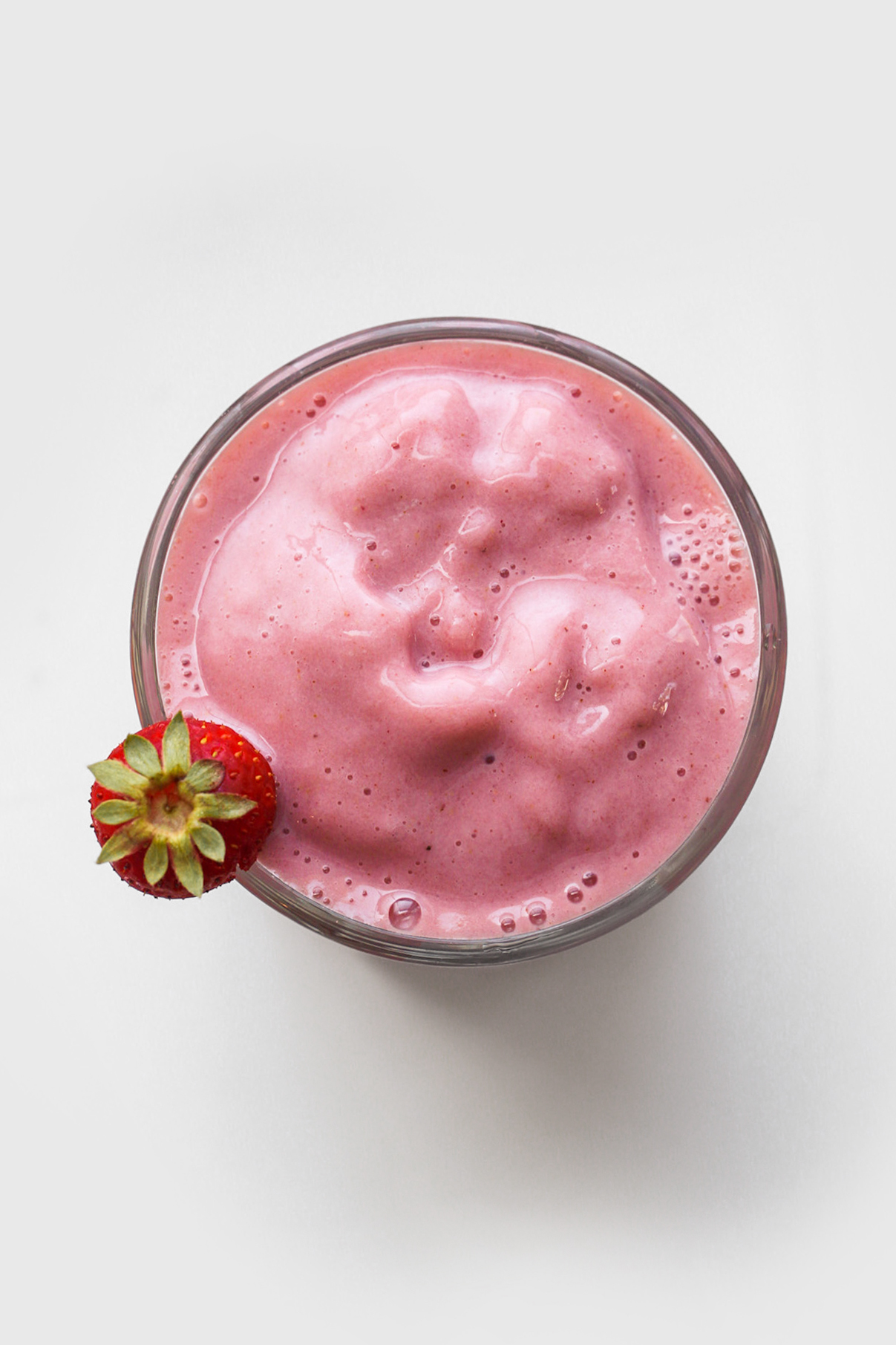 Super hydrating and refreshing, this fresh frozen peach creation is my go-to right now for a refreshing sip. It feels similar to my other refreshing fave, my watermelon frosty.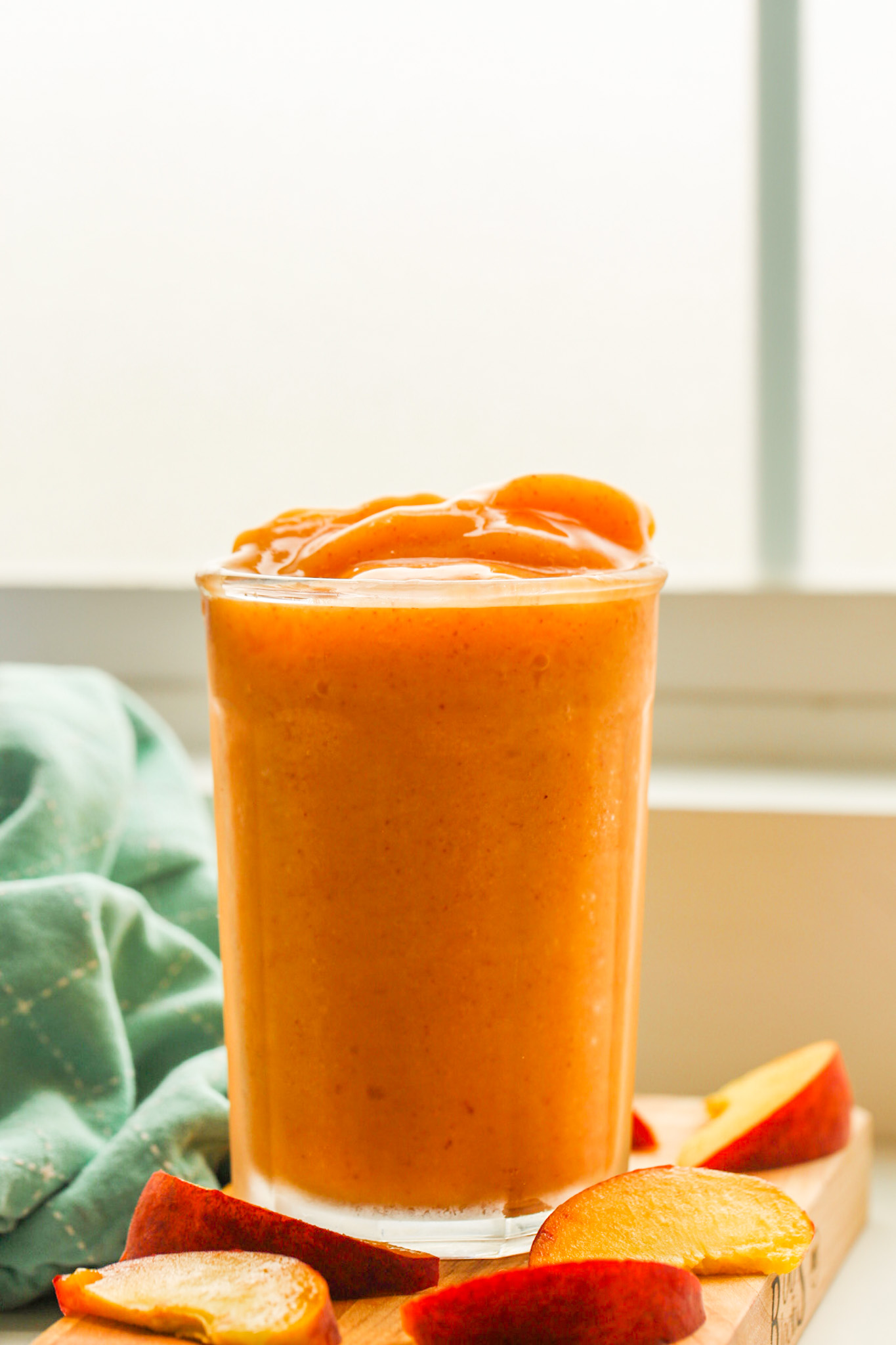 Honorable Mention Easy Smoothies:
These are just the five blends that I am making on repeat right now. But trust me, I have plenty of other easy vegan smoothie recipe faves. So many, I wrote a book filled with 365 of them! But here are some blog recipe highlights that I very often crave…
Buy my cookbook 365 Vegan Smoothies on Amazon