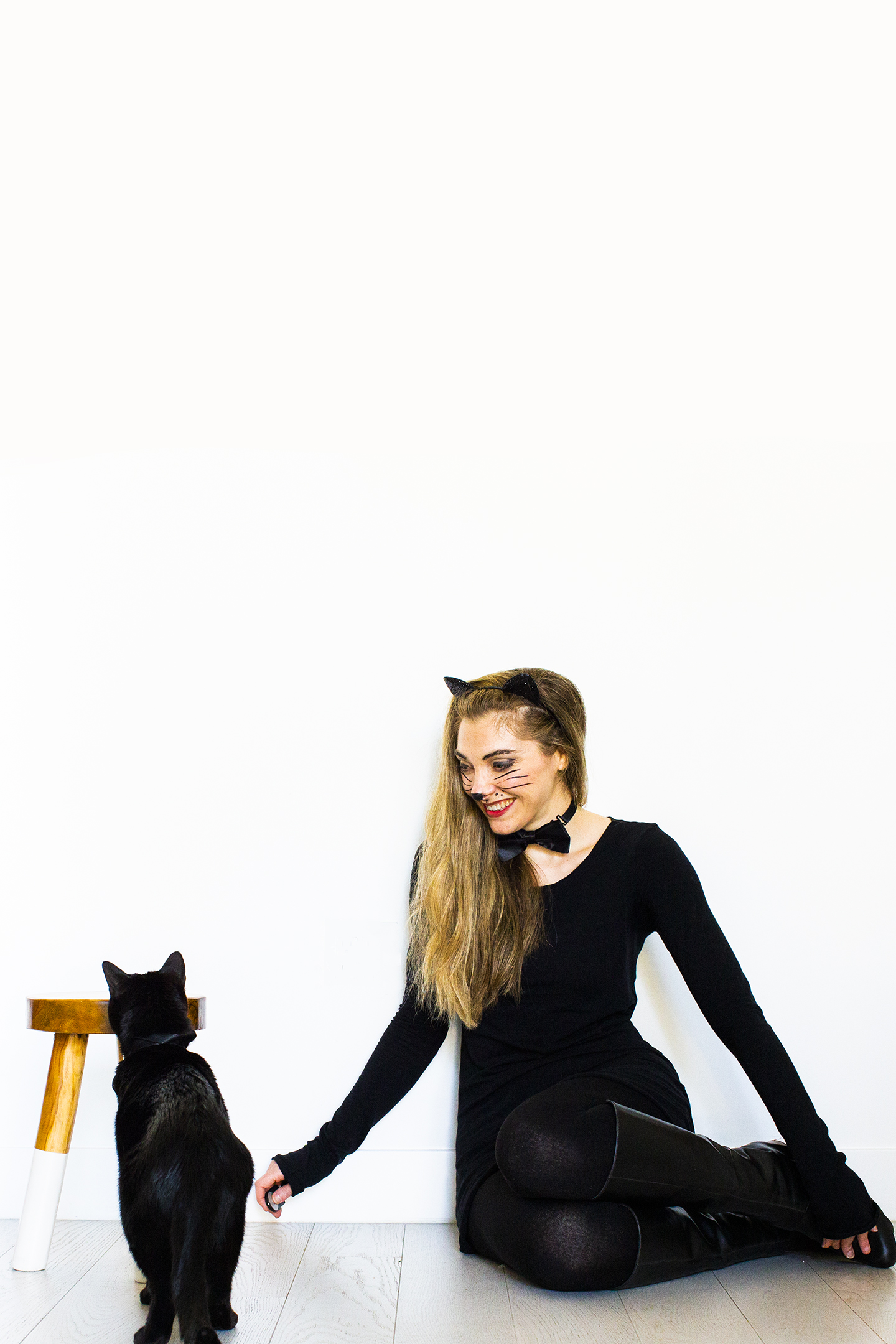 Hey guys! I hope you had a very happy Halloween week! It was a Halloween Cat Costume year for me…
As usual my costume was very easy, very DIY and very last minute. This year, after just getting back from Italy, I was still in my 'wearing all black like the Italians do' mood. So dressing up like my favorite all black kitty cat (Mr. White of course) seemed like the perfect costume….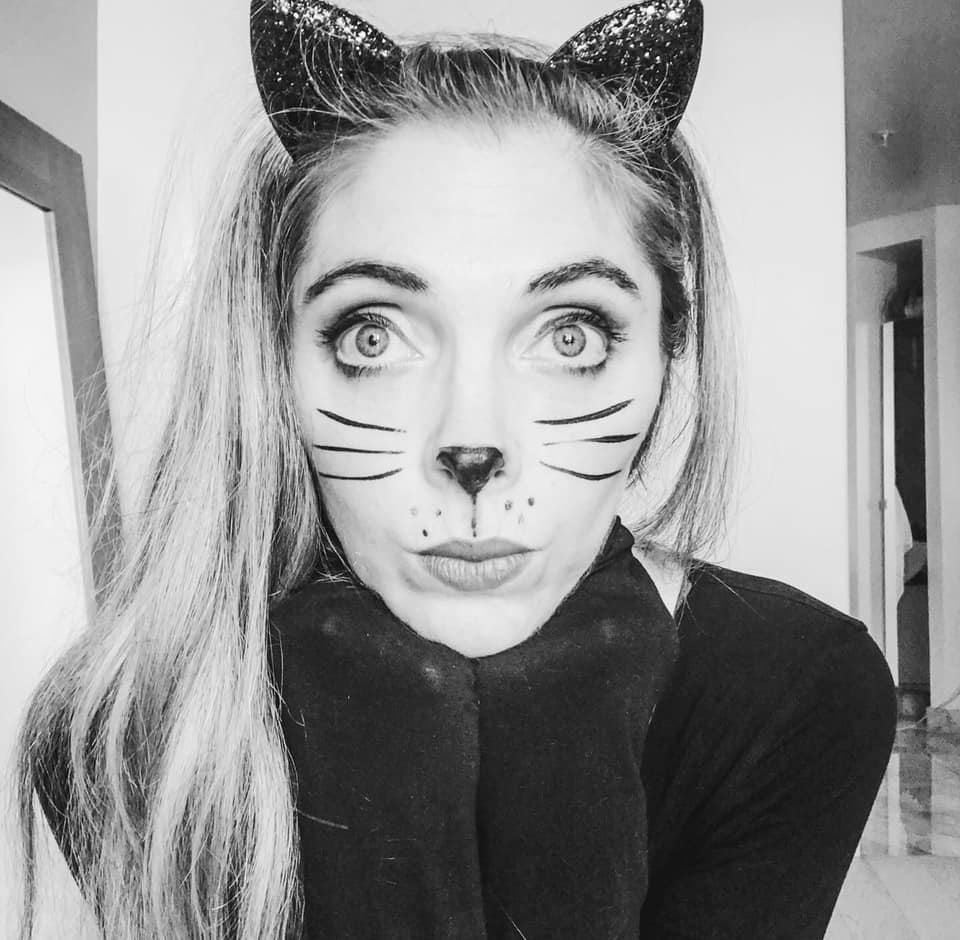 Easy Cat Costume…
satin black tie or black choker – optional
liquid black eyeliner**
black tights or leggings
black long sleeves top or dress
…And that's it! I put this Halloween Cat costume together in about a half hour – makeup included. And it was fun and festive. Not included, but you could definitely add: a black tail.
Bonus Points: Hug, cuddle and kiss any kitty cat (or dog!) for FREE fur all over your outfit, ha. Thanks Mr.White.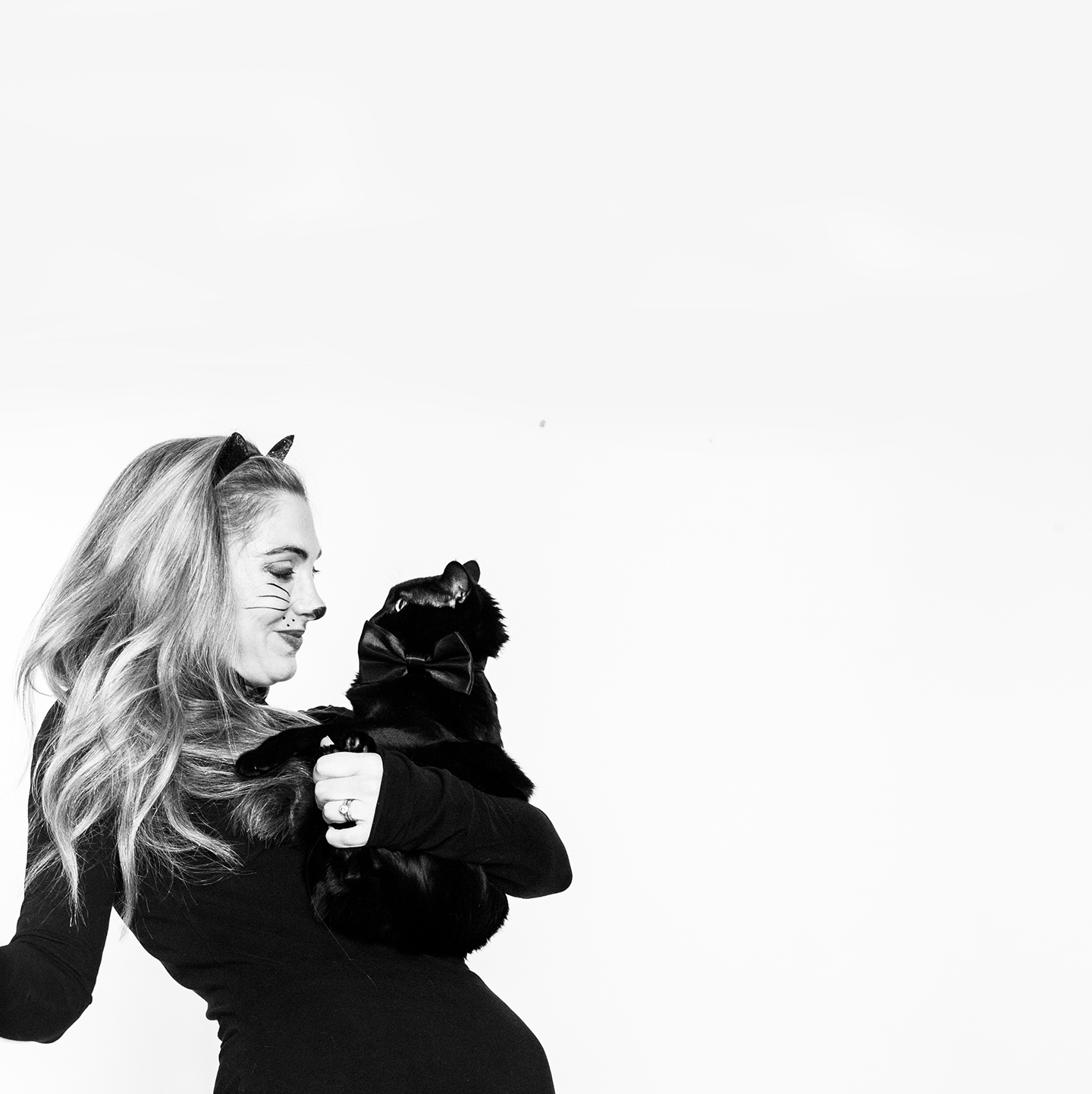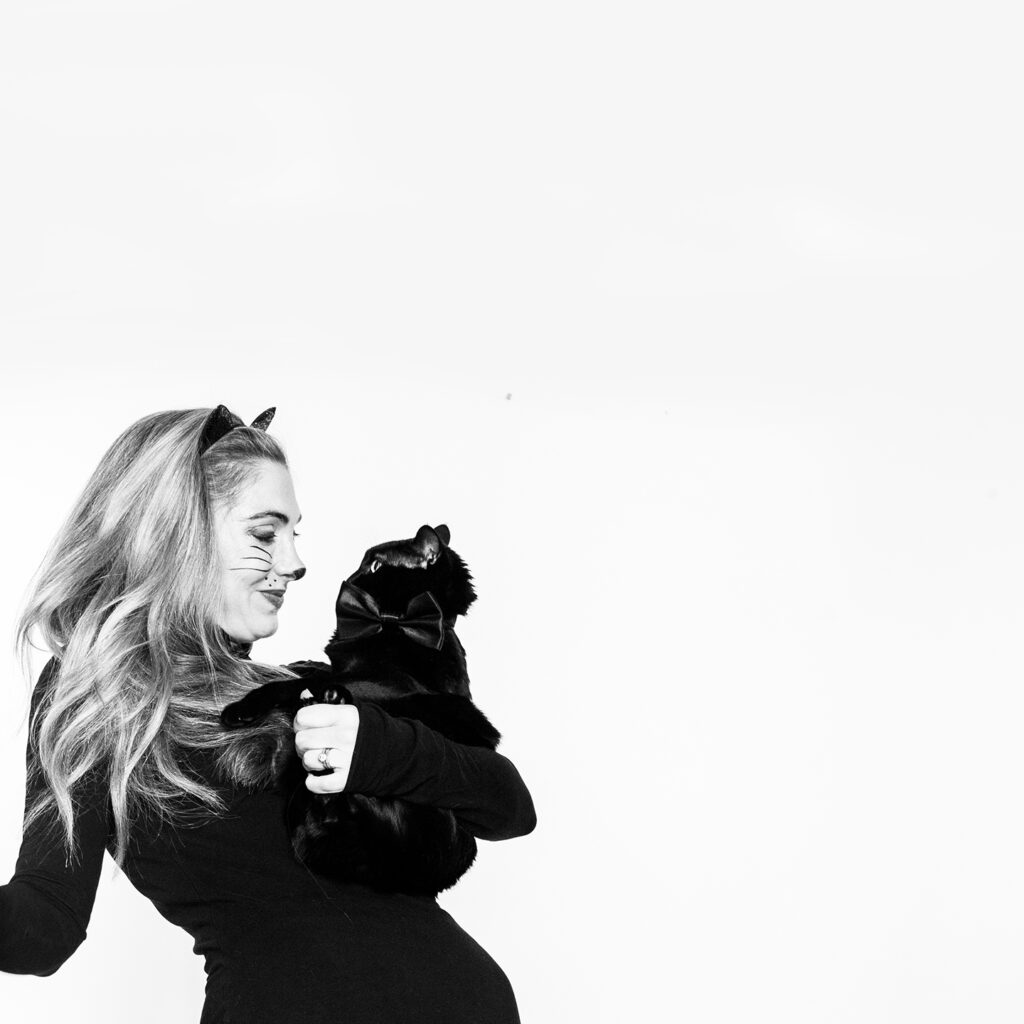 As for this Halloween Photoshoot.
I had visions of putting both my kitties in little black bow ties and posing with them all perfectly. Maybe one of them would even hop on the stool for me. But nope. Sochi hid under the bed the whole time and Mr White only came out for a plethora of Greenies – his fave treat. But I will say, he actually seemed to like his bow tie. Maybe next year we can all dress up as Sochi… and go all stripes. Or maybe not 🙂 Probably not. First and last time with kitty bow ties in use. Ha.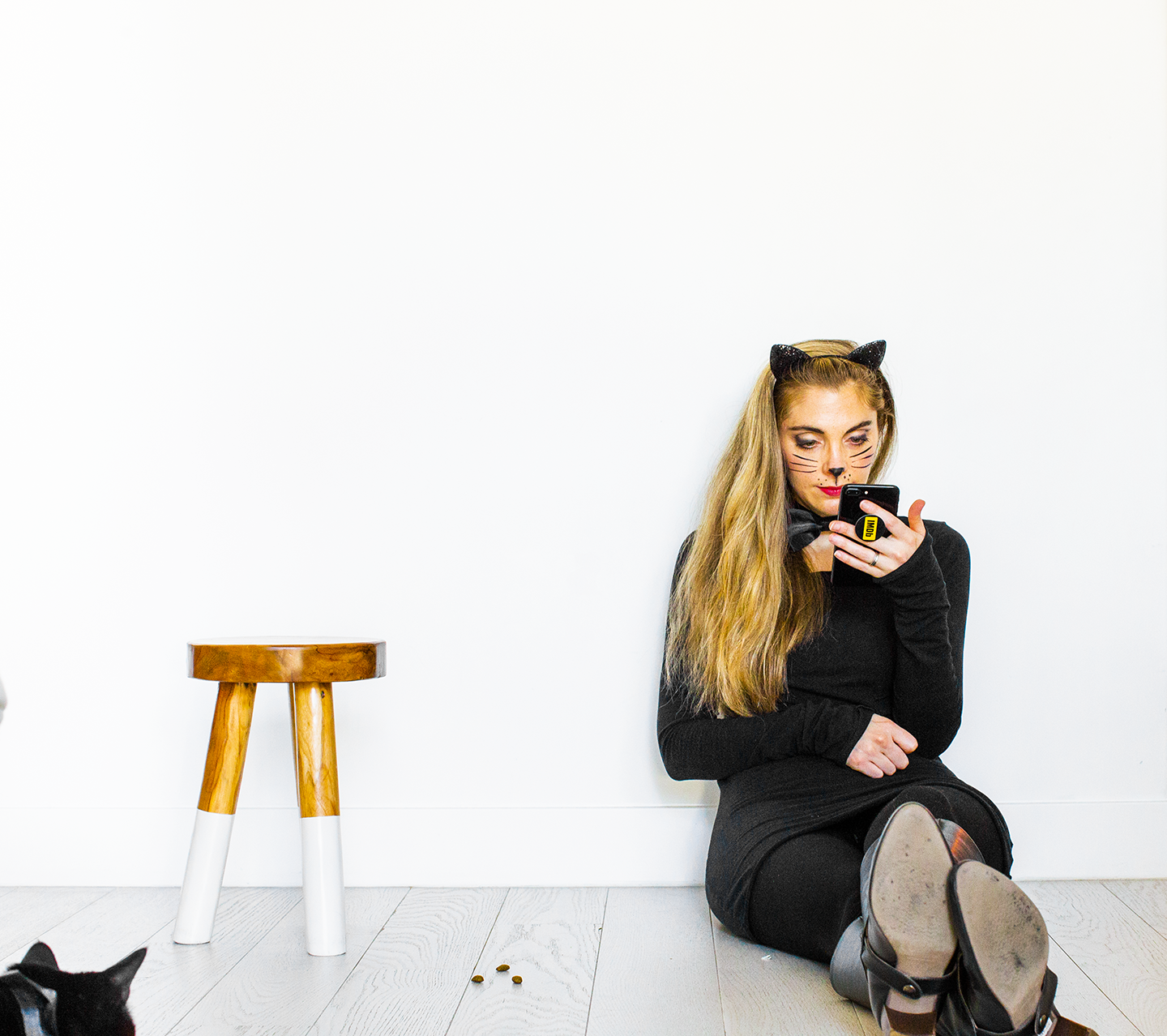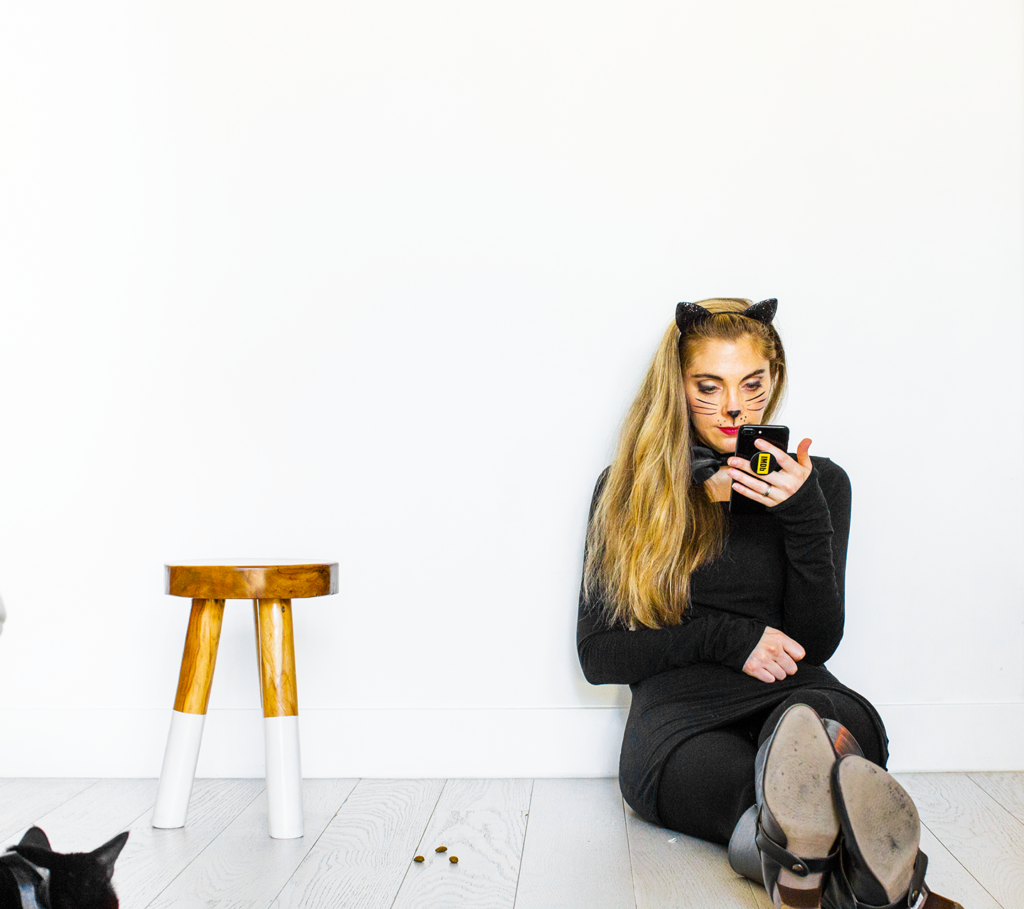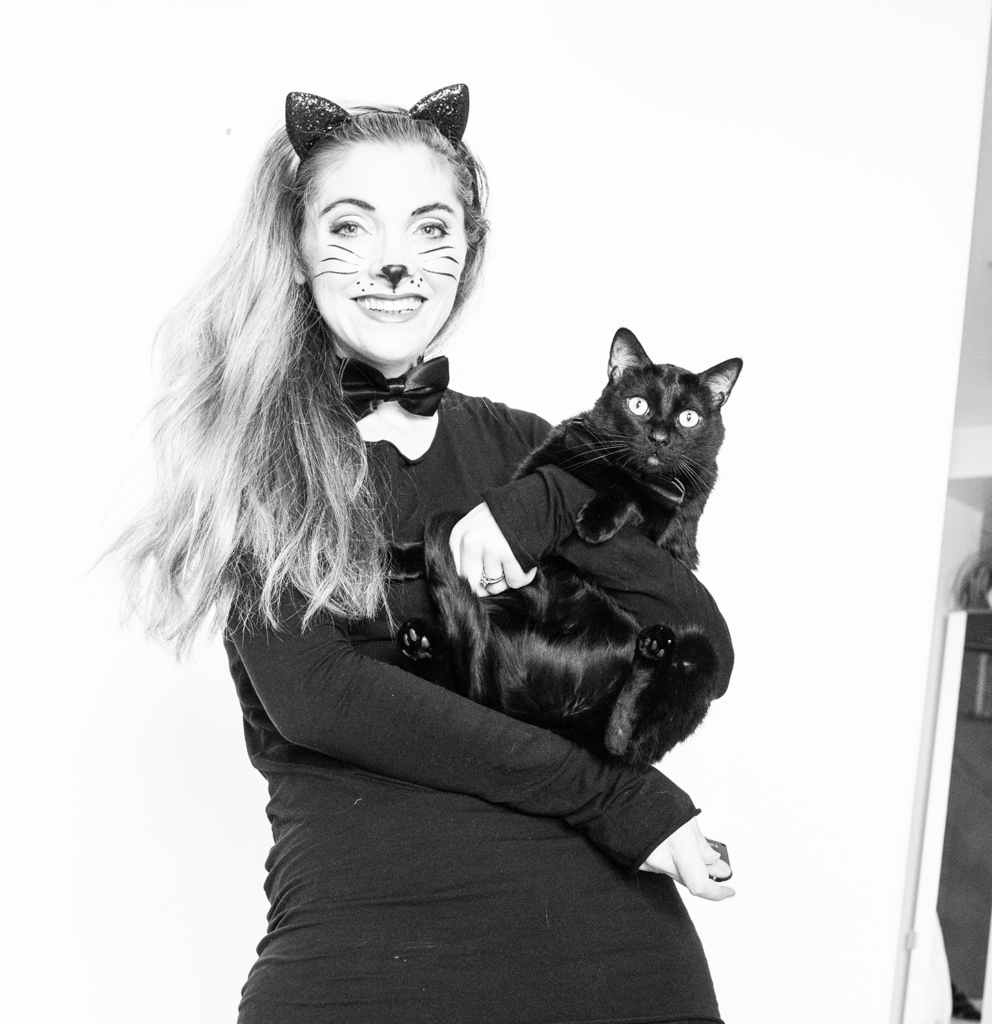 Shiny + New…
And ps! If you are HERE! Congrats! You are one of the first readers to check out my "new" website! I will be chatting all about the design changes in an upcoming post, but since you are here, welcome! And thanks for being here! I am still doing a lot of backend stuff and featured images etc. But it's moving along nicely.
Fave Fall Recipes…
Right now I am making these on repeat! Check them out…
Happy November everyone!
Let's get ready for Thanksgiving. It's only twenty-four days away! Wow. Slow down fall.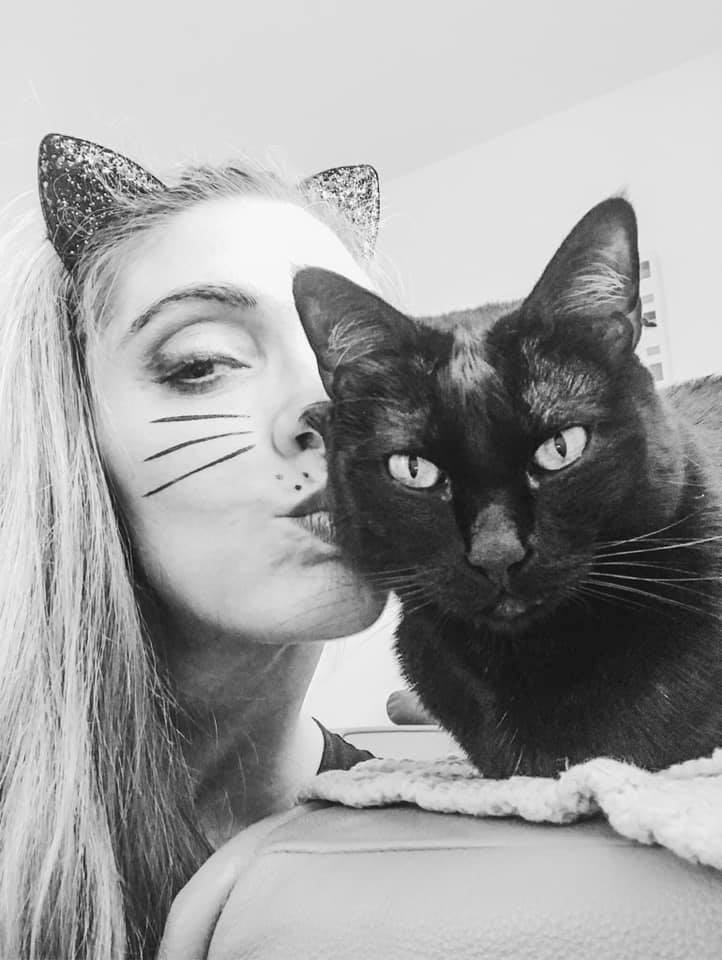 *disclosure: this post contains a few affiliate links