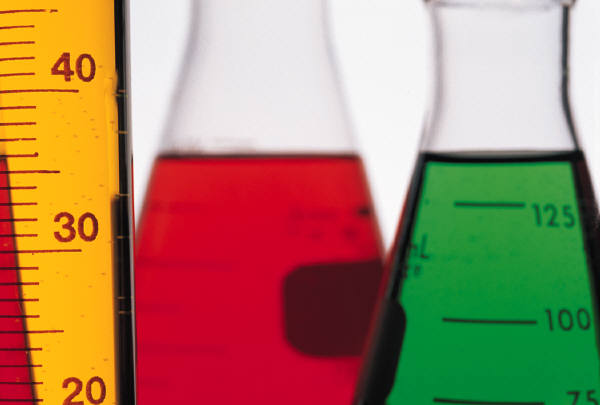 Ever since the Jett Travolta death and the controversy over carpet cleaning chemicals, I have been re-inspired to investigate the chemicals and food additives that are in the foods I eat and products I use.
Chemicals and food additives are everywhere. I was chugging a lemon-lime Gatorade and stopped dead in my gulp as I read the list of thirteen letter words in the ingredients: Sodium citrate, monopotassium phosphate, glycerol ester of rosin, yellow 5.
What are all these words I am chugging???
My overall mantra: go natural. It's like that old Breyers ice cream commercial where the little kids are trying to read the long chemical words on the brand-x ice cream. Then they read the Breyers ice cream label ingredients easily, and it's basically "cream, sugar, milk, chocolate, etc."
Keep reading for my food additives to avoid (and keep) list….

So if you don't know the word, it's probably best to stay away right? Well not always. There are a lot of long-lettered words that stand for basic safe ingredients. For example, SODIUM STEAROYL LACTYLATE, is just a dough strengthener found in breads, but considered safe to ingest. But on the other end, a lot of those long words are harsh additives and can be dangerous to our bodies.
So I'm here to help. I made a list of safe (good) and unsafe (bad) food additives to watch out for.
Artificial colors, preservatives and thickeners are in everything from drinks and bakery goods to makeup and household cleaners. And I want to cut back on the chemicals I expose myself to. Not a new idea, but an important wellness goal to remind ourselves about once in a while. Especially in this economy when 'healthy, all-natural' foods seem to cost more than their less-healthy counterparts.
I first became passionate about staying away from food, personal care and household goods chemicals and additives when I read Marilu Henner's Total Health Makeover. She had a great chapter on chemicals. Then later she published Healthy Life Kitchen, which goes more in depth into how to live and eat chemical free.

FOOD ADDITIVES TO AVOID:

ACESULFAME-K
Artificial sweetener: Baked goods, chewing gum, gelatin desserts, diet soda.
ARTIFICIAL COLORINGS: BLUE 1, BLUE 2, GREEN 3, RED 3, YELLOW 6.
Found in a variety of foods.
ASPARTAME
Artificial sweetener: "Diet" foods, including soft drinks, drink mixes, gelatin desserts, low-calorie frozen desserts, packets.
BUTYLATED HYDROXYANISOLE (BHA)
Antioxidant: Cereals, chewing gum, potato chips, vegetable oil.
PARTIALLY HYDROGENATED VEGETABLE OIL, HYDROGENATED VEGETABLE OIL (Trans fat)
Fat, oil, shortening: Stick margarine, crackers, fried restaurant foods, baked goods, icing, microwave popcorn.
POTASSIUM BROMATE
Flour improver: White flour, bread and rolls
PROPYL GALLATE
Antioxidant preservative: Vegetable oil, meat products, potato sticks, chicken soup base, chewing gum.
SODIUM NITRITE, SODIUM NITRATE
Preservative, coloring, flavoring: Bacon, ham, frankfurters, luncheon meats, smoked fish, corned beef.
CHEMICALS TO AVOID:
See a very comprehensive list here, Chemical to Avoid.

Not all food additives with crazy spelled names are dangerous.
(Although you may be allergic to certain additives.)
Here is a list of food additives that appear to be SAFE, from CSPI:

-ALGINATE
-ALPHA TOCOPHEROL (Vitamin E)
-ASCORBIC ACID
(Vitamin C)
-BETA-CAROTENE
-CALCIUM PROPIONATE
-CALCIUM STEAROYL LACTYLATE
-CARRAGEENAN
-CITRIC ACID
-DIACYLGLYCEROL
-EDTA
-ERYTHORBIC ACID
-FERROUS GLUCONATE
-FUMARIC ACID
-GELATIN
-GLYCERIN (Glycerol)
-GUMS: Arabic, Furcelleran, Ghatti, Guar, Karaya, Locust Bean, Xanthan
-HIGH MALTOSE CORN SYRUP
-INULIN
-LACTIC ACID
-LECITHIN
-MALTODEXTRIN
-MONO- and DIGLYCERIDES
-NEOTAME
-OAT FIBER, WHEAT FIBER
-OLIGOFRUCTOSE
-PHOSPHATE SALTS
-PHOSPHORIC ACID
-PHYTOSTEROLS and PHYTOSTANOLS
-POLYSORBATE 60, 65, 80
-POTASSIUM SORBATE
-PROPYLENE GLYCOL ALGINATE
-SODIUM ASCORBATE
-SODIUM CARBOXY-METHYLCELLULOSE (CMC)
-SODIUM CITRATE
-SODIUM PROPIONATE
-SODIUM STEAROYL LACTYLATE
-SORBIC ACID
-SORBITAN MONOSTEARATE
-STARCH and MODIFIED STARCH
-SUCRALOSE
-THIAMIN MONONITRATE
-TRIACETIN (GLYCEROL TRIACETATE)
-VANILLIN, ETHYL VANILLIN
-VEGETABLE OIL STEROL ESTERS