New York City in the summertime gives me constant daydreams of having a picture perfect picnic in Central Park. It'll be a sunny day with a light sweet meadow breeze, birds chirping, a cool patch of emerald green grass to lay on, and nothing to do but bask in the sunshine, shoes off and a picnic basket at my side. What's inside the basket? Well only the perfect vegan chickenless salad sandwiches of course. Maybe some ginger lemonade and a side of salty apple slices and root veggie chips for snacking. Click ahead to see how I've mastered my recipe. …So all I need is that perfect day to roll around…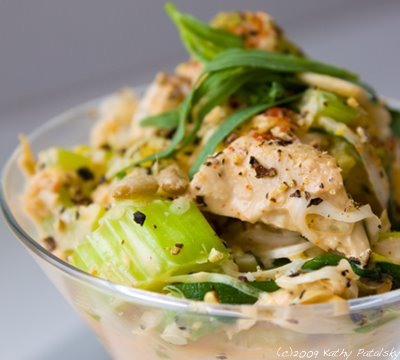 What is that Secret Ingredient? In my Chickenless Vegan Salad there are a few 'secret' ingredients. But the main flavor kicks are the tangy lemon juice or apple cider vinegar, that fennel/basil-like green herb tarragon and a warm hint of paprika and/or cayenne. Also of note: adding a lot of celery gives this salad a nice crunch. And using flat leaf parsley adds a fresh crisp taste. And the natural thickener, arrowroot powder helps this chickenless salad firm up in the fridge. You can even add in a tad more cabbage if you want an extra salad-y chickenless salad. Add a thick sliced onion, tomato and a dab of dijon mustard, and my perfect picnic sandwich is complete. First picnicing activity: the food.
Picnic Perfect Chicken-less Salad
vegan, makes 3 cups
1 package Trader Joe's Chickenless strips
or 1 ½ cups of grilled seitan, firm tofu or tempeh
1 ½ cups celery, chopped thinly
2 teaspoon black pepper
1 teaspoon salt
1 tablespoon paprika
1 small orange, diced
½ cup cabbage, shredded
2 tablespoon Tarragon, chopped
4 tablespoon Vegenaise, heaping
1 tablespoon olive oil
1 lemon, juiced or 2 tablespoon apple cider vinegar
1 teaspoon lemon zest
¼ cup flat parsley, chopped
3-4 tablespoon sunflower seeds, roasted/salted
2 scallions, chopped thinly
optional: 3 tablespoon Arrowroot powder (natural thickener)
optional: 1 teaspoon cayenne
*Add more Vegenaise if you want a richer creamier chickenless salad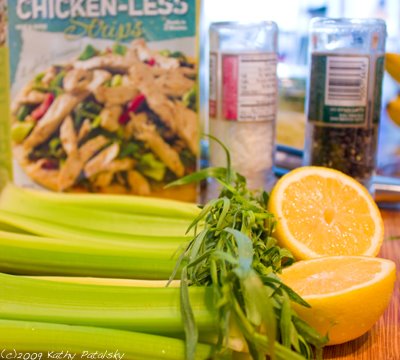 Directions:
1. Saute, grill, bake or microwave chicken-less strips or seitan/tofu/tempeh. Chop into small cubes. Place into medium sized bowl-set in fridge to cool while you prep the other ingredients.
2. Clean and chop celery.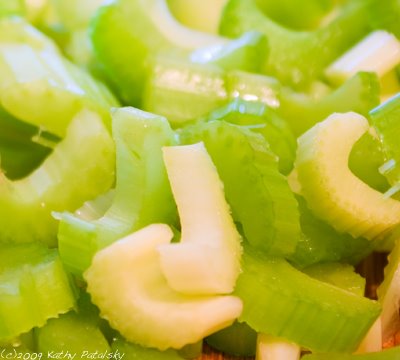 3. Finely chop tarragon leaves.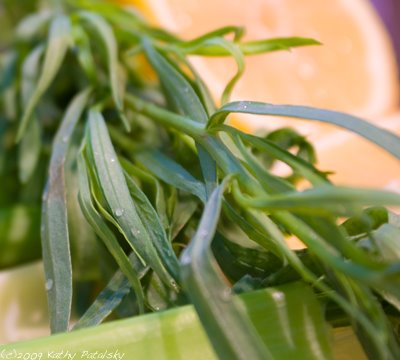 4. Shred and chop cabbage. Dice and de-seed orange. Zest and squeeze lemon.
5. Add to a medium glass bowl:
Protein: chickenless cubes or seitan/tofu/tempeh cubes.
6. Add olive oil. Stir oil into cubes.
7. Add celery, orange, lemon juice, lemon zest, salt, pepper, paprika, cabbage, parsley, sunflower seeds, parsley and scallions. Mix well. Fold in veganaise and tarragon.
8. Add optional arrowroot powder gradually and fold into salad. Add optional cayenne and more black pepper to top of salad.
9. Press salad firmly into bowl, cover and place in the fridge for a half hour to chill. Chill overnight if you have time.
10. Serve! Add to sandwiches, pitas or eat with hearty grain crackers. Picnic perfect!
tip: use on crusty and toasted grain bread to avoid a soggy sandwich.
More yummy photos…