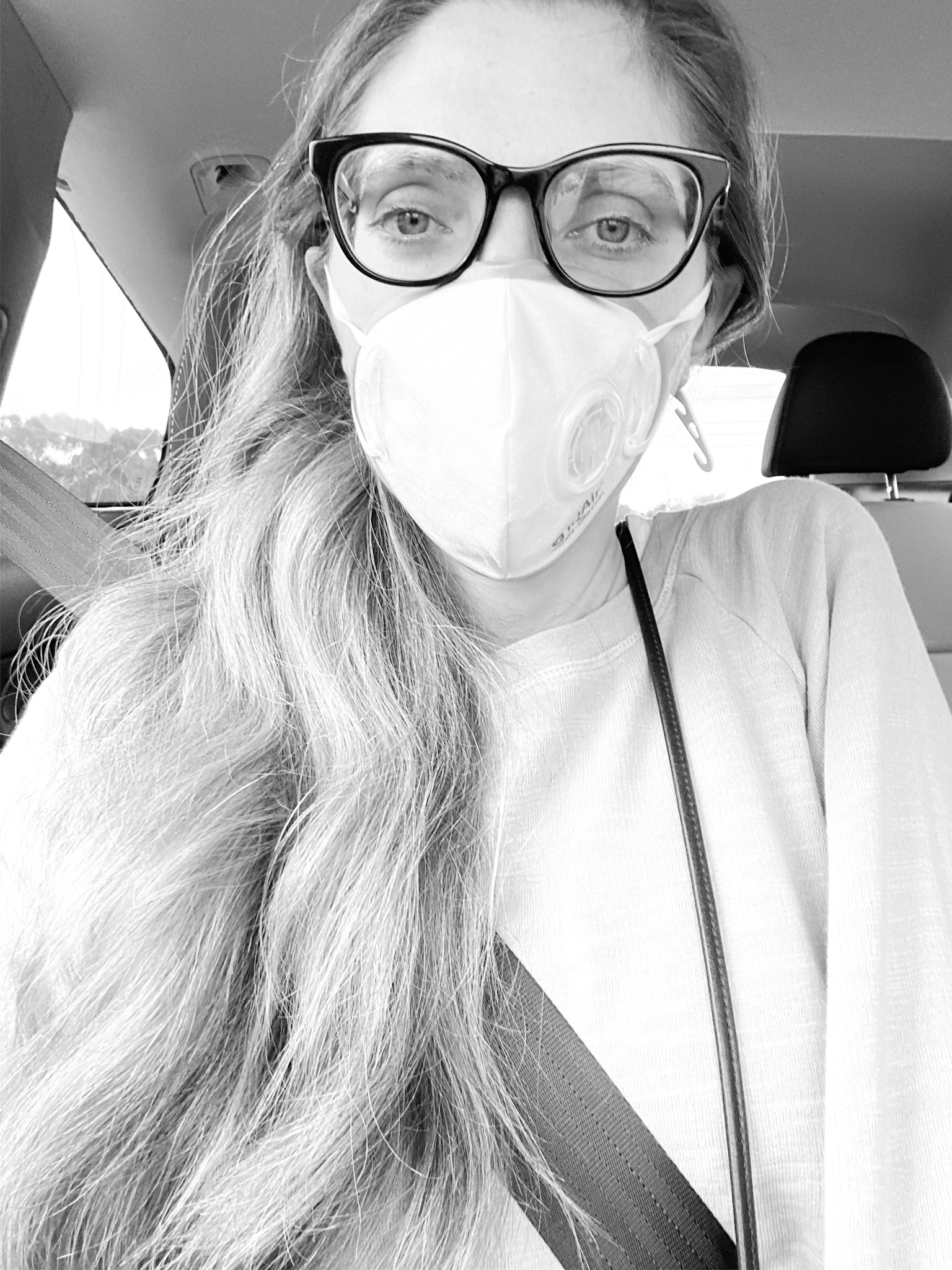 I've finally announced my happy news. And even shared about my infertility journey to get here. Well, today I'm sharing a bit of my experience with being pregnant during coronavirus chaos…
It's been a long rainy week here in Los Angeles. Thank goodness. I think the gloom is actually keeping people indoors.
I'm currently hunkered down, ready to not leave my house – for a few weeks, some say months. I was lucky to squeeze into an important scan a few days ago, but an appointment I have next week has already been cancelled. Playing on my OB's office voicemail, an announcement that all offices are closed due to Covid-19.
Last night I couldn't sleep.
The fresh news that all of California is basically on lockdown, certainly wasn't helpful. But I'm trying to stay positive and grateful. I'm grateful for local grocery delivery workers, being with my amazing husband and my cats who are sweetly oblivious – their fuzzy faces and soft purrs keeping us sane and happy.
At my scan this week. So glad I got in before places shut down. And yes, I wore a mask…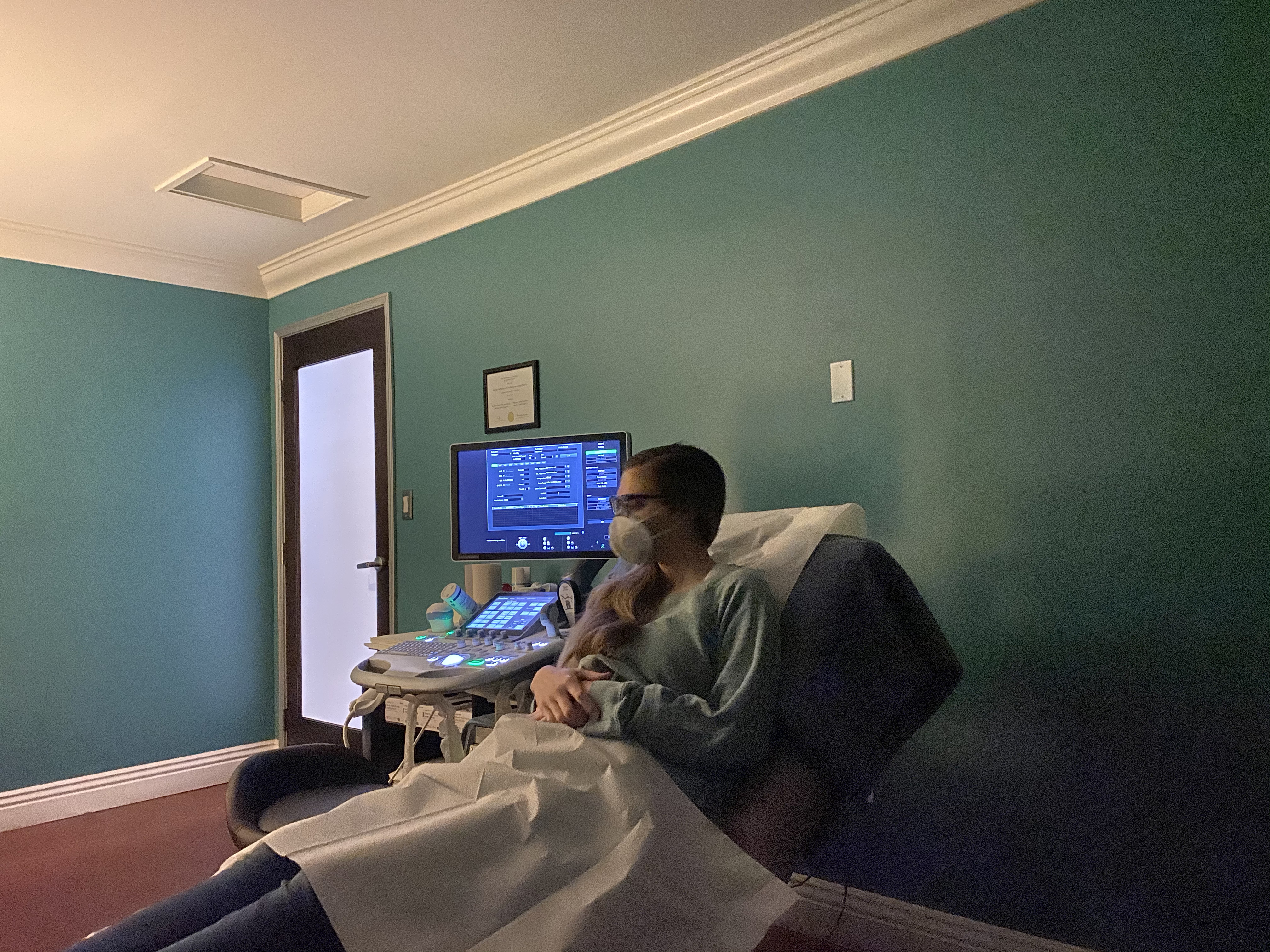 This Wasn't How I Envisioned my Long-Awaited Pregnancy
Masks and Lysol, CDC briefings and cancelled baby showers. The pregnant women I chat with in private groups, texts and DMs are all feeling pretty low right now.
Some women are being told that they will have to delivery ALONE because hospitals cannot allow guests. So many important appointments and scans are being cancelled. (The Atlantic – birth plans being upended.) And while it makes so much sense, I feel awful for any women having to cancel IVF cycles — or wait months to even start them.
This already naturally anxious time has been pressed to limits, beyond what we could have ever imagined. Pregnancies are scary. The possible complications are vast, but a brand new global epidemic virus? Nope, didn't guess that one.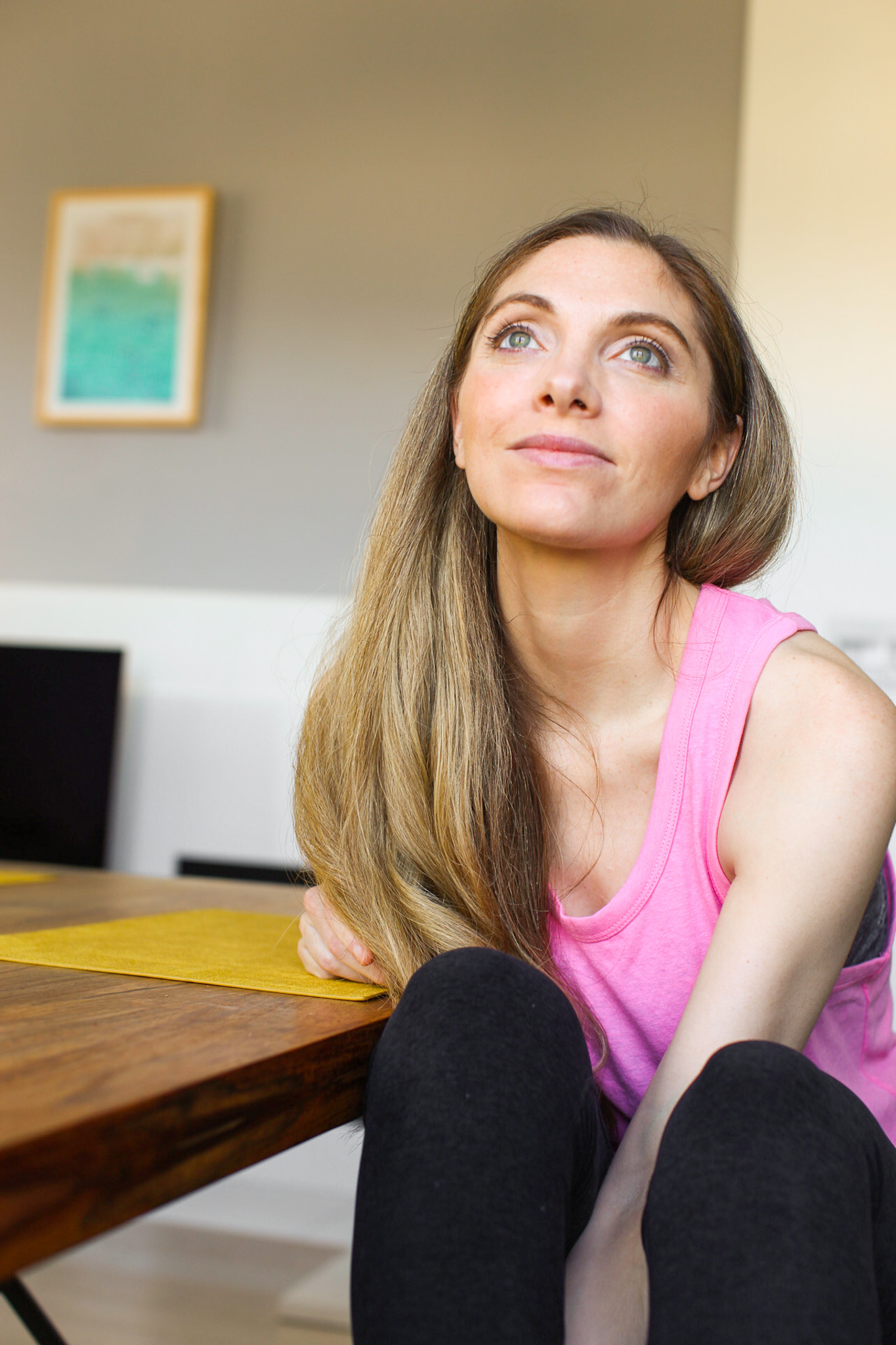 When I Started to Worry
Last month I was finally feeling better after a rough first trimester. Energy back. Able to eat. I was prepping to give an awesome lecture at Alt Summit in Palm Springs. My first foray out in the world as a pregnant lady.
But the morning I was supposed to drive out, car packed and a huge bundle of goody bags hand-tied with little string bows in my back seat — I had a sick feeling in my stomach — chatted with my doctor — and decided to cancel. I cried. I felt awful. But something told me to stay home. The ever-growing coronavirus news was getting crazier by the day.
Well, later that week cancellations for just about everything rolled in. ExpoWest, SXSW. Soon Coachella. I finally didn't feel so awful for cancelling.
And just so you know, I'm going to share my presentation here on the blog soon, I worked so hard on it and sad to not be able to share it with fellow creatives.
Uncertain Times
My anxiety comes and goes. Some days I'm fine and happy, rubbing my belly and feeling good. Other days – and nights – I pace and cry and just can't seem to relax. But luckily, overall, I'm ok.
It doesn't help that medical experts can't seem to agree on where to place us pregnant ladies. Recently, the UK advised that in light of coronavirus, all pregnant women should stay indoors for three months. And then yesterday all of Cali went on a 'stay at home' notice.
Meanwhile, the CDC is still undecided on what advice to give moms-to-be. Though I refresh this page daily, hoping for some sort of good news updates.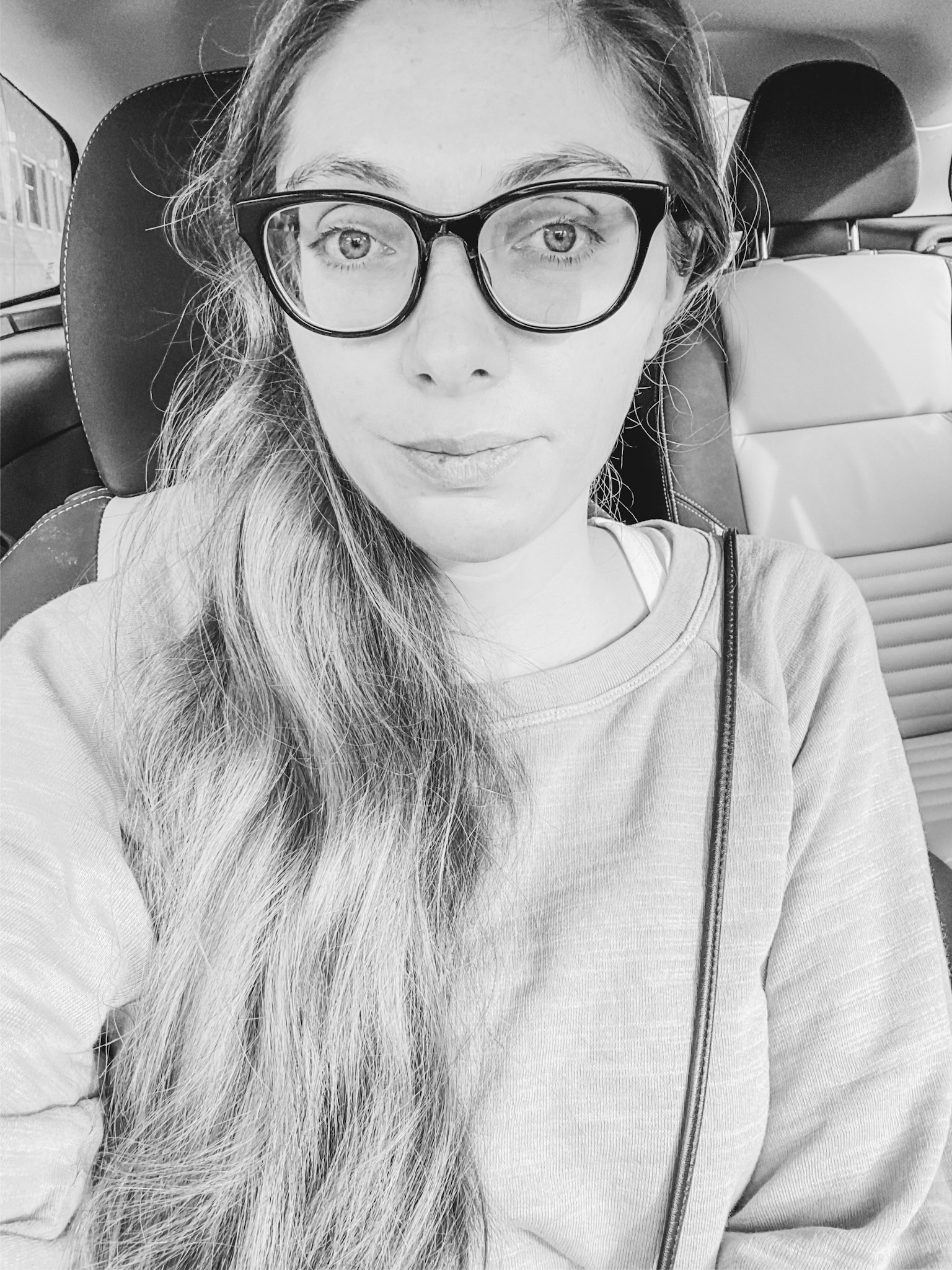 Weird Times
The mood right now: gloomy, off, weird.
For example, a few days ago I found an old, half-used travel bottle of Purell hand sanitizer at the bottom of a handbag. I ran into the other room to show my husband and we both lit up like Christmas tree lights. Way too excited. Then when I snagged a big bundle of toilet paper on PrimeNow I felt like I had struck gold.
Yup, things have been weird.
Like everyone else, I'm trying my best to not let anxiety and panic stomp out rational thought, joy and calm. But it's a challenge. And it all feels way too familiar…
9/11 Déjà-vu
This whole scenario reminds me of 9/11. Back then we were glued to our televisions – with 24/7 coverage on TV. These days, the 24/7 coverage in right on our phones. The word coronavirus saturating every social media App.
The details are different, but the anxiety level and complete shake up of everyday life part of things feels very similar. How did I cope during 9/11? I adopted a kitten. You guys know her as Nelly. It was the best decision ever…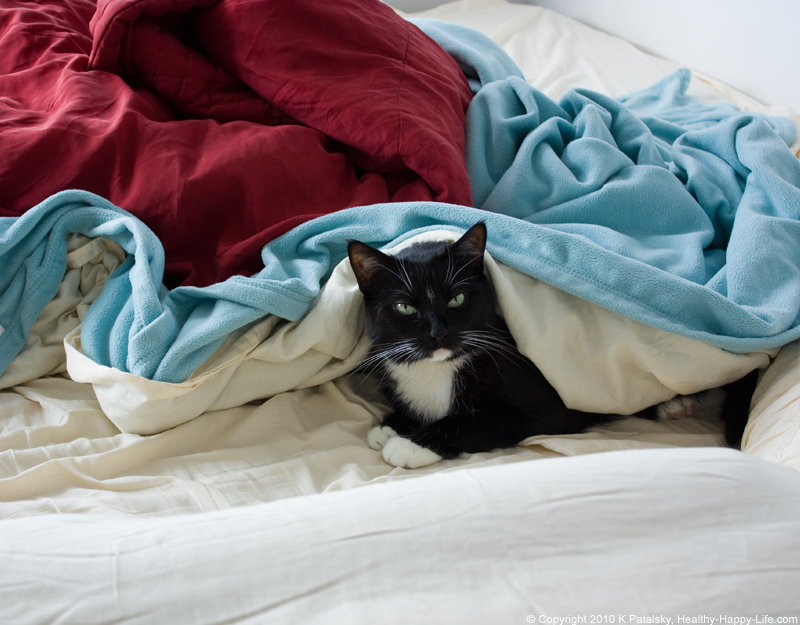 Pregnant During Covid-19
If you know my story, you know it took me many years to even get here. To be pregnant. Though the first trimester was taxing, compared to the past few years of infertility drama – actually being pregnant had been easy — Joy-filled and endlessly hopeful.
Now with the sudden coronavirus chaos and anxiety – I'm just trying so hard to stay in my little happy pregnancy bubble.
The day-to-day of being pregnant during coronavirus: anxious, tense, confusing, stressful and worrisome. But it's also filled with joy and happiness, magic and hope. Feeling close to your baby and wanting to nest and buy all the baby things – optimism for the future.
Happy and sad all mixed together with amped up hormones, gushing tears and pregnancy cravings — even though the grocery stores are empty – and off limits.
Anxiety. Happiness. Panic. Joy.
It's like a teeter-totter of happy and sad.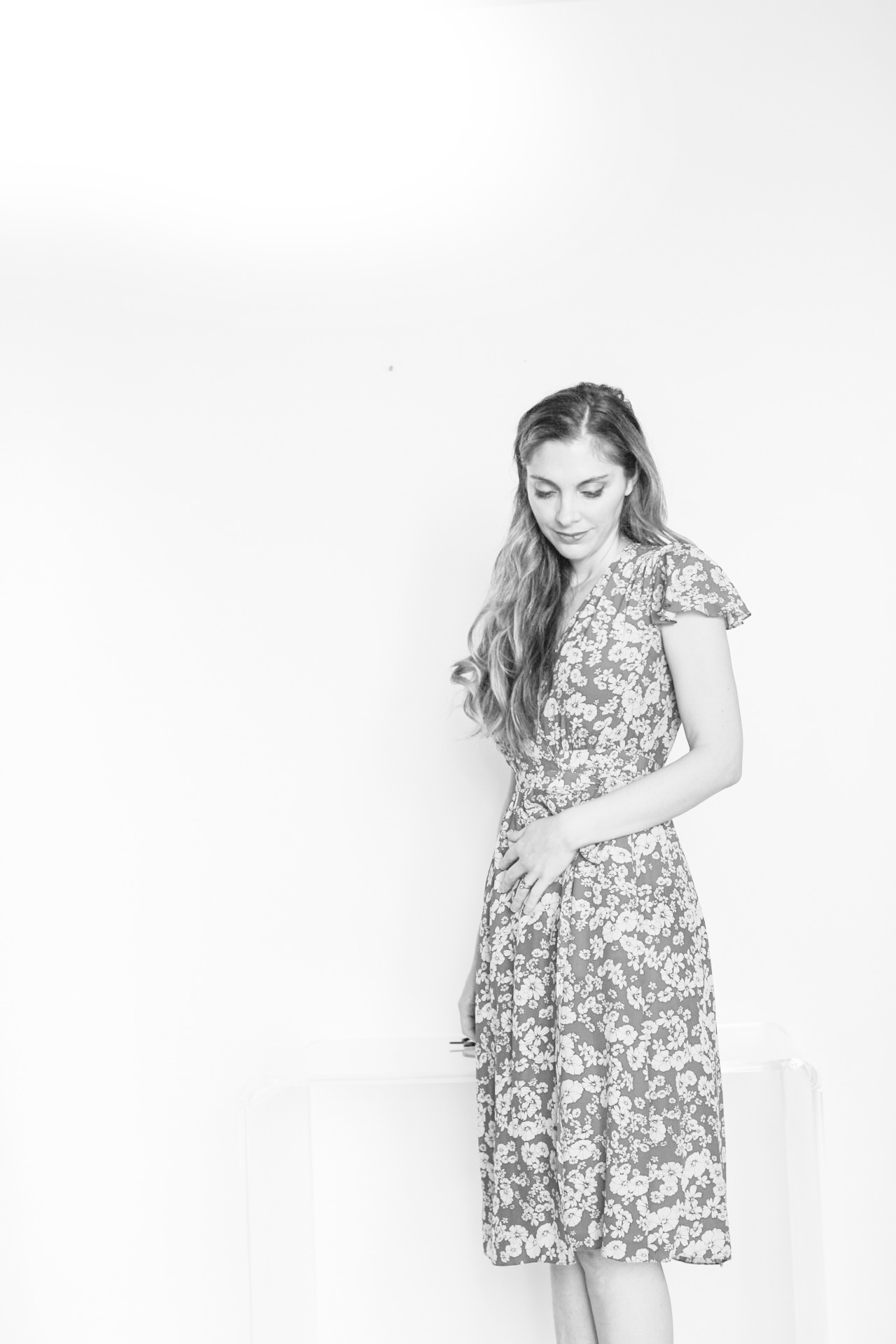 So, How Am I Doing?
Trying to stay calm and happy – and safe. While I'm still watching the news and social media, I look for positive articles. Ones that show good news, like when infected pregnant women have come out ok, babies safe.
But my protective mama-bear brain is churning right now and anything that looks like a threat – I pounce. (From the comfort of my home.)
It all feels like one big "We don't really know right now…" From the experts…
I wish the experts knew more about how this affects a pregnancy.
"..the evidence is not yet clear on whether the unborn child will be affected, so staying as healthy as possible is best."

– uchealth
What flares up my coronavirus anxiety:
All the unknown things about this virus. Is there any long-term damage involved to babies born to infected mothers?
Who has it, who doesn't? The lack of testing thus far. It would also be nice to know some solid numbers.
How long will this go on? I'm not due until August so I'm hoping that buys my baby a bit of time. But still, there is no set timeline for this.
Coping Strategies!…
How does one cope being pregnant during coronavirus? These little things are helping me…
1 – Staying Home (!!!)
Being even more of a homebody than usual is my game right now. Please join in.
Though last week we went on a few walks around the block to get some fresh air — and I'm hoping to get to an isolated beach at some point — and maybe go for a drive up the coast – staying in our car of course, staying inside is key.
2 – Practicing Gratitude
Realizing That Everyone Has Unique Challenges Right Now – We're in this together.
Being pregnant during coronavirus is stressful. But so many groups of people have huge challenges right now. And it helps me to look outside myself and remember that — and also try to help in any way possible.
I elaborate more below on how many people are suffering.
3 – Positive Vibes
Trying to do as many happy little things as possible…
Updated: Happiness boost – I'm so grateful for the support from my community – the love from Instagram was a huge boost for me.
Being pregnant during coronavirus isn't all doom + gloom. Luckily, being an introvert / writer, I'm ok being a homebody. Though being forced into it doesn't feel as fun as cancelling plans by choice! Happy little things add up.
For me, those happy little things include…
making meals
Kitty cats.
Watching funny or engaging movies or mindless reality TV. Thank you Real Housewives BH + NYC catch up and my Family Ties collection.
Trying my best to stay off my phone (though I suck at that).
I've been spring cleaning.
Self-care. Beauty! At least one mini facial session a day has been happening. Body scrubs. Lotions. Thank you pregnancy-safe True Botanicals for the awesomeness.
Extra shoulder and foot massages from my husband.
Hot tea mugs all day long.
And of course writing sprees. Blog posts or tinkering on a screenplay – writing – the repetitive process of clicking on a keyboard always calms me and centers my brain. So thank you for allowing me this space to share.
Nesting! I wish I could be visiting baby stores right now, but at least online pinning is possible. Not really shopping yet.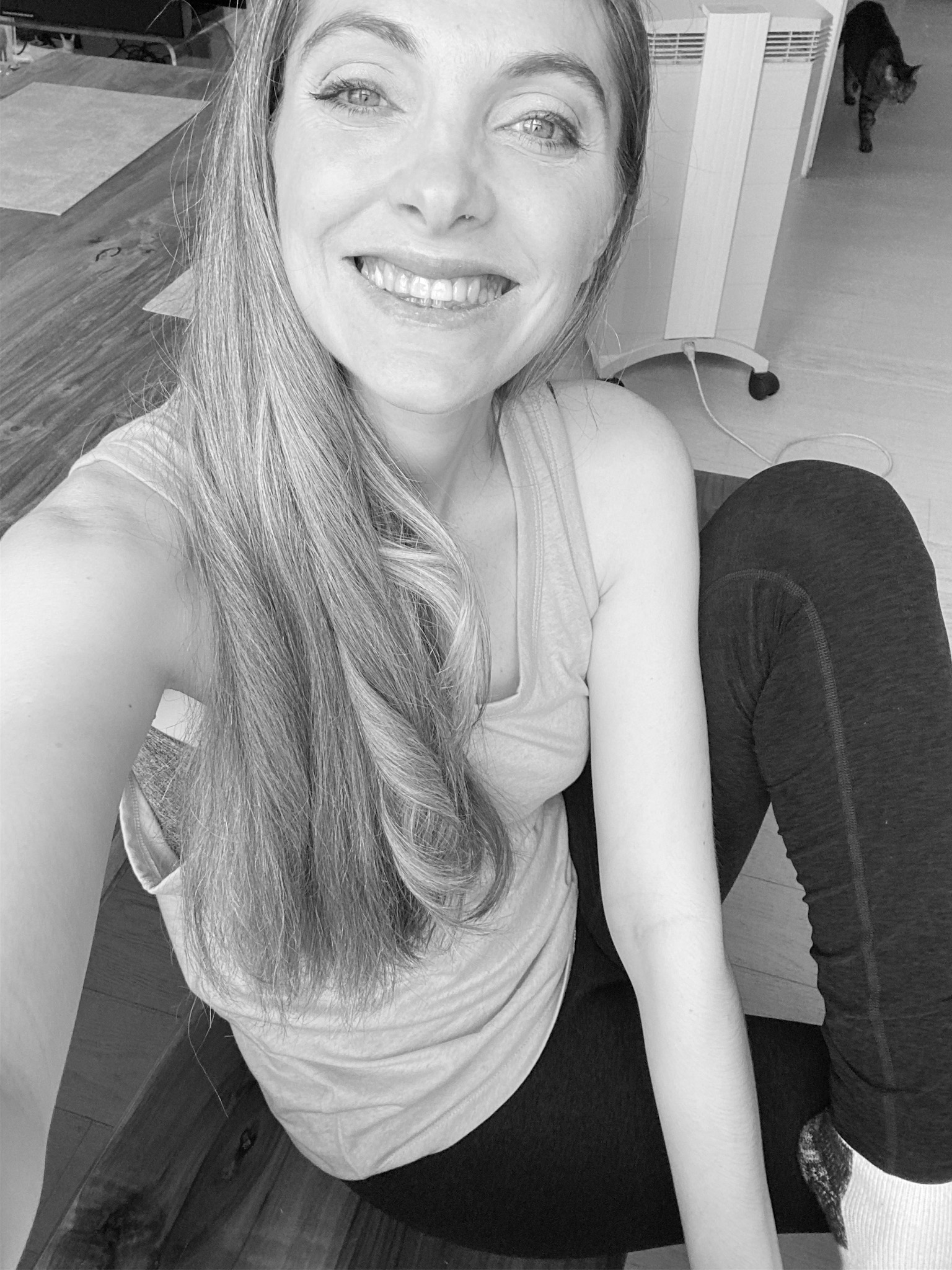 The best thing for me is cooking.
Coronavirus has actually reawakened my appreciation for taking my time in the kitchen. Not looking for the fastest recipe – but just putting some "Martha Stewart-type" time and care into the process of baking, or cooking or even prepping something as simple as a sandwich.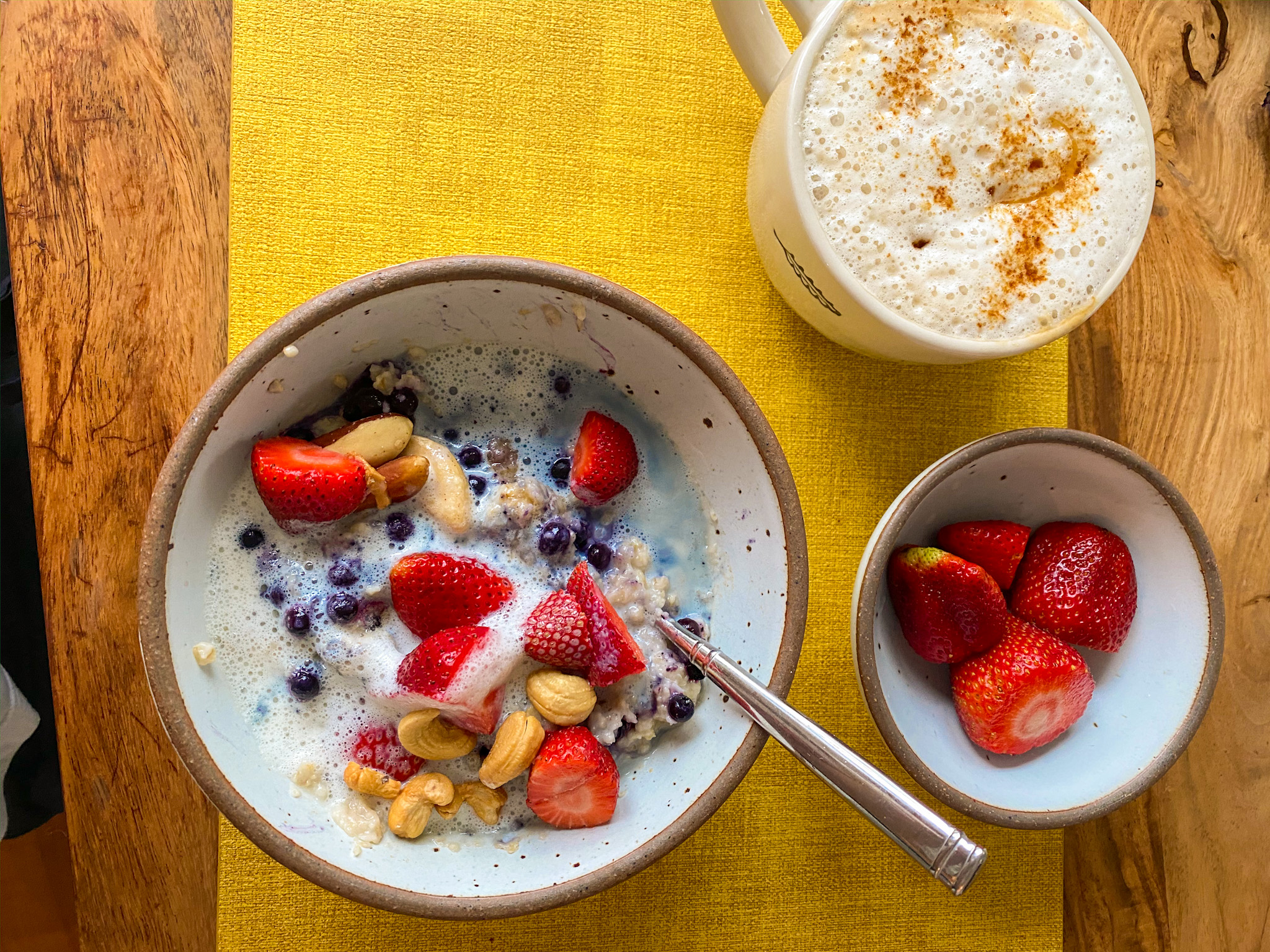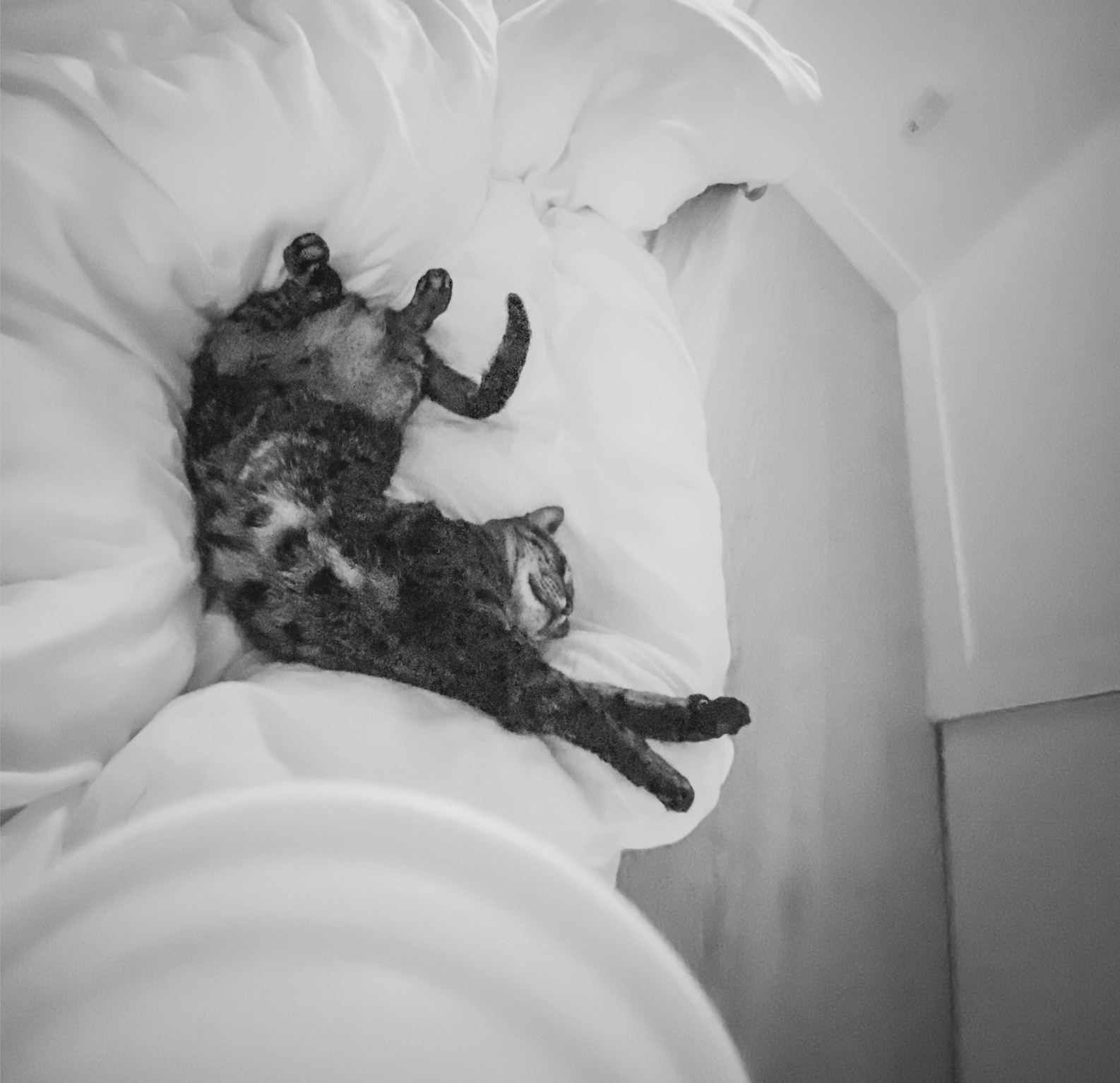 Reminder: Everyone Is Going Through Something
I am constantly thinking about the other populations out there struggling…
Parents at home with restless kids. Parents struggling with childcare.
People who have lost jobs. Or won't be able to get a normal paycheck for a while.
Owners who have had to fire staff, shut down restaurants or other small businesses.
Teens and college students having their schooling and/or graduation activities cut short.
Animals in shelters that may not get a chance for adoption. Shelter staff.
Dedicated workers braving risky conditions to keep critical manufacturing + food supply chains open.
Anyone in health care – or any care job.
Delivery people. Grocery/drug store workers.
The elderly, struggling to get groceries. Terrified of this virus.
Anyone struggling with mental health in a time of social distancing.
Anyone who has tested positive for this thing.
Anyone who wants a test but cannot get one.
Anyone who is in a higher risk category or location.
People with asthma or COPD because as a (well-controlled) asthmatic, I know how scary respiratory illnesses can be.
Also close to home – I'm thinking of my fellow bloggers who make a living creating and sharing content – sponsored posts and advertising dollars will plummet for a while. But hopefully we can share content that helps people out there! Like pantry meals and WFH tips. Let's help each other during this. And show so much gratitude to our audience. (thank you.)
What We Can Do to Fight Coronavirus.
Listen to experts. Stay informed. Take this seriously. Wash our hands. Take care of the elderly. Stay home. Listen. Watch. Read. Practice self care. Exercise in creative ways. Eat well. Check in on friends and family. Spread kindness whenever possible. Keep helping out to those in need.
I hope we all learn something from this. And maybe it changes some of our habits and priorities. Maybe we start caring more about our planet and the animals we share it with. Our impact is huge – both positively and negatively. As this Venice Canals + animals story showcases.
Ending on a Positive Note…
Despite the chaos and stress..
I can create happiness around me because..
I get to stay inside with my amazing husband – my favorite person on the planet – and I am well taken care of…
We have food. And even toilet paper! We have access to soap and water and a hot shower. A cozy bed. We have a big TV filled with streaming movies and TV shows. I have a laptop and computer to write and connect. Two cuddly kitty cats. A neighborhood that allows me to go for walks while staying 'socially distanced.' I know how to cook all my favorite meals and I am a pro at pantry meals. I have lots of free time now for nesting and organizing.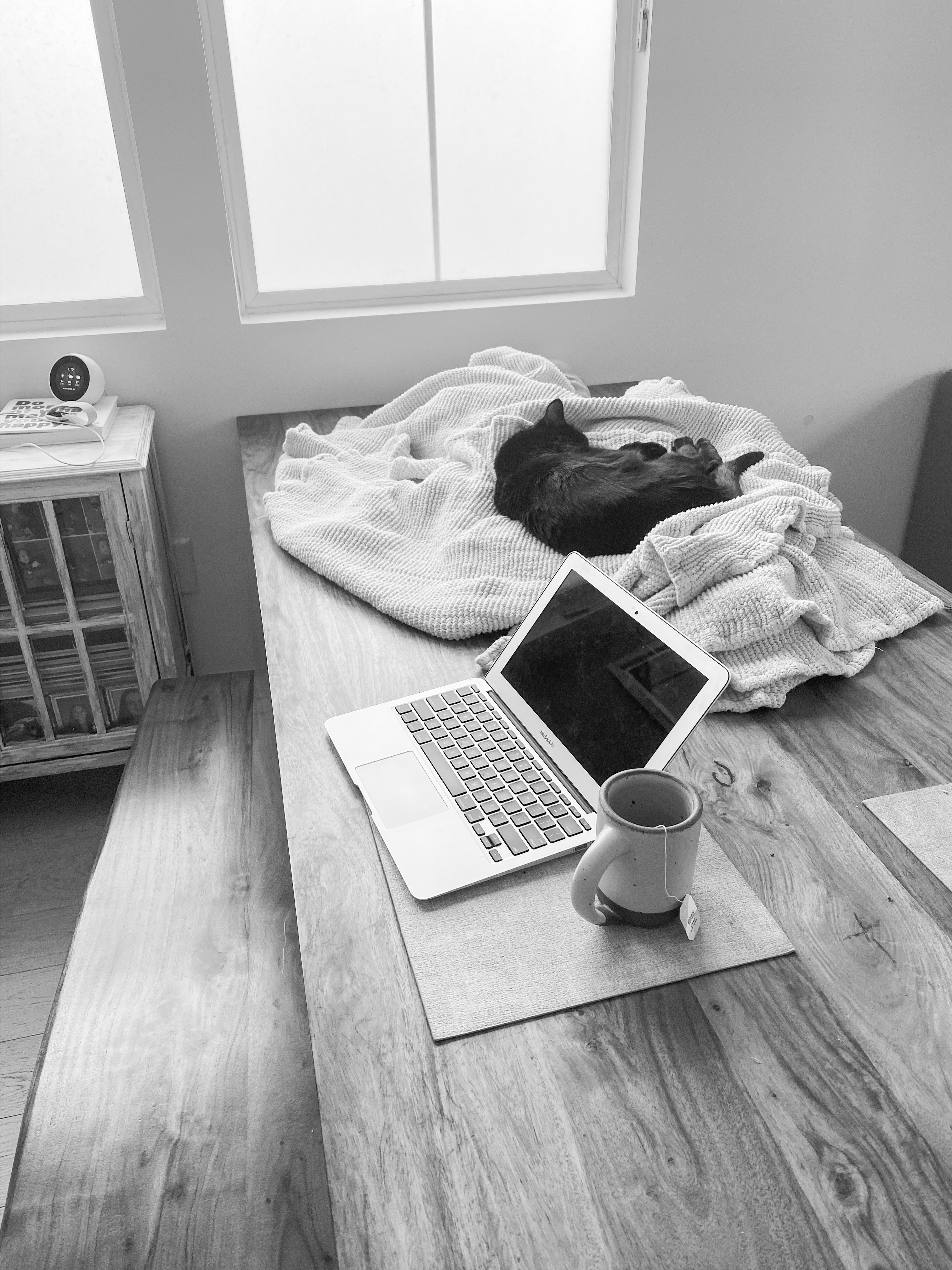 And I'm still pregnant. Take That Coronavirus!
At the end of the day, nothing can mess with my joy from just finally being pregnant. Despite everything, I can wake up each day and feel good about that one thing.
So if you are feeling a bit down today, here's one question to meditate on: What's your one thing that makes you feel good right now?
Thanks for listening guys, stay well and let's try and take care of each other the best we can. xo ~ Kathy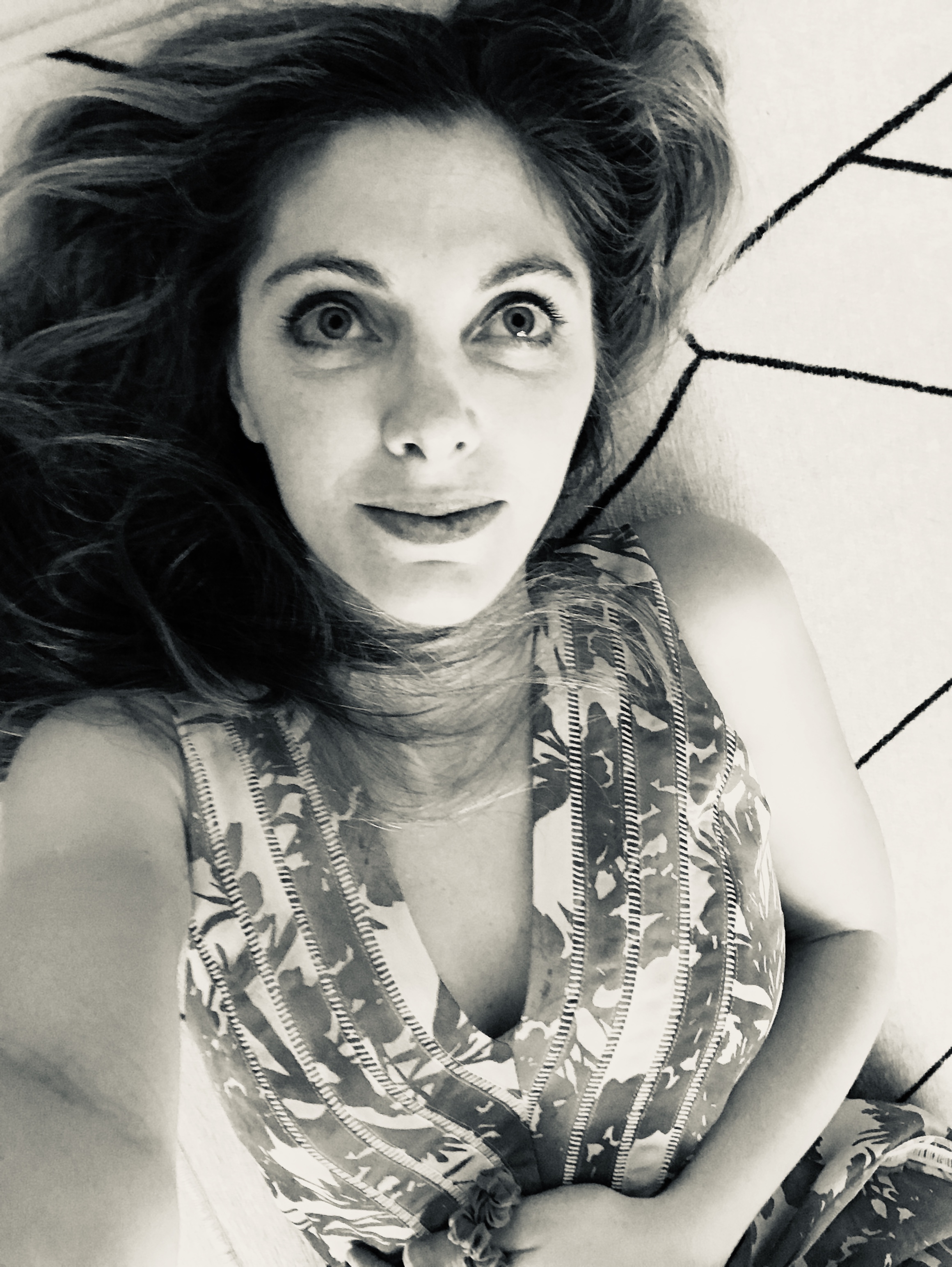 You can catch up on my infertility + pregnancy journey right here…
Healthy Happy Baby:
Baby (category)
..more to come! Excited to share this adventure with you.
To the TTC community..
(TTC – trying to conceive) To anyone going through infertility, IVF, secondary infertility, miscarriage, loss or heavy heart of any kind in this arena. I know reading pregnancy news is extremely triggering. Some of my heaviest tears were shed from seeing pregnancy announcements pop up online.

Please never forget that you are worthy of all the joy you are seeking. I am sending you love, hope and healing. I see you. Our TTC stories are all so different, but they unite us just the same.