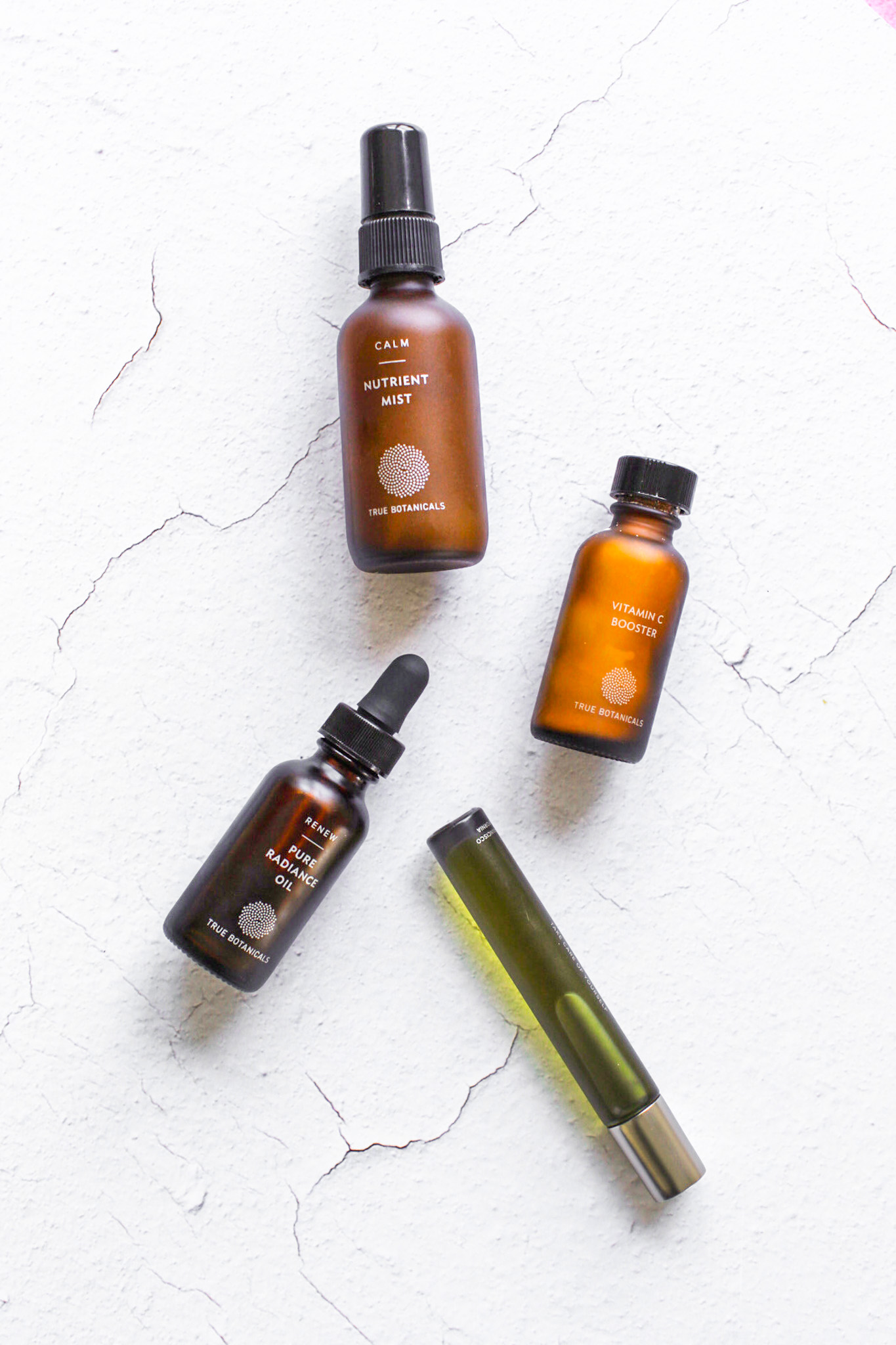 *This is not a sponsored review.*
I recently purchased a few products from True Botanicals skincare line. I love trying new skincare products and so I'm hoping to add more skincare reviews to HHL. Especially the rave reviews! Let's just say that these goodies I bought from True Botanicals were a total treat for my skin – and my senses…
How I Found True Botanicals
You know the story. I saw a True Botanicals ad pop up on my Facebook timeline and I clicked on it. I think it was a video of Olivia Wilde massaging an oil onto her face. Hm, ok, she has nice skin…
But really, this is probably another 'social media' skin care ad – a product that is probably more average than the claims and that I don't really need – and I will probably want to return it, but be too lazy to do that and thus stuck with a product I hate until I use it all or pawn it off on my husband.
Buying skin care products online — without trying them first — is risky business! Especially when you are spending a lot of money. The face oil? $110. (But don't let that scare you! Keep reading for deets..)
So, after the reading every Facebook ad comment, I did a little research and dove in with a purchase.
Green Skincare Lover
I am a total spa-loving, skincare addict. Scratch that, a vegan, clean skincare addict. I have a very crowded bathroom cabinet and don't like to skimp on skincare quality. I definitely think this habit got worse once I hit my 30's. And as I approach 40 I have seen how taking care of your skin – on a daily basis – really makes a difference in how your skin looks and more importantly – feels!
Taking care of my skin also seems to have a positive whole body effect for me. I just feel better after I give my face some TLC. I mean, our skin is the largest organ in our body, so it makes sense!
Fun Fact: "Skin is our largest organ—adults carry some 8 pounds (3.6 kilograms) and 22 square feet (2 square meters) of it." – National Geographic
Of course, you can always load up on skin-loving goodness via the foods you eat! Hydration + fiber + antioxidant-rich smoothies are always a treat for skin.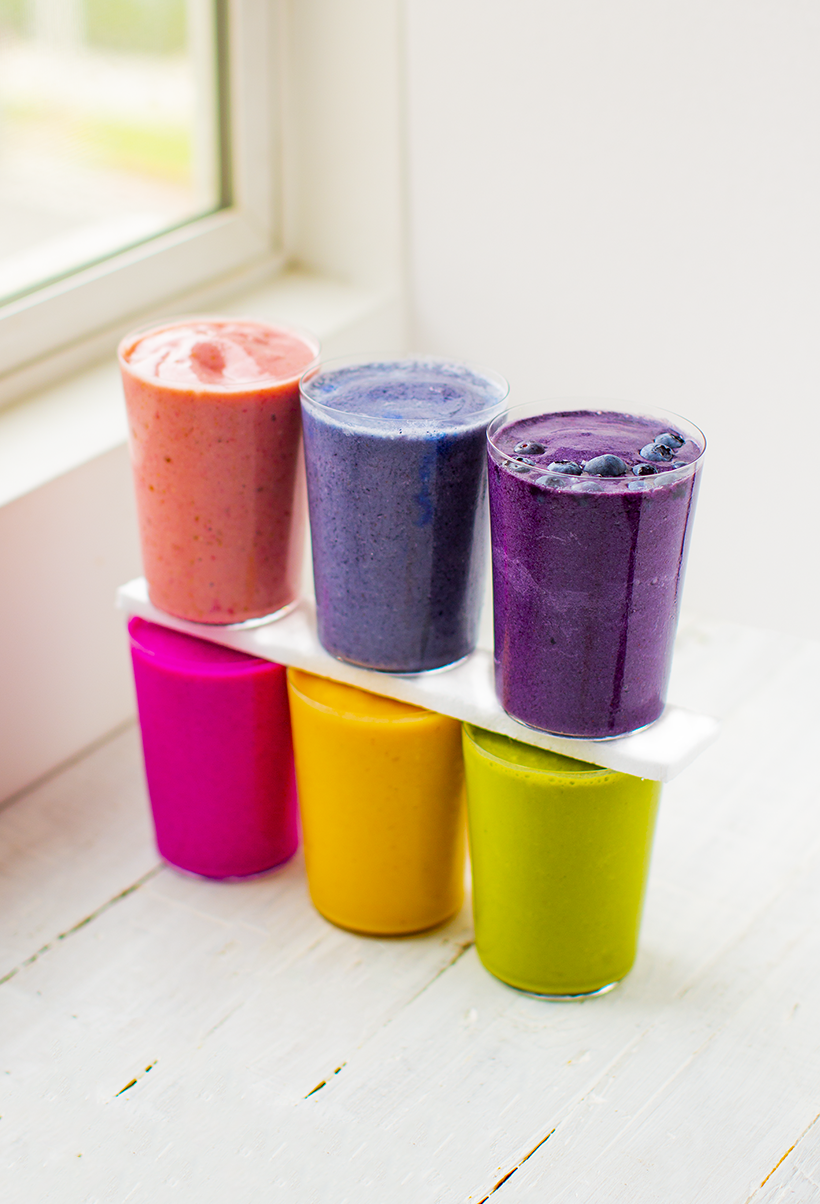 My Personal Skincare Preferences
I like natural, clean and perfume/fragrance free. The only aromas I can handle on my skin are from essential oils and plants. Fragrance is one thing that I am really sensitive to.
It's getting easier and easier to find "clean" and green skincare products these days. But really, what does that mean? Sephora offers a "clean" skincare category that means this: "free of parabens, sulfites SLS and SLES, mineral oils, phthalates, formaldehyde and more."
But for my skin care products, I always like to make sure the brand does not test on animals. And also isn't sold in mainland China. The government in China requires animal testing on all products sold, so even if a brand is "cruelty-free" by choice, selling in China may nix that.
I try to choose 100% vegan products as well, but I admit I'm not perfect. A few of my natural makeup products contain beeswax. But I'm getting there! Progress not perfection. Luckily, True Botanicals offers up all the things I am looking for!..
"All of our products carry the MADE SAFE® seal, the most comprehensive safety standard available, which certifies they are made without 5,000+ toxic chemicals known to harm human and environmental health. As a cruelty-free company, we are also Leaping Bunny certified, and our products are free of genetically modified organisms."

– True Botanicals
My Skin Type
My skin used to be very reactive and acne-prone. But lately I only get breakouts due to hormone fluctuations. My skin is combination with some dryness made worse from living in a dry climate like California.
I actually used to despise face oils for my skin. But now, I adore them. I think my favorite thing is that they allow me to really massage the product into my skin for a few minutes, which just feels so good.
Plus, face oils seem to add a lasting GLOW that I just cannot replicate with a traditional cream moisturizer.
Face Oil Love
Finding a good face oil that truly fits your skin isn't an easy task. But starting off with high quality ingredients will really help your search.
True Botanicals face oils contain a diverse array of plant-based oils. Oils from kiwi, chia, papaya, rosehip, green tea and more.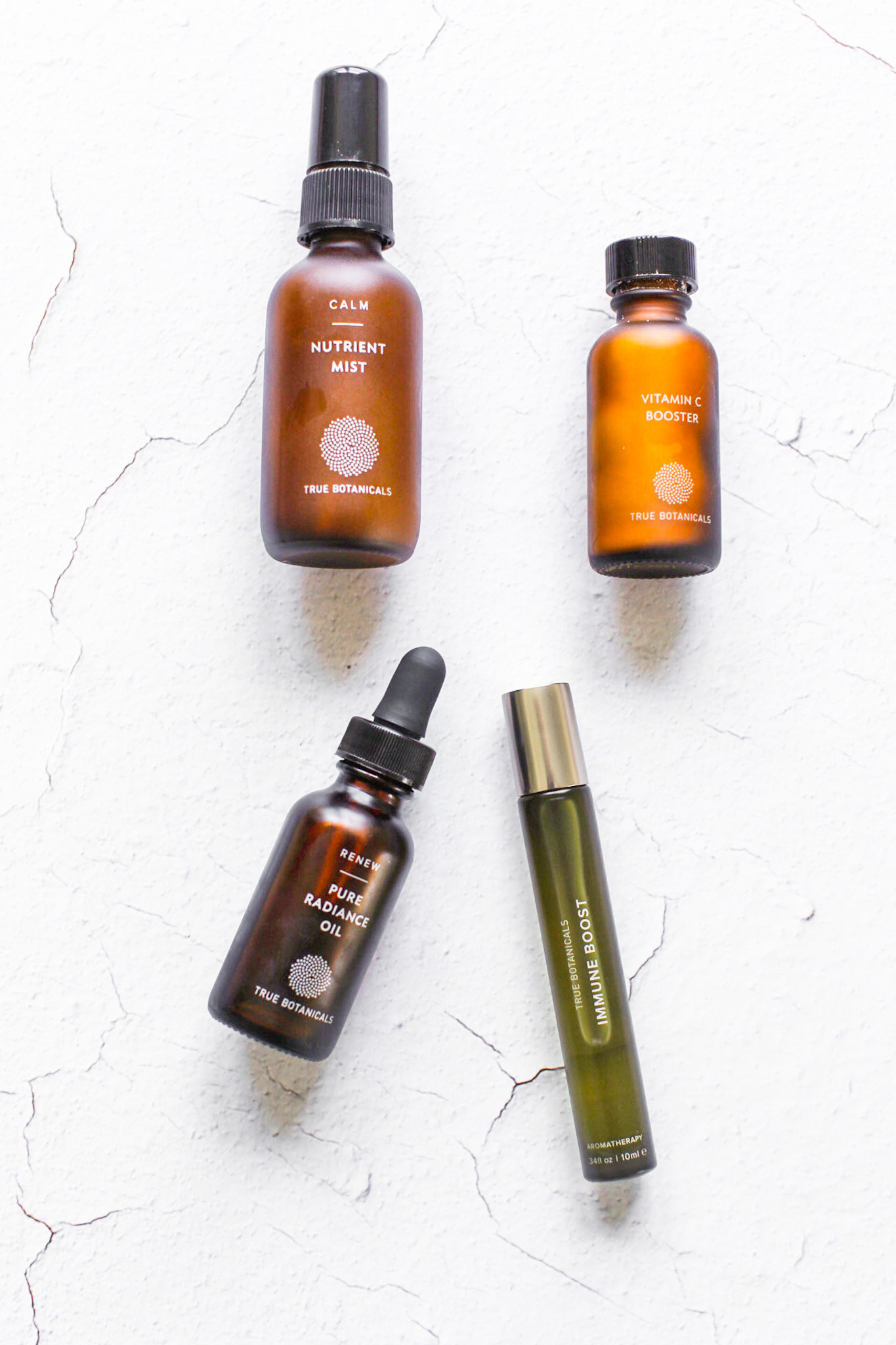 My True Botanicals Review:
I am so excited to try a few more True Botanicals products, but first, the four True Botanicals products I tried for my first order, were the following…
1 – Vitamin C Booster
This is a really interesting product! I have been wanting to add more vitamin C to my skin care regimen, but without adding another expensive serum or cream. So this powder that blends into whatever cream, serum or oil you are using works really well for me. Plus, there is a slight tingling that makes me think it is actually doing something.
Vitamin C Booster Ingredients:
Tapioca Starch
L-Ascorbic Acid (Vitamin C)
Ferulic Acid (Antioxidant Found In Plant Cell Walls)
Also of note, sometimes vitamin C products can sometimes upset my skin. So I proceeded with caution with this. But I actually love it! No breakouts from it.
It is a fine white powder I have been blending into my serum. You do want to make sure you blend it with enough liquid (serum or whatever) so that it goes on smoothly and doesn't clump. It's so fine that it blends in seconds for me.
I have been using it for a few weeks now and I feel like it's definitely brightening my skin a bit! Plus, I just love having a daily vitamin C product for me skin.
2 – Pure Radiance Oil, Renew
The Pure Radiance Oil is thick and silky, deep orange in color. The key ingredients are:
chia seed and kiwi seed oils
papaya seed oil and passion fruit oil
algae extract and astaxanithin
Aroma: This oil smells absolutely heavenly and is naturally scented with jasmine, neroli, and rose.
This pure radiance oil comes in three varieties: calm, renew and clear. I chose the renew since it "reduces visible signs of aging" and I don't really have acne-prone or super sensitive skin right now. I considered the clear since sometimes face oils can spark break outs for me, but so far so good! Nothing but calm, happy, super-glowy skin.
"While creams and lotions stay on the surface, face oils deliver nutrients to the deeper layers of the skin—where skin issues start. Chia seed and kiwi extract, two Omega-3 powerhouses, help skin retain moisture and shield it from environmental toxins. Passion fruit and papaya seed oil help gently dissolve excess oil and impurities." – True Botanicals description of the Radiance Oil
This face oil is absolutely an investment clean skincare purchase since it is $110, but honestly, I really do feel and see such a big difference in this oil compared to others I have tried. And a little goes a long way. TB suggests 2-10 drops per use. I usually end up with four drops which is more than enough for my face and neck. Hoping this bottle lasts me a while!
3 – Immune Boost Essential Oil Stick
This is a really lovely aromatherapy roller ball with immune boosting essential oils. I love rubbing it on the insides of my wrists and around my lymph nodes under my chin. Perfect for travel days or a midday boost.
And especially right now during virus and flu season! I don't think essential oils are immunity miracles by any means, but something about them does seen to boost my mood and comfort me.
TB says… "A comfort to help get you out from under the weather. Ravintsara is an age-old immune support while bay laurel is said to assist with lymphatic drainage."
Key ingredients in the immune roller ball…
There are other "flavors" in the aromatherapy sticks: muscle release and stress relief.
4 – Renew Nutrient Mist
This is a light, hydrating mist that smells incredible. It is perfect as a quick refresher or to use as a toner. I just love the natural scent so much I spray it whenever I need a aromatherapy boost.
Key Ingredients in the Nutrient Mist:
Green and white tea
algae extract
kombucha
"…our Renew Nutrient Mist is packed with restorative ingredients that are specifically formulated to renew and replenish. Antioxidants help revive the appearance of aging skin and restore a youthful glow. Algae extract helps prevent water loss and protect skin from environmental pollutants. And it turns out kombucha isn't just good for your insides—it helps restore pH on the outside, too." – True Botanicals website description for the Nutrient Mist
UPDATED! Added product reviews…
5 – Nourishing Cleanser
I like this cleanser! It is very gently and doesn't foam really at all, it is more silky. I probably won't buy this product again just because I like something a bit more intense. But if you want something super gentle and silky, give it a try.
6 – Repair Serum
LOVE this natural serum! It reminds me of the skin oil, only richer and more intense. It isn't cheap at $140, but it lasts a long time. I feel like my skin definitely glows a bit more with this serum. I will definitely order it again.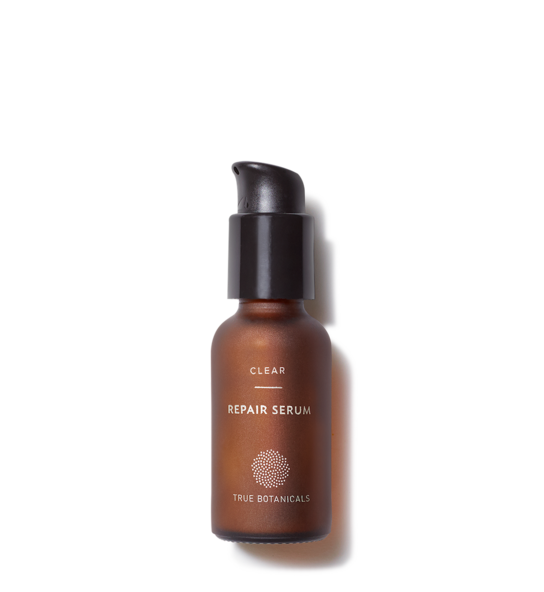 7 – Antioxidant Booster
Sadly, I don't love this one at all. I'm not sure if I just got a bad bottle or what, but it is very clumpy and doesn't dissolve well like the vitamin C booster does. It feels a bit chunky when I try to rub it into the serum. Not a fan. If you think I just got a bad bottle, let me know.. I LOVE the vitamin C booster though, which is also a powder.
8 – Nourishing Conditioner
I Love this! I wanted to try their hair products and strated with the conditioner. It is pretty light, yet does a good job moisturizing. Great smell. I like it!
9 – Pure Radiance Body Oil
I love this oil! It smells amazing and comes in a nice pump for less mess when dispensing. It definitely moisturizes well and has a nice thick texture, yet doesn't feel greasy. I love it. The only problem is that somehow I went through it really fast!! I think the pump leads me to use more than I normally would. I will probably order this again though it was so nice.
10 – Resurfacing Moisture Mask
This one is interesting. I'm not a fan of the texture at all because it is very soupy and runny. However, it does a really great job at giving my skin a boost. I just wish it was a bit thicker in texture. Probably won't buy this one again – though it is a good product.
Wrapping Things Up
I hope you enjoyed this True Botanicals Review! I am pretty happy with this new vegan + clean skincare line I found via the unpredictable internet. If you have any fave TB products, let me know! And if you have any questions about the products mentioned, I'm happy to answer when possible!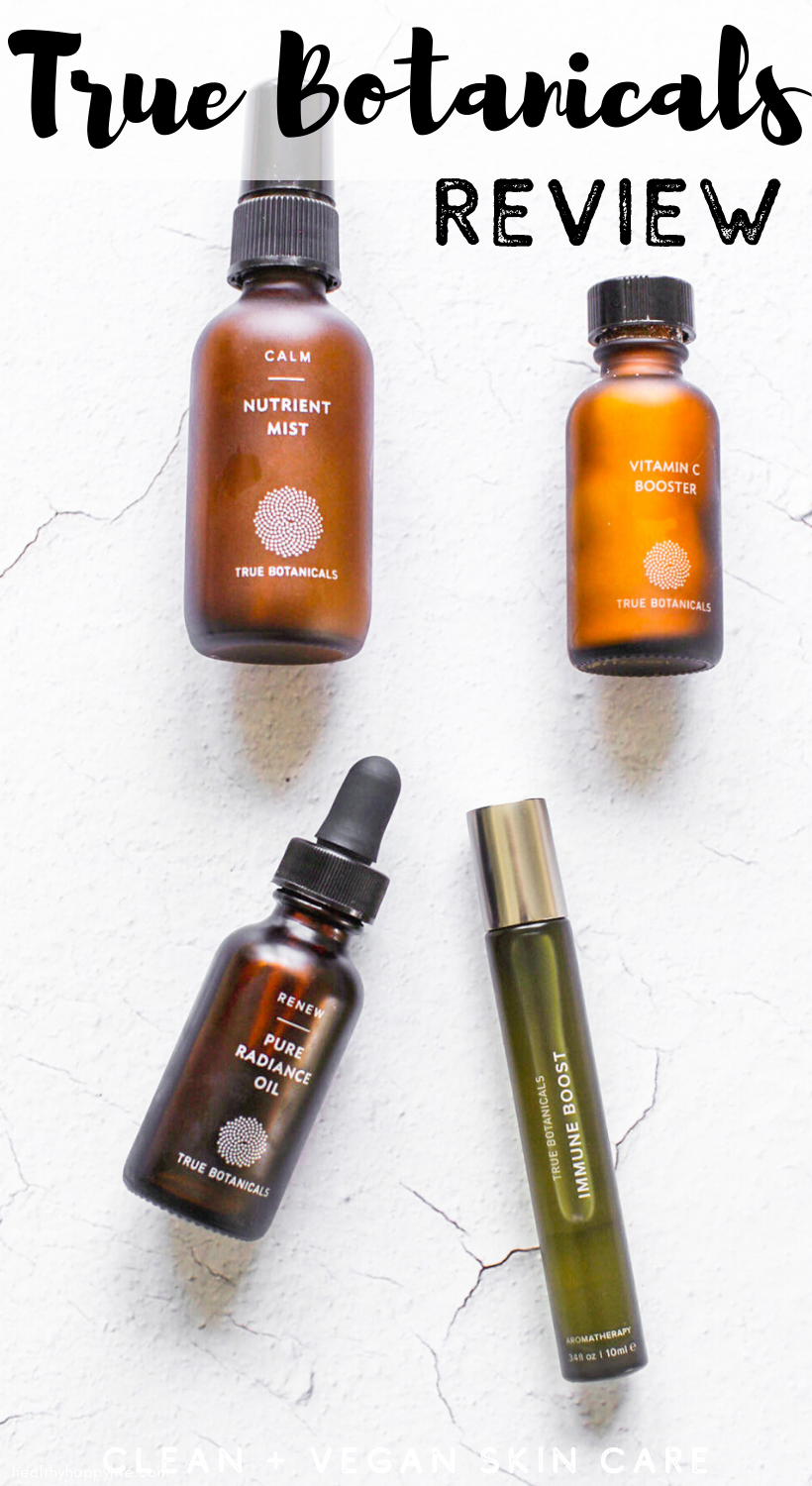 disclosure: This is NOT a sponsored post. All products were purchased by me. This post does contain an affiliate link for True Botanicals.