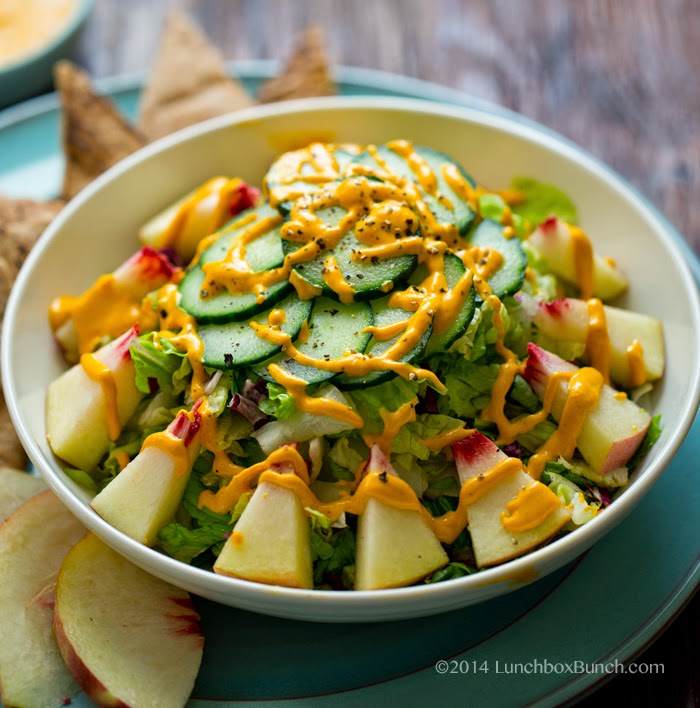 Ginger carrot dressing is one of my all time favorite salad toppers. I love when it is creamy and thick with a spicy-sweet flavor. So when I sliced up a few giant white peaches and was summer salad inspired, I knew I needed a ginger carrot dressing to complete my dish.
This Ginger Carrot Dressing is super rich and creamy from cashews. I also added in a hint of cayenne, turmeric, pepper, apple cider vinegar and optional nutritional yeast if you want a cheezy accent. (Yes, this Ginger-Carrot dressing could totally double as a quirky sweet-and-sassy vegan cheeze sauce if you add some nooch.)
Fresh summer peaches or nectarines are the perfect fruit for this dressing. Craving a heartier entree-approved salad? Add a generous dollop of hummus, some chickpeas, brown rice or even grilled tofu triangles or tempeh skewers! Summertime in a salad..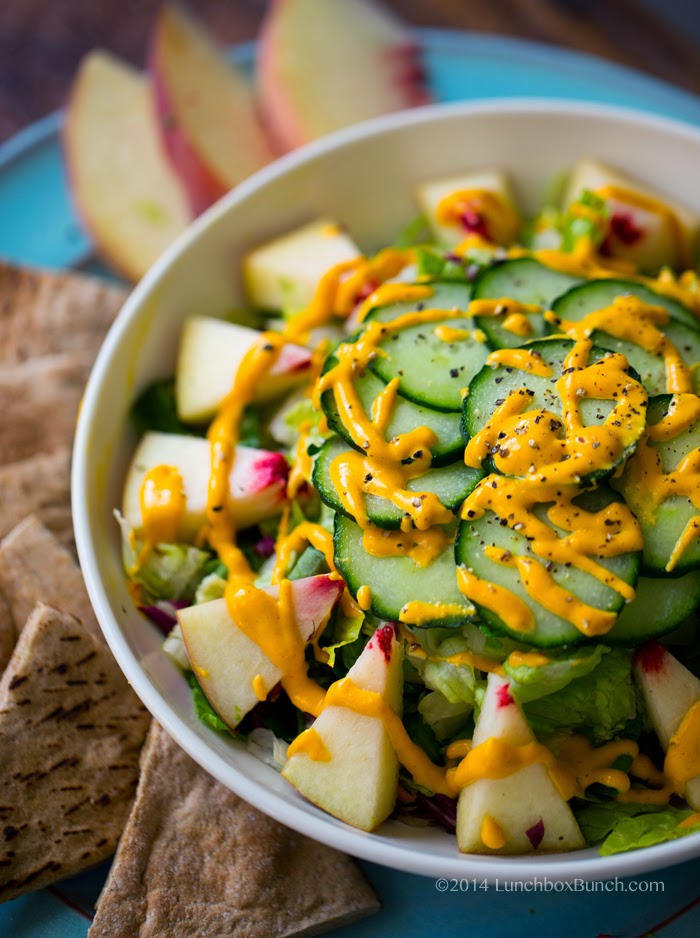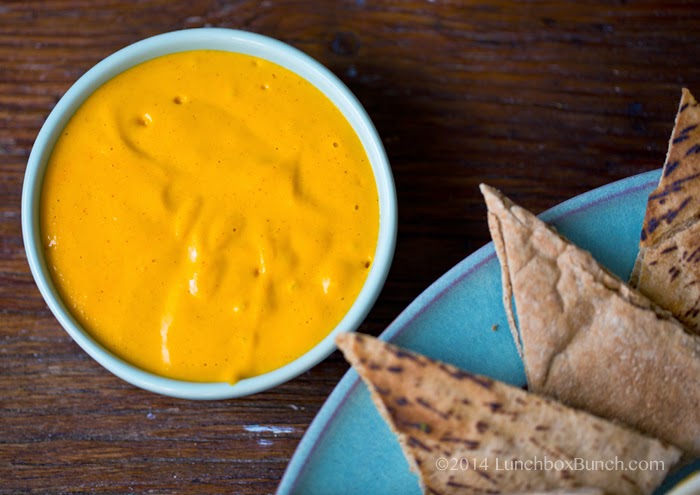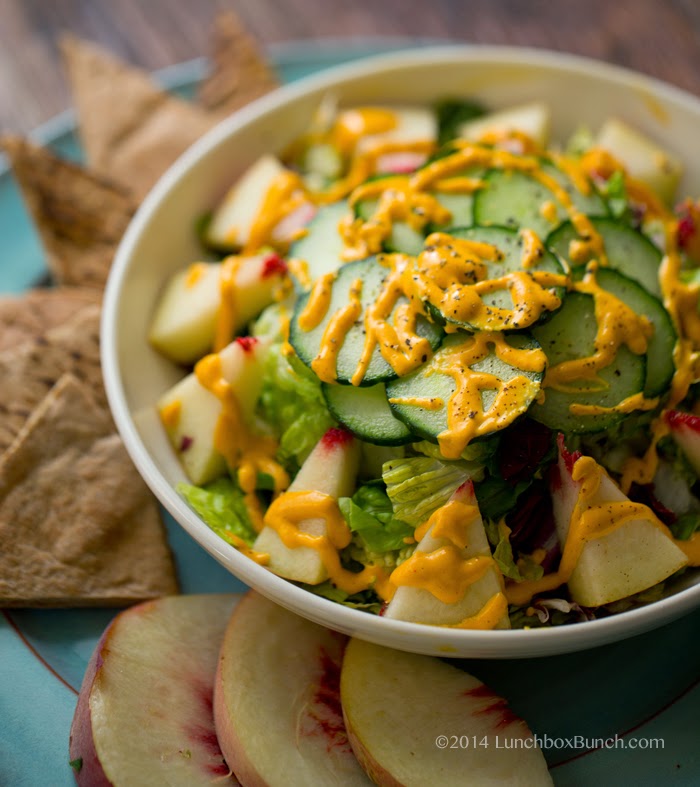 And some cute..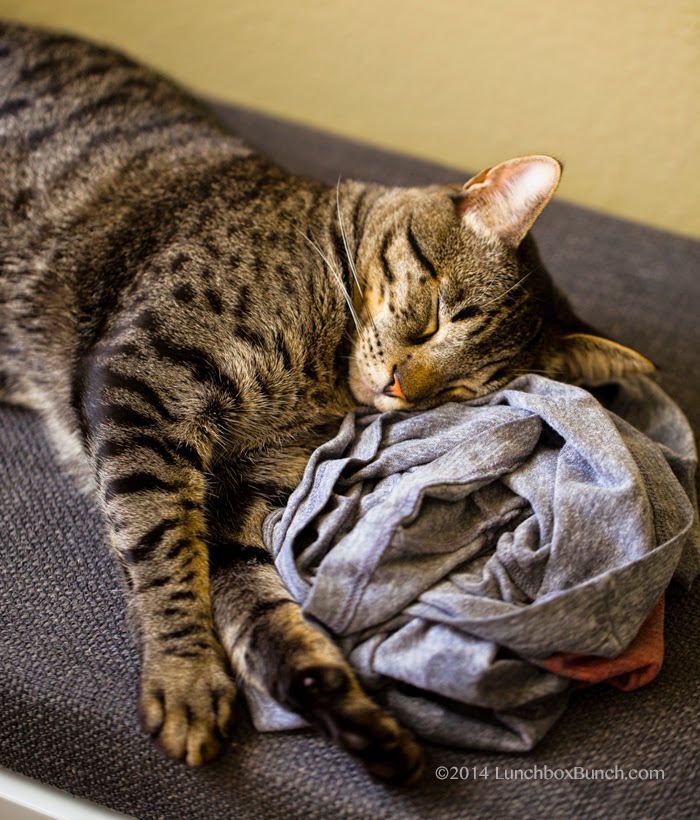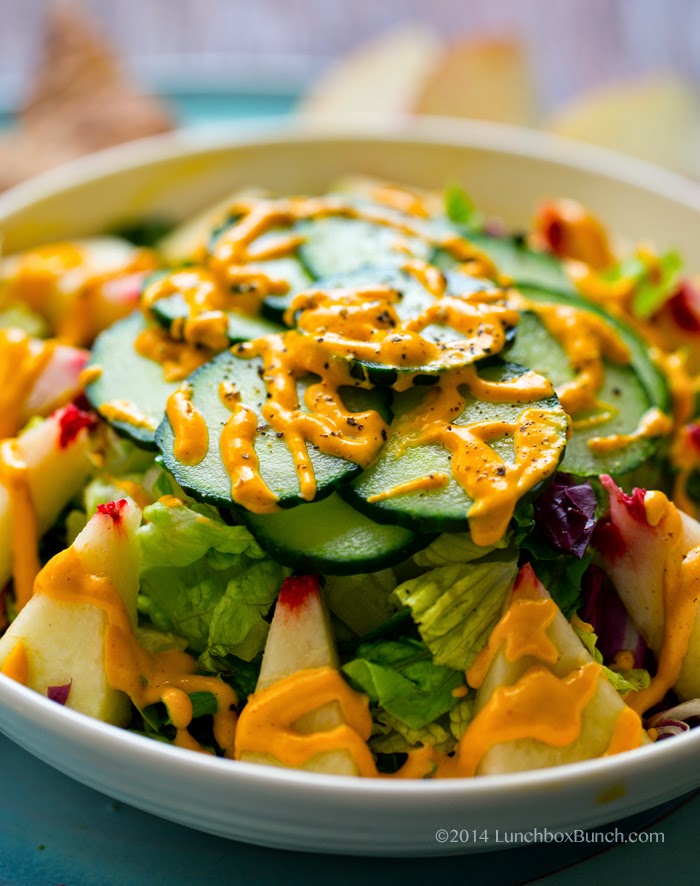 White Peach Salad with Creamy Cashew Carrot-Ginger Dressing
By Kathy Patalsky
Published 07/28/2014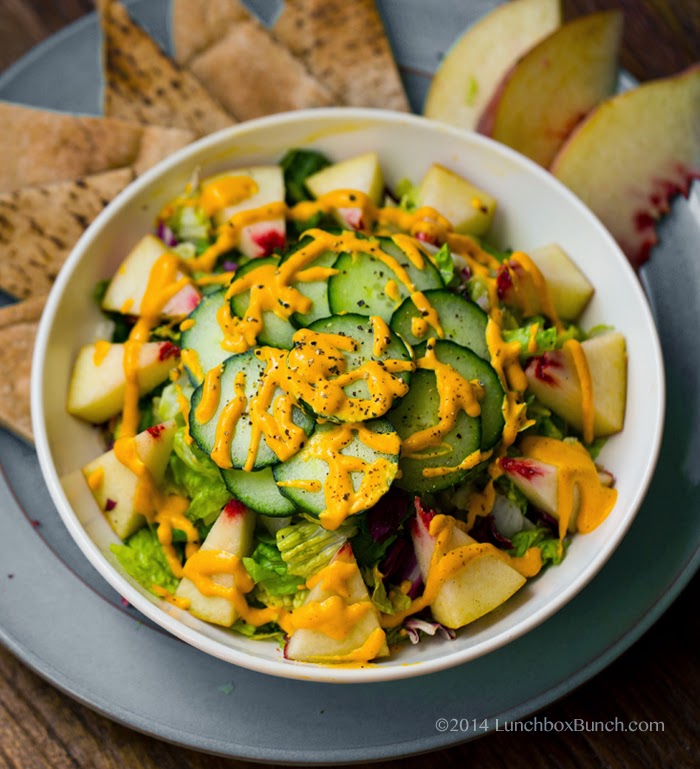 This white peach salad has a signature creamy cashew carrot ginger dressing on top. Dairy-free and super creamy.
Ingredients
6 cups salad mix or romaine lettuce, chopped
1 large white peach, diced
1 cup cucumber, thinly sliced into rounds
dressing:
1 cup raw cashews (no need to soak)
½ cup carrot juice
½ teaspoon grated fresh ginger or ¾ teaspoon ginger powder
2-3 teaspoon apple cider vinegar
¼ teaspoon salt
⅛ teaspoon black pepper
⅛ teaspoon cayenne
optional: 2-3 tablespoon nutritional yeast
optional side: 1 pita pocket, sliced into triangles, toasted
Instructions
Add the dressing ingredients to a blender or food processor, blend until smooth and creamy. To thin out dressing, add more carrot juice. To thicken, add more cashews. Set aside or place in fridge until ready to use. (For cheezy flavor, add the nutritional yeast)
Finely chop your salad greens or lettuce. Place in serving bowls and top with the peaches and cucumber.
Drizzle a generous amount of the carrot ginger dressing over top. Add the pita garnish. Serve!
Yield: 4 servings
Prep Time: 00 hrs. 10 mins.
Total time: 10 mins.
Tags: salad,dressing,carrot ginger dressing,lunch,peaches,summer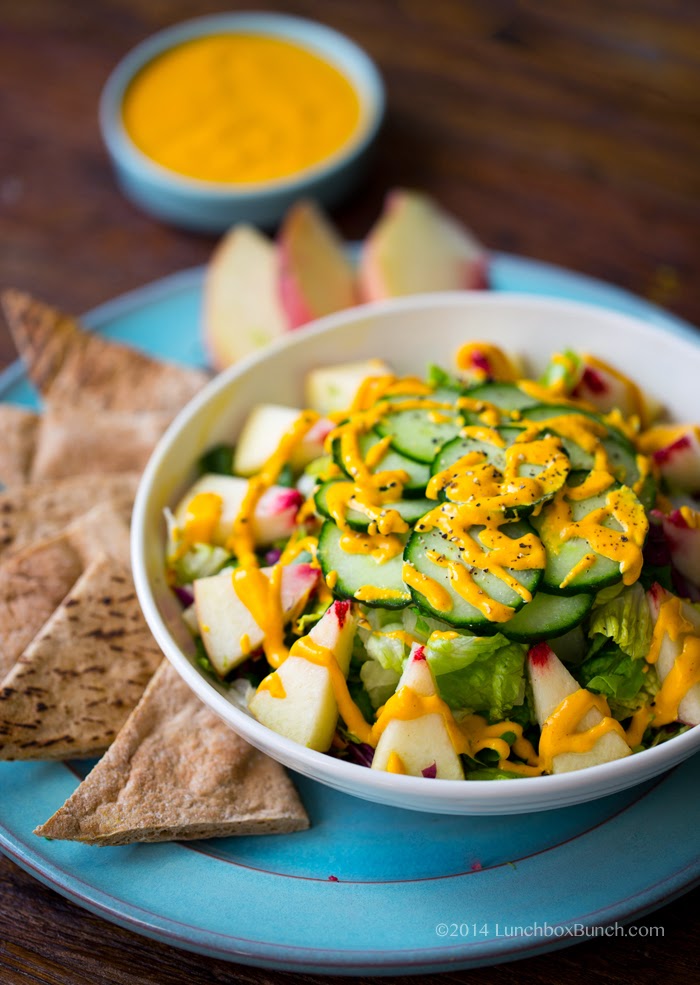 Some kitten views for today..