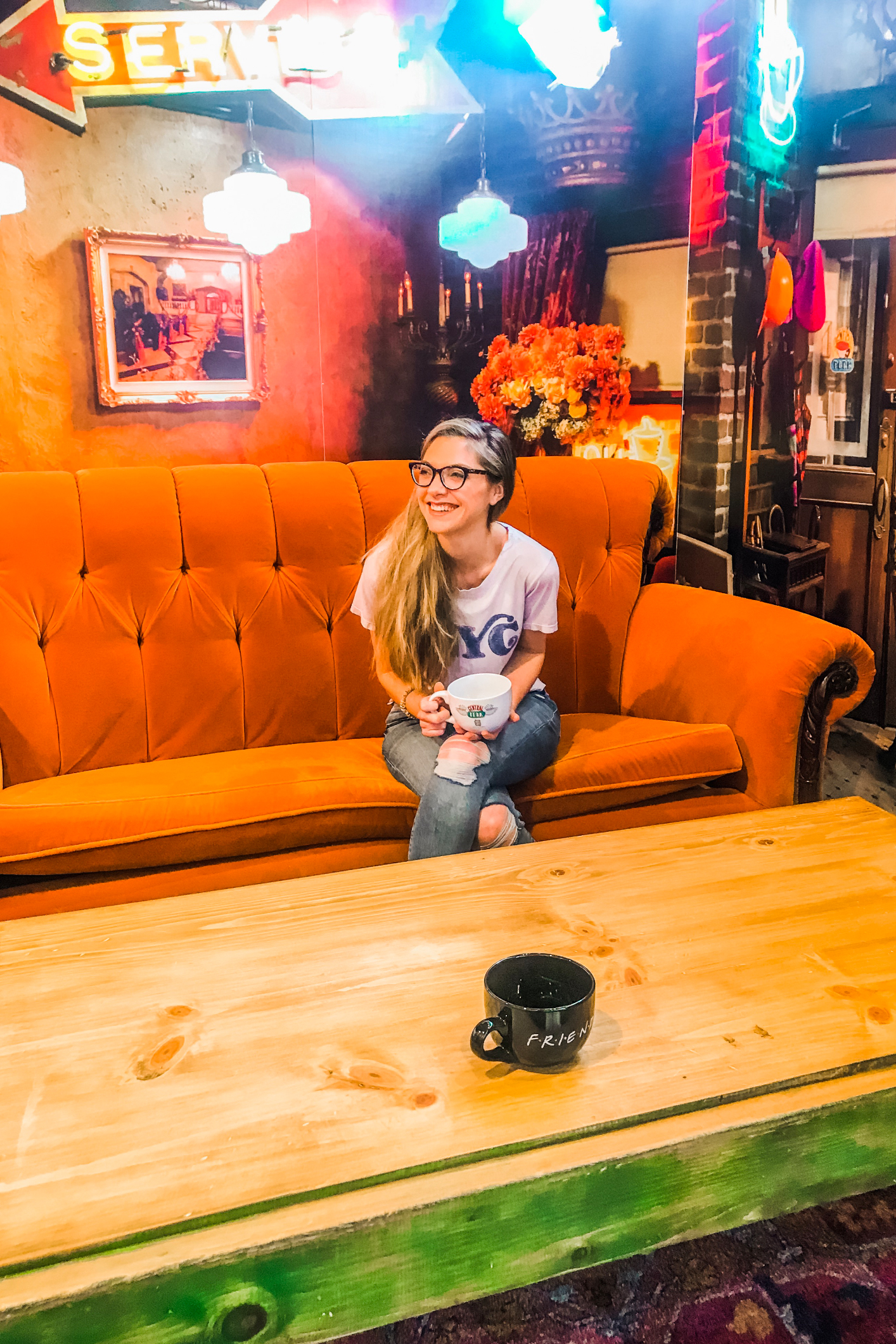 For your holiday week enjoyment, here are all the "Friends" Thanksgiving episodes. Ok, truth be told, I'm writing this post to remind myself which episodes to watch.
So no one told you life was gonna be this way. (clap, clap, clap, clap)
You see, last year, on Thanksgiving night, stuck inside from bad air quality from the California wildfires, we flipped on a random thanksgiving episode of Friends. Then of course, we had to watch another, and another.
And suddenly, we had binge-watched the entire line-up of Thanksgiving themed Friends episodes. And I didn't regret a single second of it. Laughing, giggling, feeling like all you need to do is plop on the couch and laugh with family and snuggle with kittens is one of my happy places.
Oh, and of course I included the one with Ross's sandwich in this list as well. I mean, it's a crucial part of the Thanksgiving spirit.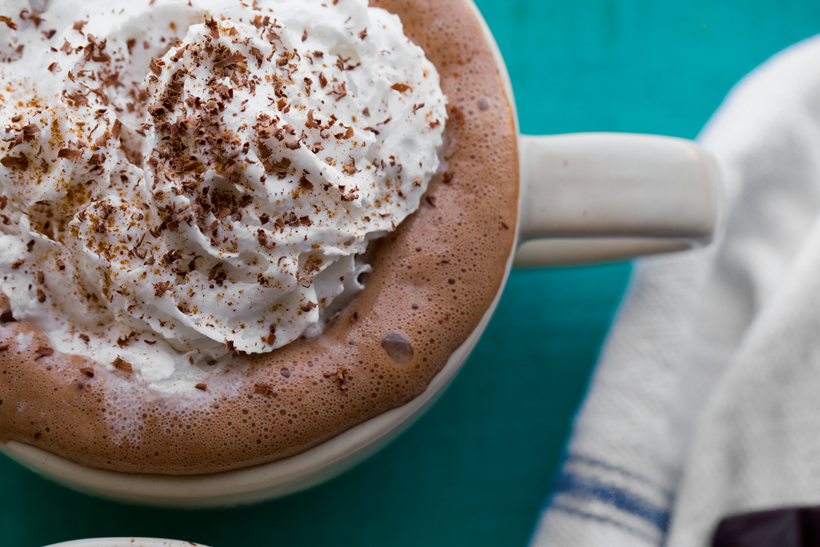 The One Where They Binge-Watched Friends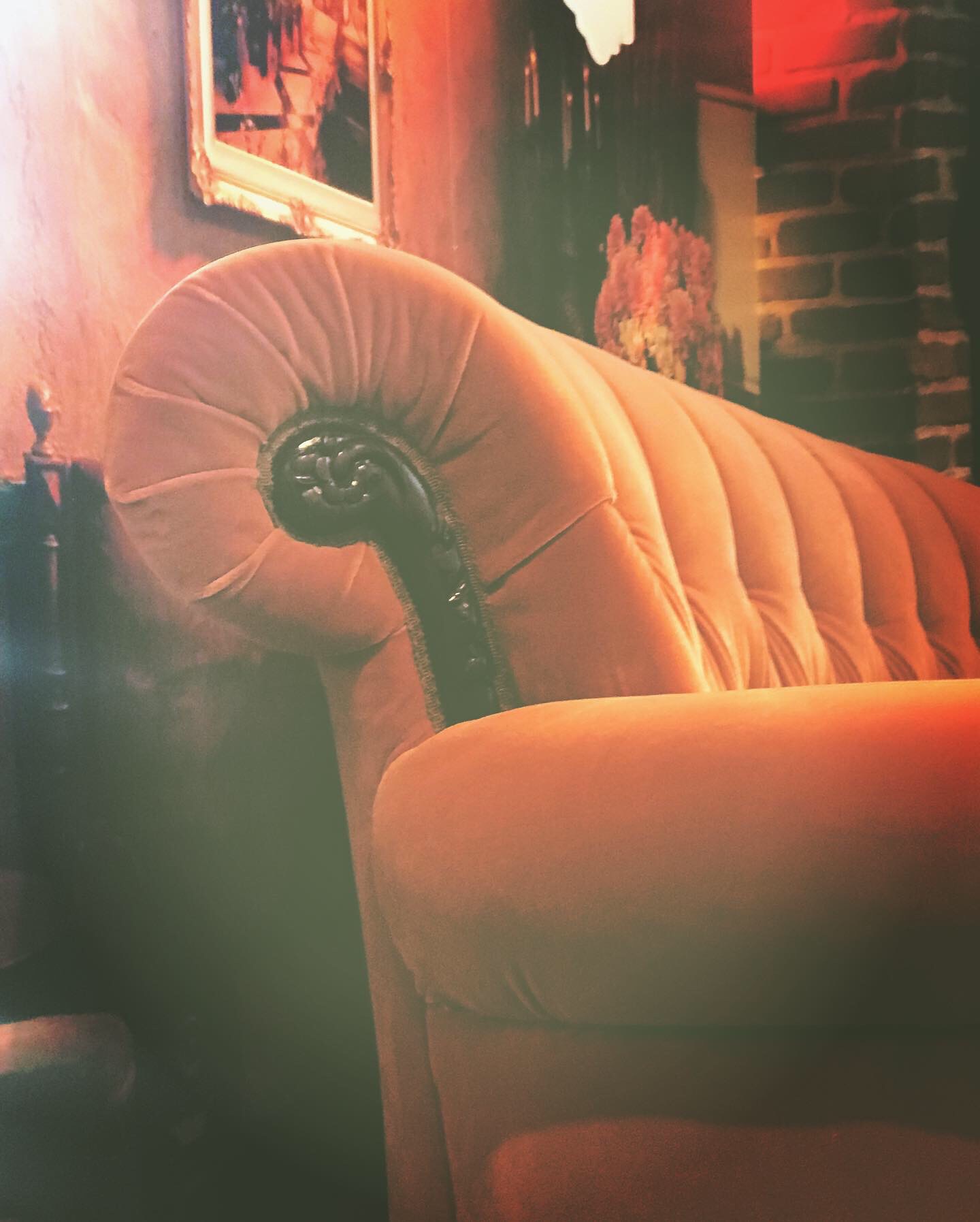 All the "Friends" Thanksgiving Episodes
season one, e9
"The One Where Underdog Gets Away" — Season 1, episode 9 – 8.2 stars on imbd
The get locked out and hilarity ensues. Love the season one vibe.
season two, e8
"The One with the List" — Season 2, episode 8 — 8.5 stars on imdb
Probably the least festive episode, but I still love the recipe development themes. On point, Monica.
season three, e9
"The One with the Football" — Season 3, episode 9 — 9.0 stars on imd.
I mean, who doesn't love the football episode?
season four, e8
"The One with Chandler in a Box" — Season 4, episode 8 — 9.1 stars on imdb
Joey in a box, need I say more? Love this one.
season five, e8
"The One with All the Thanksgivings" — Season 5, episode 8 — 9.2 stars on imdb
Flashback episode! It's a good one. I feel like season five was peak Friends. (It was all peak, but you this season was extra special.)
season six, e9
"The One Where Ross Got High" — Season 6, episode 9 — 9.2 stars on imdb
I will never forget Rachel's Trifle and the fact that Joey enjoyed it.
season seven, e8
"The One Where Chandler Doesn't Like Dogs" — Season 7, episode 8 — 8.2 stars on imdb
You will want to play the state-naming game after this one. We did. I believe I lost.
season eight, e9
"The One with the Rumor" — Season 8, episode 9 — 9.3 stars on imdb (aka the Brad Pitt episode
Brad Pitt hates Rachel, need I say more? So good. I love funny Brad.
season nine, e8
"The One With Rachel's Other Sister" — Season 9, episode 8 — 8.8 stars on imdb
Cute episode! Monica's china…
season ten, e8
"The One with the Late Thanksgiving" — Season 10, episode 8 — 8.9 stars on imdb
I love this episode, perfect way to end the series with a thanksgiving bang of laughter. Joey's eyes when he looks at the food…
bonus episode….
bonus: season 5, episode 9: "The One with ross's Sandwich" 9.1 stars on imdb
I mean, this one is a must watch. ross having a breakdown, yes please.
Ps. If you need a #Thanksgiving activity, last night we binge-watched all the Thanksgiving Friends on @netflix. Highly recommended for some giggles. 😹 Here they are: season 1, episode 9 … s2,e8 | s3,e9 | s4,e8 | s5,e8 | s6,e9 | s7,e8 | s8,e9 | s10,e8 .. + s5e9🥪 pic.twitter.com/q5yonH0PLy

— Kathy Patalsky (@KathyPatalsky) November 22, 2018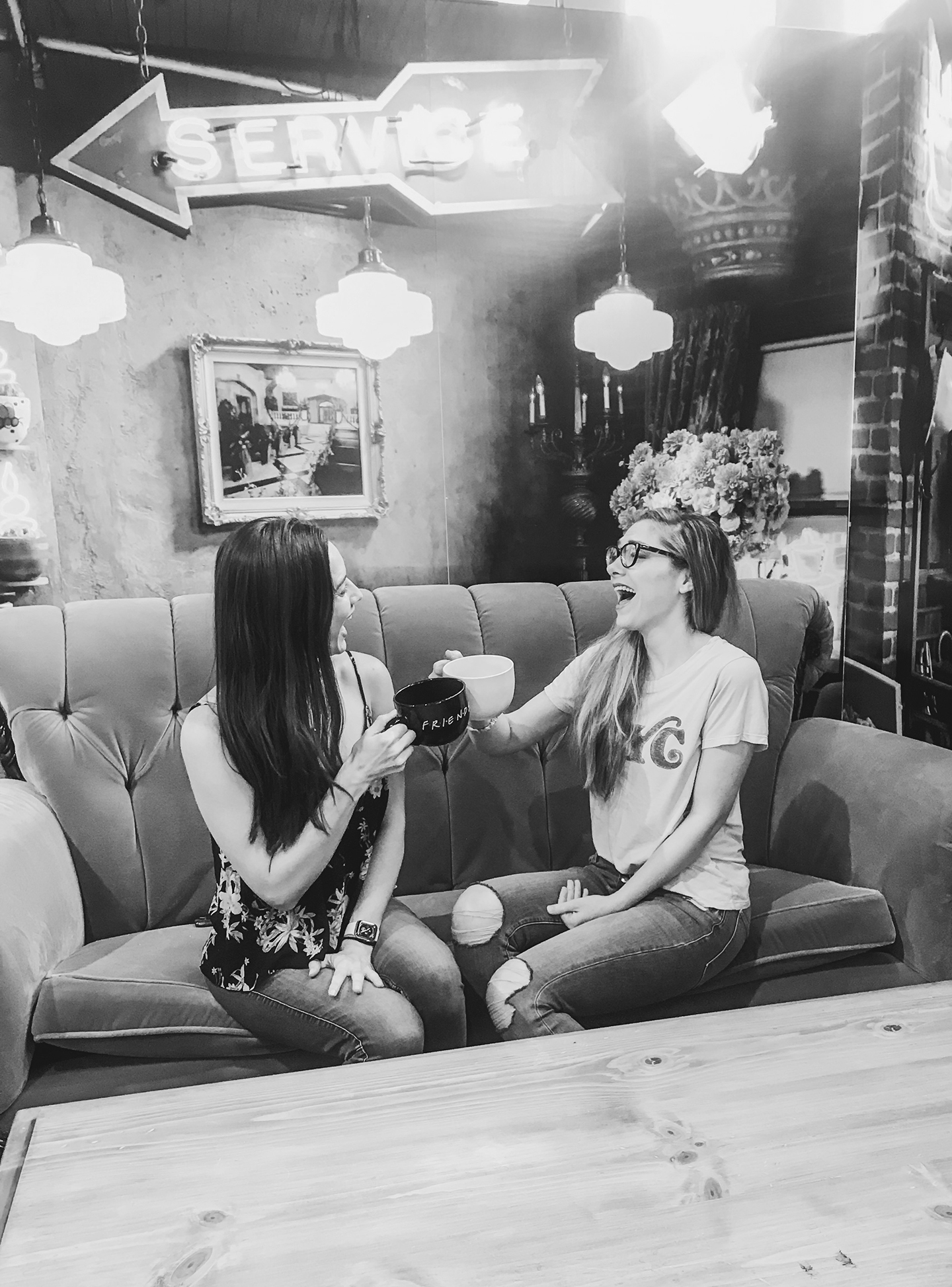 What's my favorite Friends Thanksgiving episode?
I would absolutely tell you my favorite, but truly, I don't have one. They are all so good and funny and if you can't spend the holidays with your own big family, or your own big set of Friends, or just wish you had a big set of Friends like this crew, these episodes really bring some love and laughter and vintage 90's style into your holiday.
One of my fave Friends episodes…
But I will say that one of my fave Friends episodes: the one with Ross and the leather pants. Watch it. It's actually called "The One with all the Resolutions" season 5, episode 11.
Friends Quiz
Oh, and if you want even more lazy-holiday activities: check out this which character are you from Friends quiz.. Although I will warn you, it may not be (gasp) terribly accurate. I got "Emma" aka Rachel's baby. So not sure what that means. I always thought I was a Monica with a side of Rachel and the veggie-eating ways of Phoebe.
I'll be there for you.
I hope you have a cozy, stress-free, delicious Thanksgiving holiday!
Don't forget the coffee! Or a cinnamon soy latte, all foamy and sweet..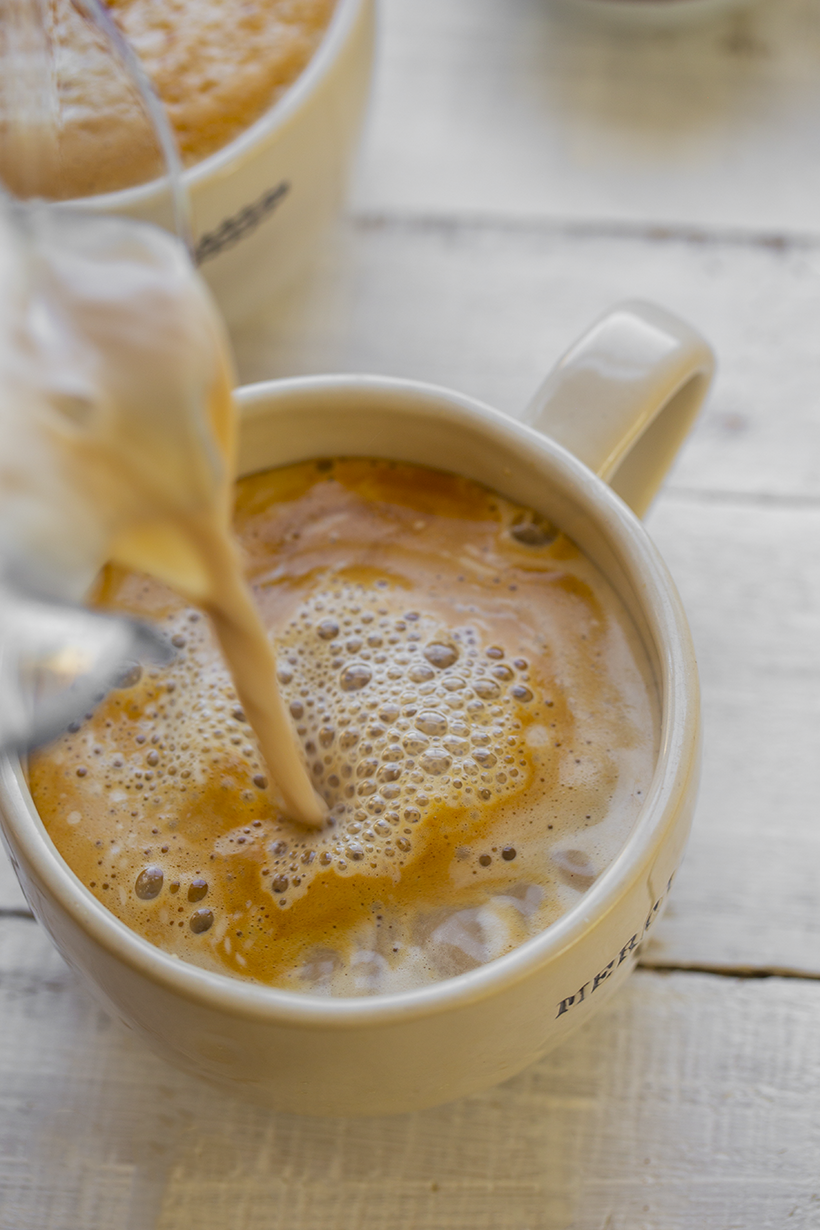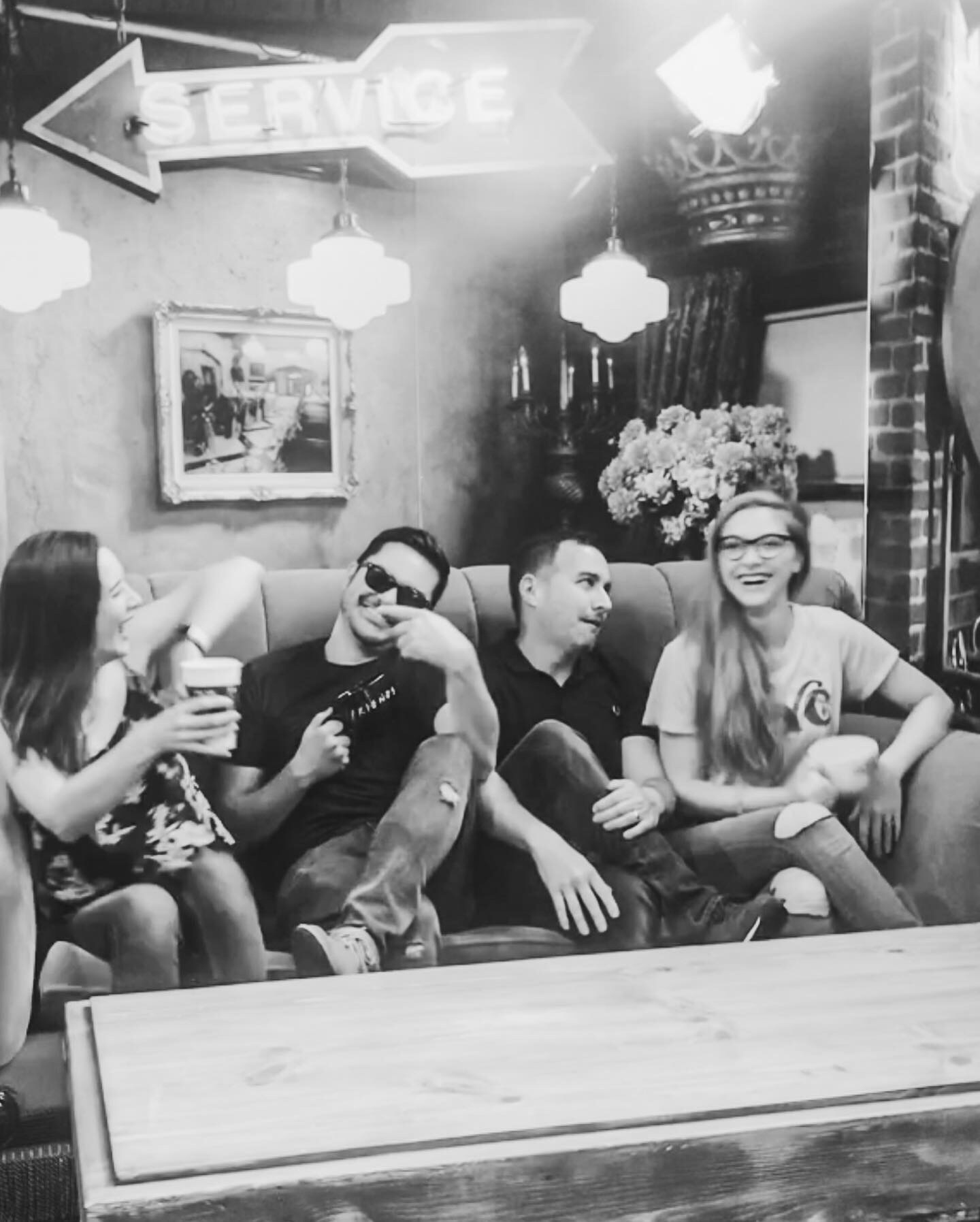 And while you're here, definitely check out some of my Christmas Holiday Dessert recipes!