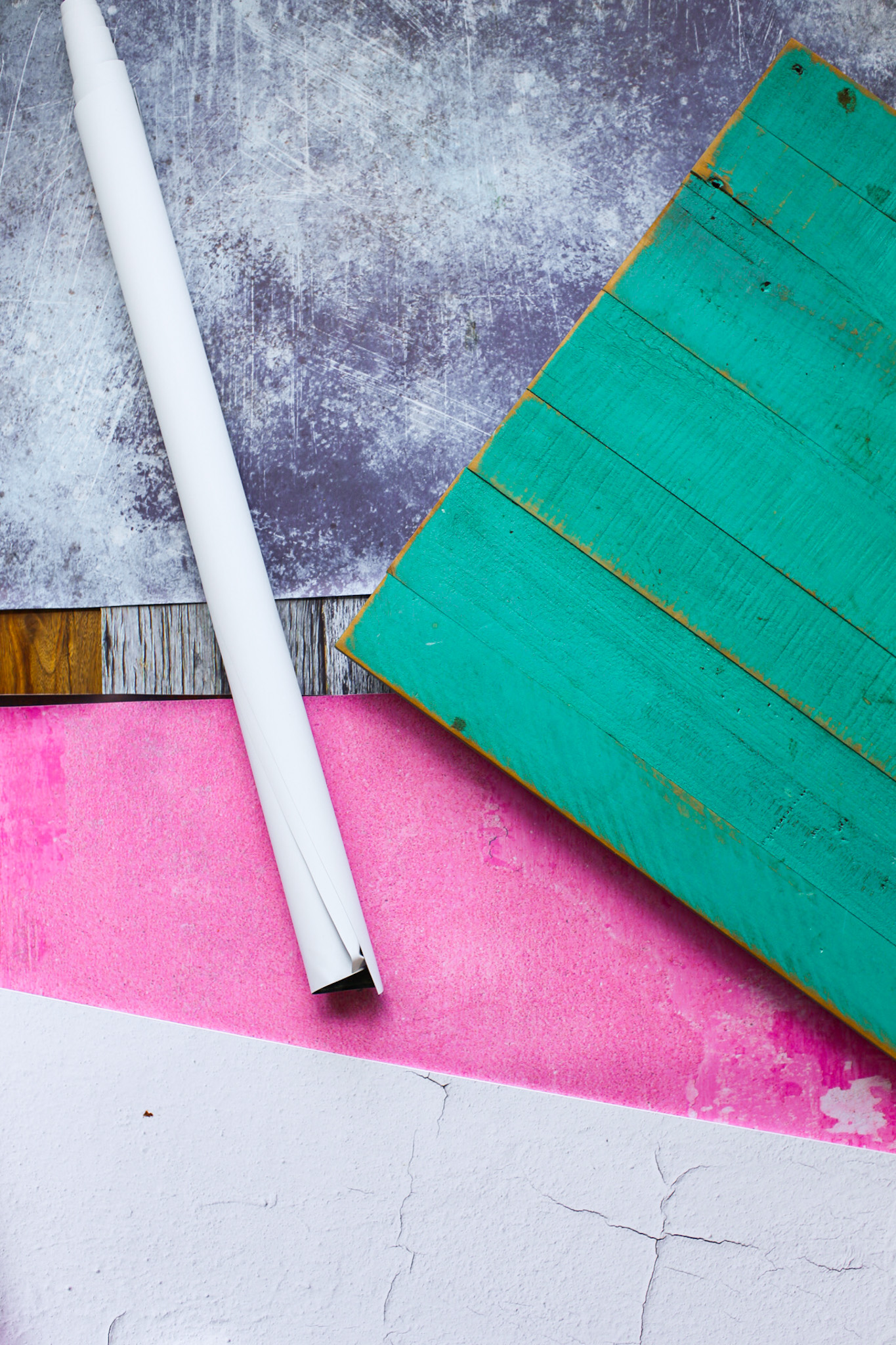 Today's creative minds chat: Food Photography Backgrounds! Let's explore this ever-evolving world. I'll share traditional and modern options, as well as the pros and cons…
In the beginning, there was white foam board. Simple, effective and cheap. And then maybe you experimented with a few colored foam boards. Or maybe, for the truly adventurous, you ventured to Home Depot and DIY'd your own wooden backgrounds.
Evolving World of Food Photography Backgrounds…
But these days, the world of Food Photography Backgrounds has evolved to a full on business category! As bloggers, cookbook authors, food stylists and social media mavens use their recipe-creating, photo-snagging skills as primary or robust-hobby income, the demand for professional looking backgrounds has increased.
And as with all supply and demand situations, the market has eventually answered us! So put down that foam board and let's take a look at some sophisticated and professional options for your food photography background needs…
Food Photography Backgrounds List:
Here are a few of the ideas I'll discuss in more details below..
made-for-photography wood backgrounds – authentic, compact sized
in-home wood – tables, floors, benches, large-sized, already there!
printed photo boards – easy to clean, lightweight
weathered baking sheets – cheap, modern
marble – sleek, modern, heavy, expensive
DIY, color your own – cheap, fun!
fabrics – cheap, colorful, textured, lightweight
printed photo sheets – rollable, compact, creative colors and textures
foam boards – super cheap and disposable, basic
placemats – basic, easy to fine, less modern
crinkled parchment paper – modern, super cheap, textured
styrofoam – not eco-friendly, cheap, leftovers from packaging..
seasonal / novelty backgrounds – fun, variety, colorful
Now let's take a look at a few of these options in action…
Classic: real wood on real wood….
You cannot go wrong with real wood! Seriously. The go-to for any food photo scene. Cinnamon buns.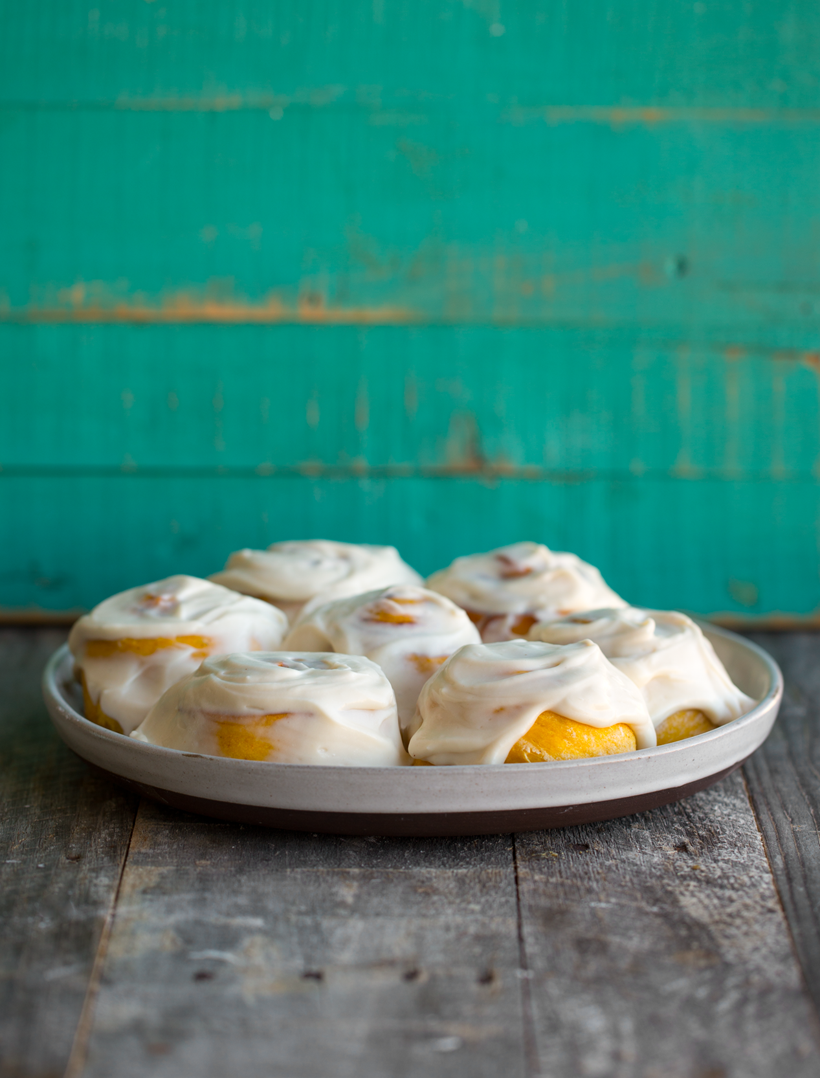 Classic Foam Board: white or color..
I still love a good foam board for clean white or a pop of very bright color. Like this yellow for my banana pudding. You can buy foam boards for under $5 at most drug stores or Target..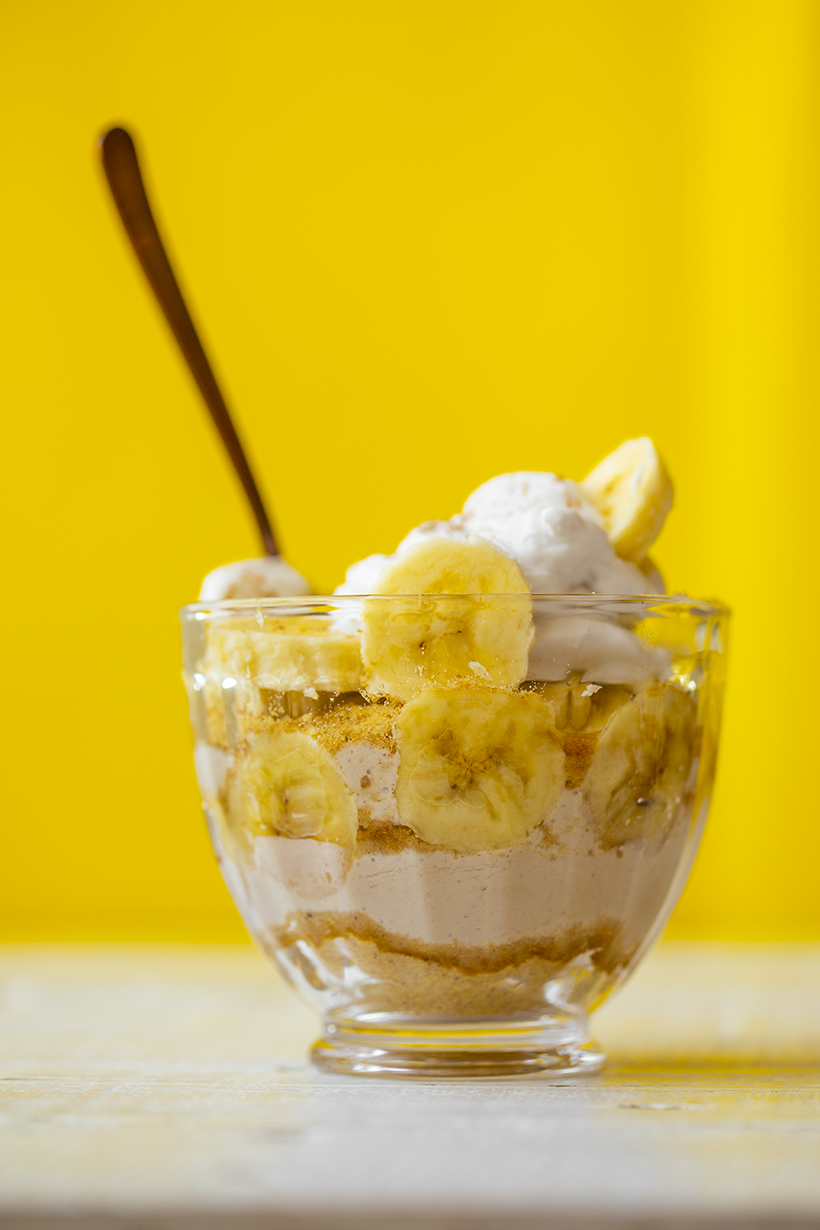 Printed photo boards…
Boards that replicate surfaces like wood, stone, cement and more. Easy to clean and super lightweight compared to wood! they come in a variety of colors and designs and sizes. Veggie chili..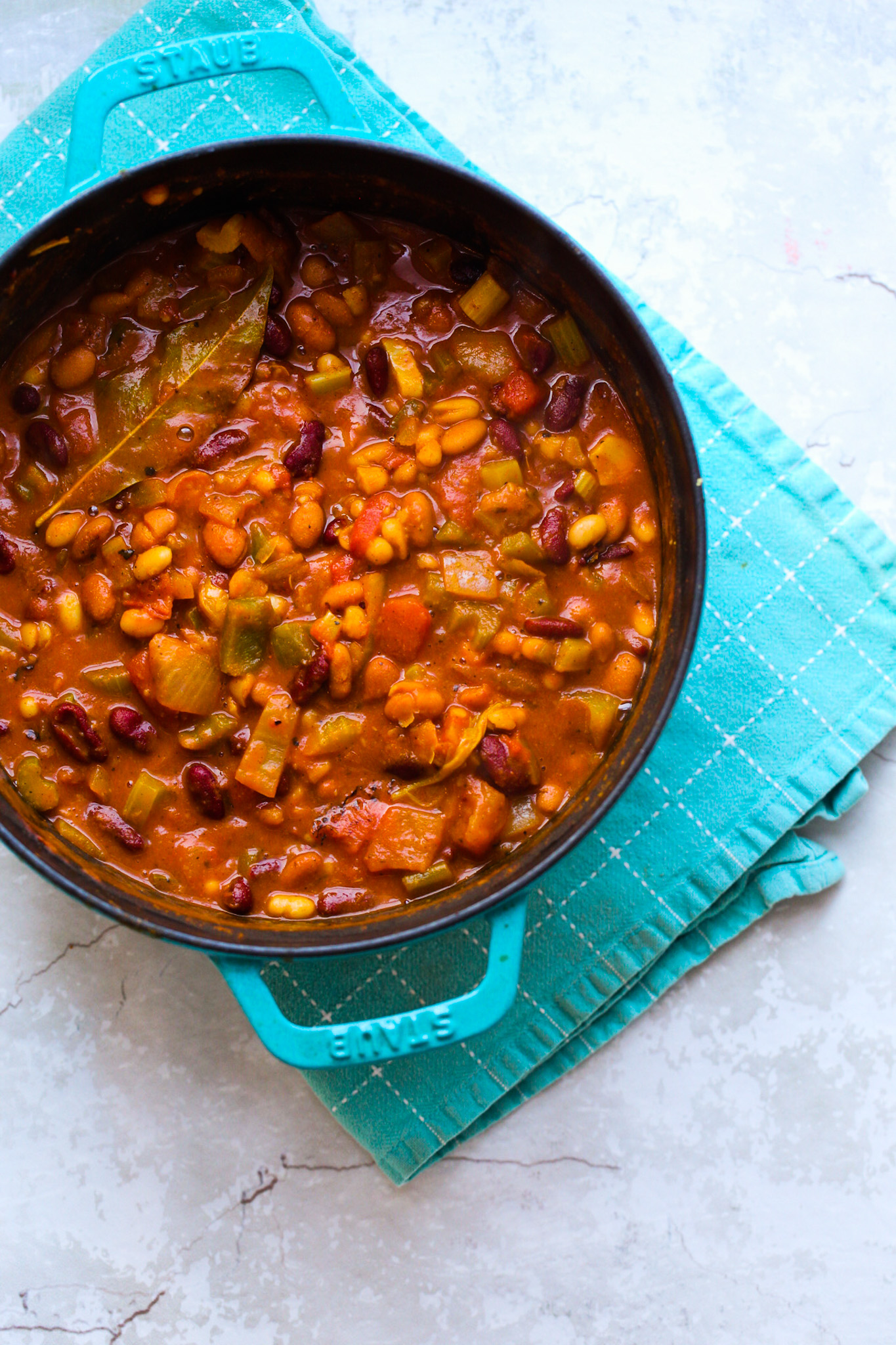 Weathered Baking Sheets,
…cheap and effective! Modern, rustic vibe.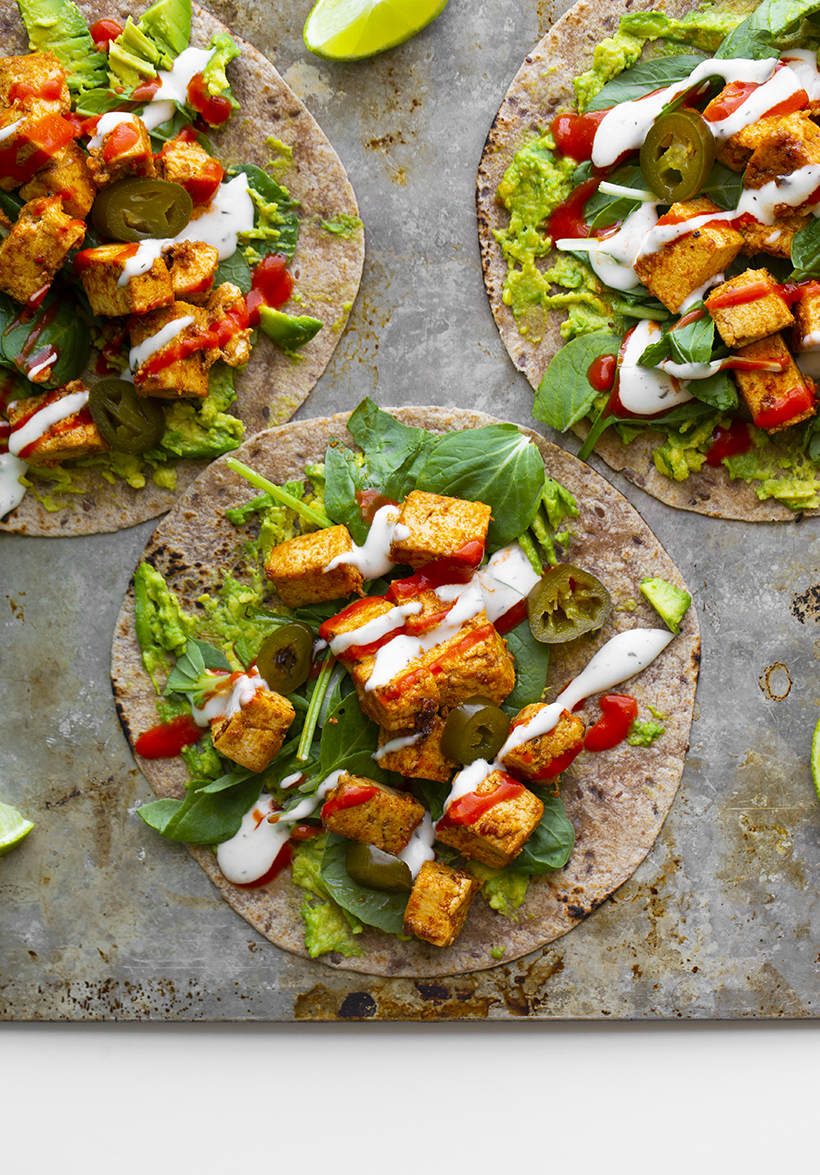 DIY: Color your own!
…I made this one in a few minutes using foam board and colored pencils..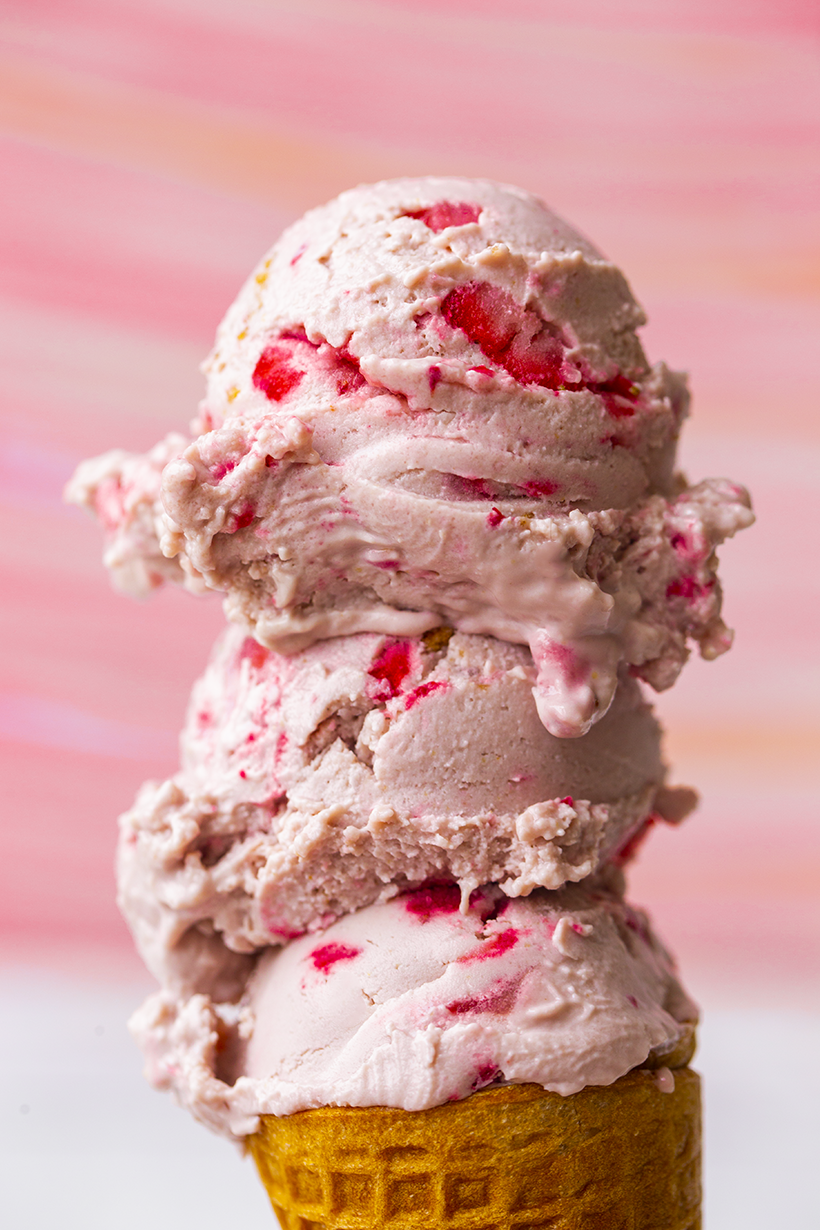 And now I want to go into a bit more detail with your options…
Printed Photo Backgrounds – Rollable..
Roll up your faux wood background! These are super convenient to store! And the technology is pretty good for authenticity. I buy my rolled backgrounds from Ink and Elm. My flapjacks and PB Cookies show off a few more colorful options…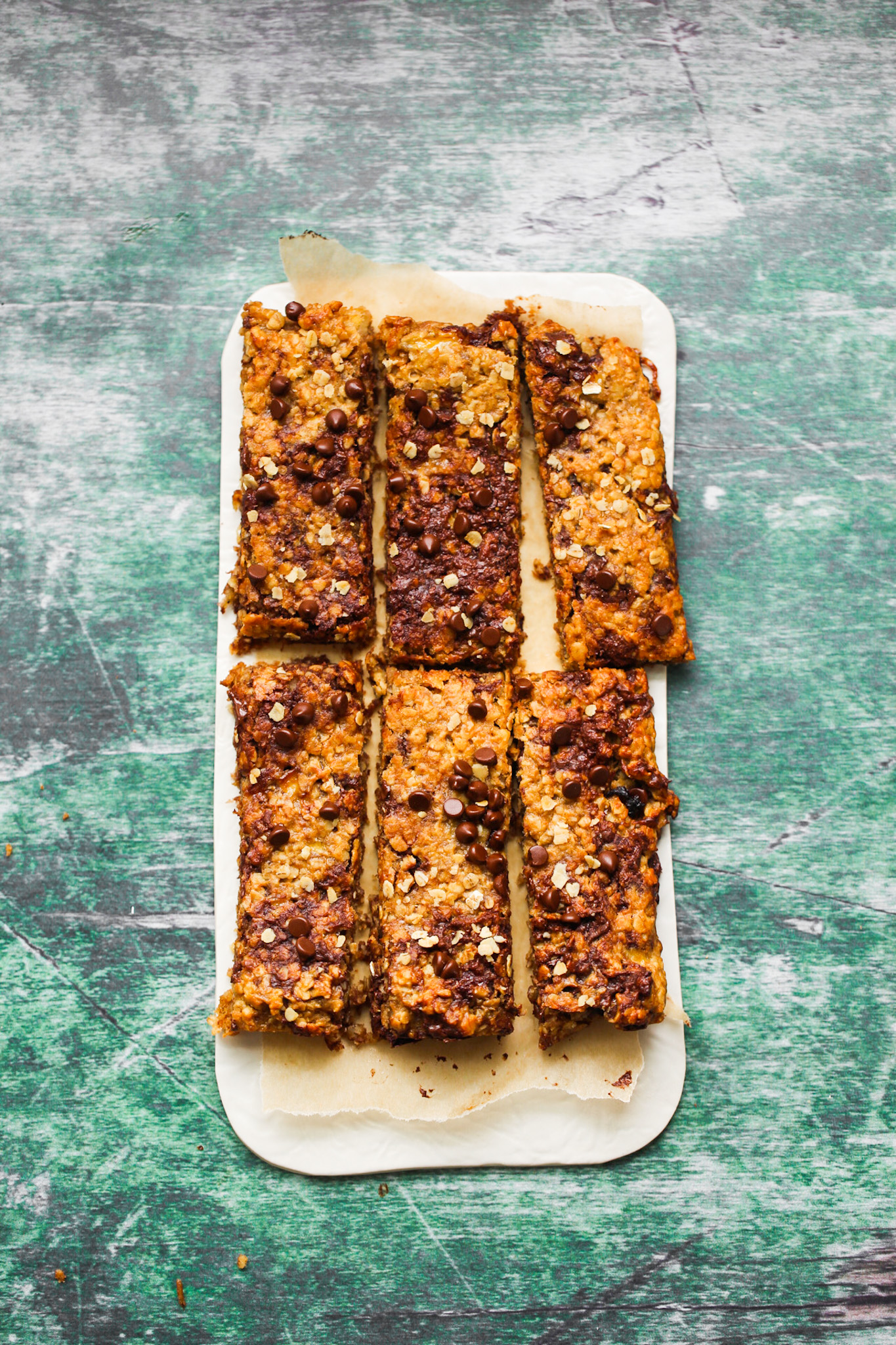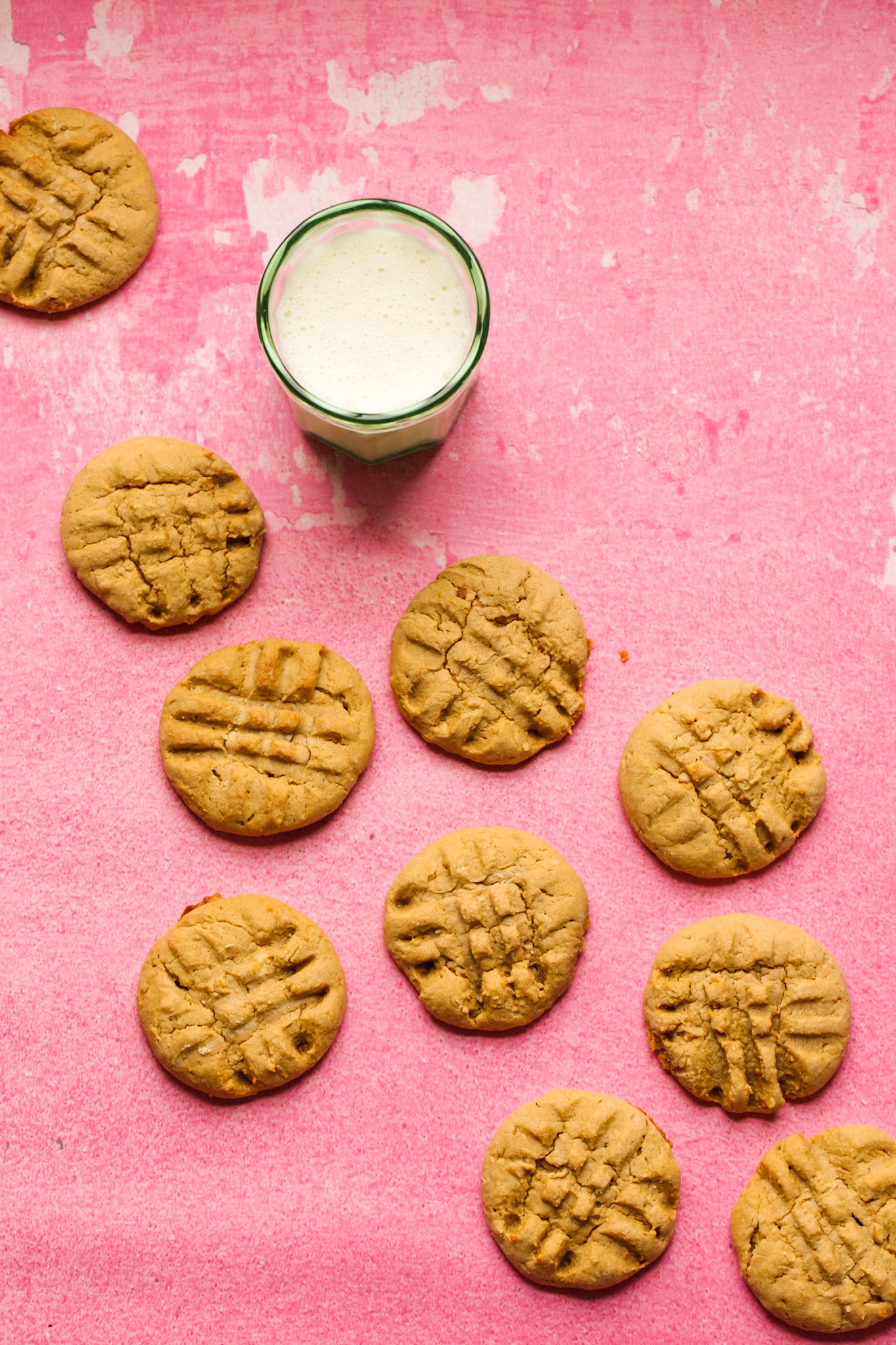 Layered: Marble on Printed Board
Layering is always a good idea for food photos! combine textures and you'll look like a pro. This vegan chick'n salad post used two layers.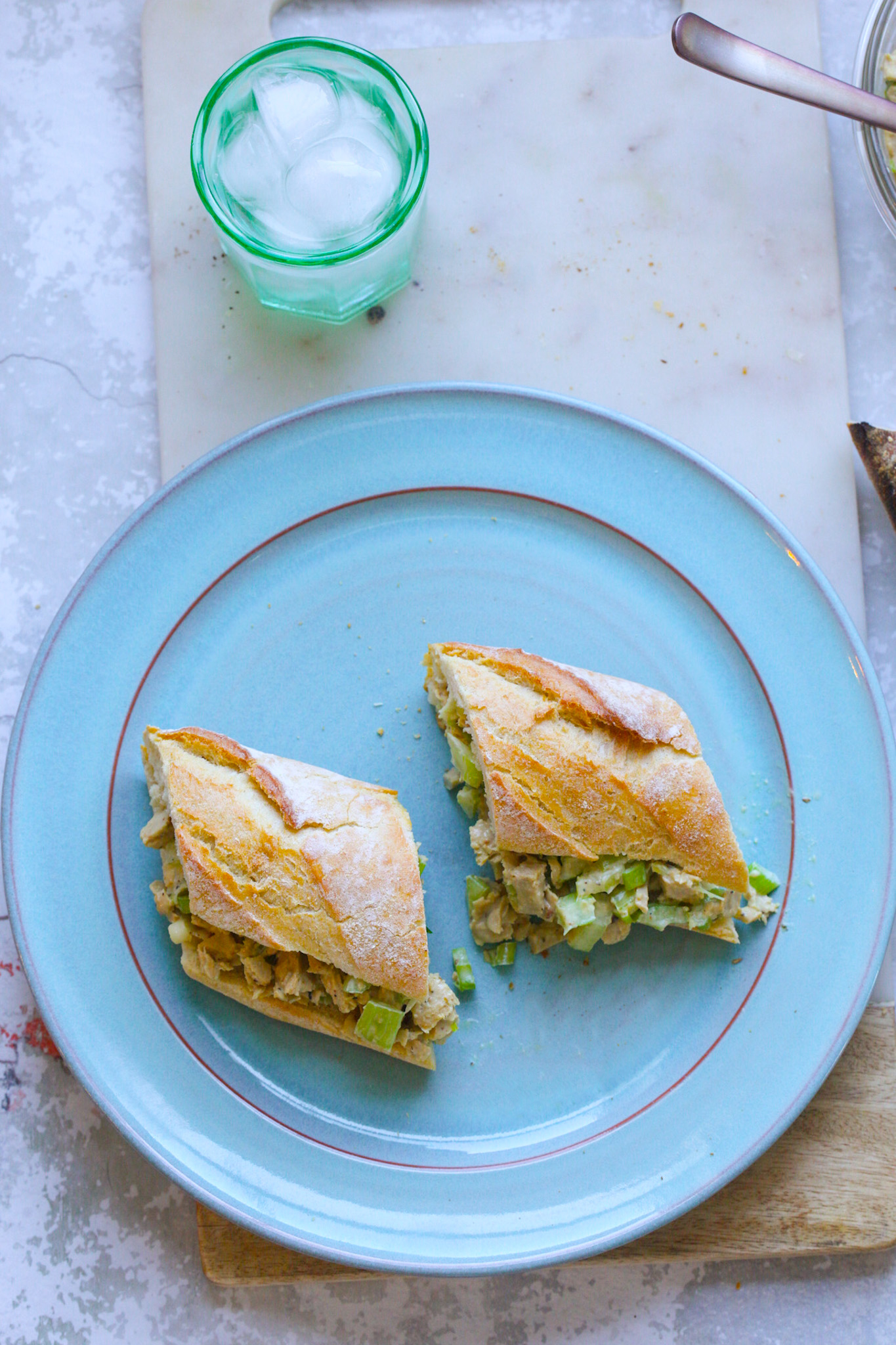 Fabrics Layered
Another great idea to add texture and layering: fabrics. Napkins do the trick. Red Curry Tofu post.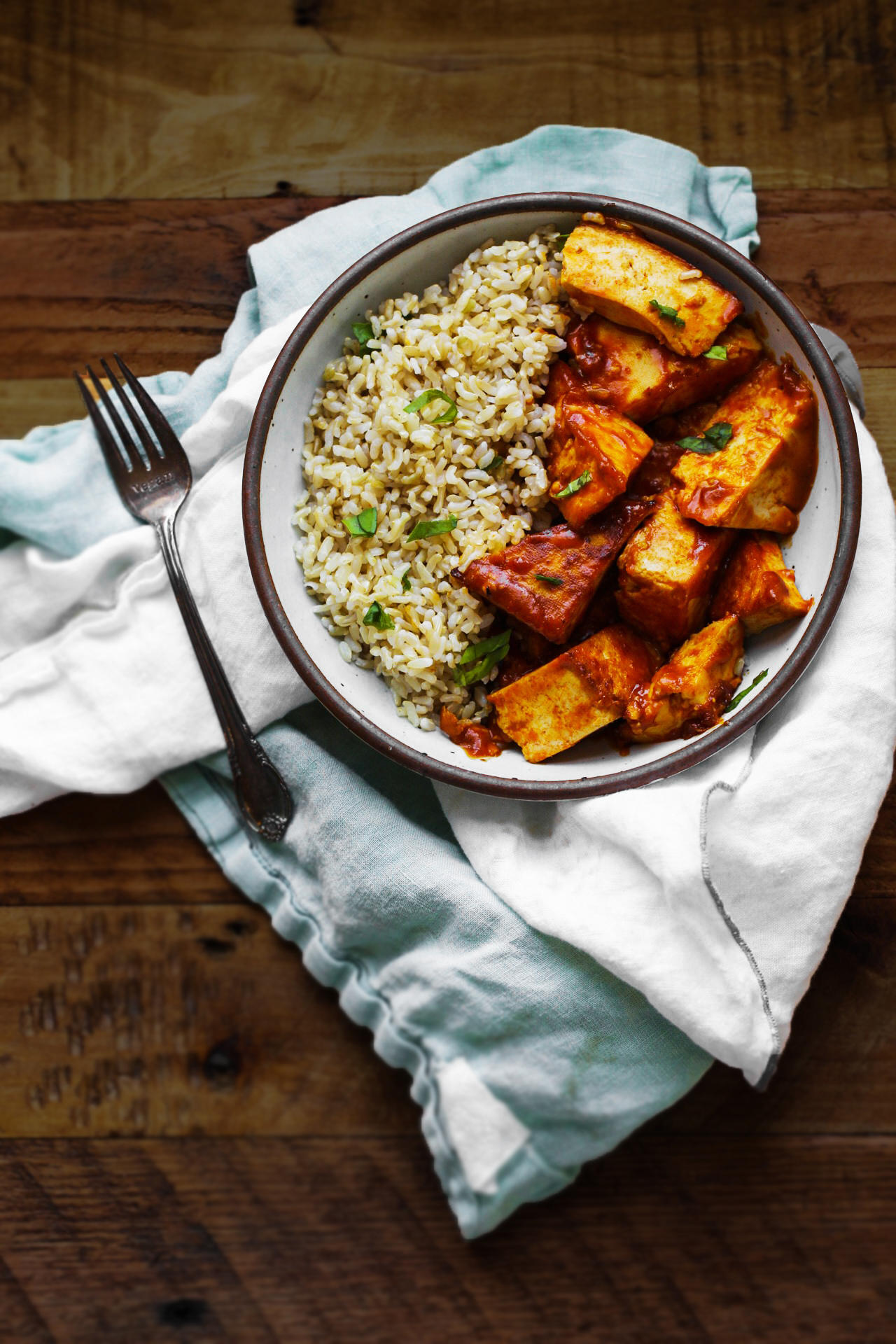 Now onto the details of photo backgrounds…
Check out this comparison of some of the pros and cons of the various backgrounds…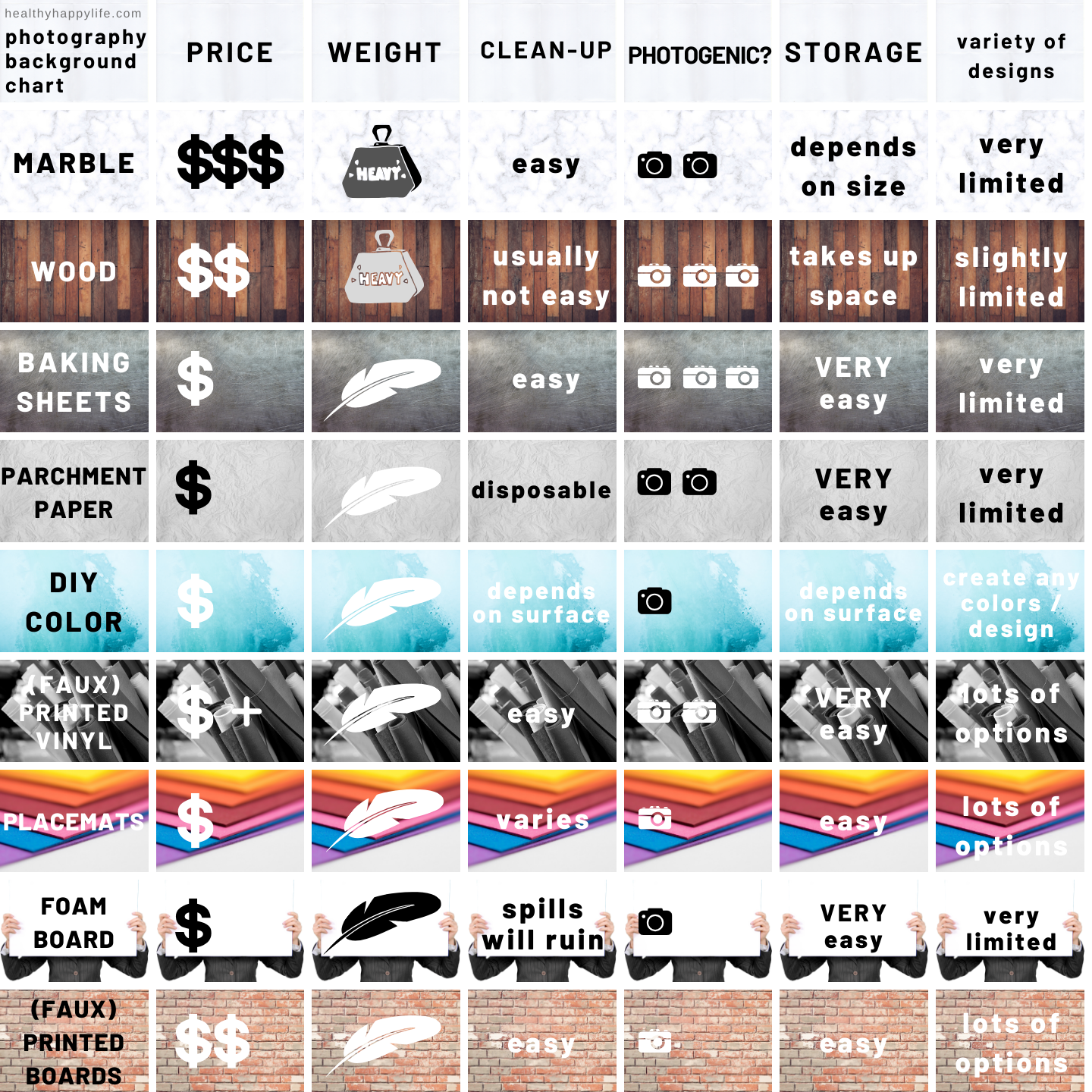 12 Food Photography Backgrounds
1 – Traditional Wood.
The classic option for stunning food photography: wood! Kitchen tables and benches make this also pretty obvious. But specialty wood boards now exist.

Wood is gorgeous, sturdy and easy to find. The more texture and varying colors, the better. Opt for pale pine, rich grays and even rustic oak colors.

In my personal opinion, orange-toned wood will too often blend in with the food – not good. You want the colors in your food to POP! And anything too shiny or smooth won't produce the texture that food photography loves. Go for matte, rustic wood – the knobbier and scratchier the better. I like grey tones. Reclaimed wood can often have really lovely cool hues

Your options with wood involve three main things:
Furniture already in your home. If you are lucky enough to have a food photography perfect table in a naturally lit area of your home – embrace it! Other in-home items may be stools, desks, side tables and more.
Wooden Boards. Anything from large cutting boards to random wooden boards you may find in your house. Get creative. You can even craft your own board using some wood and nails – if you are into that sort of thing.
Buy them! You can actually buy pre-made photography backgrounds made of beautiful wood. They are heavy, expensive and a pain to store – but they work beautifully. I have gone through about five or six of these and have loved them. However, they can get 'used up' since they don't offer a lot of variety. But a good neutral, versatile board should last you years and years.
Where to find them:
Found on Etsy… AS PaulJoy boards aren't cheap – but so sturdy and beautiful work! Etsy Shop: AS PAULJOY.
Example blogpost: Pumpkin Cinnamon Rolls and some of my Lentil Bolognese shots.
2 – Printed Photo Boards
I recently bought a few printed photo boards. I love that they are easy to clean, light, sturdy and versatile. but they are still expensive and don't offer the authentic texture of real wood – so it will limit your shooting capabilities just a bit. But overall, I am really happy with these. Bessie Bakes.

Example blogpost: Pretzel-Stuffed Peanut Butter Cups on a faux white crinkle board by Bessie Bakes.
3 – Rolled Printed Photo Sheets
My latest venture into photography backgrounds – printed sheets! You roll them up to store them. They are super light, like a heavy weight photo print or sheet of paper or vinyl and they are the least expensive option. that means you can buy more of them and increase the diversity in your photos! Love that. they come in all colors, textures and styles. They do have some shine to them, so overhead shots come out the best. Ink and Elm is who I have used.

Example blogpost: Grilled Cheese Italiano on an Ink and Elm rolled sheet.
4 – Old / Weathered Baking Sheets
One of my favorite "free" boards – old, ages, worn baking sheets. The flat, unrimmed sheets work best. As they age, they get tons of texture and neutral gray-blue color. Perfect for food photos. If your sheets turn too blue, you can always remove the blue hues when photo editing to get a gorgeous gray color. Tip: If you wash your baking sheets in the dishwasher, they will develop a dark color that you may or may not love. These work great – flat baking sheets.

Example blogpost: Tofu Tacos – on a weathered baking sheet.
5 – Fabric – Napkins, Tablecloths..
Not my fave option, but fabric works really well in either layering with shoots or as the primary background. When I first started out buying up various colors or placemats and napkins was my go-to way to infused color and texture into my shoots. I advise using fabric as a layering accent, rather than the primary background.

Example blogpost: Layering with napkins on wood – Banana Pancakes.
6 – Foam Boards – aka Foam Core
This is the classic cheap "perfectly white background." You can buy them at most drug stores – in the arts and craft / office supply section and they are super cheap. They get dirty easily and are not terribly sturdy. But they reflect clean light very well and can provide a clean white background when needed.

Example blogposts: Colored foam board: Banana Pudding – white foam board: Cherry Pudding Parfaits.
7 – Marble
Marble – usually gray and white swirled – makes for a stylistic look. It works really well with color since it is neutral and usually isn't too glossy to add shine. Shine is a 'no no' for food photography backgrounds. You want matte! Marble is heavy and not terribly practical unless you have a marble kitchen counter in a well-lit location. Tip! Your marble doesn't have to be real to work. There are plenty of faux marble products out there that could work well. I have even seen faux marble placemats.

Example blogpost: Strawberry Citrus Smoothie
8 – Placemats
Various placemats can offer color and texture. They can even add faux wood looks and more. Placemats can be tricky, but if you find the right ones, they can offer a cheap and lightweight backdrop. Browse colors on Amazon.

Example blogpost: Mushroom Philly Cheese (gingham placemat shots)
9 – Crinkled Parchment – White
One of my favorite super easy and cheap texture to make a backdrop – white parchment paper. I always crinkle it up into a ball and then unfold it to get some nice texture. White Parchment Paper.

Example blogposts: TTLA + Mushroom Quesodillas
10 – Styrofoam
I would never encourage buying styrofoam, but sometimes it ends up in packaging and while you have it in your home, it definitely works well as a lightweight, matte background or reflecting device.

I don't have any examples of backdrops, but I have used as a reflector..
11 – DIY, Color Your Own!
Take those white foam boards – or your own canvas or large sheets of heavy-weight paper and color your own backgrounds! This of course creates a super unique look and is a pretty cheap option.

Example blogpost: Strawberry Ice Cream
12 – Novelty Napkins + Seasonal Items
When it comes to seasonal props and food styling, novelty goodies can go a long way. And even holiday-themed napkins – yes the paper kind – can provide a bit of festive flair for your food styling layout.

Example blogpost: Pumpkin ghost Donut holes with paper Halloween napkins
So that's it! I hope this look at Food Photography Backgrounds gave you a few new ideas to play with in your creative space. What did I miss?? I'd love to hear what background you love for your work!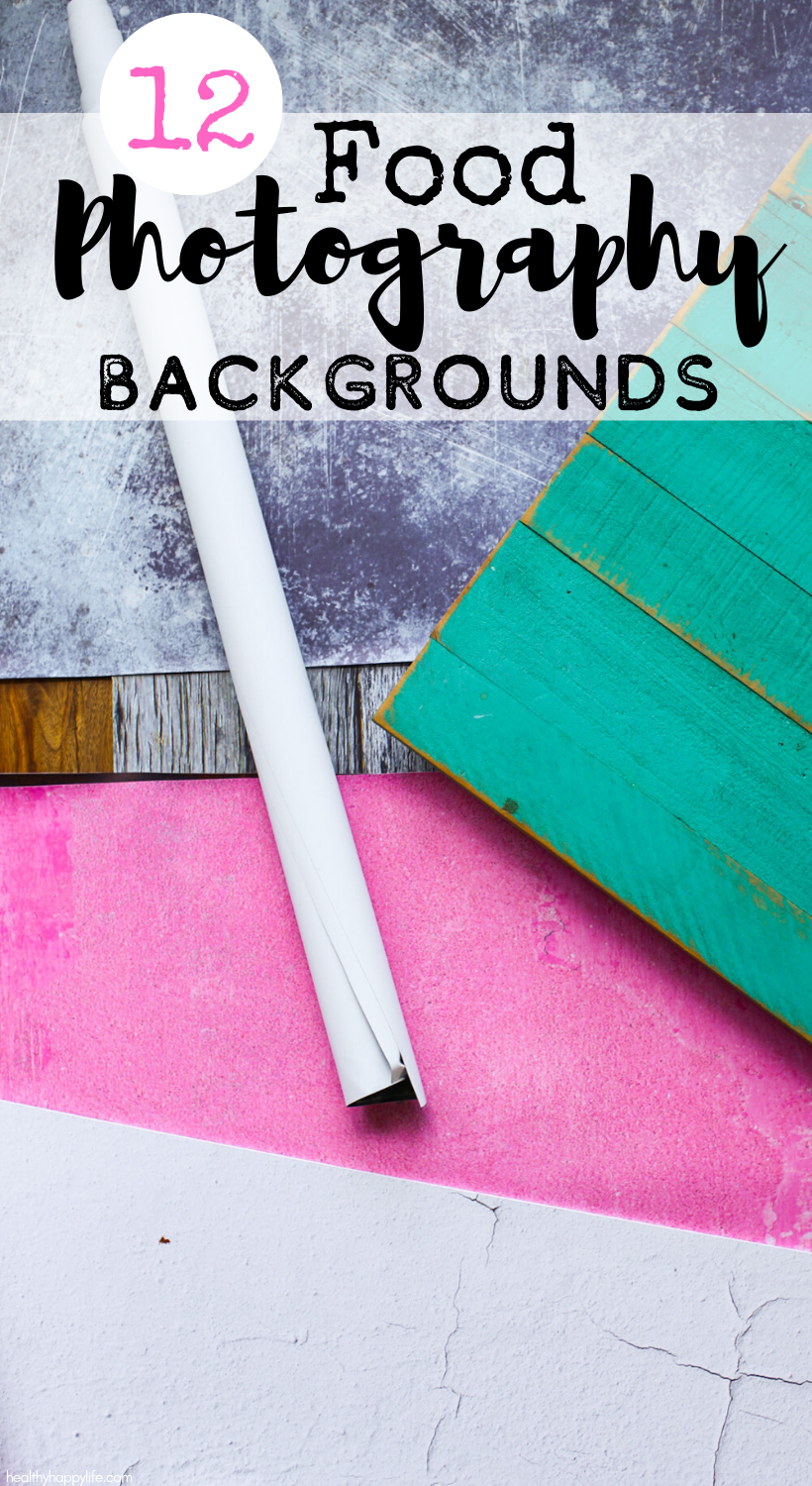 disclosure: this post contains affiliate links