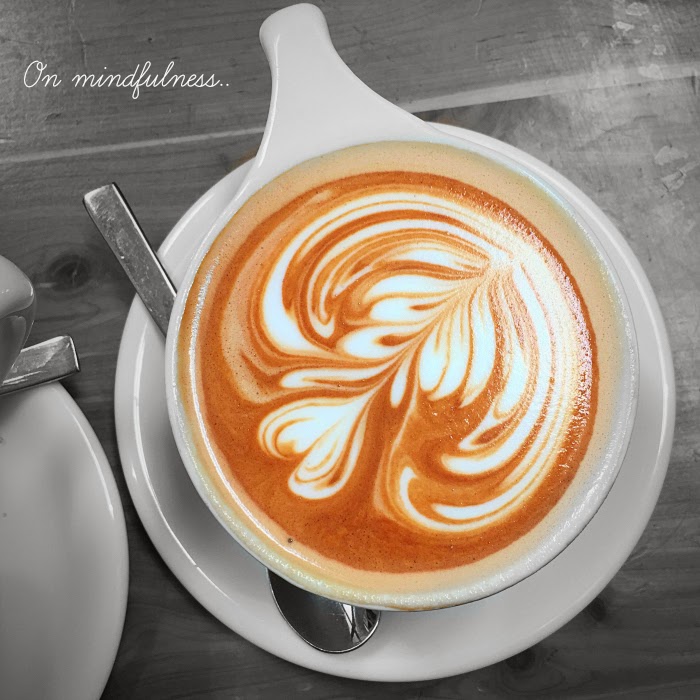 Today, while walking along Abbott Kinney in Venice, my phone died. You know the feeling, yes? Alone and chargerless, that tiny 1% battery icon had been staring me down for about twenty minutes and I knew the end was near. But as my phone clicked off, those white sideways dashes on my iPhone spinning and waving me a goodbye, something else clicked on in my brain. It was awesome…
Sleeping Phone. Awake Senses. I notice that when my phone is really and truly dead, or let's call it sleeping, taking a techie nap, my brain functions a bit differently. In a gloriously refreshing fashion.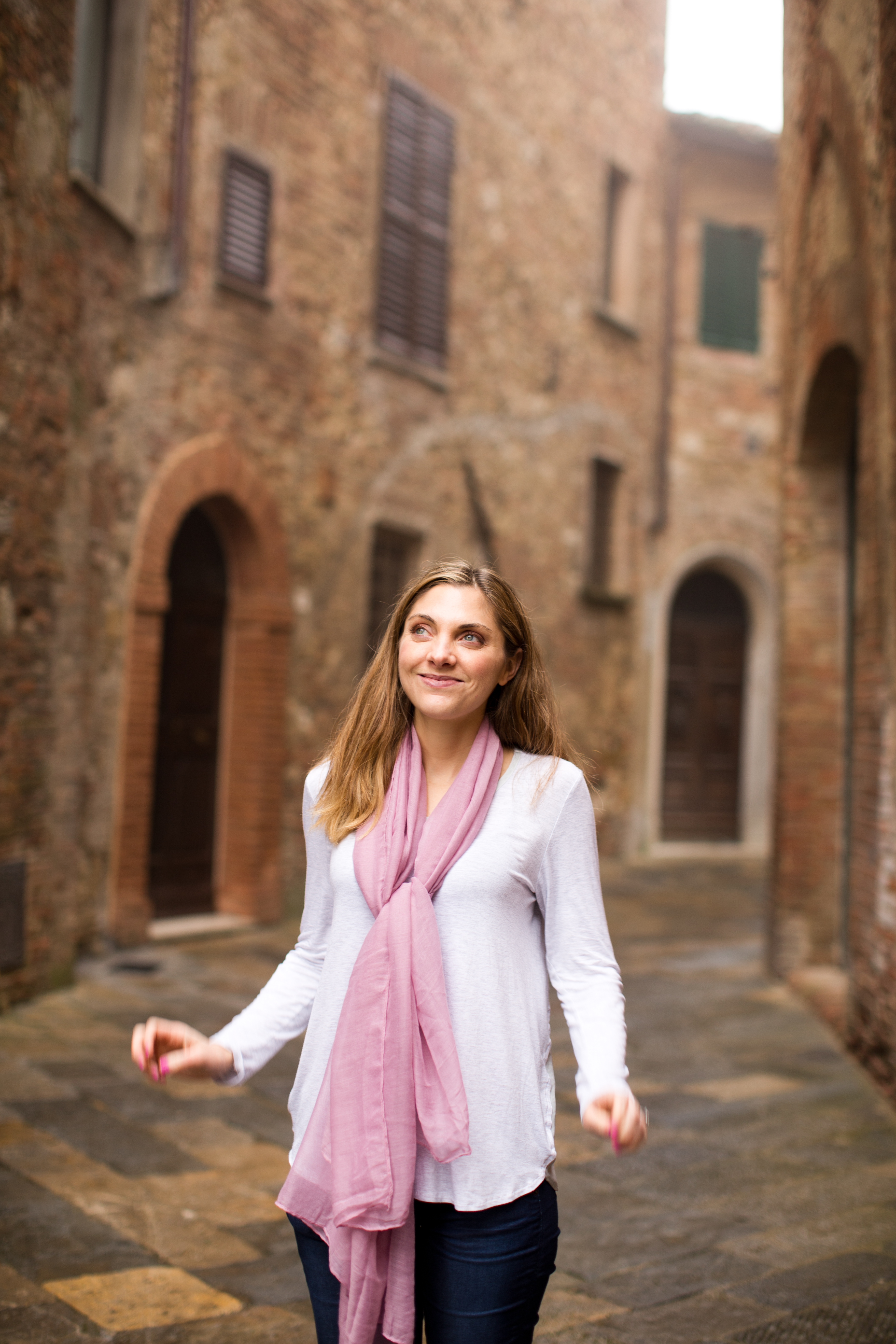 For example. Today I was out and about, in Venice, strolling along Abbott Kinney, early to meet up with a friend. I popped into Tom's Roasting Company and ordered a small soy chai to go. And instead of pulling out my phone as I waited for my drink, since it was sleeping, I smiled and made eye contact with faces whizzing past me in the crowded coffee shop.
The sitting area out back at Tom's was packed with coffee drinkers with their laptops pulled out, eyes glazed over staring at those wide, glossy screens. I was having a bit of tech-envy. Those lost looks on their faces, in internet dreamland. But tech-less me. I just stood there, and took it all in. The scene.
The two guys up front, huddled over the bar, perched on wooden bar stools, laughing and sipping coffee out of sturdy to-stay mugs. The girl with a fluffy scarf, waiting in line, chatting with the cashier about what she should order, tea or coffee. The way the barista oh so elegantly poured the creamy caramel colored lattes tall and slowly. And the way the steam wafted from the freshly poured paper cups like a breathy beach fog of coffee bean bliss.
My drink was up and I held my cup with both hands as I took my first sip. Spicy and warm, creamy, frothy, perfect.
Without a seat to be found in Tom's, I popped out onto the street and strolled, just absorbing the air, the sounds, the sky, the people. Sipping my chai with care. A brisk late afternoon wind tangled my hair and I watched how the grey, moody clouds swirled overhead, a storm about to break. Vibrant pink and blue colors on a building, cool etched black drawings on another. The incredibly vivid and diverse textures of each gust of wind – soft and milky – cold and brisk. Subtle aromas wafting from the restaurants.
I wandered into stores, paused on street corners – head up and alert, listened to bits and pieces of conversations on the sidewalks.
Phone free, my senses whipped into shape, they came alive.
And no, this isn't the first time I have been phoneless and intrigued by the freedom from that. But it is the first time I am choosing to write about it!
And yes, this "alertness" or "mindfulness" thing can happen with my phone ON. But something about that phone being off, clicks everything into clear, sensory shape, instantly.
I finished my stroll just in time to find my friend. I somehow made it there without even a clock to glance at. Our brains are pretty cool technology!
–
Is this post overly dramatic? Slightly silly? No way. I know I am not alone. Seriously, just reading this, where is your phone? In your hand, by your side, under your pillow? You know who you are. Just a few years ago, I used to think people who "slept with their Blackberries" were an odd bunch – a crazy workaholic type who really needed a long vacation, yoga class, green smoothie and a bit of a wake up call on life. I mean, geez. Such phone addicts! Ha.
…But now I sleep with my iPhone on my nightstand, so that isn't much different, is it?
And I look around on street corners and everyone is under the spell of those glossy bright screens.
My challenge to you: once or twice this week let your phone die. Let it. Not at the end of the day, but at the beginning, or simply "forget" to bring it with you for one day. Just let the darn thing die, without a charger to help it.
See how different you feel. What senses come alive. What personality traits of yours awaken, what details do you notice in the scenes that paint your view.
What do you see when the noisy and endlessly fascinating world on your phone, in the palm of your hand, goes to sleep for a while. That noisy world on that glossy bright "retina display" is glorious, but so it the world right in front of you.
Silly thing is, as I am writing this post, I keep thinking, "Shoot! It would be so nice to have a photo from today, of the sky and the street I walked down." … but I guess that would defeat my point entirely, I think. I guess, or I hope, my words brought you a vivid enough picture, sans technology, of the scene.
Maybe not even all the megapixels in the world can compare with the photographs we can take with our minds, if we just pause and take it all in.
And be mindful.
The top photo was taken after my friend allowed me to use her portable charger .. and of course the first thing I did when my phone was charged up was snap a photo of our drinks. Of course.
The other post photos were taken on random strolls around town … with my cell phone. So yes, some beautiful things do come from phone use! It is a constant balance between beauty and technology bliss vs. overuse and addiction.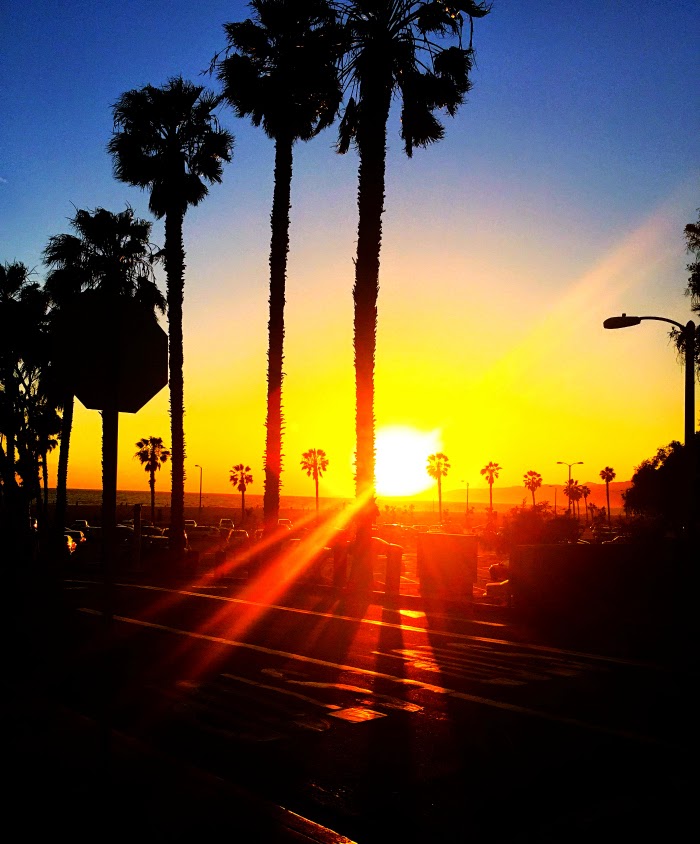 I want to know! Do you have a serious relationship with your phone? Do you ever give it a breather and notice a difference? What are your tips to balance your wellness life with your technology life?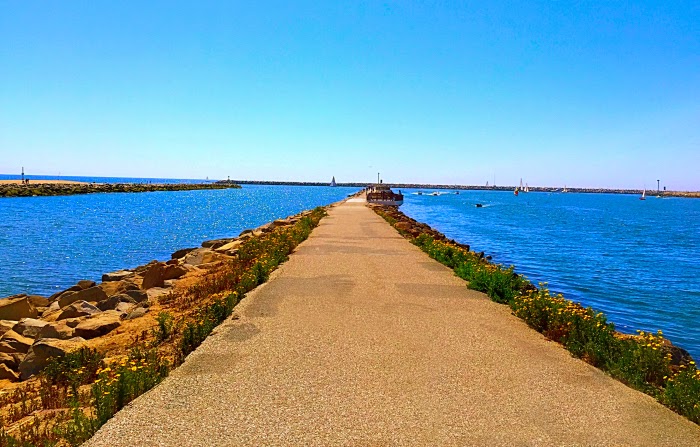 ps. Thank you Heidi for the portable charger so I could snap the lovely Intelligentsia Coffee Photo at top 🙂


updated 5/2017