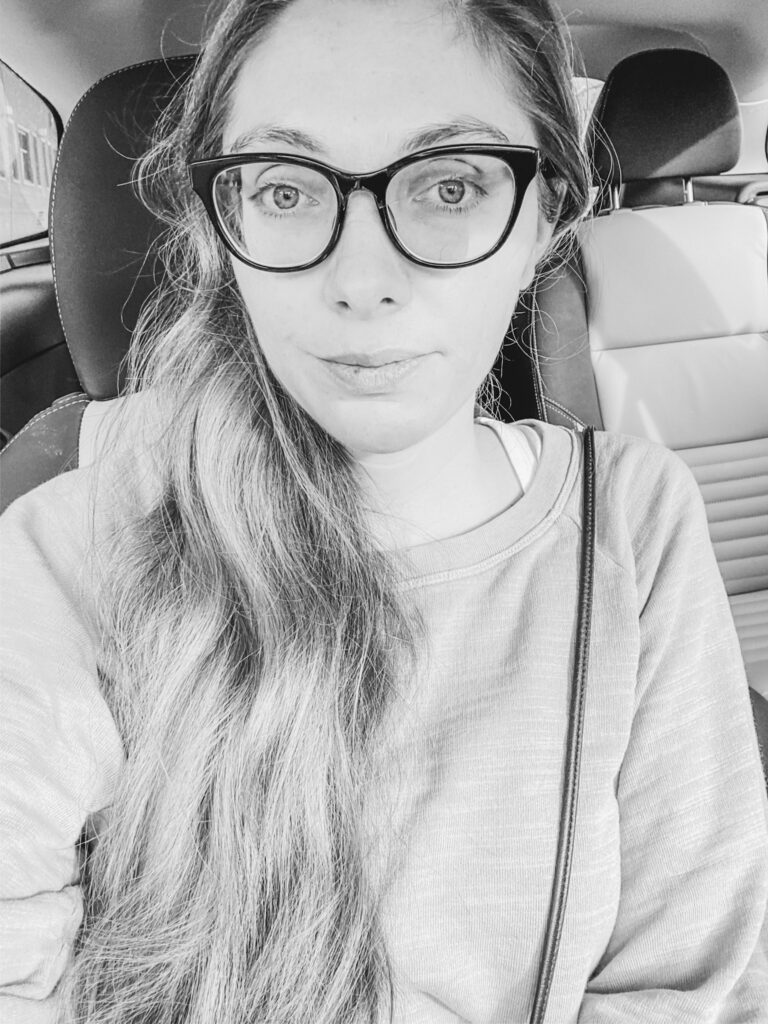 A new normal. A little COVID-19 diary for you today…
Current View
Right now, it's Monday night. I'm in bed early. Lights off, just the glow of my laptop and sunset-pink salt lamp on my nightstand. Sochi was curled up by my feet, but has since abandoned me for his dinner. The cats are effortlessly clueless and happy right now, which definitely helps the energy of things around here.
Unfortunately, us humans, with our phones and LIVE everything and responsibilities to survive .. are much more painfully aware of things.
Today, specifically, felt like a lot. I was up at 5am waiting on our Amazon Fresh grocery delivery. A 5-7am time slot in my pre-quarantine life would have been a no-go, but these days I'm thrilled to snag absolutely anything. Want to deliver me some flour and toilet paper at 3am? I'll set the alarm!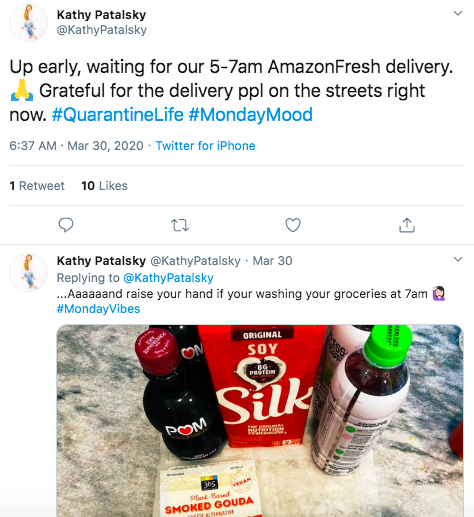 New Normal. Morning Things
My alarm beeps at 5am. But I was already laying in bed, wide awake. I scroll social media while monitoring my driver on my AmazonFresh account. Two hours later, I buzz the driver into our building. A few minutes later, the familiar clomps to our doorstep, then the sound of rustling bags being plopped outside. The cats jump to the windows and investigate. "Just more groceries, guys." I tell them.
My husband brings the grocery bags inside, carefully handling them as if they are coated in lethal poison. As usual now, we set up two sides of the kitchen counter. The clean side and the 'corona' side, aka mysteriously, possibly unclean. Everything that comes into the kitchen starts on the corona side and gets some sort of wipe down, rinse or removing of the outer packaging.
This wasn't the case even a few weeks ago. But hey, everyone is doing it now. (Positive or pointless..)
7am.
The sun barely peeking into the hazy sky, we do our habitual grocery-washing routine. In my old life, I'm used to giving my produce a good cleansing — I love my fruit and veggie wash — but washing containers of soy milk, bags of chips, jars of pickles, bags of rolled oats, jars of peanut butter and bottles of pomegranate juice is a whole other level of 'clean.' Or crazy. I'm not totally sure yet.
'Better safe than sorry' is the general consensus to all our seemingly 'extreme' preventative measures going on. Also included in that: hand sanitizer in every room and hands being bone dry from washing them all day long.
It takes us about a half hour to wash and dry and put away the mish-mash of groceries — I always seem to forget what I threw in my cart at the last minute, just trying to snag a time slot. Somehow, we have five cartons of soy milk, about five jars of pickles in our fridge, and an overflow of Beanfield's chips right now. Better safe than sorry, right?
8am
After the groceries, I feed the cats, take a steamy shower – complete with calming essential oils per usual right now – make some rooibos tea and change into some "daytime PJs."
I sit down at my computer, chug my tea, grimace at the bright screen. But lethargic and barely able to keep my eyes open, I make the decision to go back in bed.
I pull the fluffy covers over my body and scroll on my phone a few more times, until my heavy eyelids force my head to the pillow.
9am
I actually slept for a few more hours which I'm sure was greatly appreciated by the little human hanging out inside my belly.
11am.
Second waking up. I linger in bed for an hour or so, groggy, emotionally exhausted. Yawn. I reach for my phone, pull on my glasses, make sure Sochi is still sleeping at my feet – he is.
I pull up the PrimeNow App on my phone, remembering that in a few hours, we have another small grocery delivery on today's schedule. Wash, rinse and repeat.
Later.
Later that day, I made a late breakfast. Big foamy decaf latte. Big lunch. Tiny dinner. I posted a recipe, did a few website things and emailed my OB doctor about a question I had. Per usual, I didn't get outside. I know a walk would give me a huge boost, but the sidewalks are empty, everyone is staying in for everyone else. And that's a very good thing, I think.
Tuesday.
That was Monday. Today, Tuesday, there are no deliveries – thank goodness – and I'm still in bed at 9am, getting quite used to my stay-in-bed-and-laptop-writing routine. I'm listening to the Cuomo, Governor of NY, on my phone as I type away. Watching constant LIVE reports reminds me so much of 9/11.
Sochi's curled up at my feet, peacefully purring, so with that, I feel ok, even good, in this fluffy quarantine cocoon.
Tomorrow.
I think the hardest part to this COVID-19 new normal reality is the day-by-day of it all. The uncertainty is overwhelming.
Sometimes I think this could all be over in a few weeks, a month maybe. Other times, I listen to the scariest reports and predictions and think the peak is still coming. And that this could actually be our new normal for months. That thought is too much for me right now.
I read in The Atlantic, that the next generation could be called 'Generation C' – post COVID-19 kids born in a whole new world.
I guess we'll just have to wait and see.
Like everything else right now.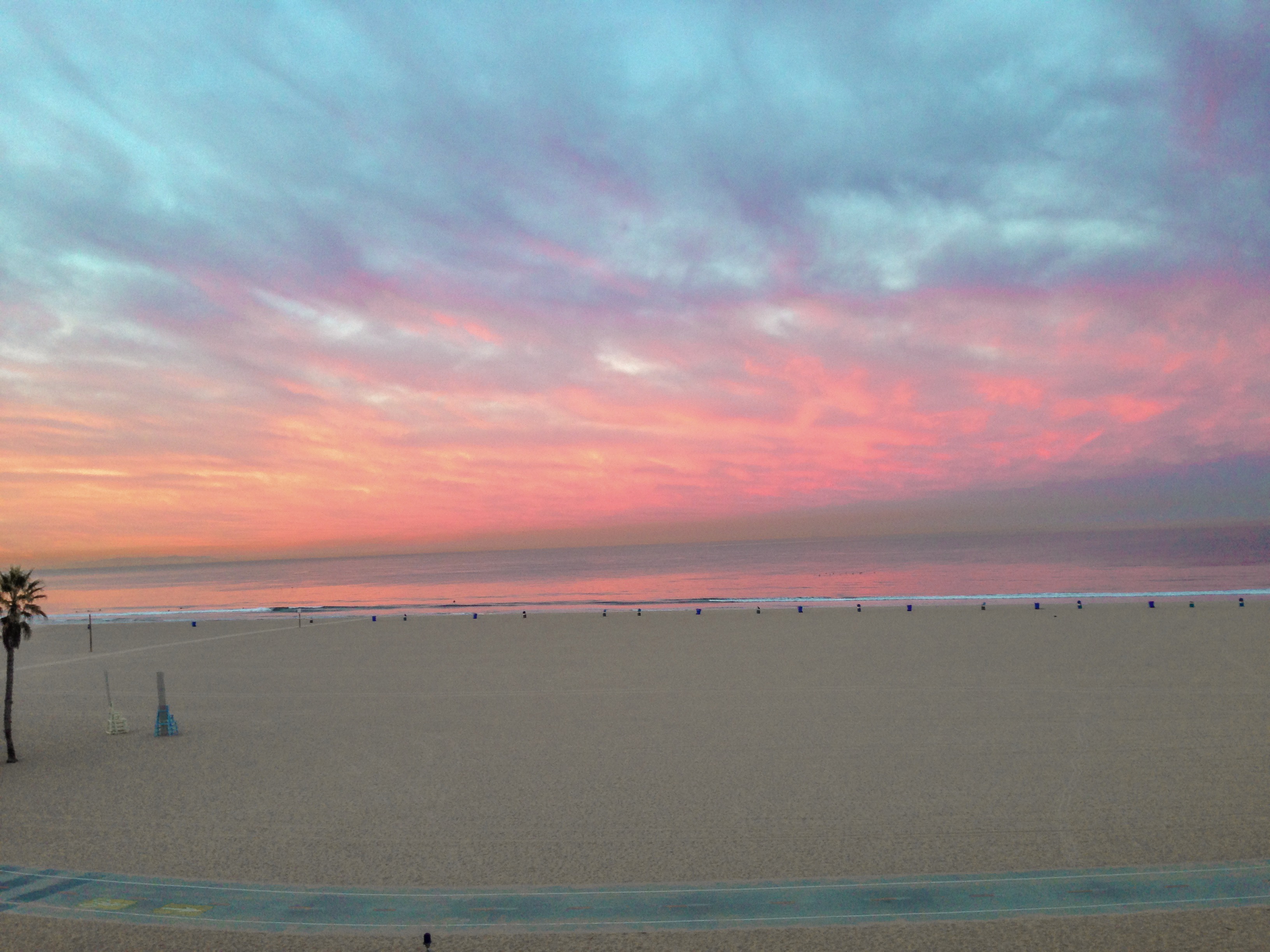 Feel Your Feelings
I think the best thing I've read in regards to coping and stress and managing feelings is this article on grief. One part of the article describes how feeling your feelings in full, naming them instead of judging them, is important. I've been trying to practice this daily with all the mixed emotions.
Gratitude for being pregnant from my FET/IVF before so many infertility patients were shut out of clinics – for unknown time periods.
Grief for having this be my pregnancy environment. For extra stressful (or cancelled altogether) prenatal appointments. Grief over no baby-moon and maybe not even a normal baby shower.
Sadness for missing out on little things like hugging friends in person, rather than via a GIF or emoji.
Happiness when I interact with friends online – finding funny things that make us smile and LOL – seeing the humorous side of our reality.
Grief for feeling like happy pregnancy updates + posts are somehow too trivial to share with the world right now.
Gratitude for my oblivious kitties.
Frustration for not being able to get fresh air and exercise and sunshine.
Sadness for literally every scary photo or headline in the news. Seeing people suffer in ways that resemble an absolute horror film.
Resentment for my fatigue from all the extra things we have to do and think about right now – in addition to trying to grow a human.
Gratitude for modern technology, doctors, delivery ppl, nurses, janitors, workers out there on the front lines — and the luxury of being able to stay home during this.
…I'm trying to validate all those feelings.
Even the sad, grieving ones that, when I'm not paying attention, I tend to judge and label as selfish or ungrateful or small or trivial.
But just like my gratitude — daily sadness and grief is so real right now — and it doesn't mean I'm not grateful, just human.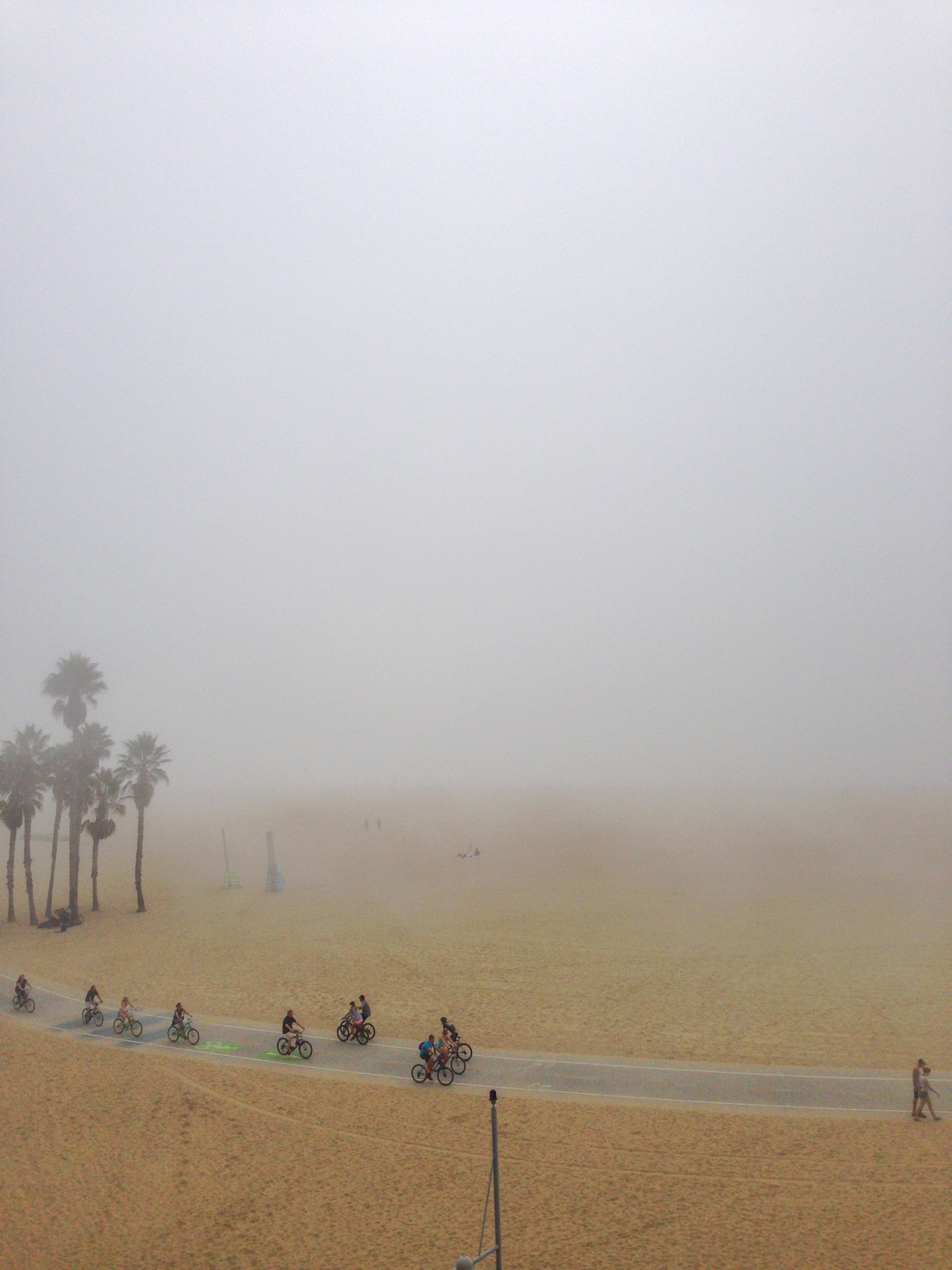 Onward, Friends.
I hope you are finding some tiny comforts, joys and deep renewals in your own new normal, whatever it looks like.
And I hope that with the quiet time we have been given, we come out of this with a positively shifted perspective. An appreciation for how impactful 'everyday things' actually are in our lives. Things like hugs and eye contact, laughter and movies, fresh air and sunlight, travel and lazy walks.
The grandeur and fragility of literally everything.
Or maybe, just find the humor in all of this madness, chaos, tragedy, I guess…
Like one meme I saw said, "I can't wait to go back to taking everything for granted."