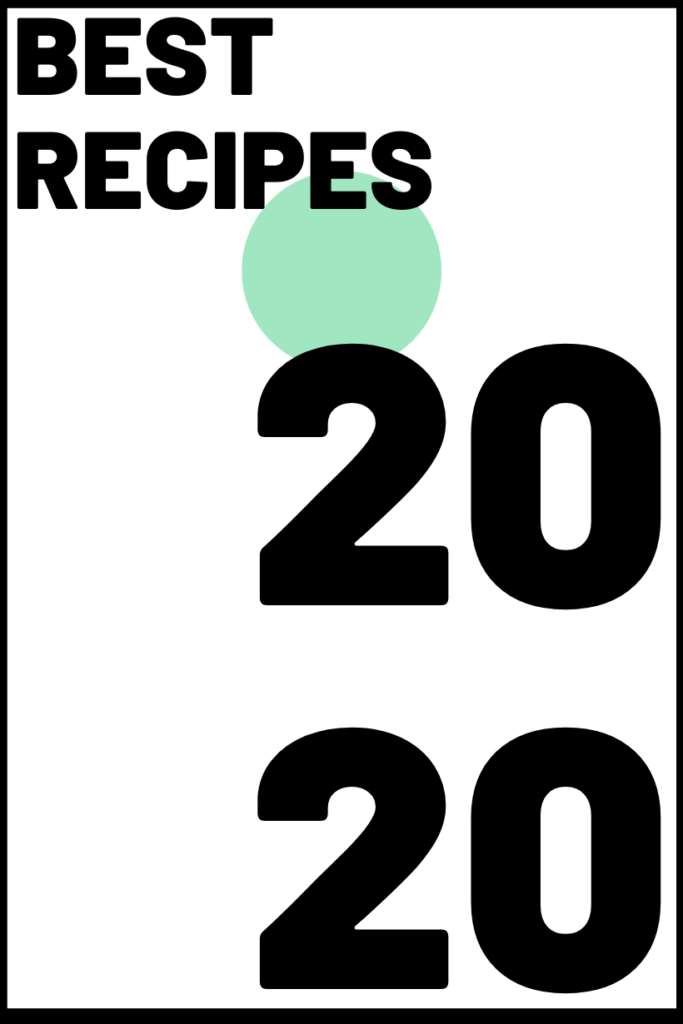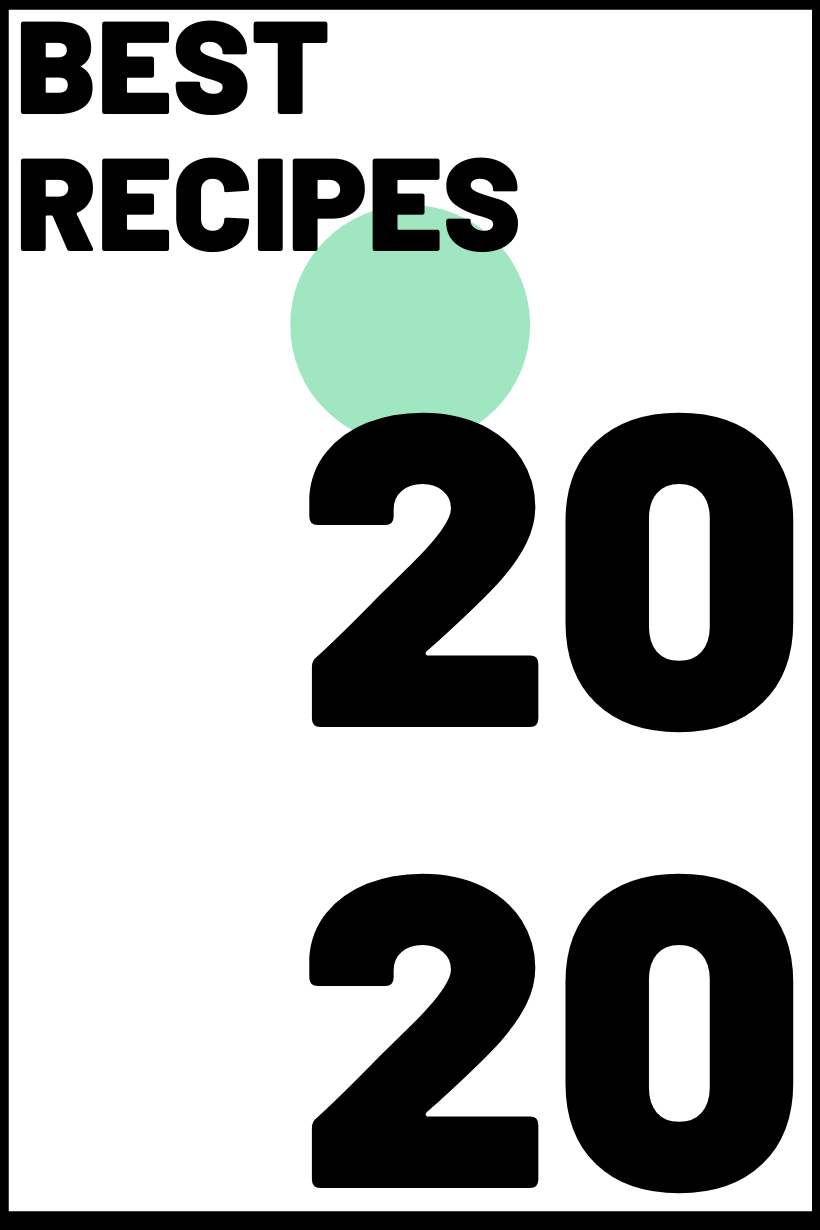 Today I am sharing my Best Recipes of 2020! These posts to re-cap the year are some of my favorites here on the blog. Last year's 2019 is here. And today I weave through 2020. It was (for my blog) an excellent year in recipes!
Check out this list of vegan recipes.
2020.
There is so much to say about this crazy year. I feel so conflicted about watching this year exit. Even though so many tragic and profoundly awful things happened in 2020, for me personally, the good stuff took center stage. So I have to feel somewhat (oddly) grateful for 2020.
With Rosalie coming into our lives, it was pretty hard to feel sad or mad at this year.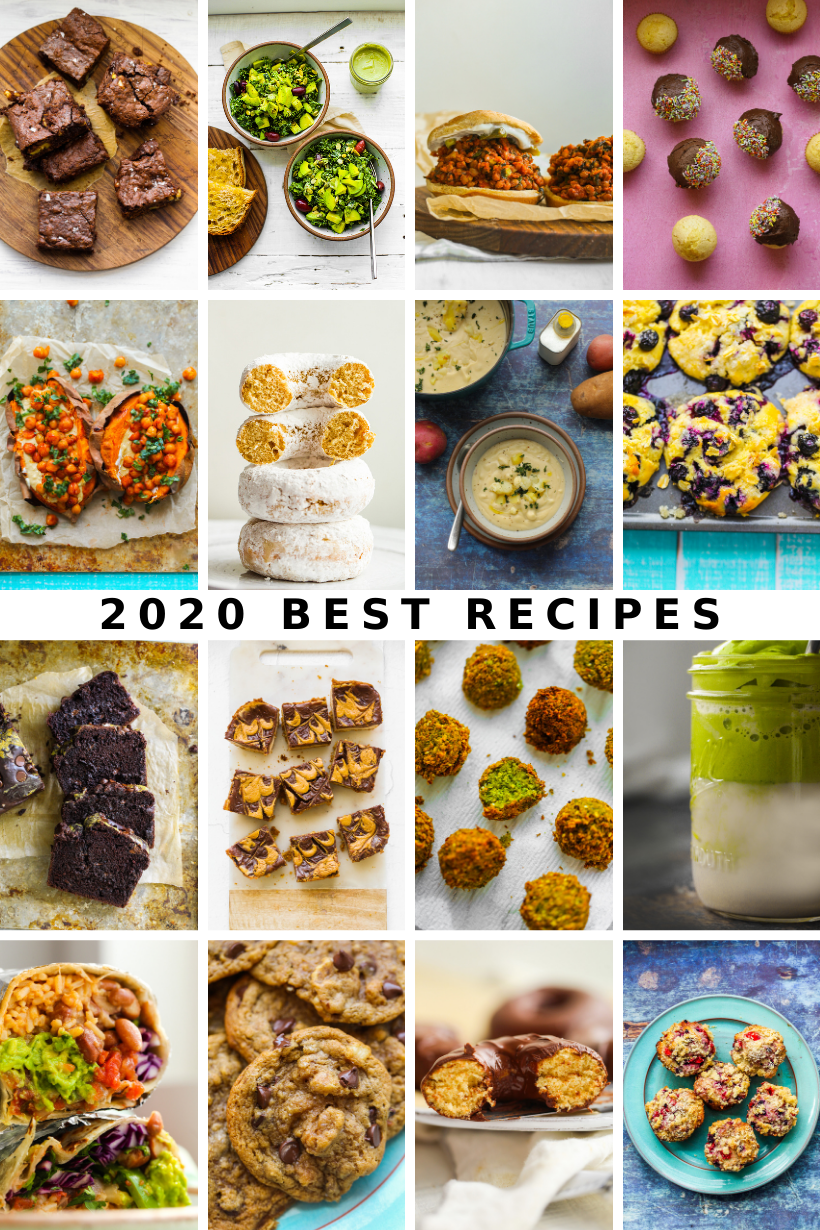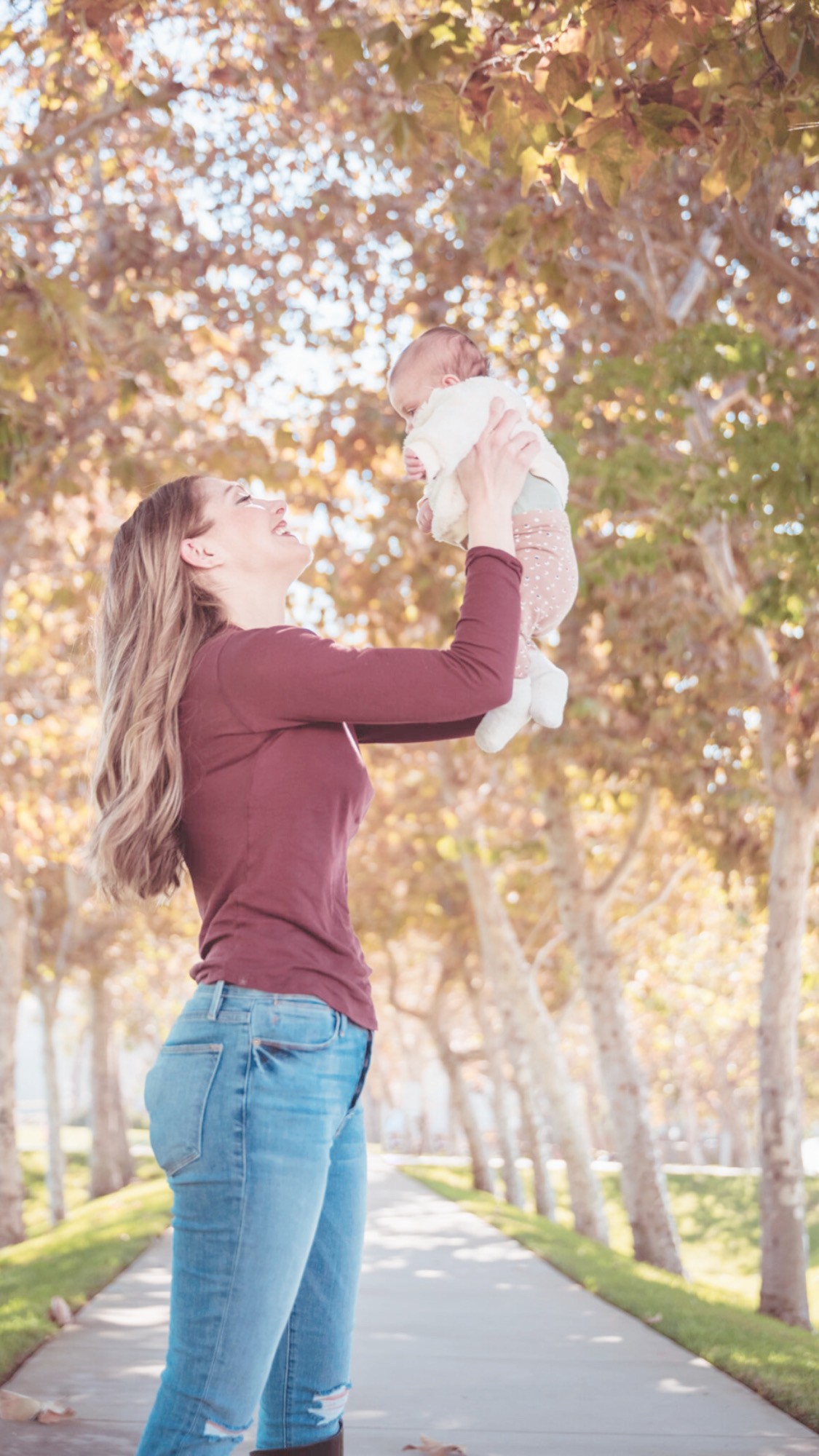 Connection in 2020
But still… I missed people! Though I'm an introvery who has been working from home for the past thirteen-ish years, I found myself missing people in 2020. At first it was out of the desire to celebrate being pregnant and usher this new chapter in my life in surrounded my my people – my community. But then later on, like now, I'm missing people just out of the pure joy of looking face to face and intermingling with people you care about. Text messages, zooms and phone calls just do NOT do it for me for that well-rounded, warm and fuzzy connected feeling between friends and family.
First Time Mom-ing
And lastly, I have been missing people because I am a first time mom and it's been HARD. I can trudge through the day-to-day 24/7 mom stuff. Being with Rosalie brings me so much joy. But I'm missing out on connection during this time. People.
I also miss working! In a "normal" world, at this point, Rosalie is 4.5 months, I might start having a sitter come in once a week for a few hours so I could get some work done in front of my computer – or behind the camera – or in the kitchen. My husband and I make it work so I get a few things done for the blog, but it's been a stretch.
And most times I find a break, I fill it with napping or taking a bubble bath or hopping on my Peloton. The last thing a tired new mom wants to do it sit behind a computer screen with droopy eyes and tired arms.
2020: Mix of Emotions, But Great Food!
So yeah, 2020 has been a tumbled mix of emotions for us. But overall, I am leaving it feeling so happy about this new chapter in my life of moming.
I feel like there is a giant dark cave of uncertainty when it comes to the next year, but hopefully with a few warm and glowy flashlights, we can creep our way forward and come out the other side. Together! And with so many lessons learned.
I will say that this past year, I did more home cooking than ever. And I loved it! 2020 re-ignited my "from scratch" and "slow cooking" passions. BAking bread and working with yeast and axing takeout for months at a time really felt like a gift in the end.
Home Cooking in 2020
But through it all, we all had our kitchens and recipes and home-cooked food! And I must say, I loved so many of the recipes I posted this year. It was hard to narrow down these best recipes of 2020!
So now is your chance to play catch up on the past year. I hope that if you haven't had a chance to pop over here for all of them, browse this list below. And have a healthy, happy, recipe-filled 2021!…
Best Recipes 2020
The Top Ten – these were the most popular recipes from my blog in 2020.
My number one recipe of the year was in fact a round-up! This post included what bloggers were stress-baking during the pandemic. From banana bread and sourdough to cookies and bagels. I certainly did plenty of stress-baking this year!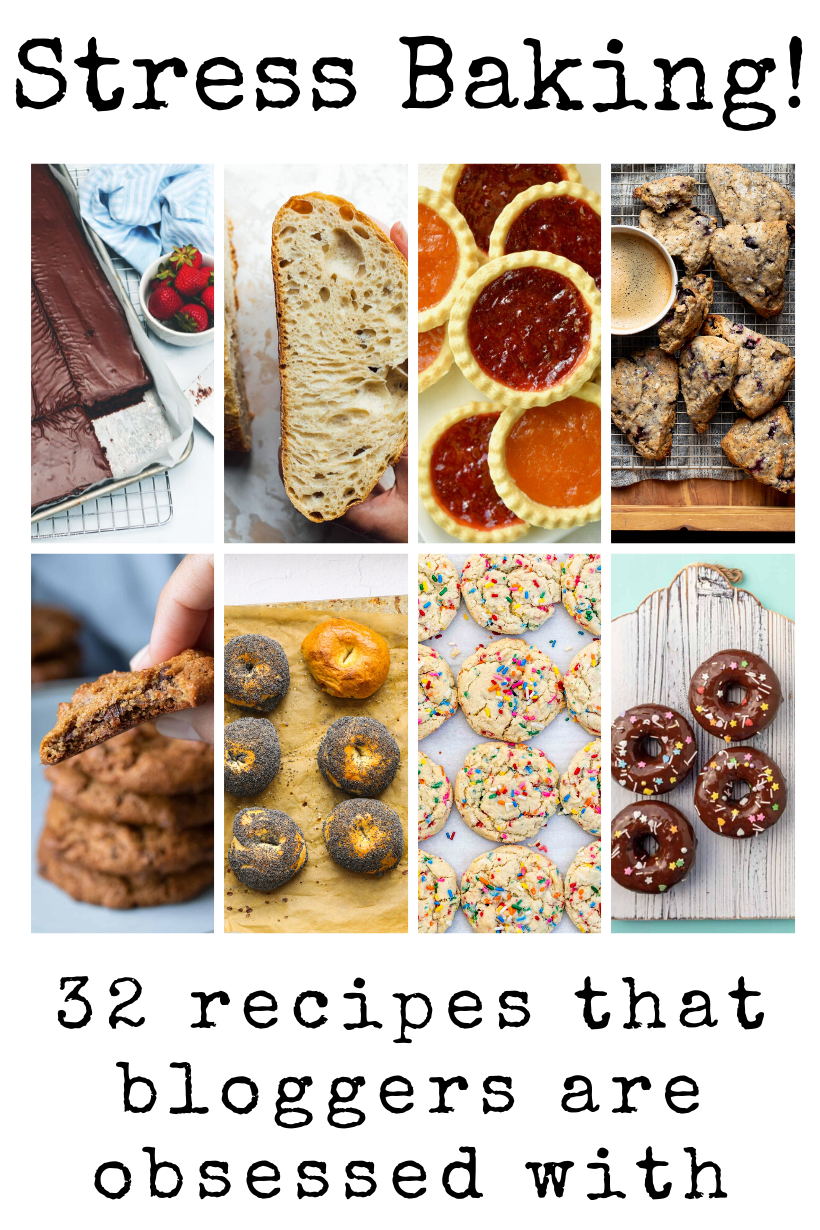 This best recipe of 2020 was really fun to create! It is my matcha spin on the social media viral content of dalgona coffee. Coconut cream on top and all!..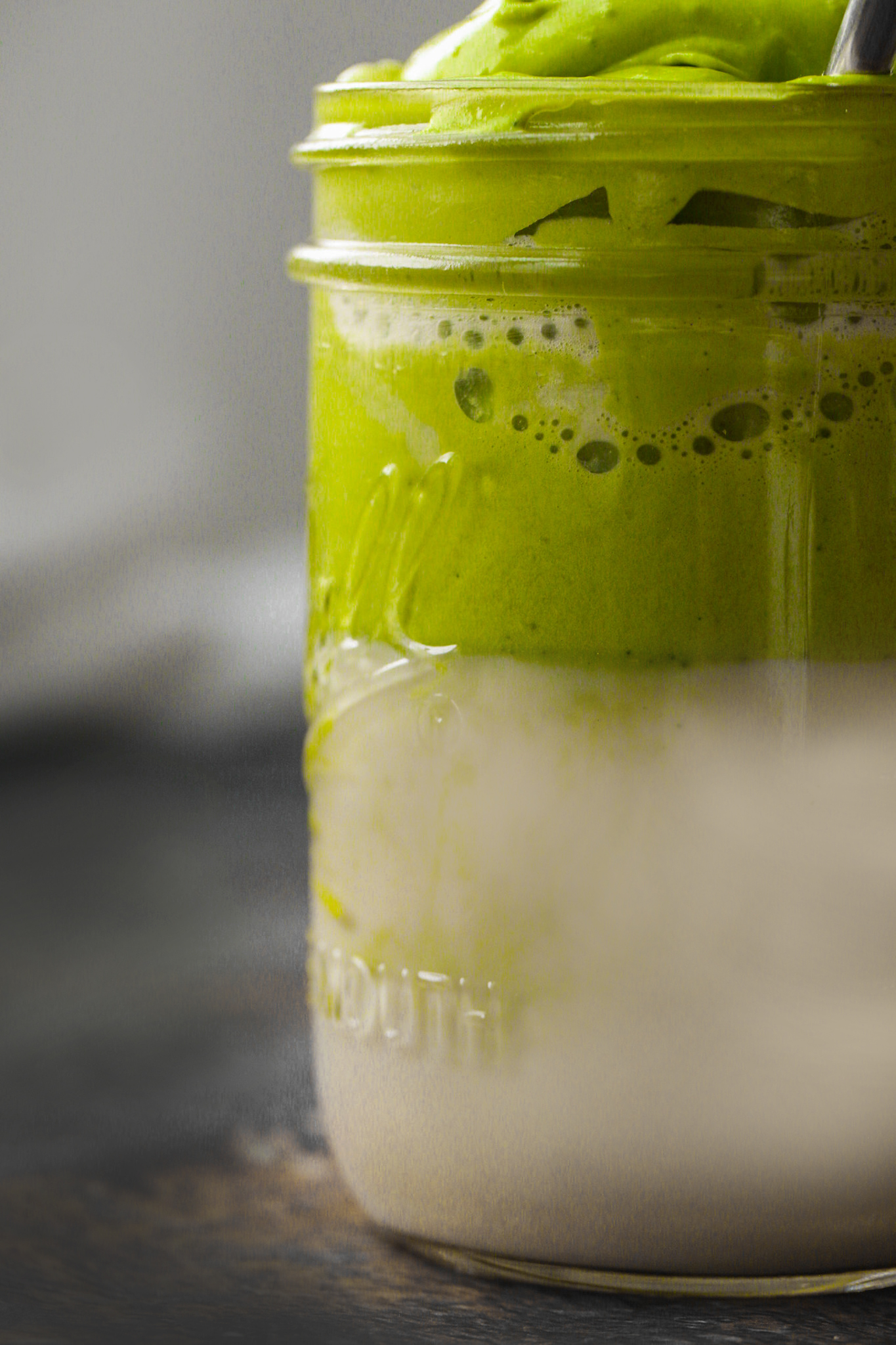 3 – Babka (Chocolate or Cinnamon)
This was such a fun recipe to play around with. This was my first time making Babka and I'm so glad I have this recipe in my collection now. It's so lovely for a fancy brunch or special dessert treat – or just for snacking on with tea or coffee.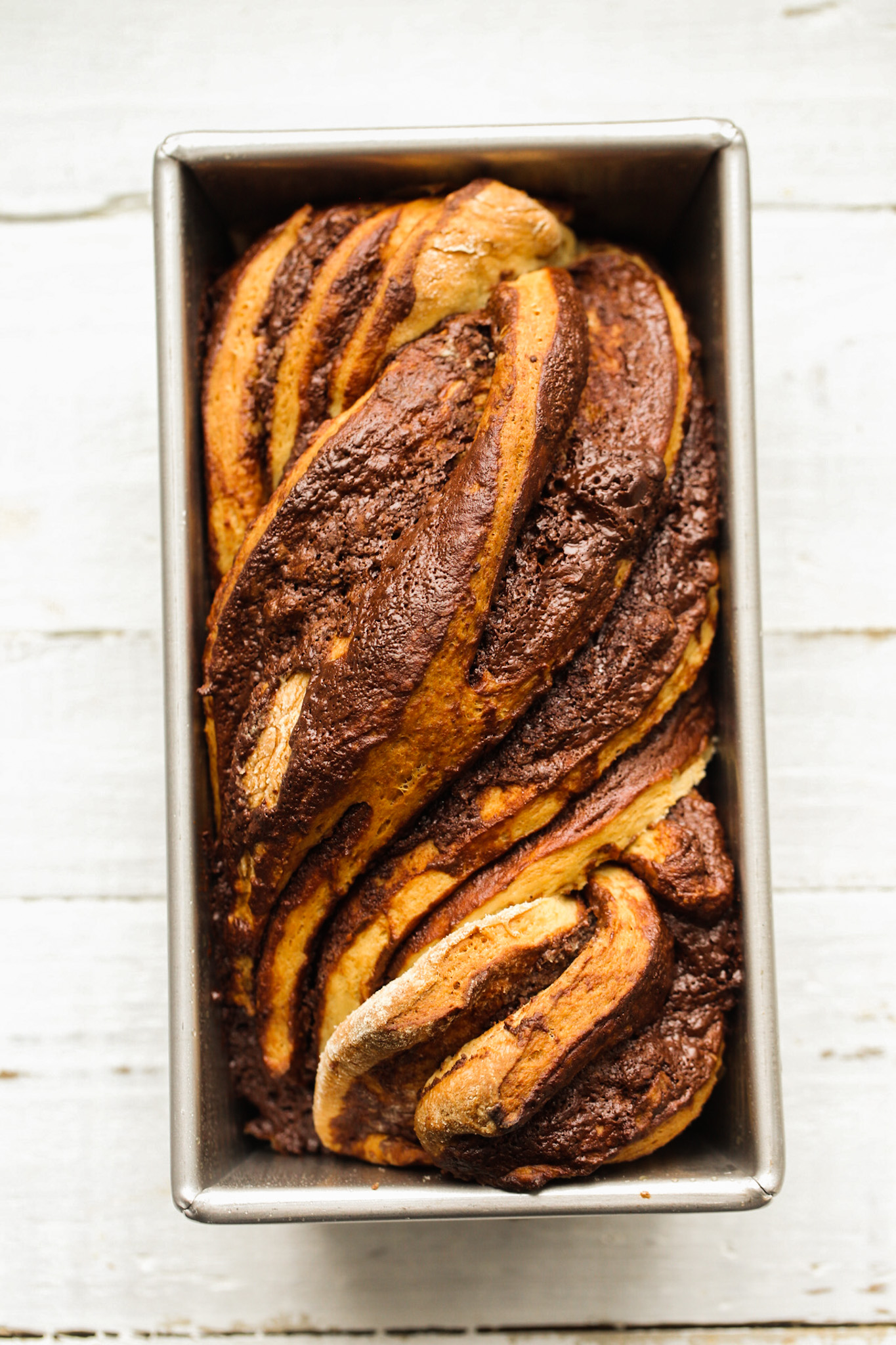 Another best recipe of 2020 was this how to make soy milk tutorial. With all the 'from scratch' cooking this year, this is a great recipe to have in your back pocket. I love homemade soy milk for it's flavor, simplicity and quality of ingredients.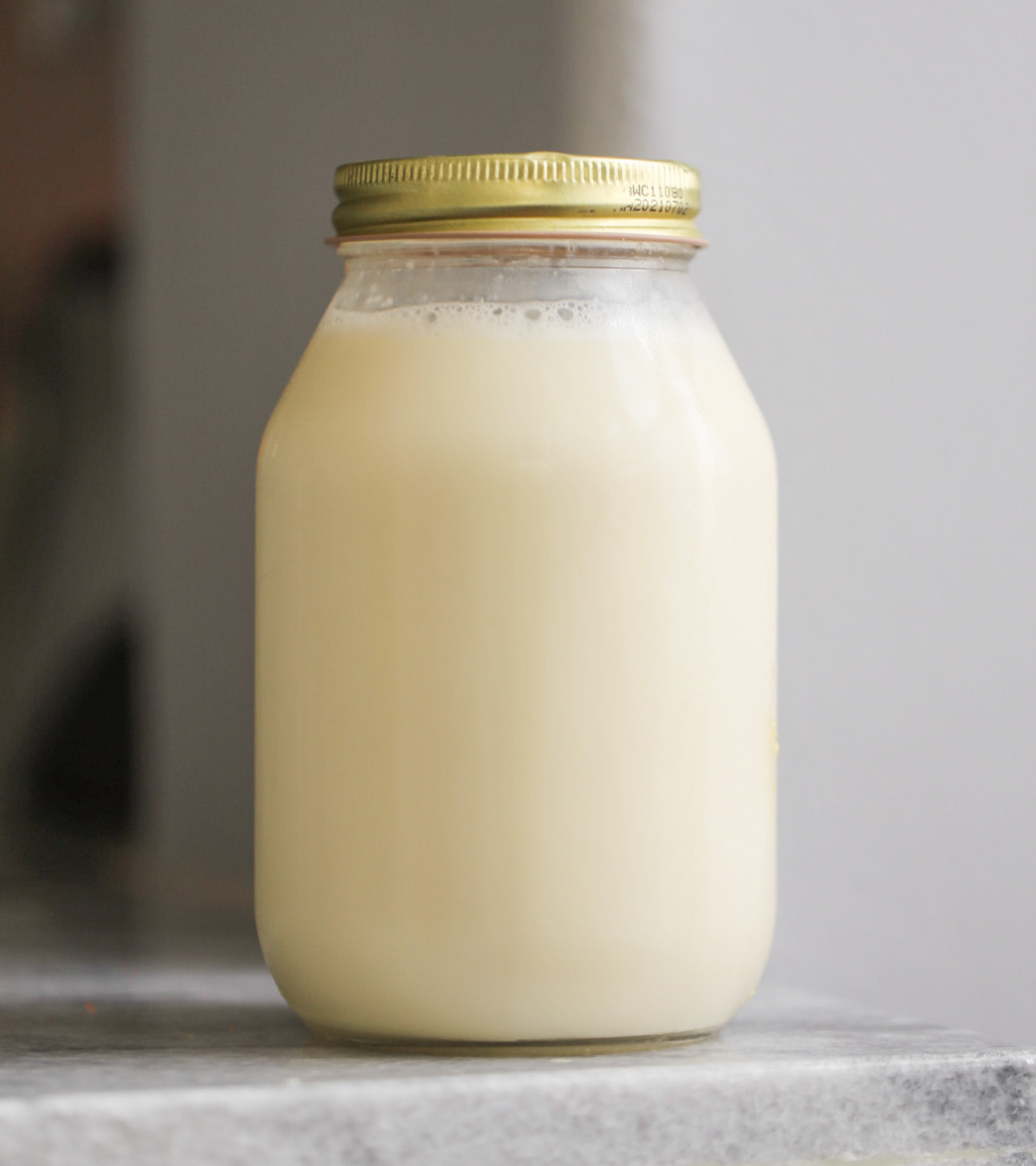 A classic dessert was one of my best recipes of 2020. This fudgy, rich, light and fluffy sponge layered with creamy chocolate buttercream is an absolute favorite of mine.
This best recipe of 2020 is for my comforting potato soup. I am obsessed with this stuff! It is so creamy and rich, yet filled with veggies of cauliflower and potato. It is the best vegan potato soup I have made (and tried!) and I hope you cozy up to a bowl in 2021.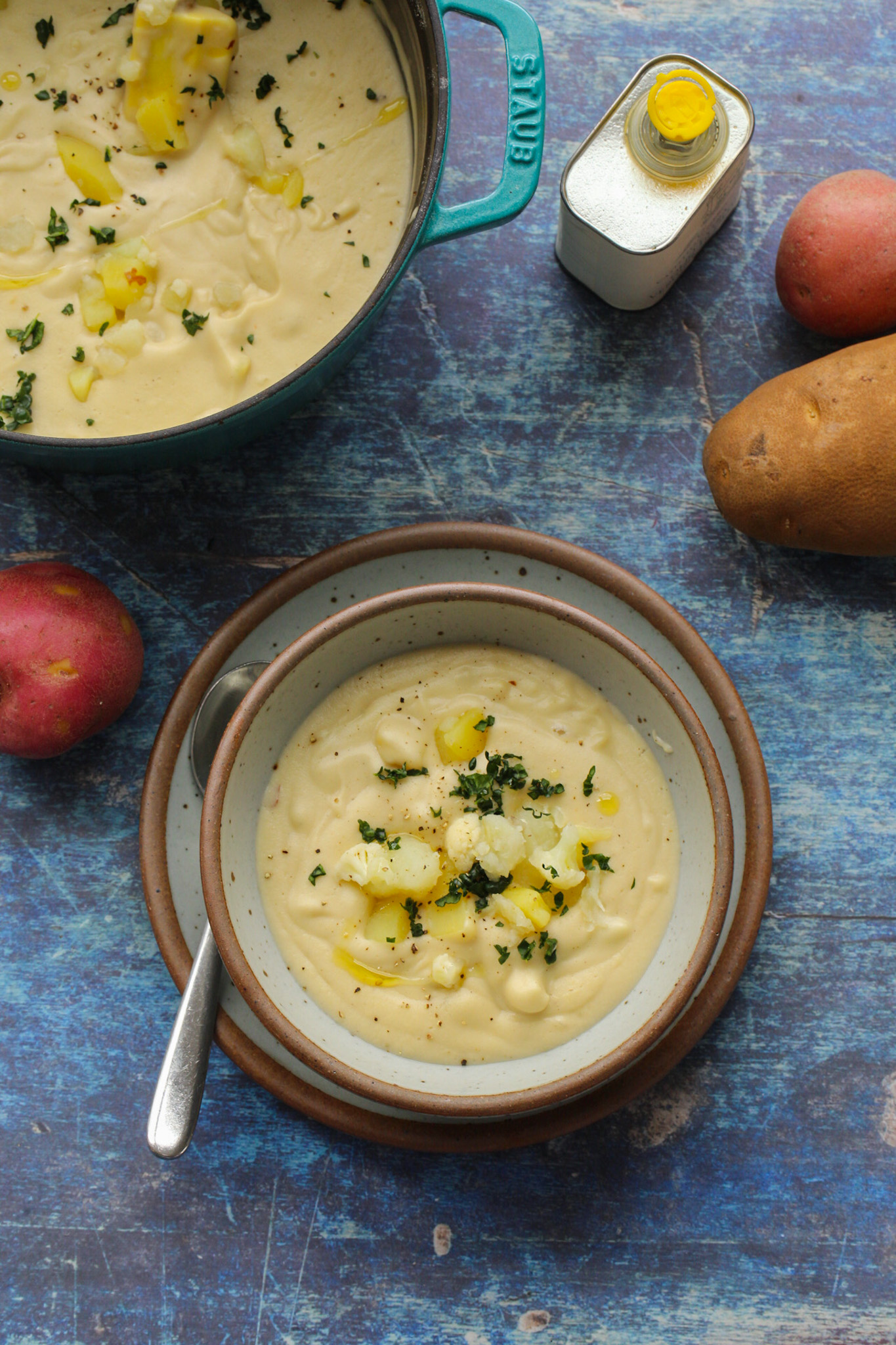 When I came back from my 2019 trip to Italy, I was obsessed with pasta – obviously. And this Aglio e Olio pasta is such a simple and delicious bowl to try.
Sometimes the simplest recipes are the best! This super easy to make meal of oven-baked sweet potatoes, hummus and skillet chickpeas is flavorful and nourishing – and beautiful!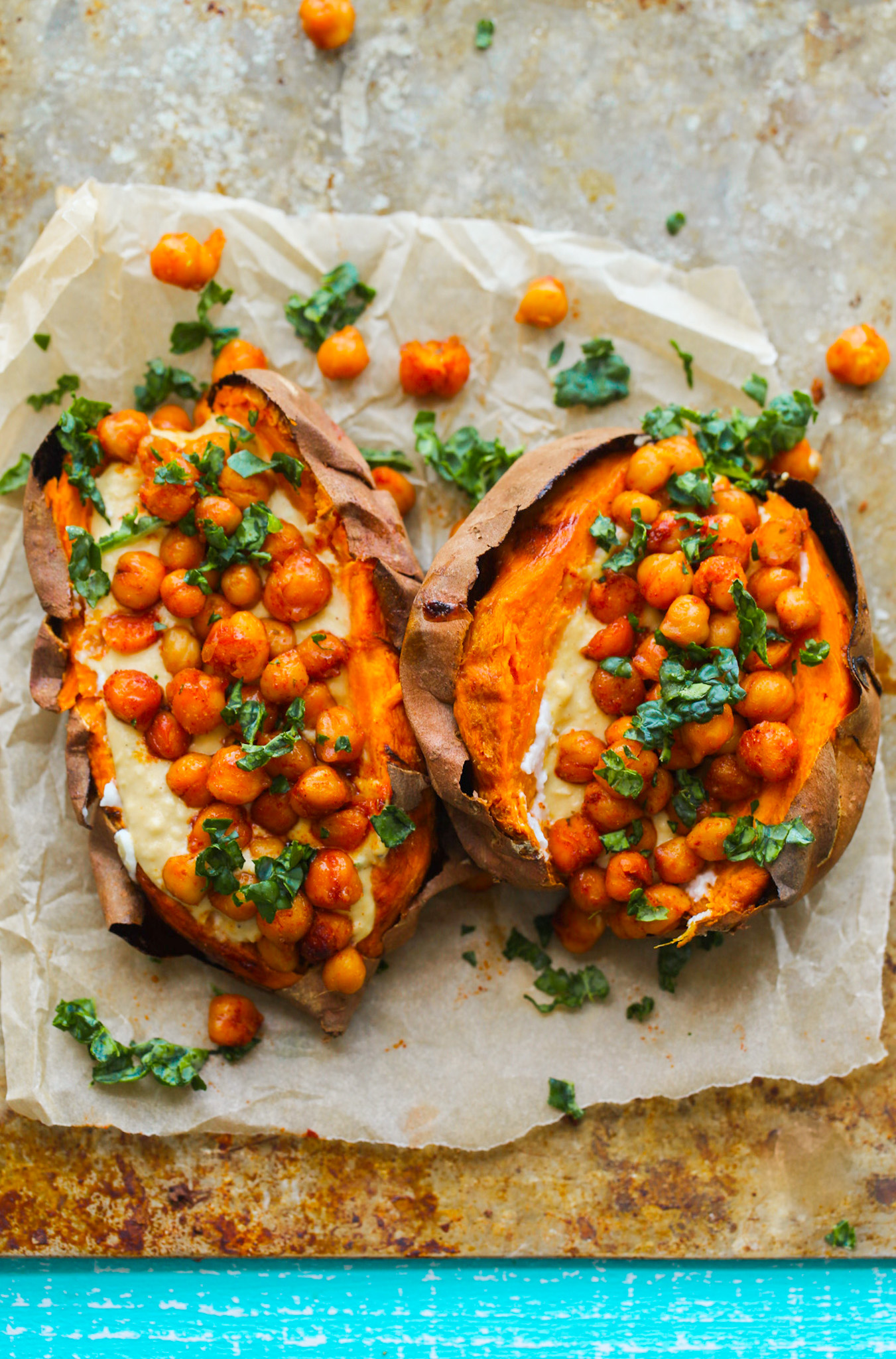 If you follow me on Insta, you have probably noticed that I am obsessed with making bagels. I make a fresh batch at least once a week and just love experimenting with new flavors. I really hope you try making your own bagels in 2021.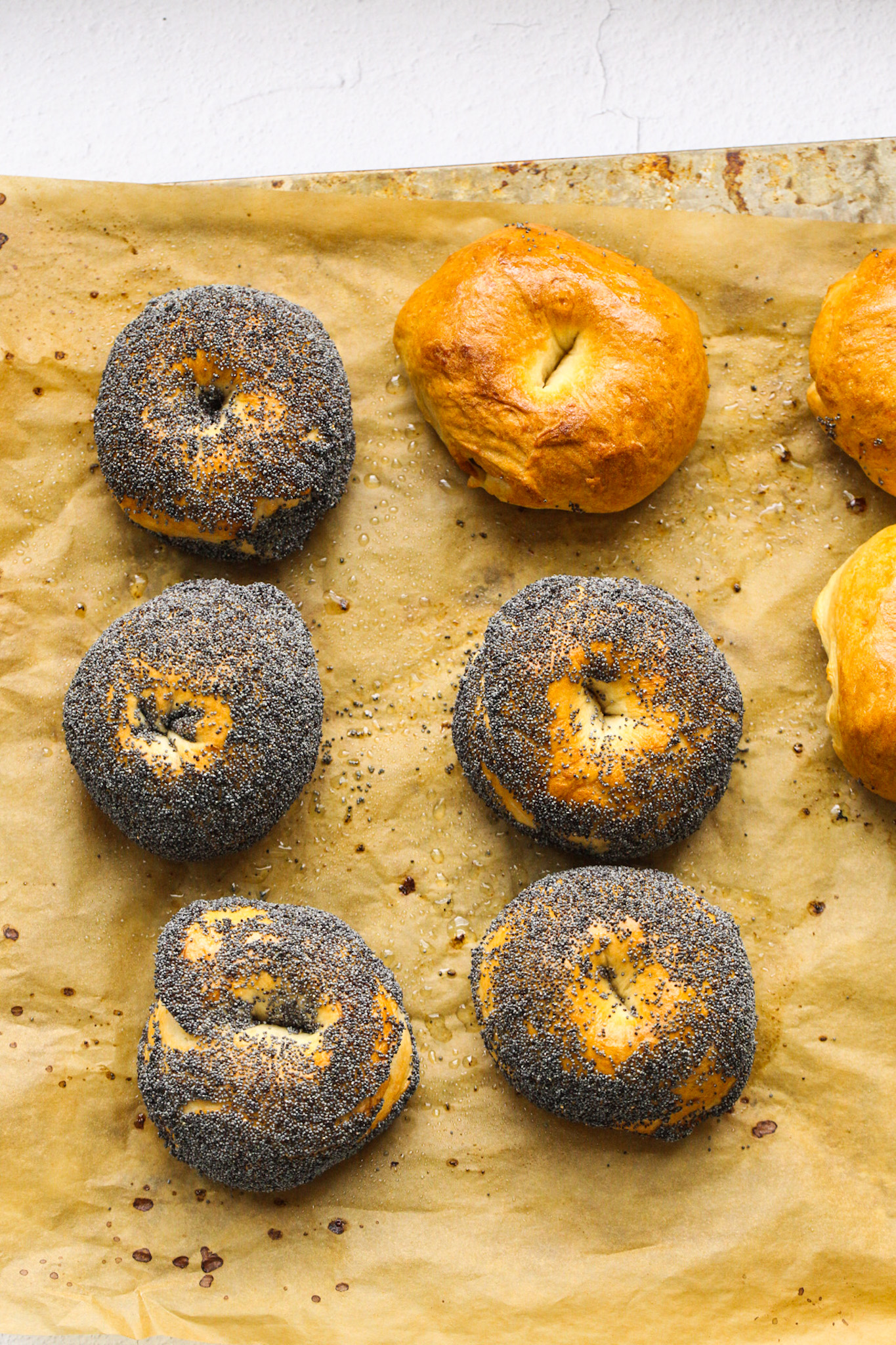 These classic vegan cinnamon rolls were definitely a best recipe of 2020! We love them around the holidays – I actually made two trays of roll around Christmas and we ate them all – LOL! And I also love them for special occasions year-round. For brunching or just when you want a warm, cozy, cinnamon-spiced treat.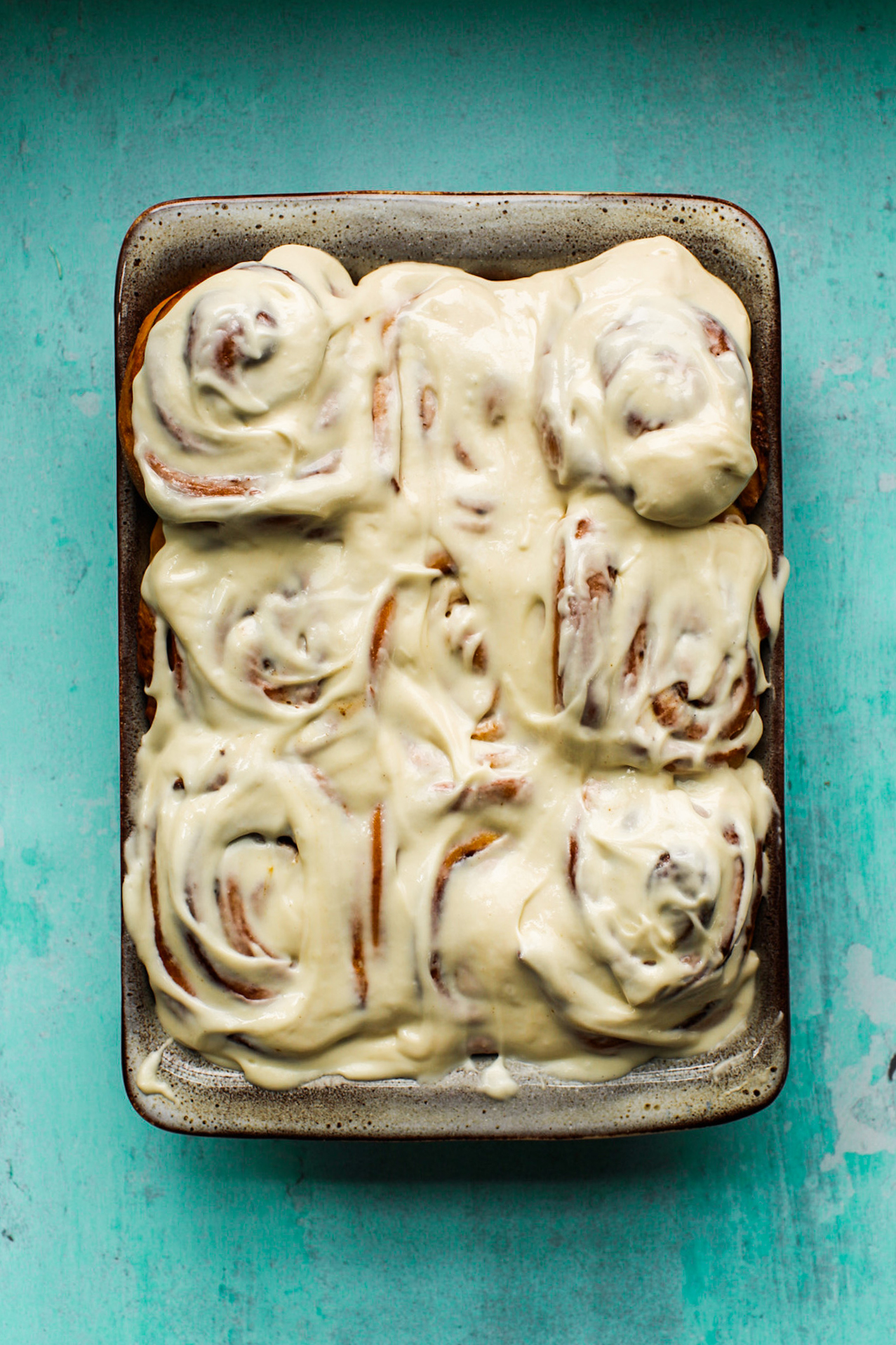 Beyond the Top Ten…
And in no particular order, here are the remaining best recipes that won me (and you guys) over in 2020…
Beans on toast, anyone? Love these for lunch!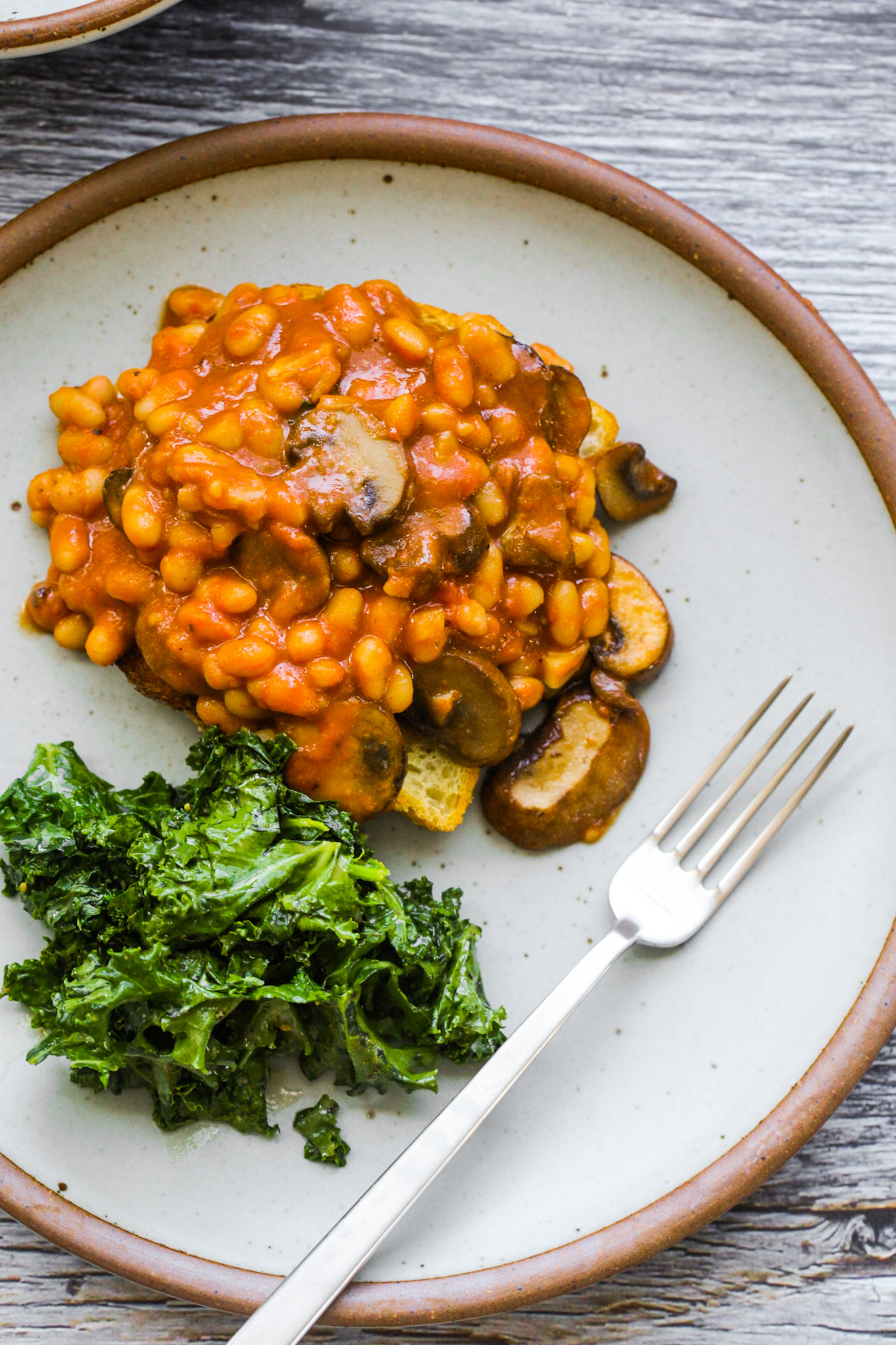 This is a veganized recipe for a classic..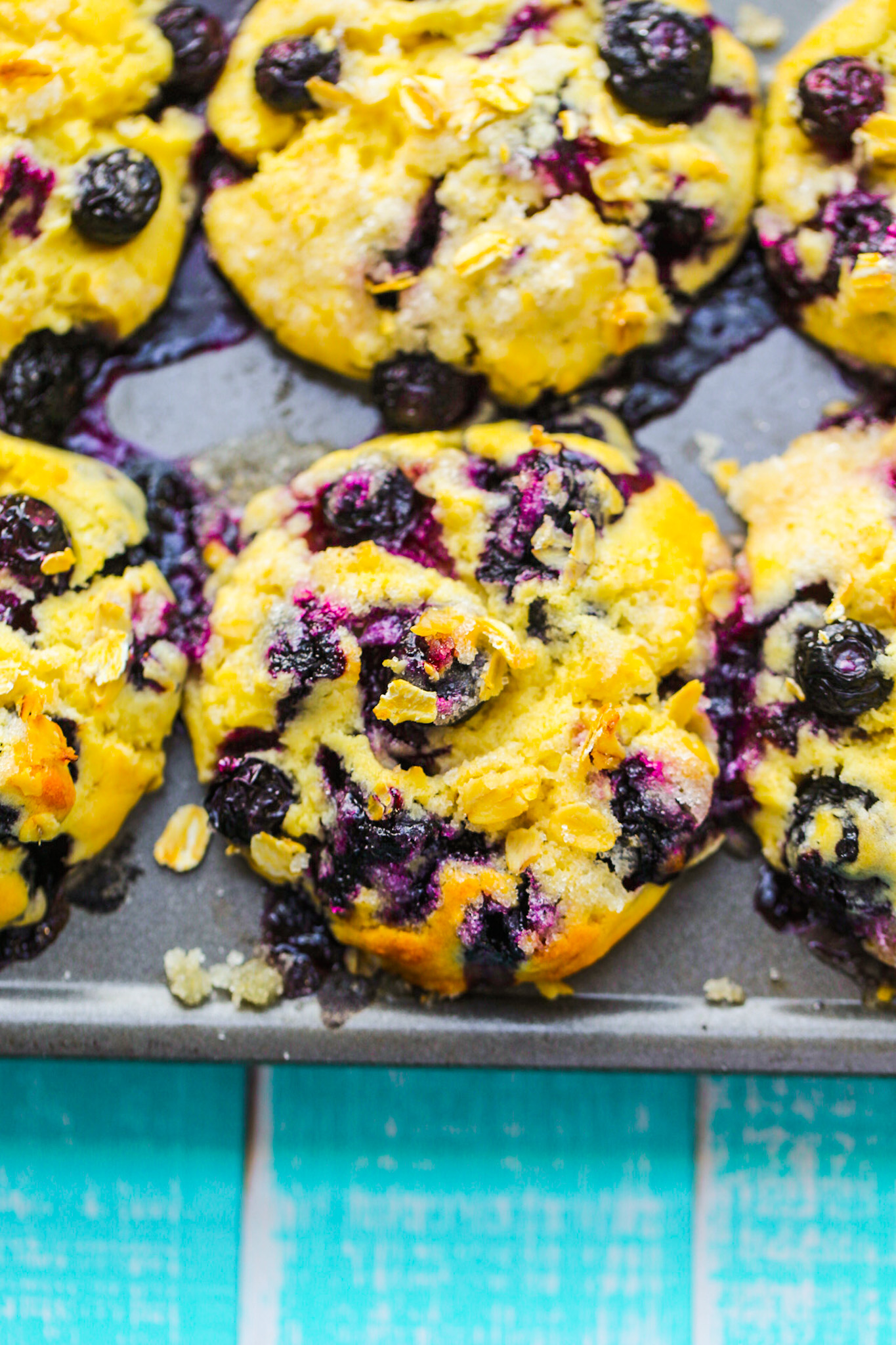 This snack treat classic gets a vegan DIY makeover.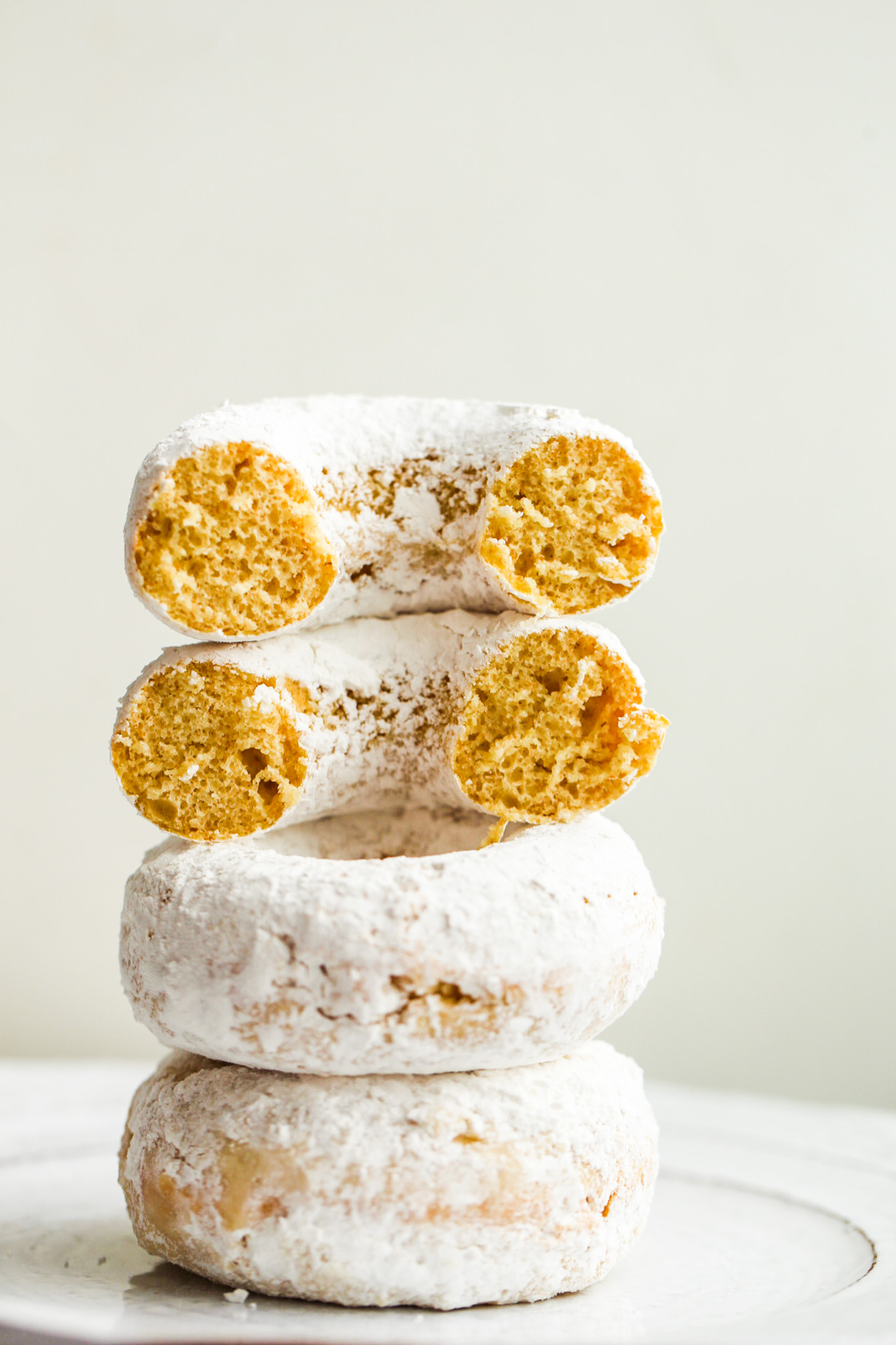 Cozy and classic, soft and raisin-studded.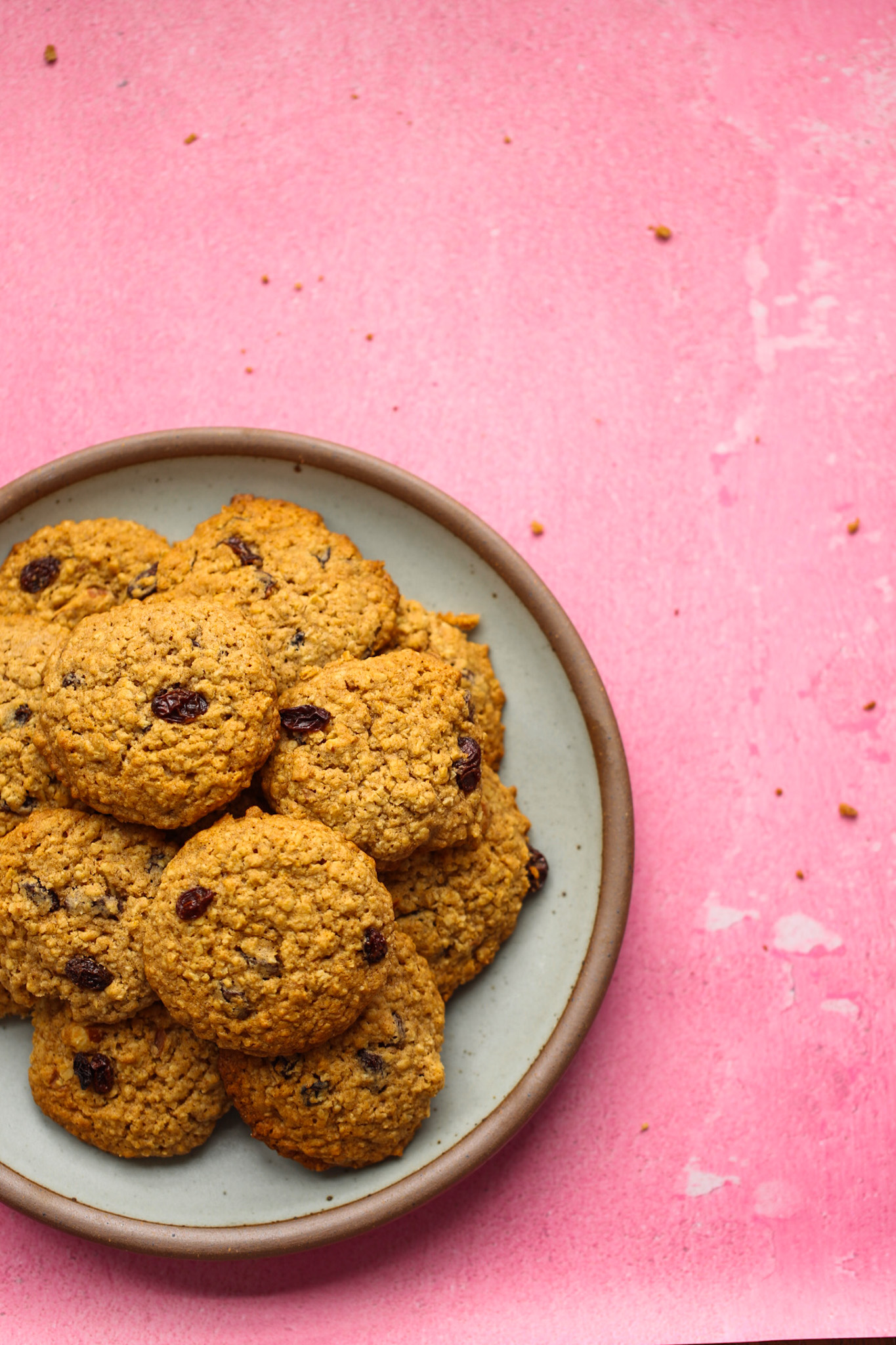 Something decadent for your dessert plate..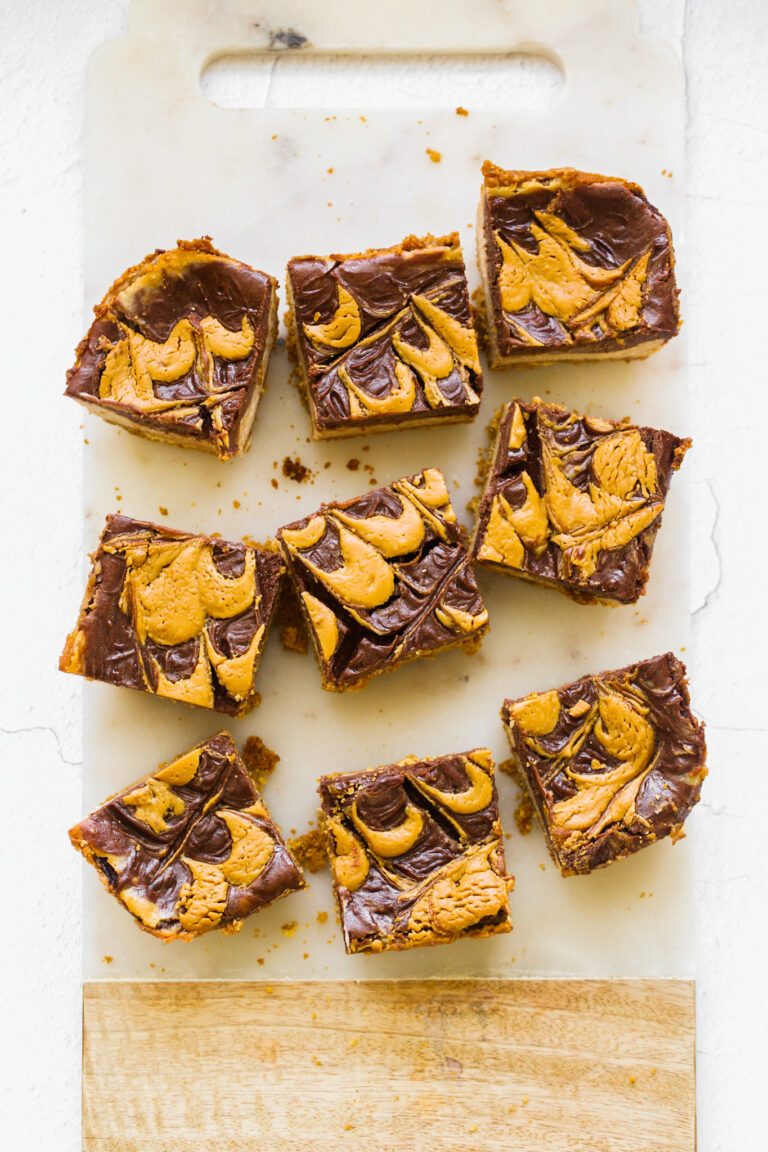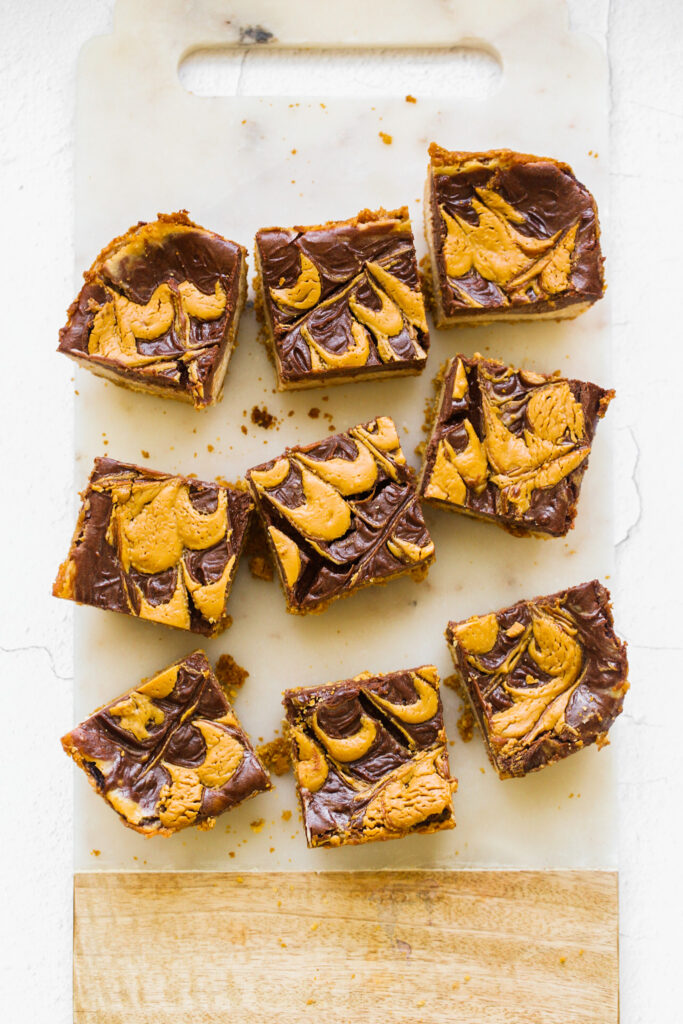 A favorite one-bowl wonder meal. Protein rich.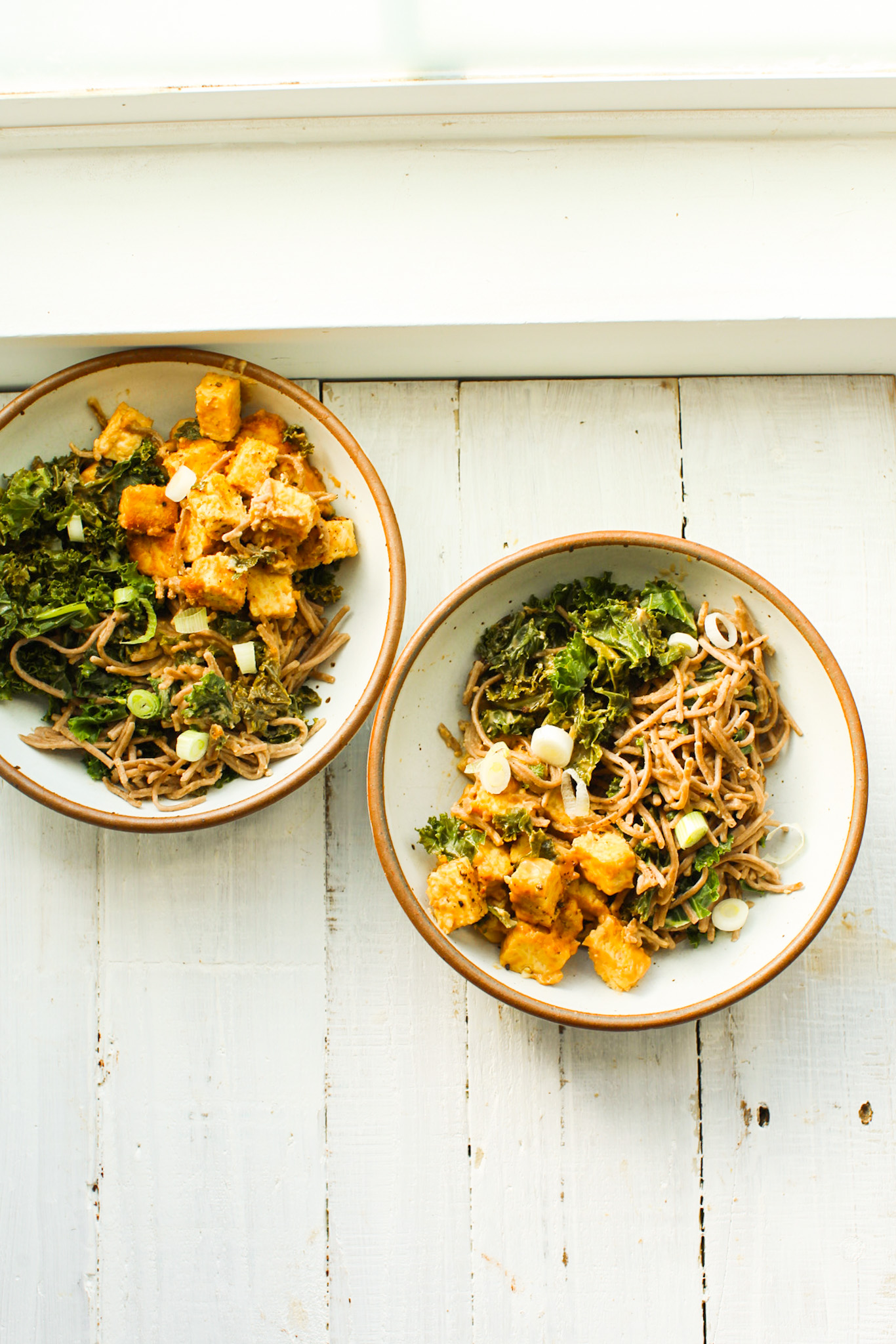 This greens-packed bowl is filled with flavor. Crave your greens!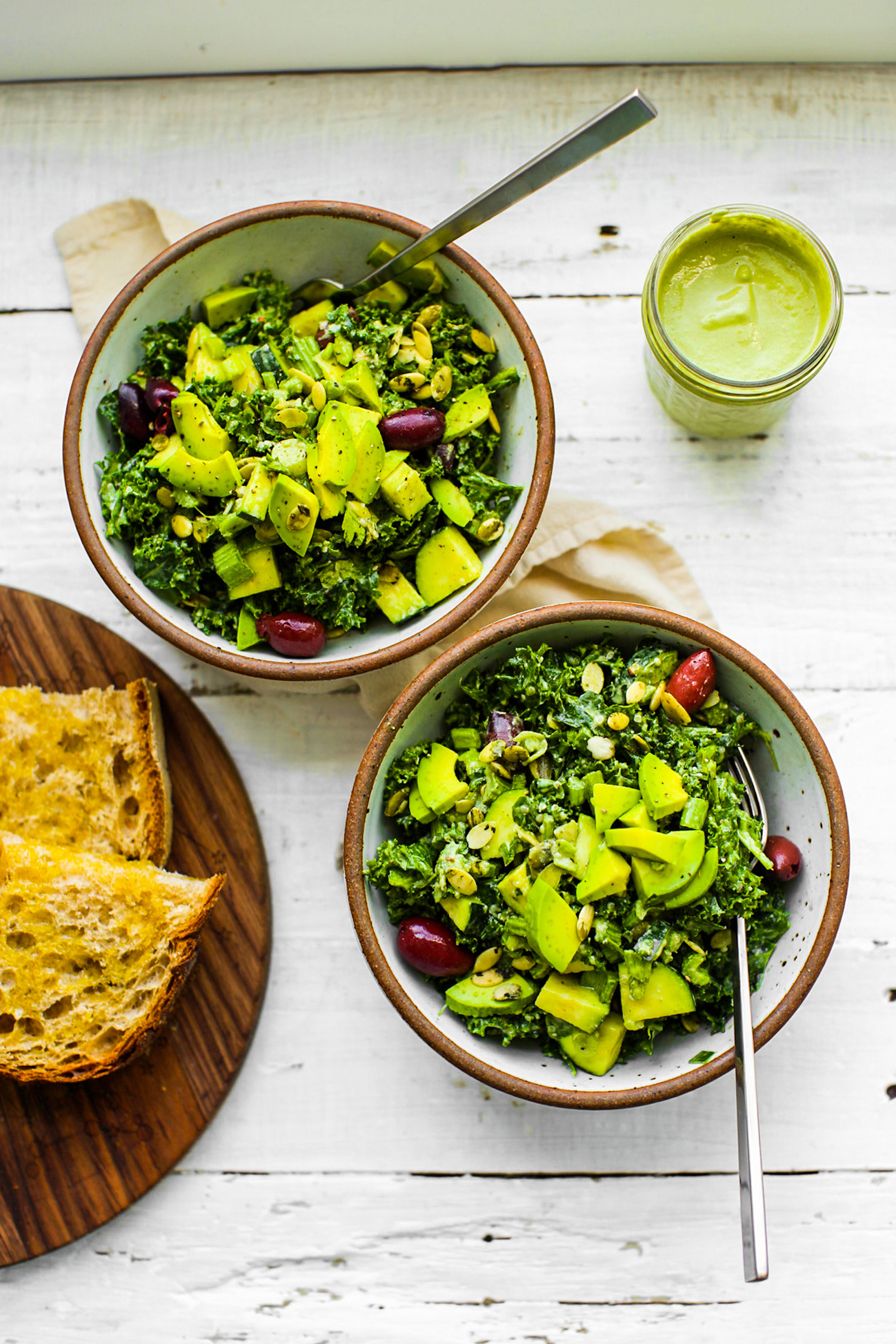 Love the muffin tops on these gems!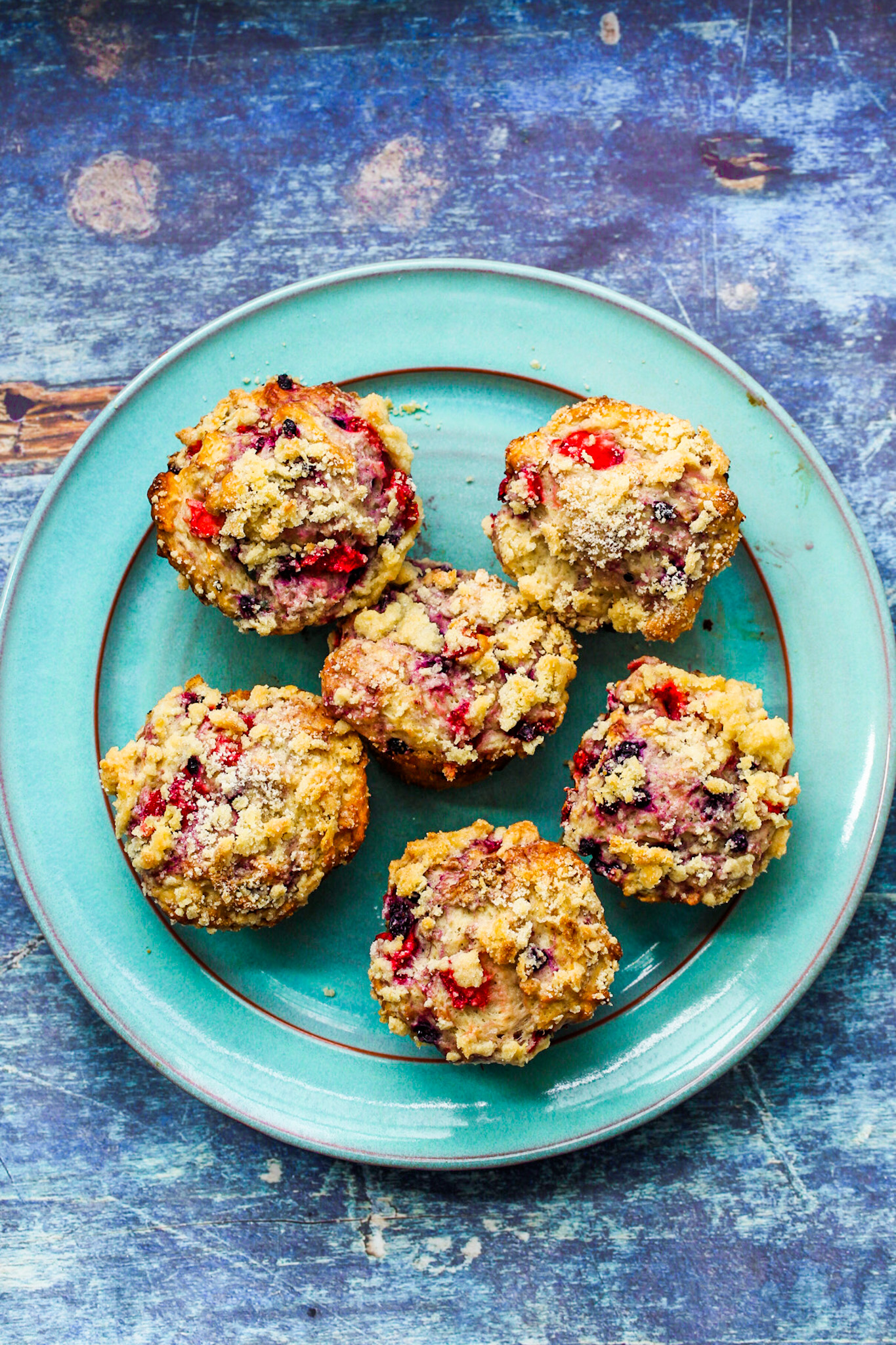 These are such a versatile treat or snack or morning energizer!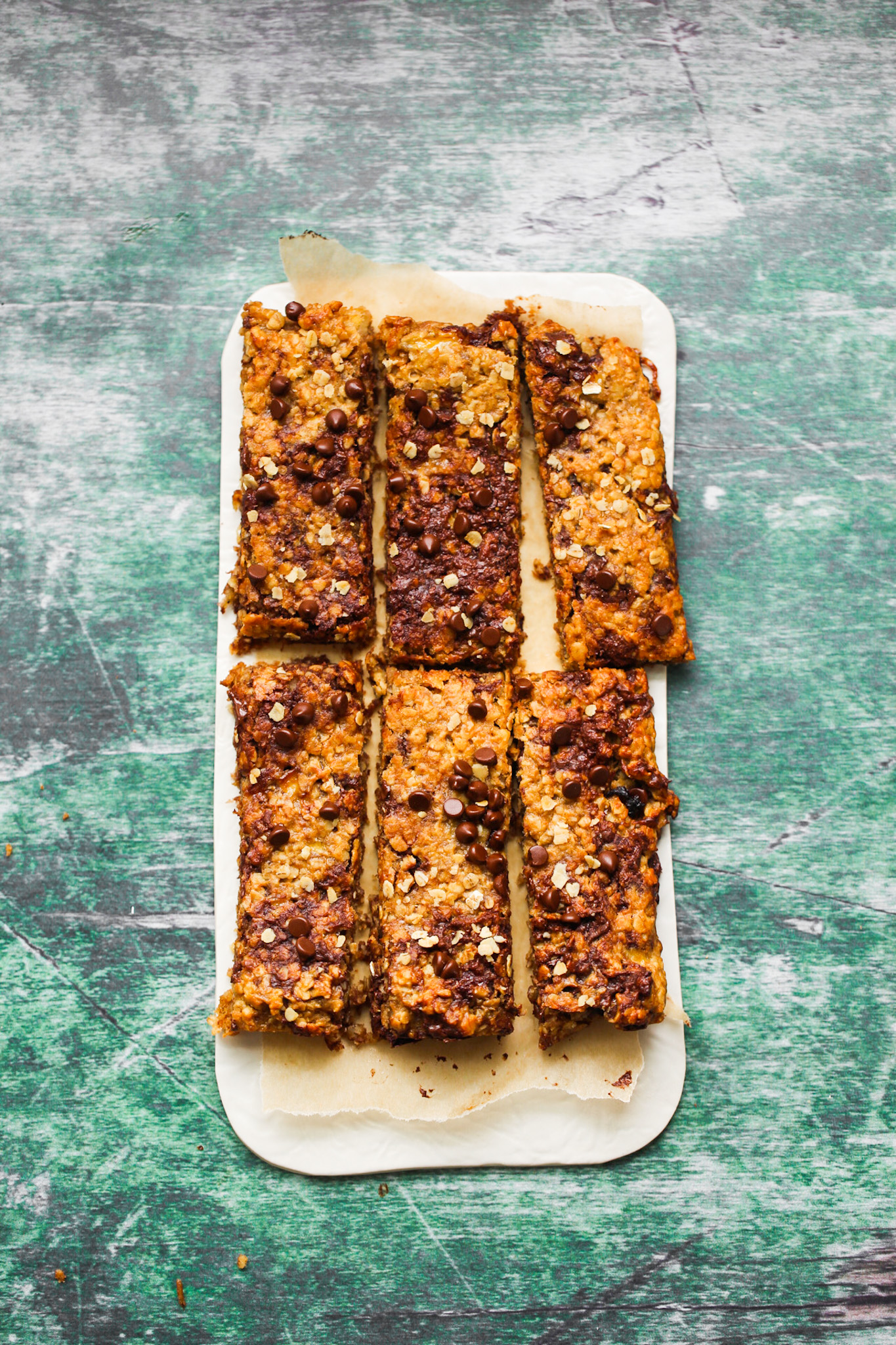 This one-bowl meal is packed with greens and a cozy vibe.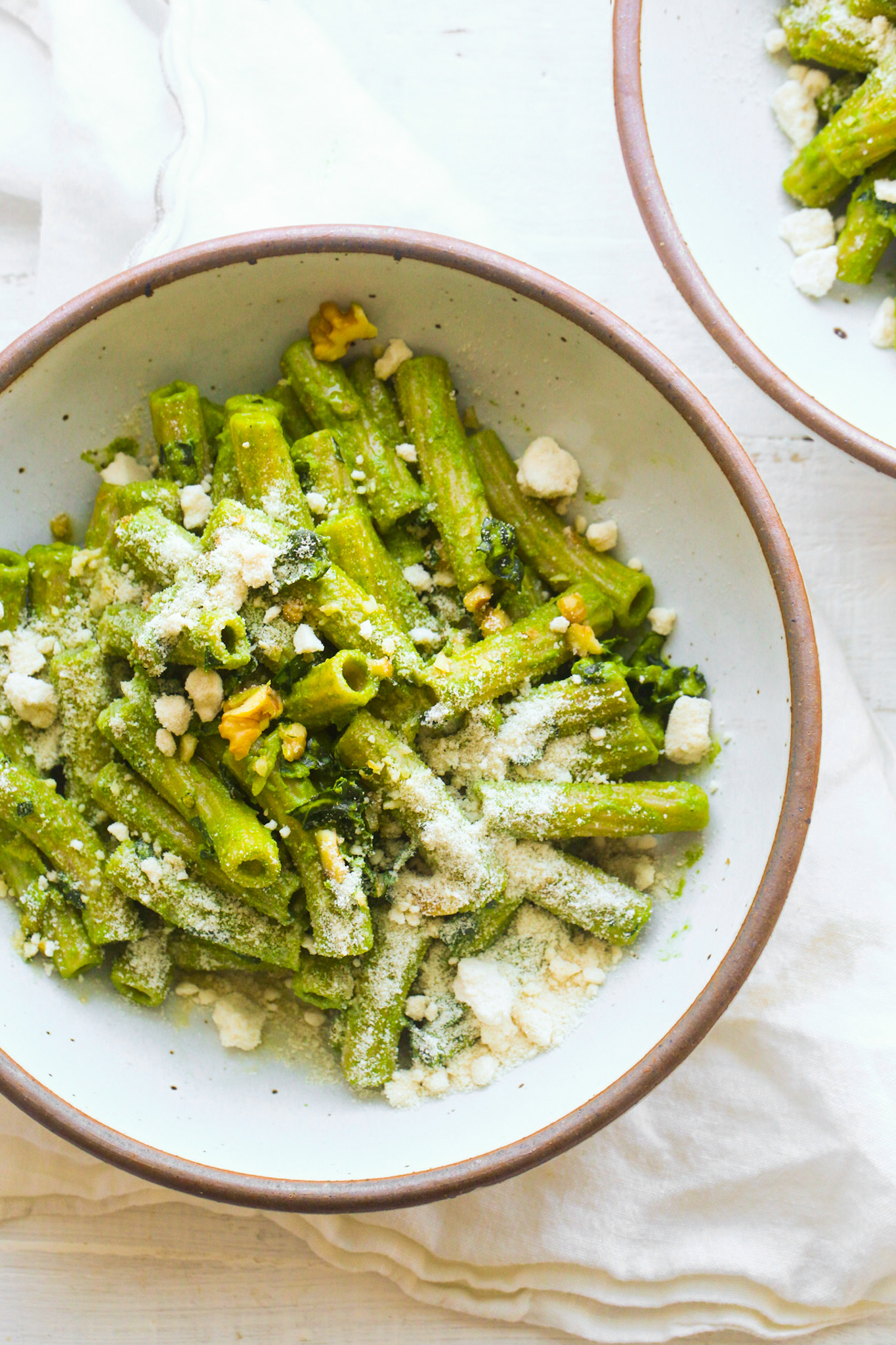 This reminds me of the 90's and cake mix boxes. And I love it!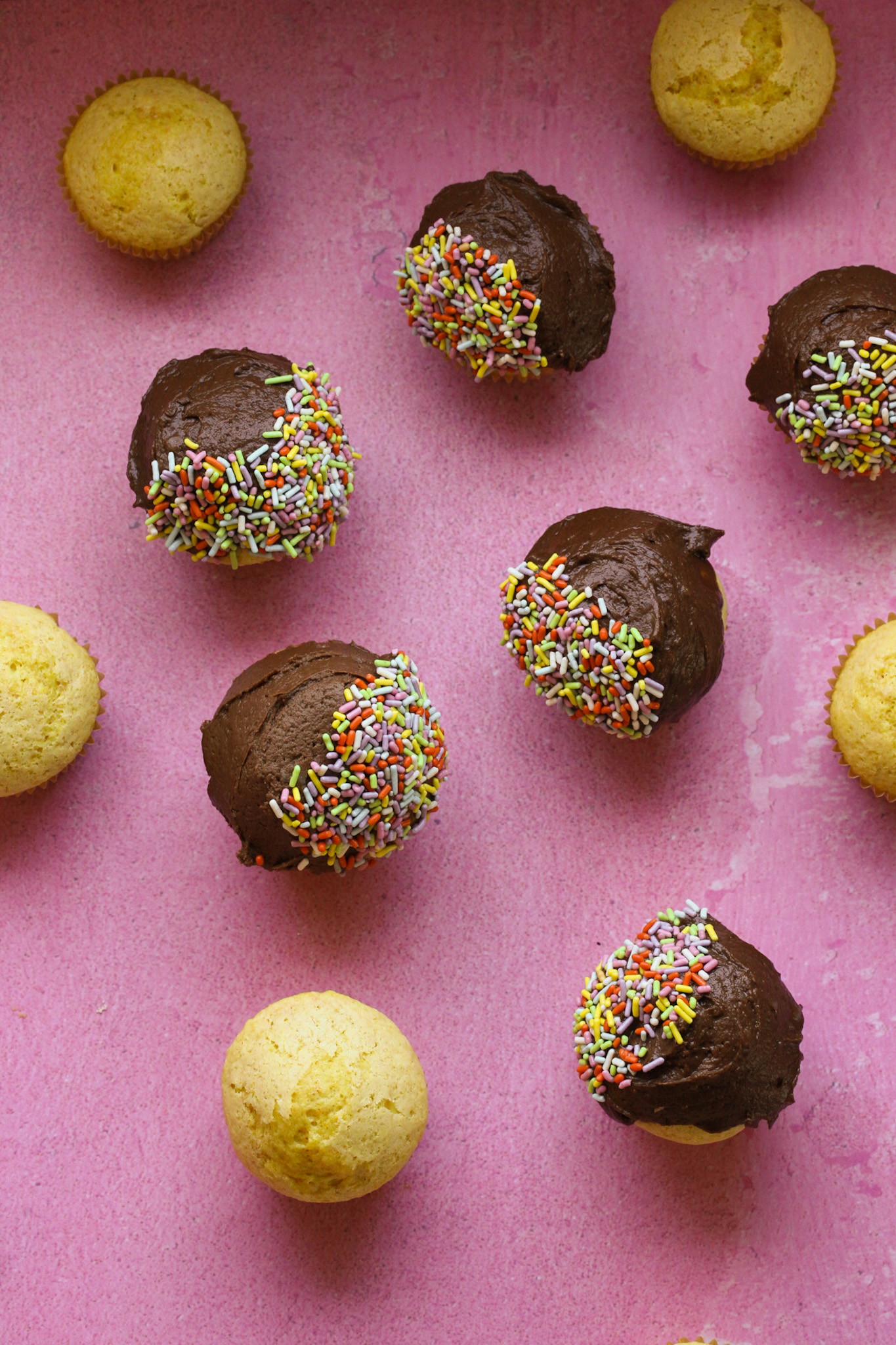 Chocolate on chocolate. Total craving-blaster when in a chocolate mood! Warm or cold, this stuff is epic.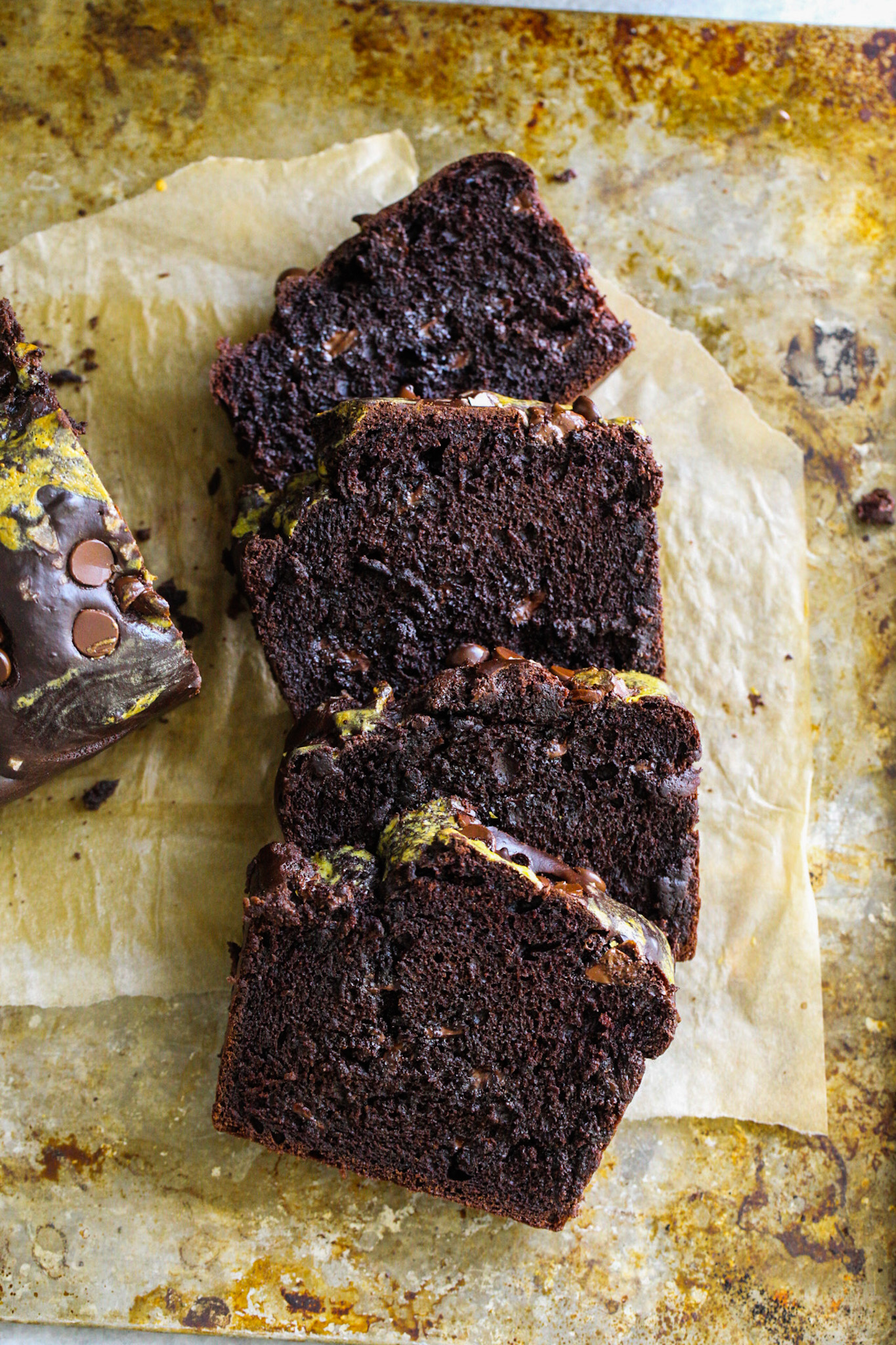 I made this soooo many times during the early days of the pandemic. It was my go-to meal when pregnant. It is one bowl of delicious, hearty goodness. Love the peanutty chickpeas and fluffy rice. Definitely a most-loved, best recipe of 2020.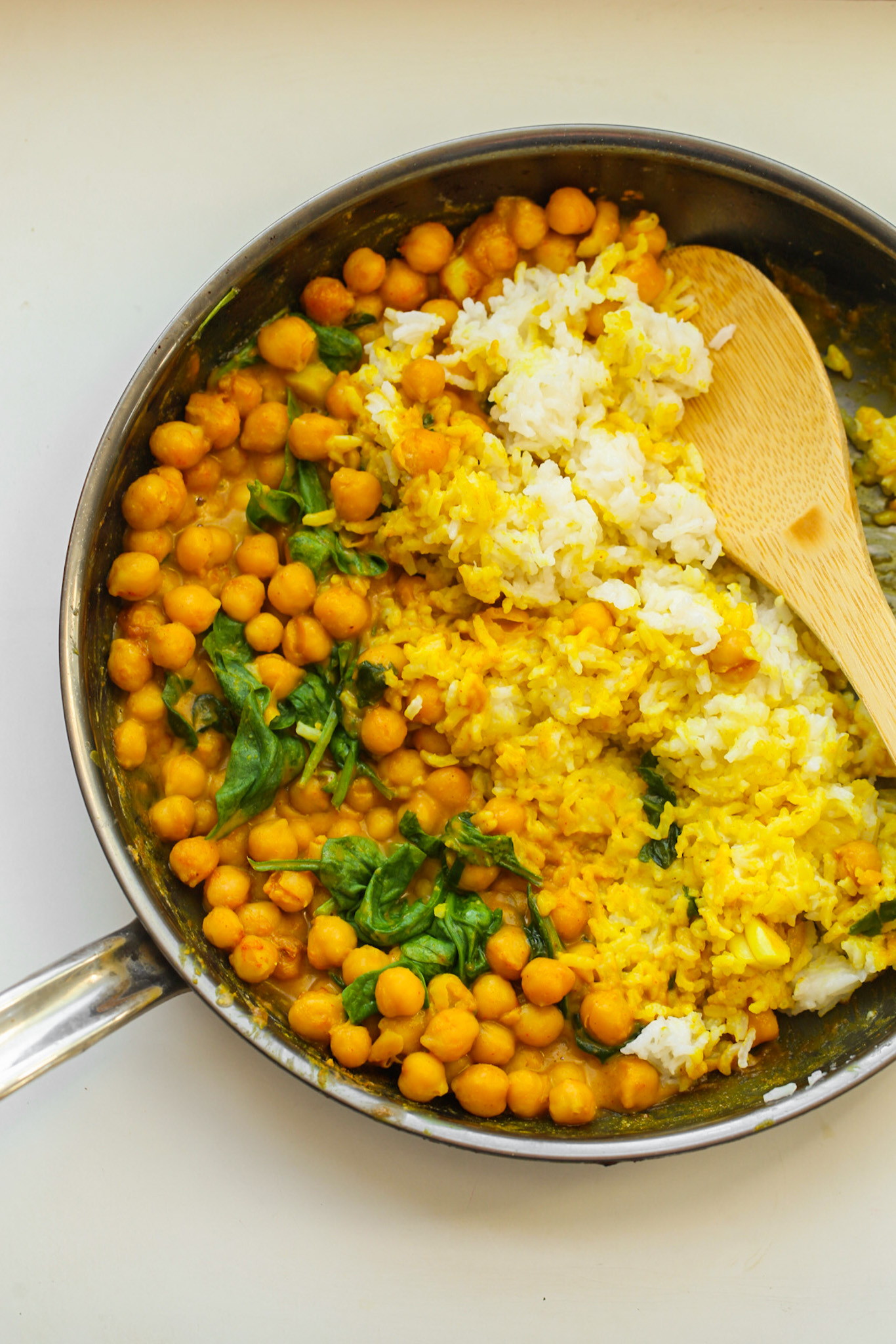 24 – Burrito Bowls
A vegan classic for a best recipe of 2020..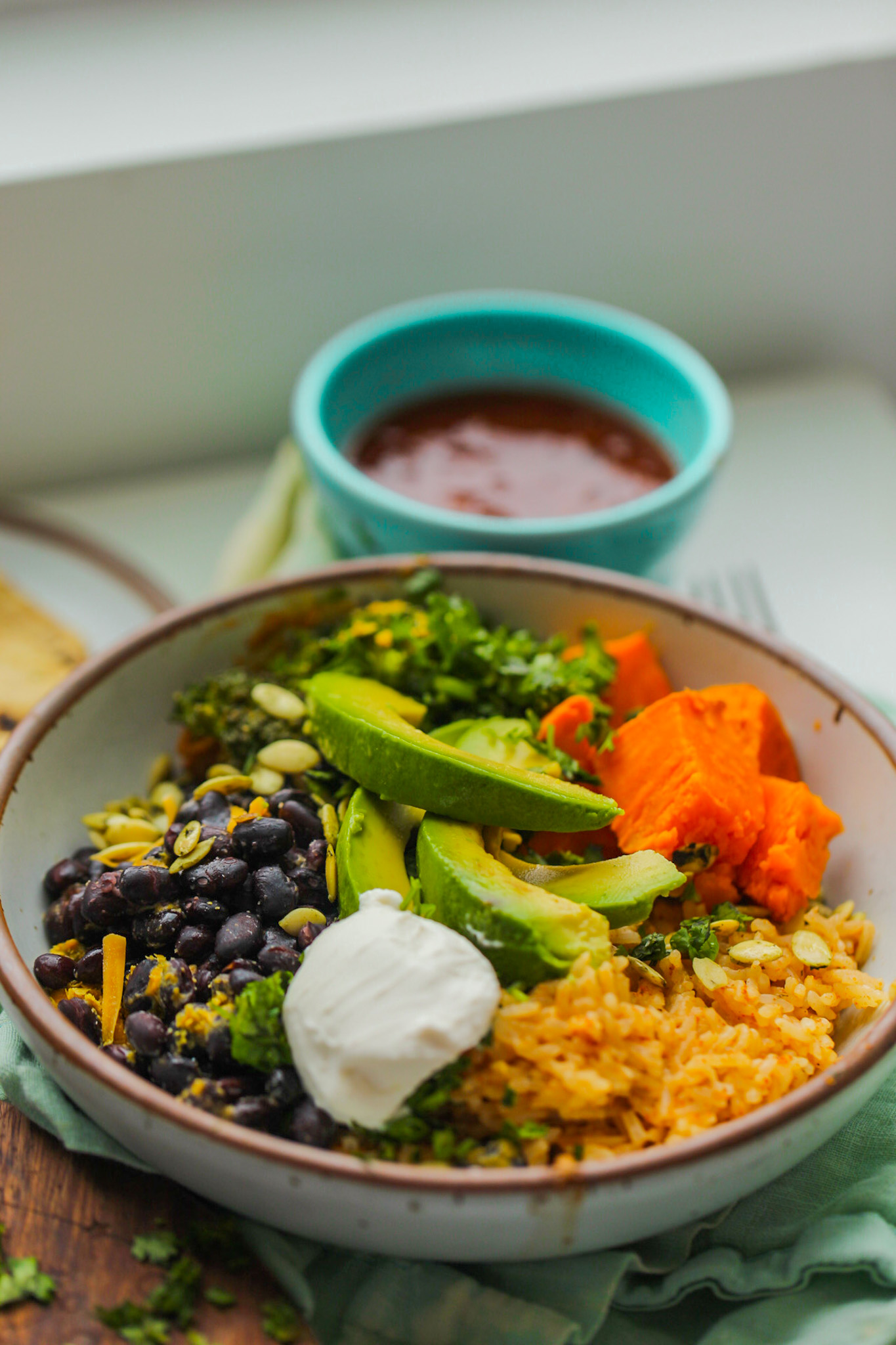 For those hot days of summer, this is a go-to sip! Super refreshing and hydrating with real peach flavor.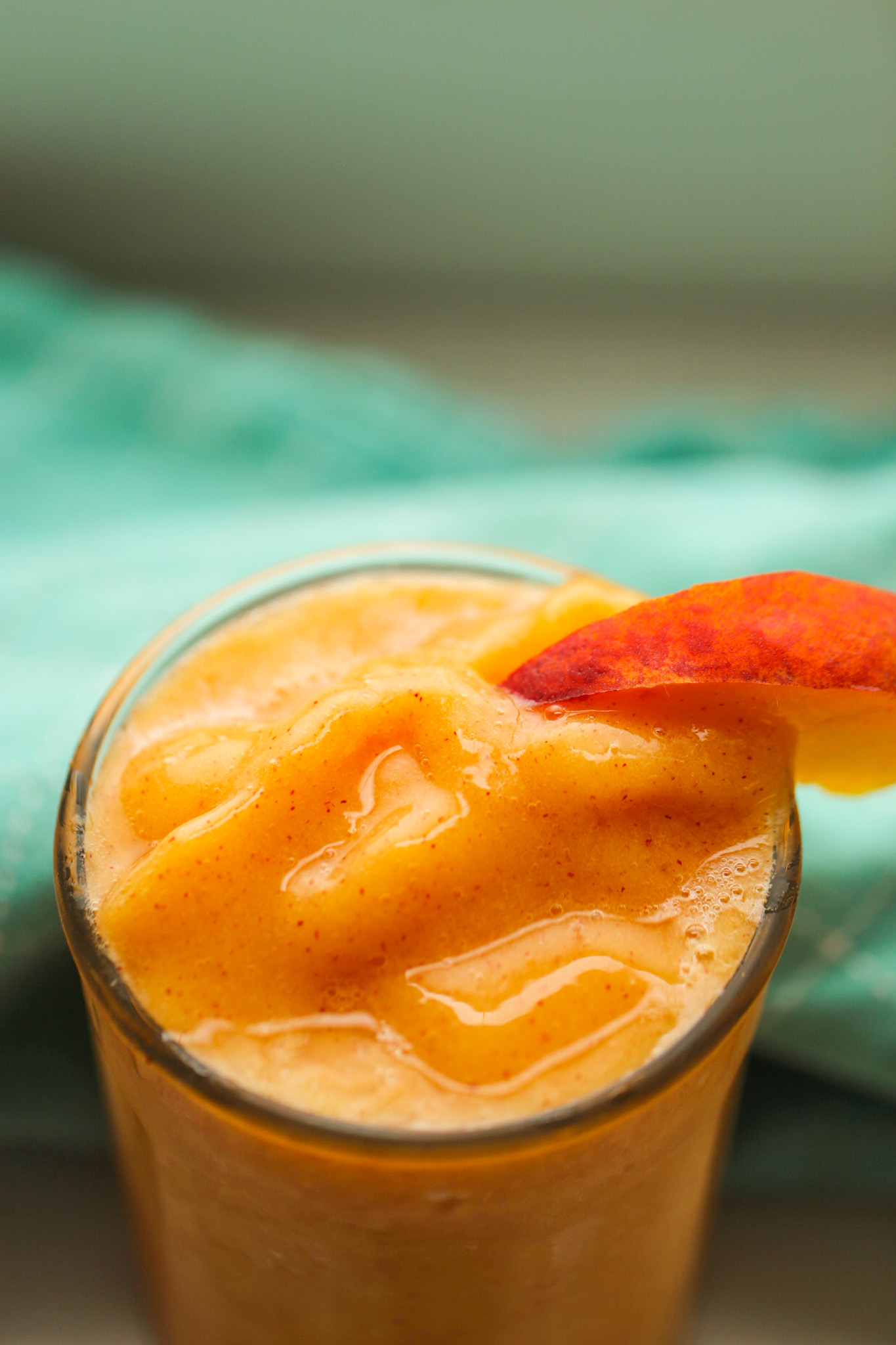 Chocolate, fudgy, vegan brownies to the rescue… Crinkly tops and all.
This recipe for falafel is perfect for stuffing pita pockets or topping off salads.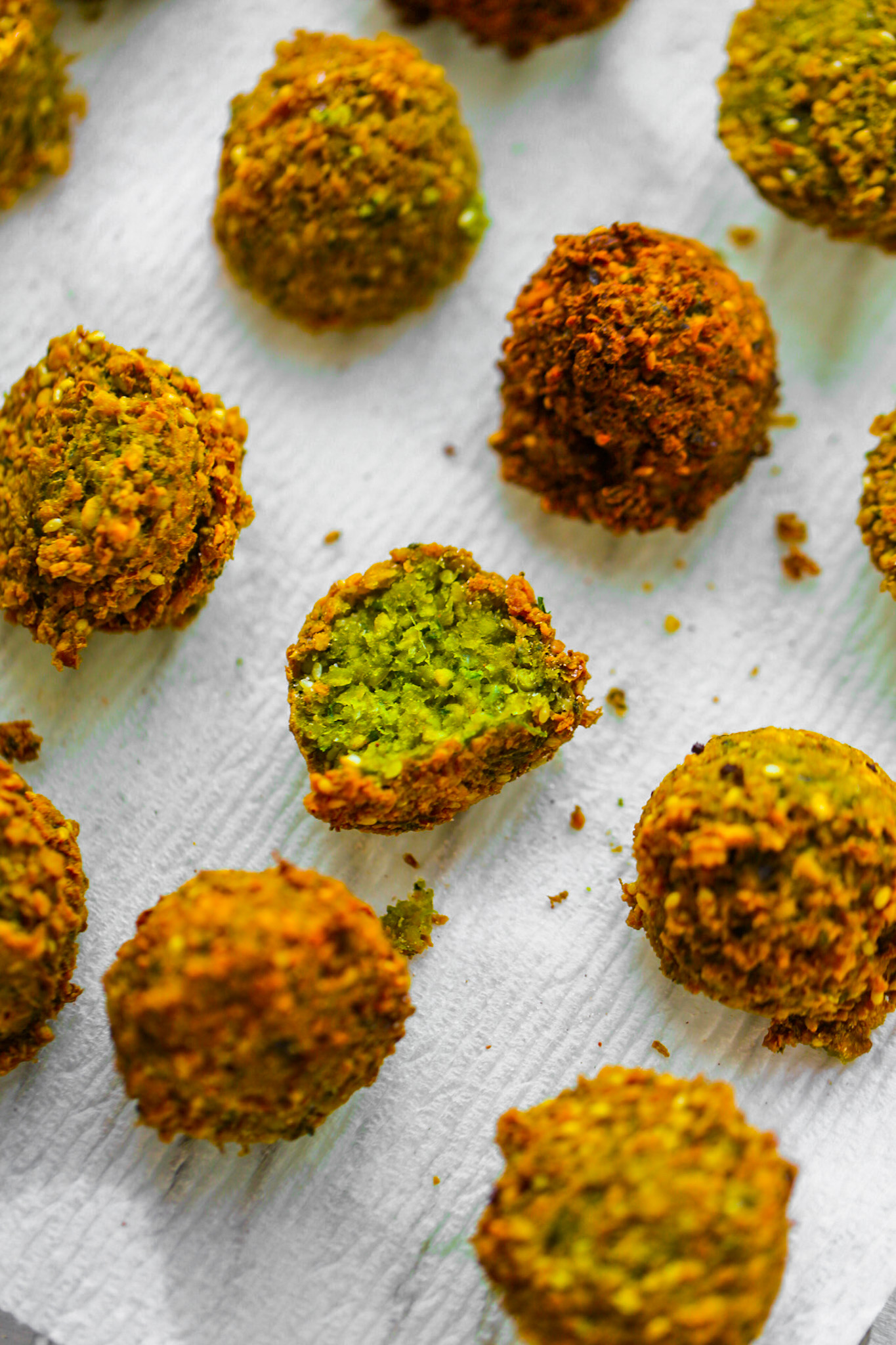 Simple banana-infused, egg-free spin on french toast. A best recipe of 2020 because I made it so many times last winter and spring! I always served it with kiwi.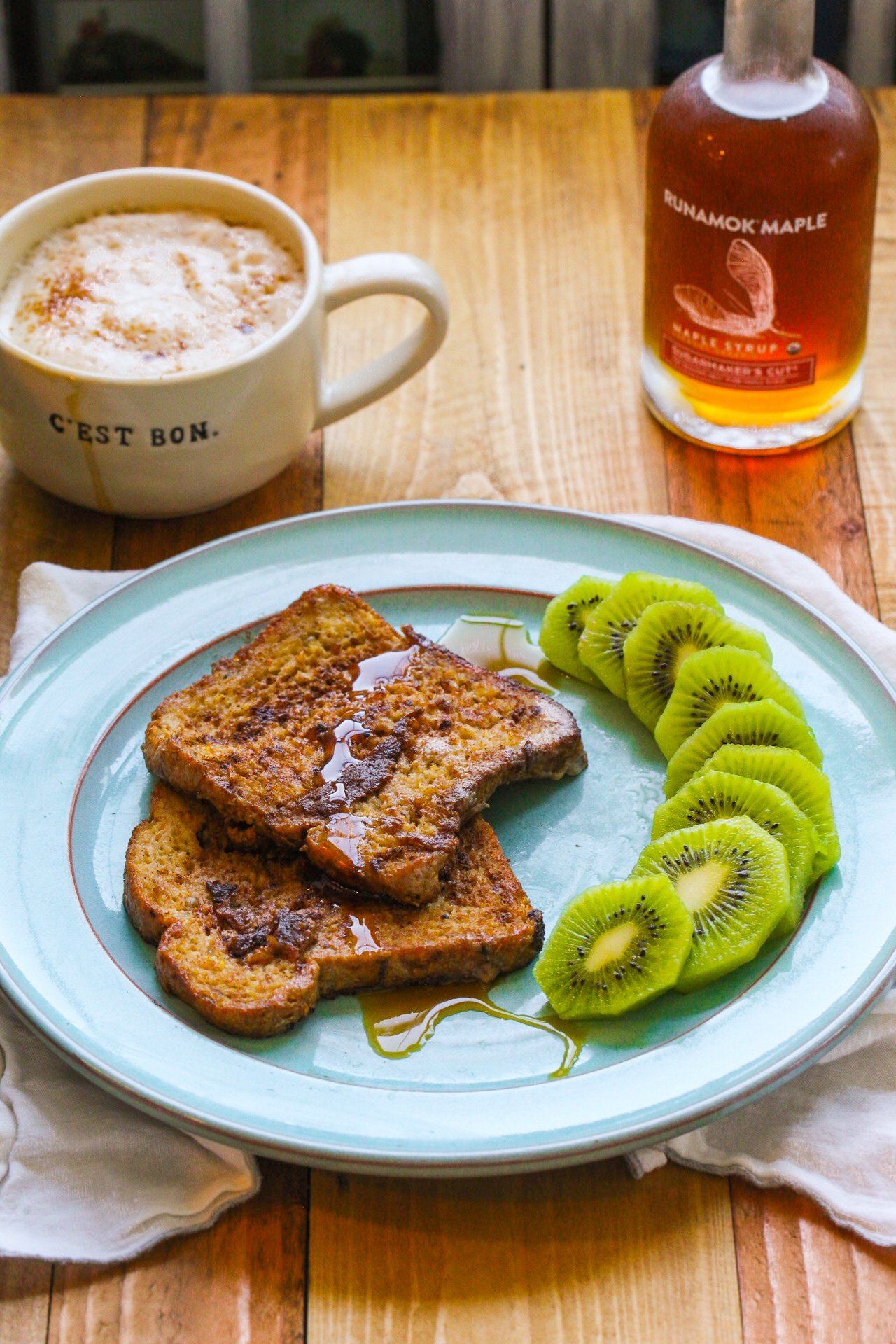 Love a latte? Read this!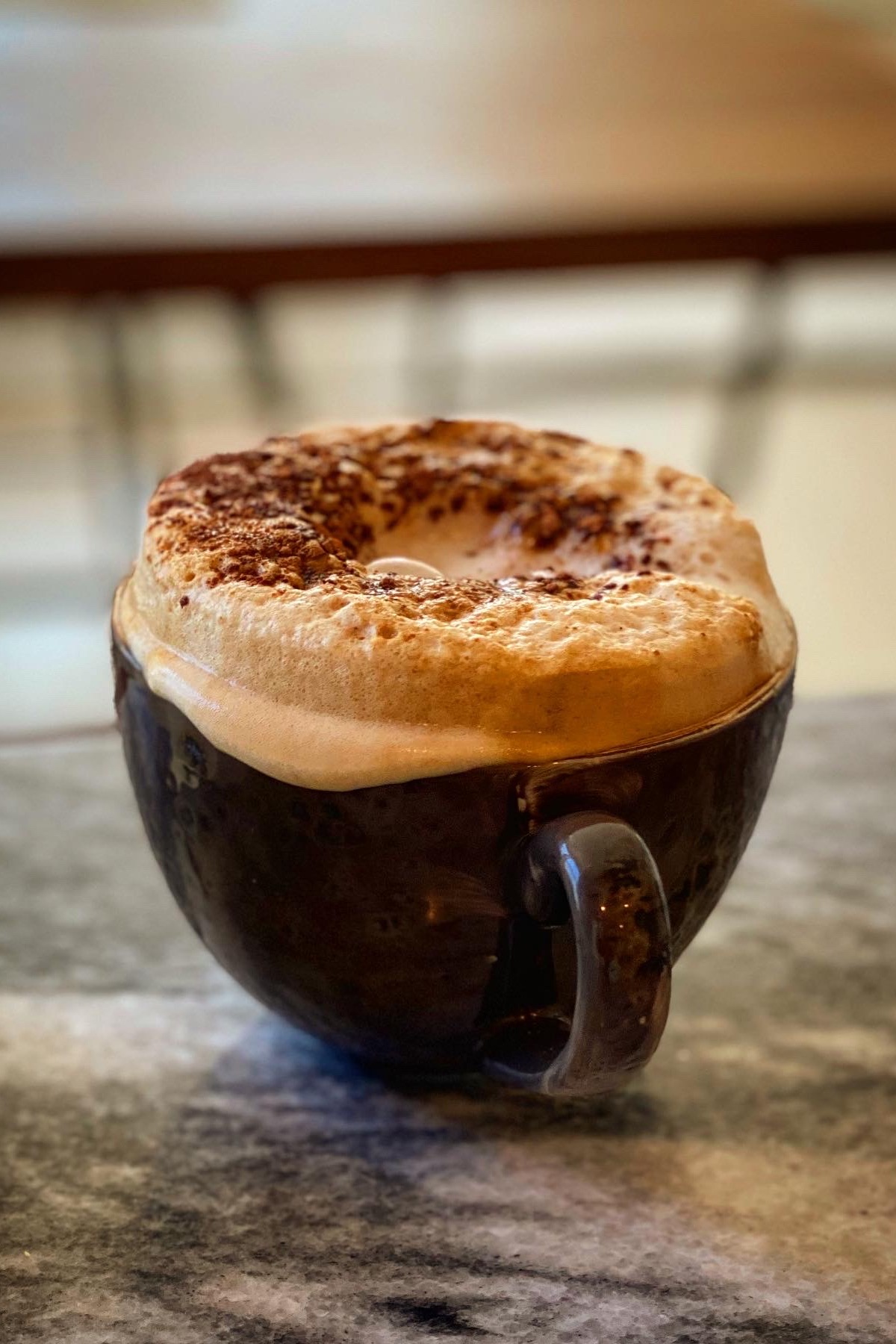 Love these protein and iron-rich vegan sloppy joes. A fave of 2020.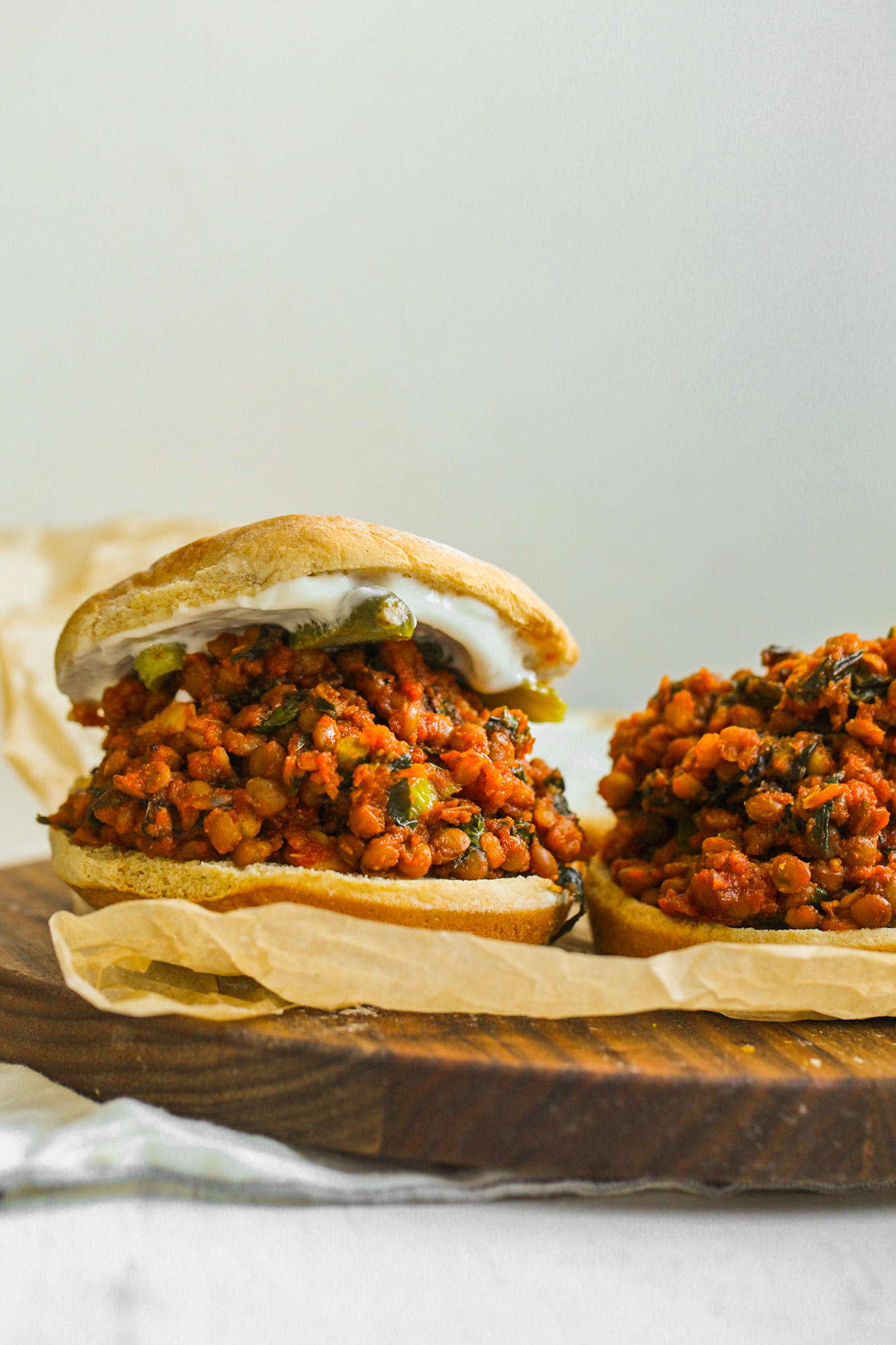 This vegan bowl includes mac and cheese, greens, cornbread. Comfort food for a crazy year.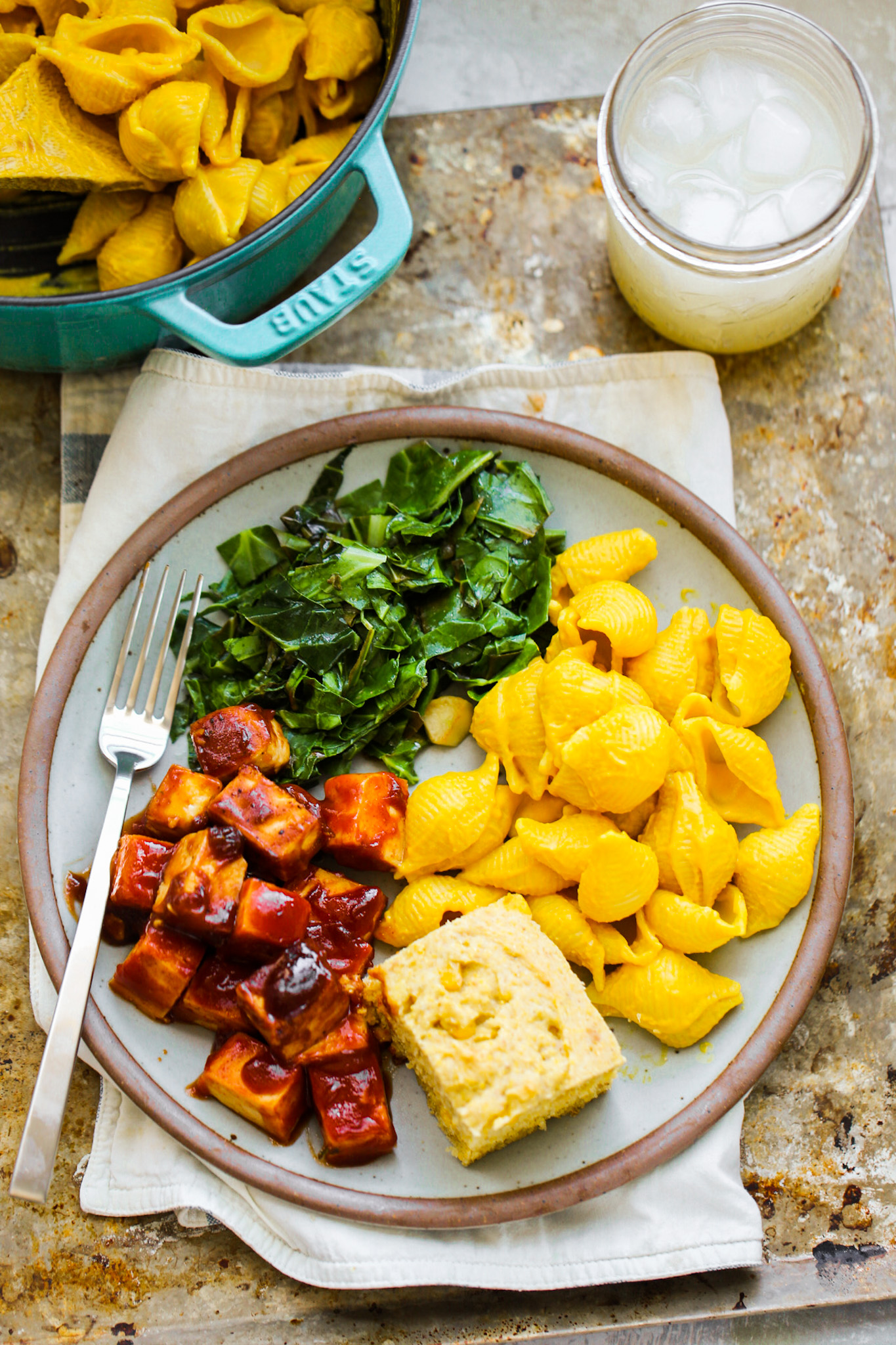 A simple blend of squash and apple for a warming bowl.
33 – Pizza for 2020
I always try to post at least one pizza a year, and this black olive and green pepper pizza really won us over as a best recipe of 2020.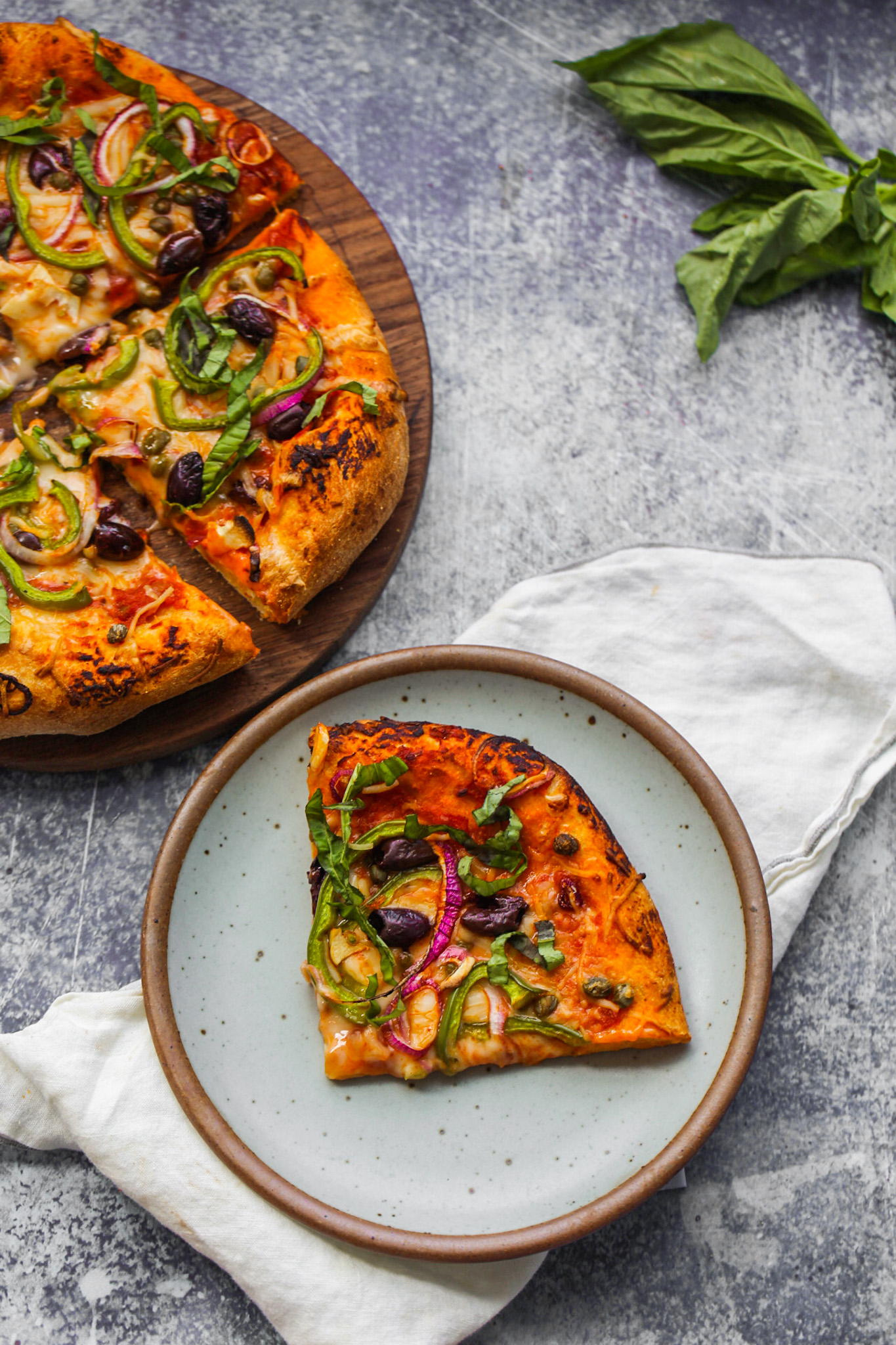 Like the classic snack treat, only DIY and vegan…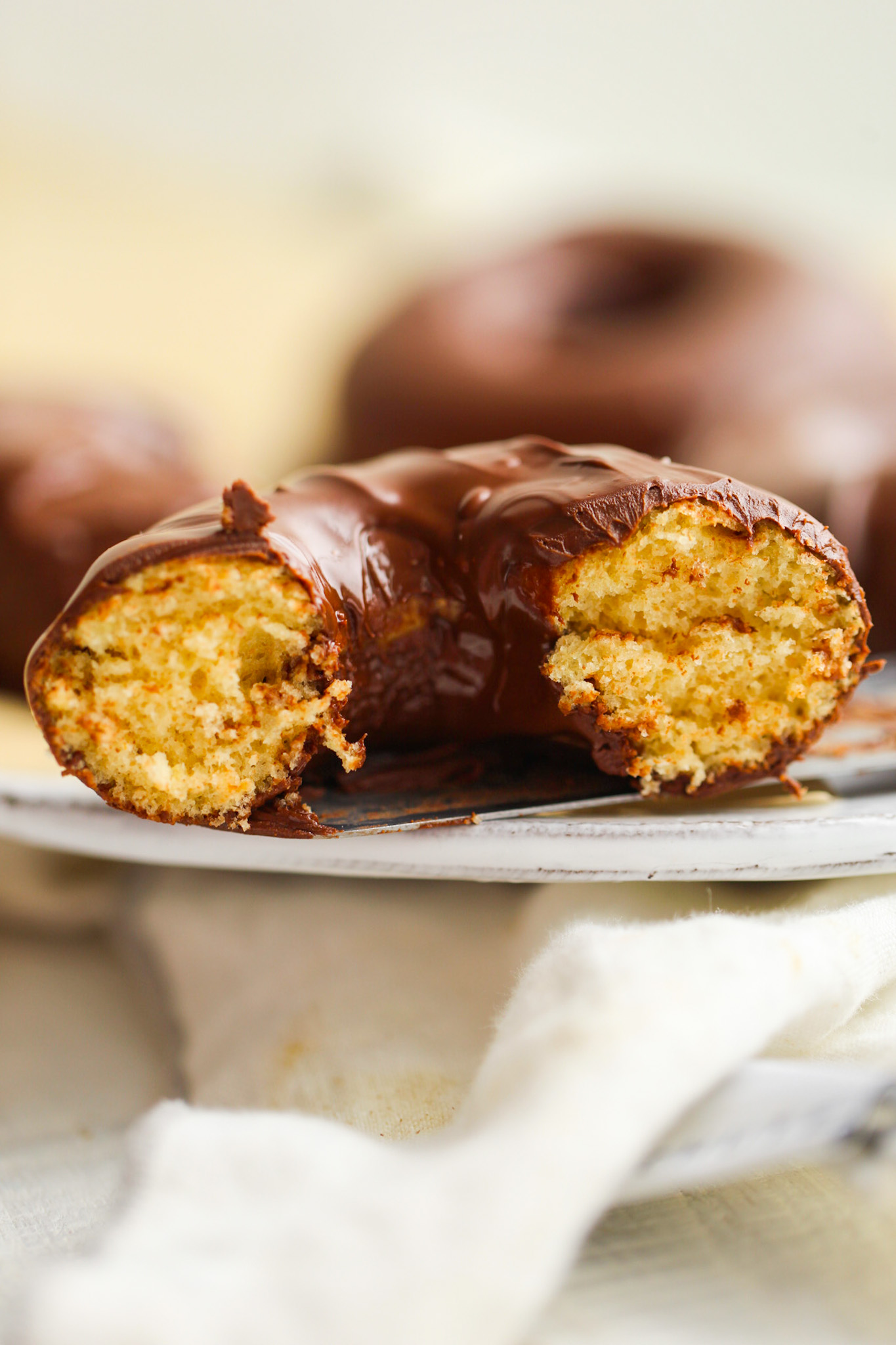 This copycat Chipotle recipe was a winner when everything seemed to shutdown here in SoCal. Even food takeout! You guys loved this one as a best recipe of 2020.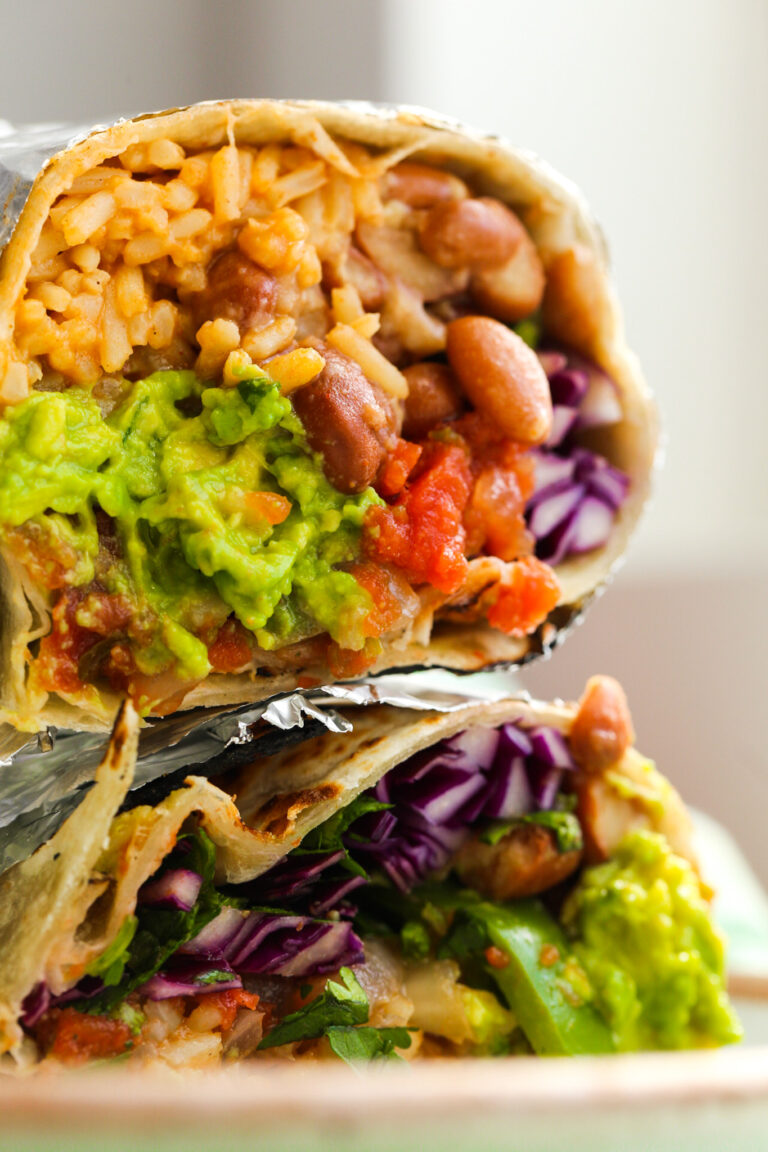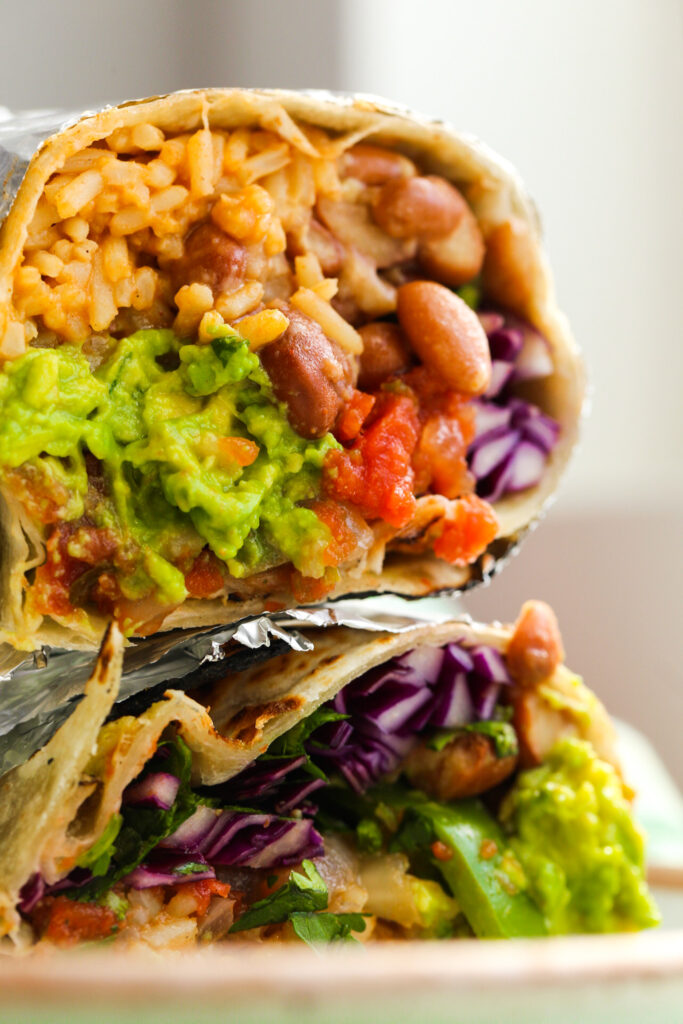 Easy, fun and kid-approved. The flavor of Oreo in a pudding….
My first vegan pecan pie and this stuff was addicting! Tastes just like the real thing.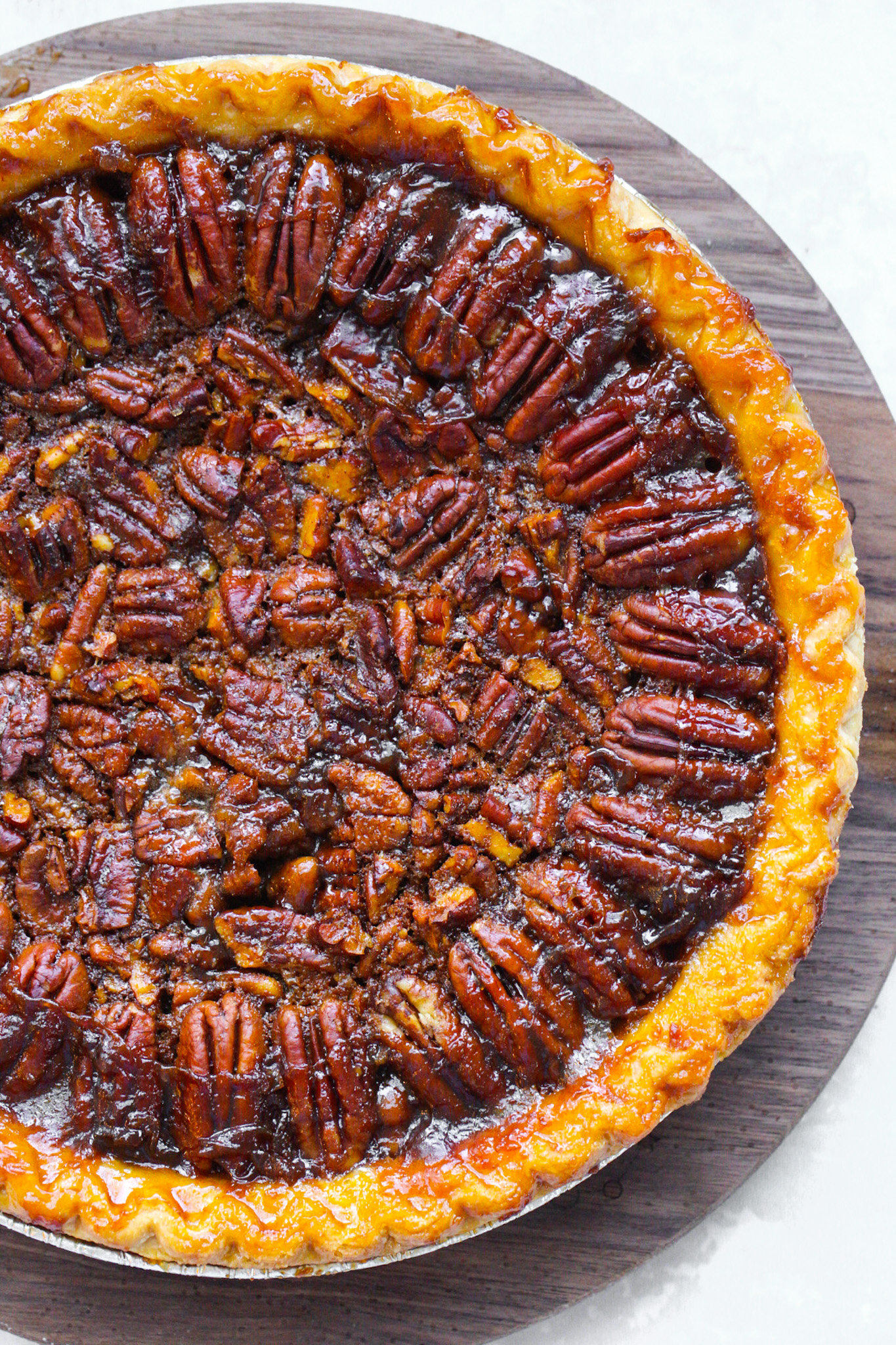 My husbands fave flavor…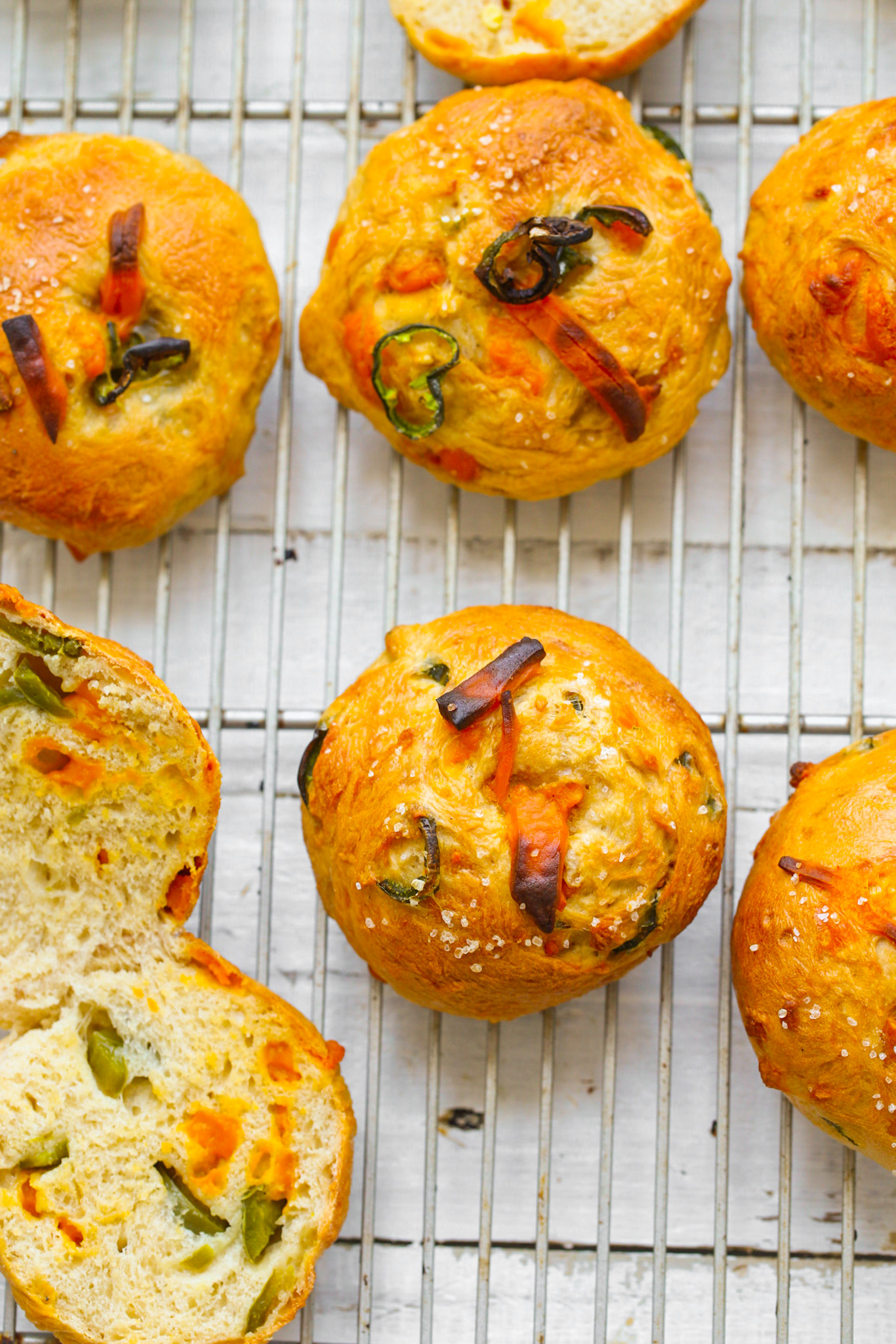 A simple blend for a sweet, nourishing sip.. I love this paired with a PB+J!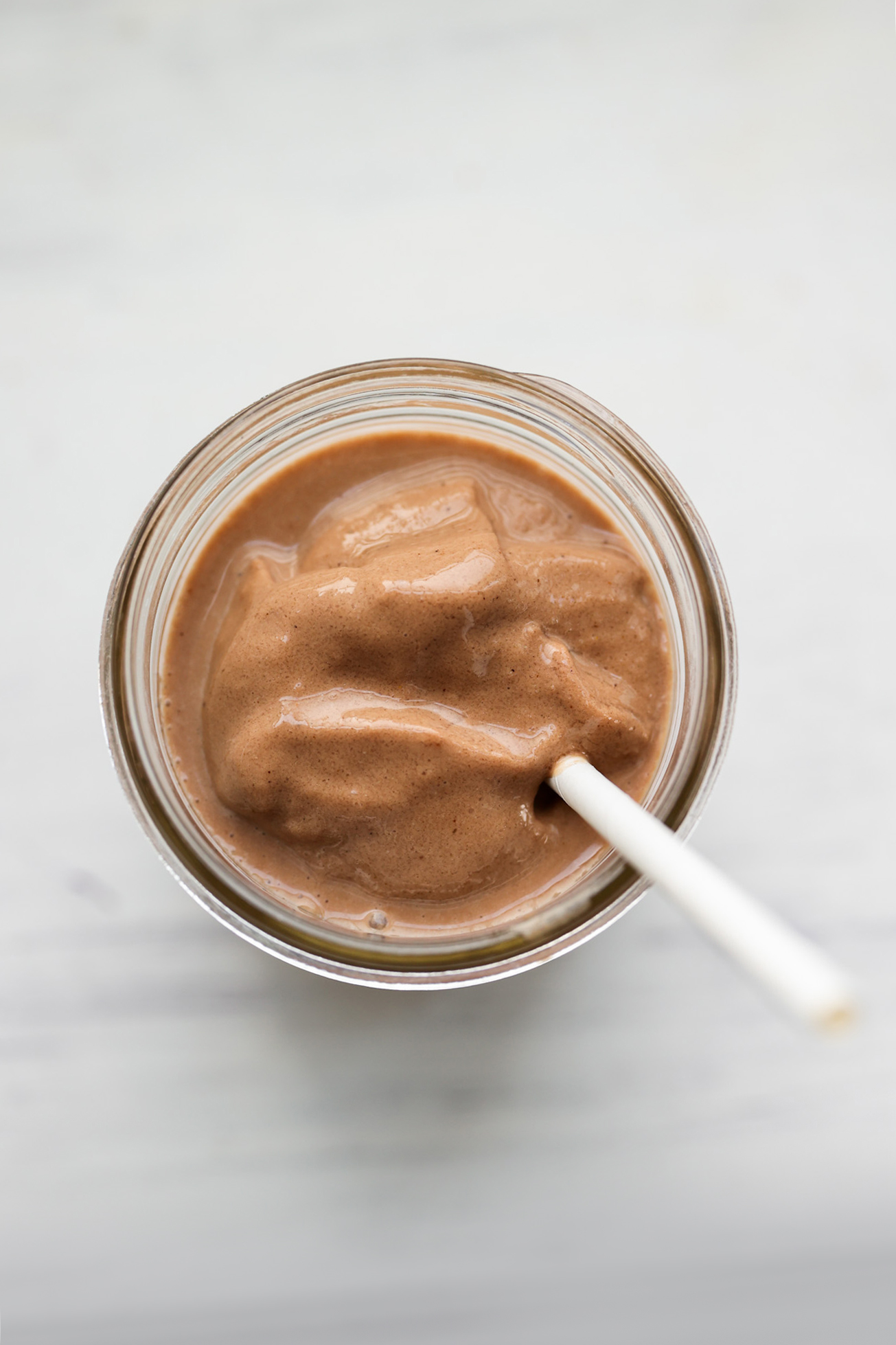 Nothing revolutionary here, but absolutely a best recipe of 2020.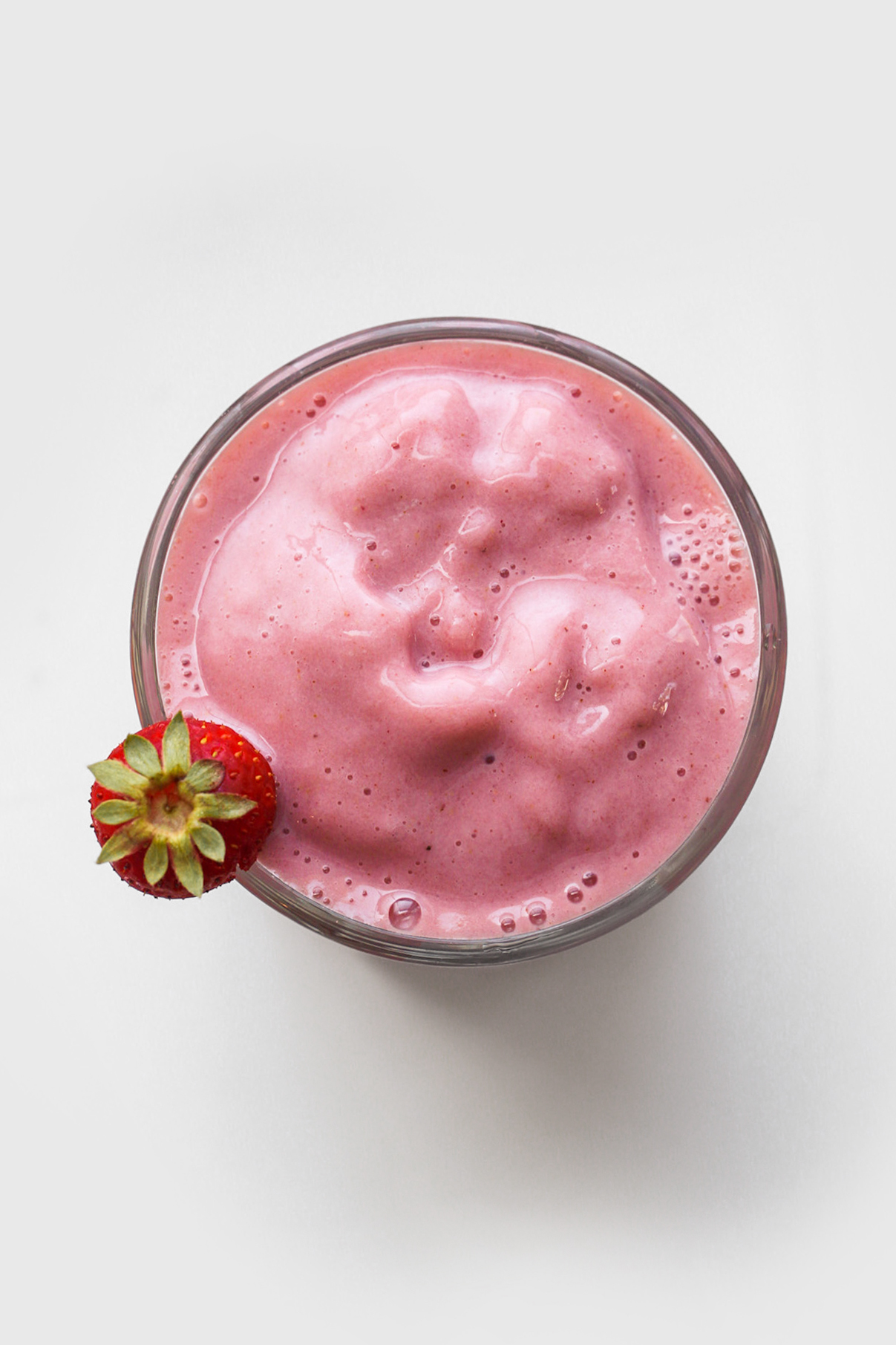 Sounds weird, but it's really good and a great way to sneak in more moisture to your loaf – and chickpeas!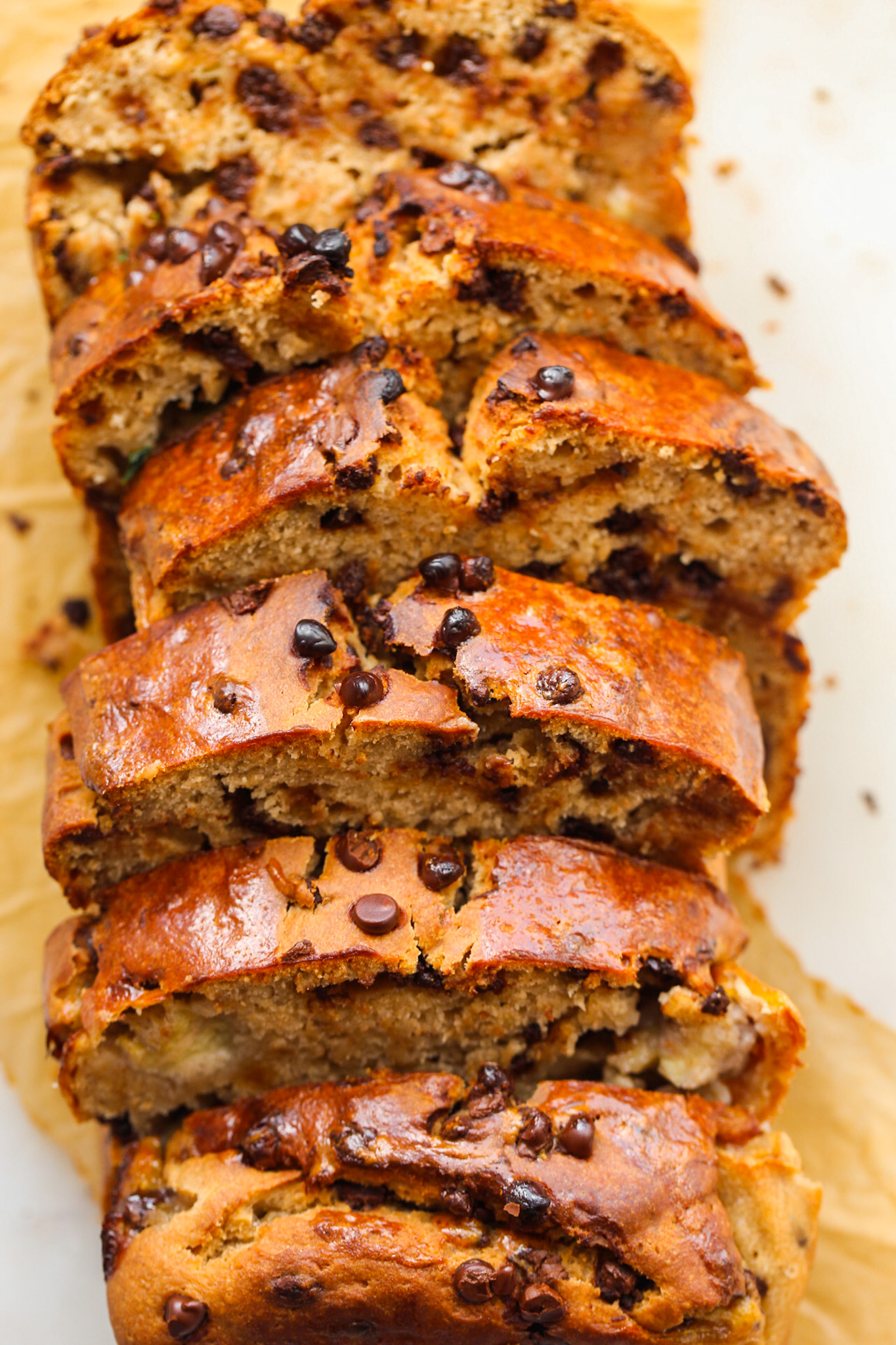 Never buy pita bread again! This stuff is so good and easier than you may think..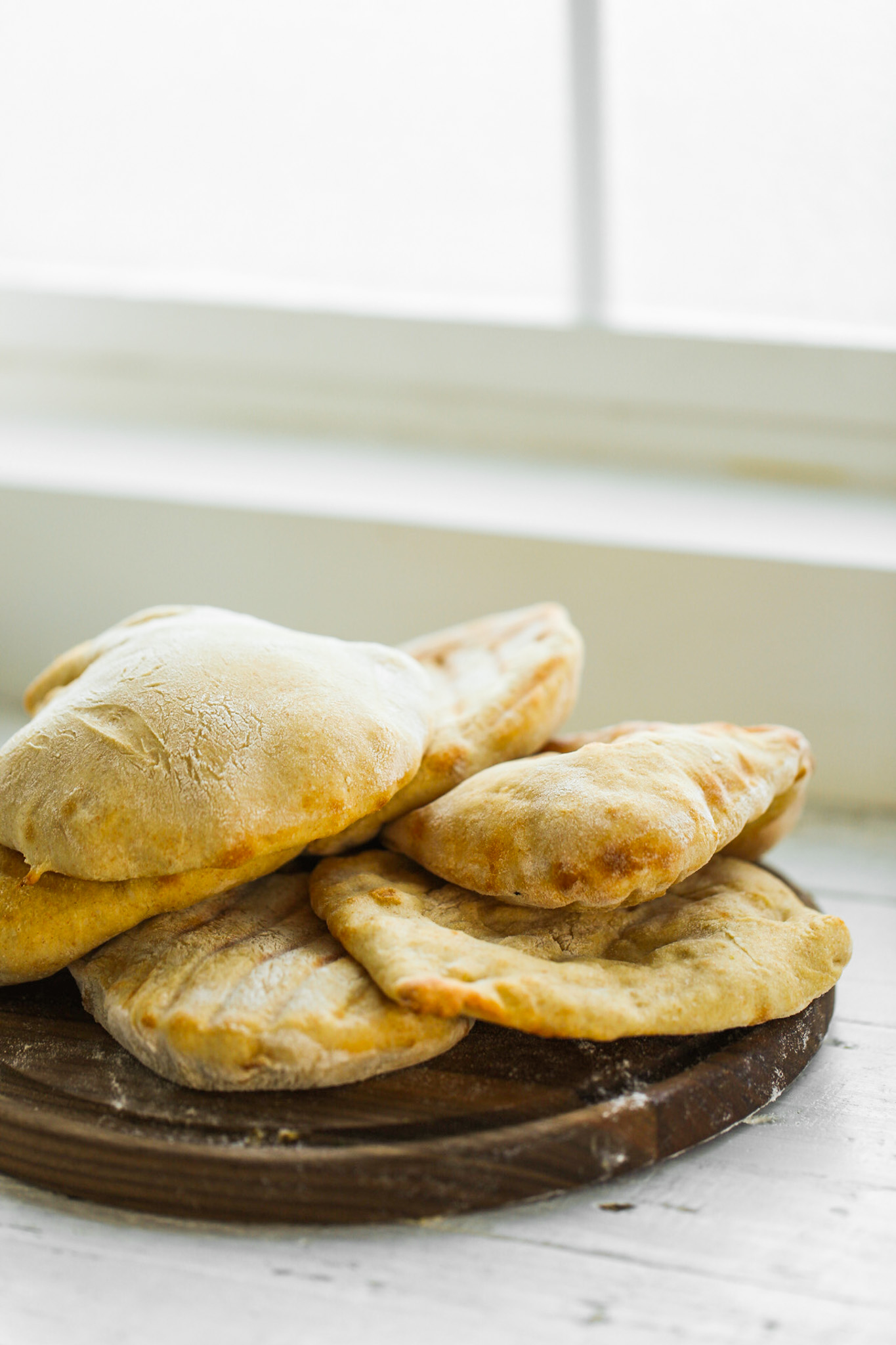 An end of the year recipe worth mentioning because I love it so much. almond flavor with some lovely crunch.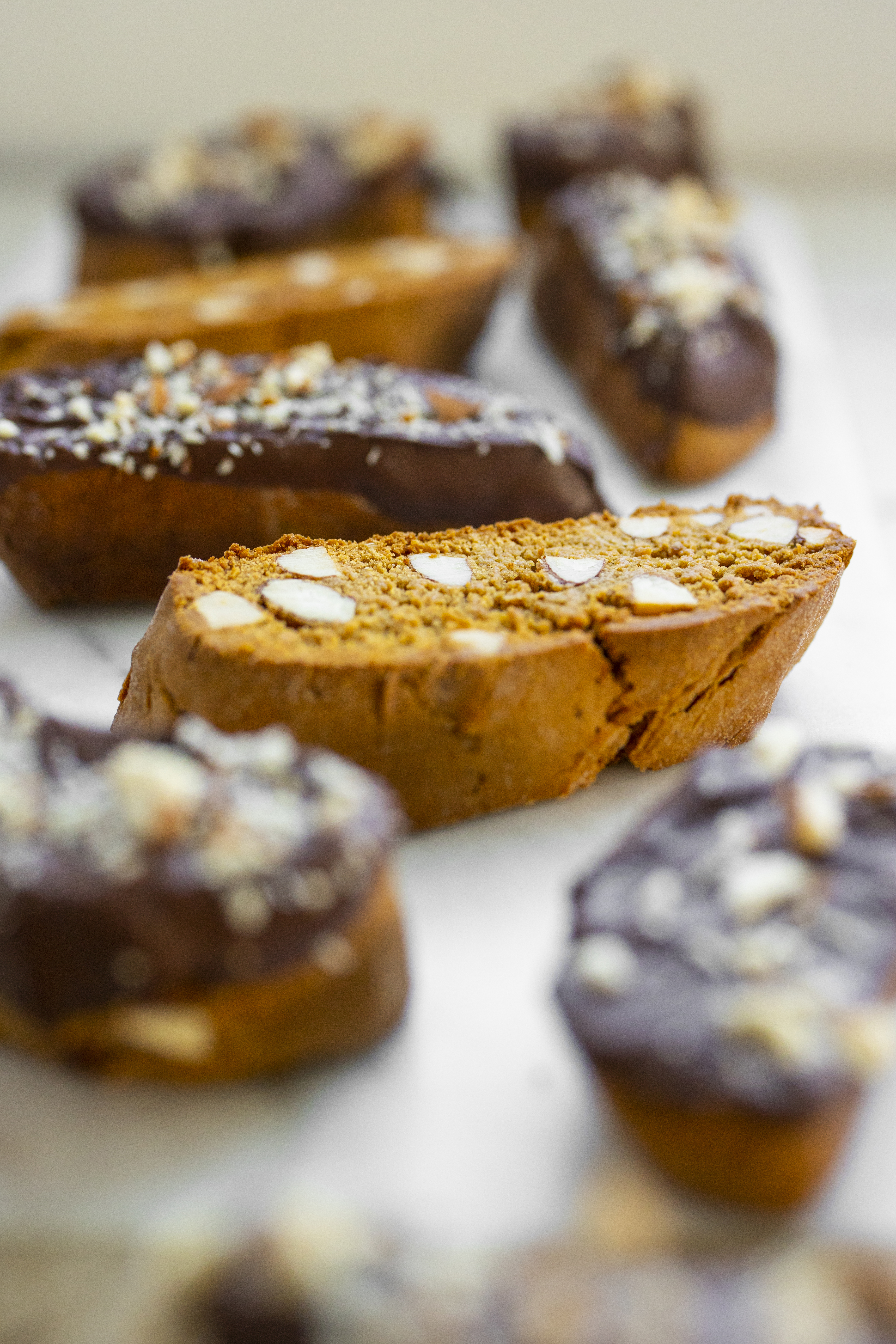 This is an excellent vegan recipe for a chilly day or night. Beans are packed with good stuff..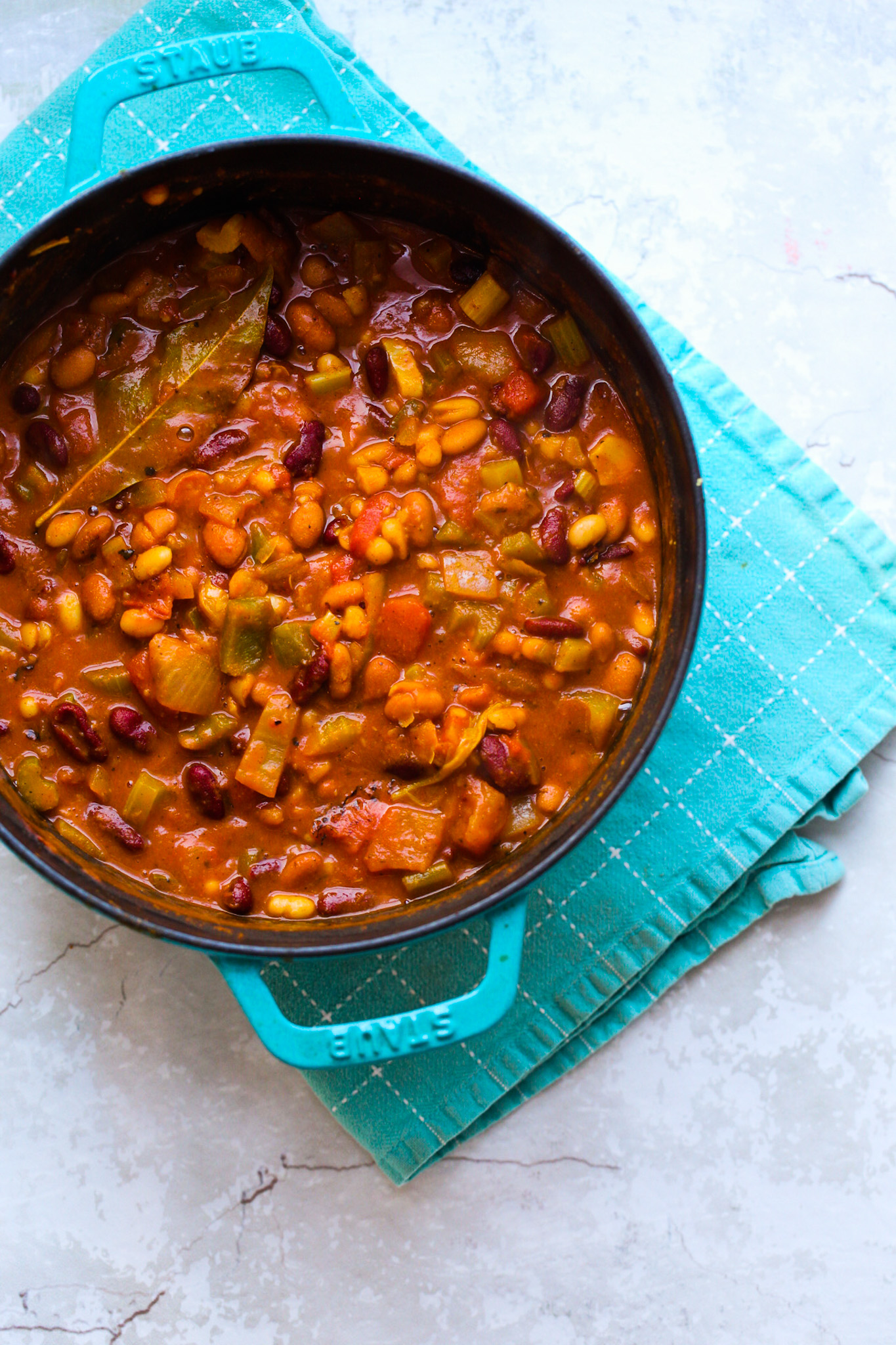 Vegan spin on a classic side bread..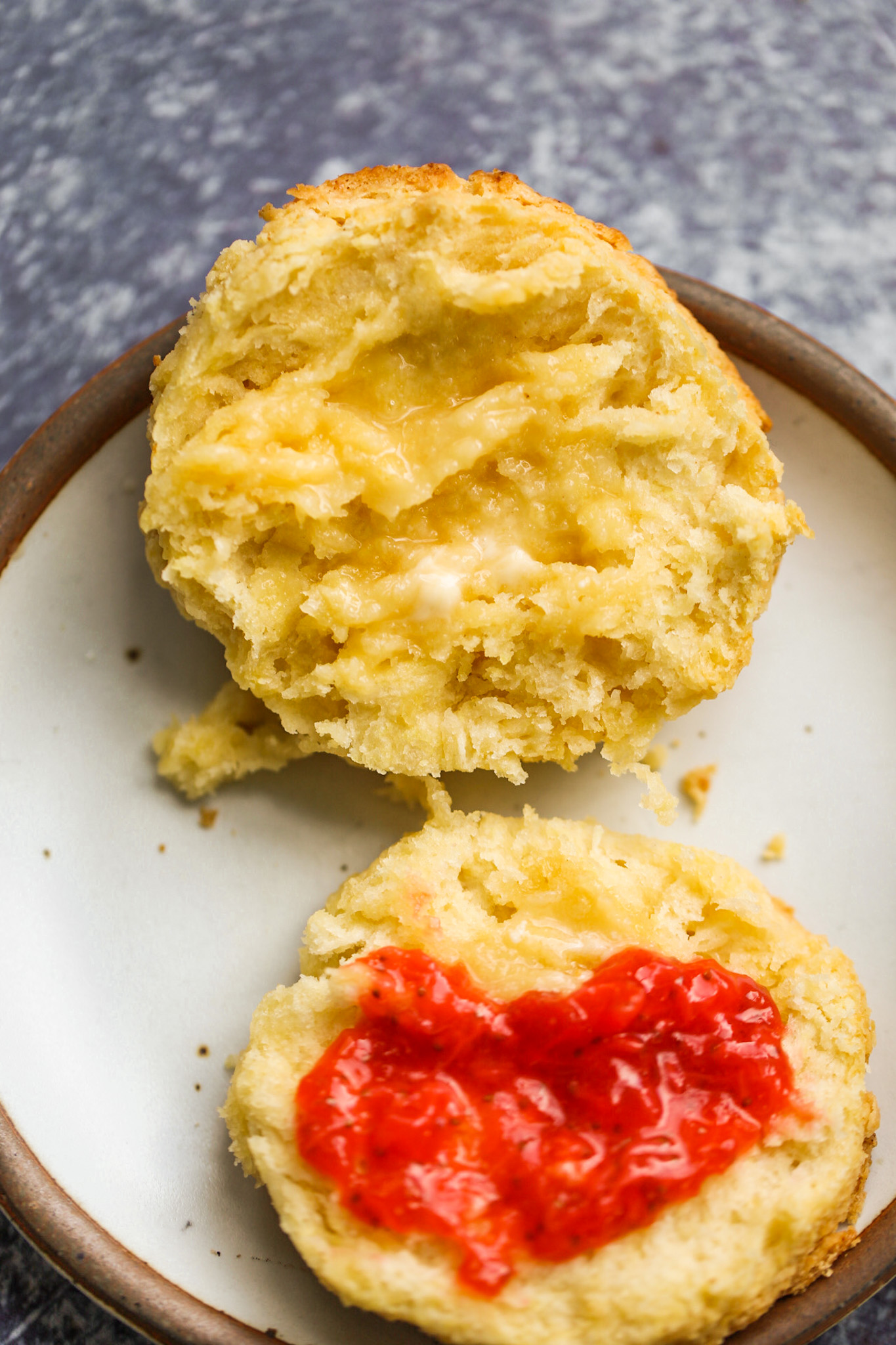 Rich and creamy. This scoop is epic!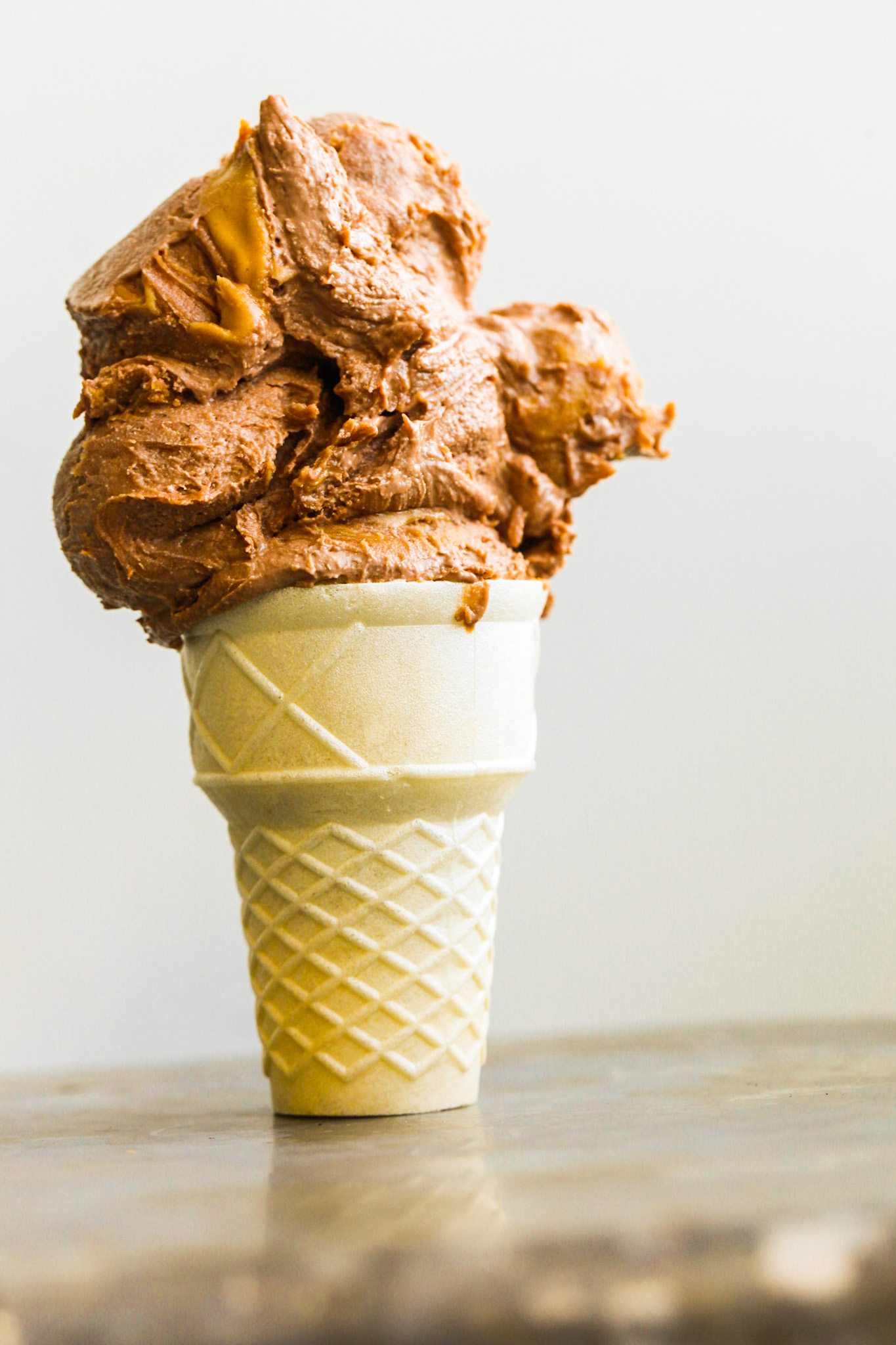 this vegan soup has sausage, potato and beans in a warming garlicky- broth.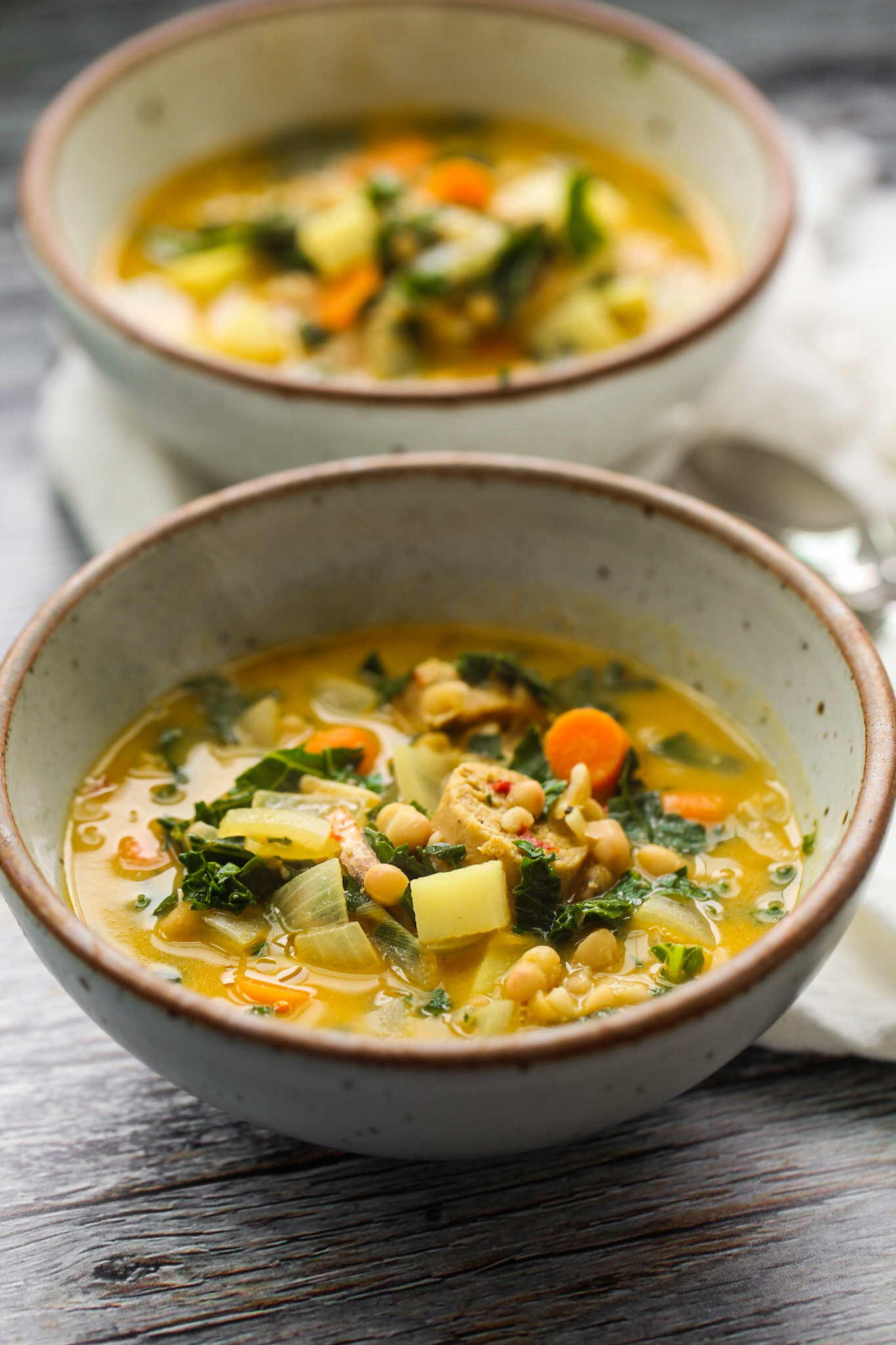 Chewy and amazing…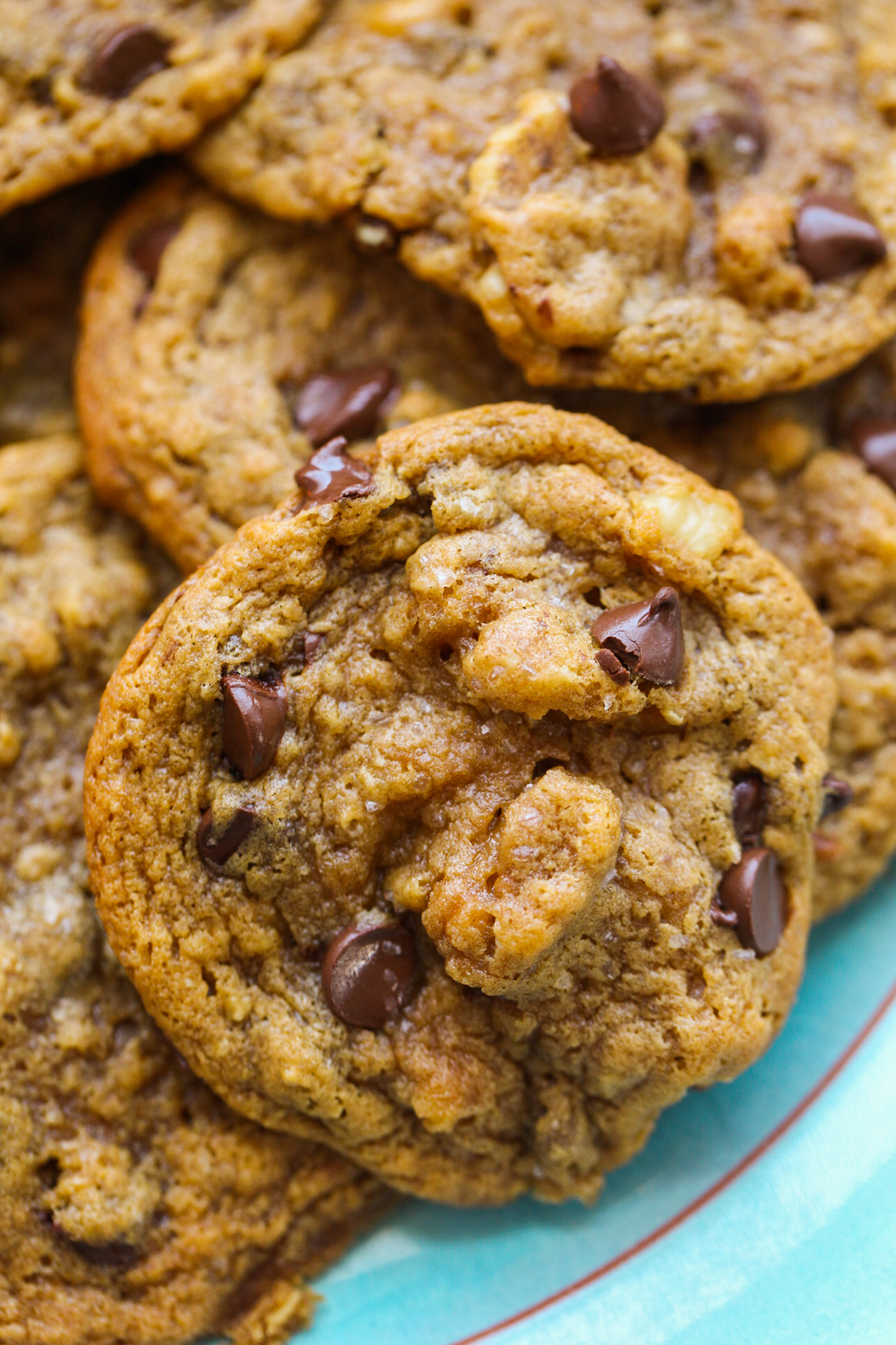 Mushroom lovers will love this rich and creamy, nourishing entree. Creamy cashew base.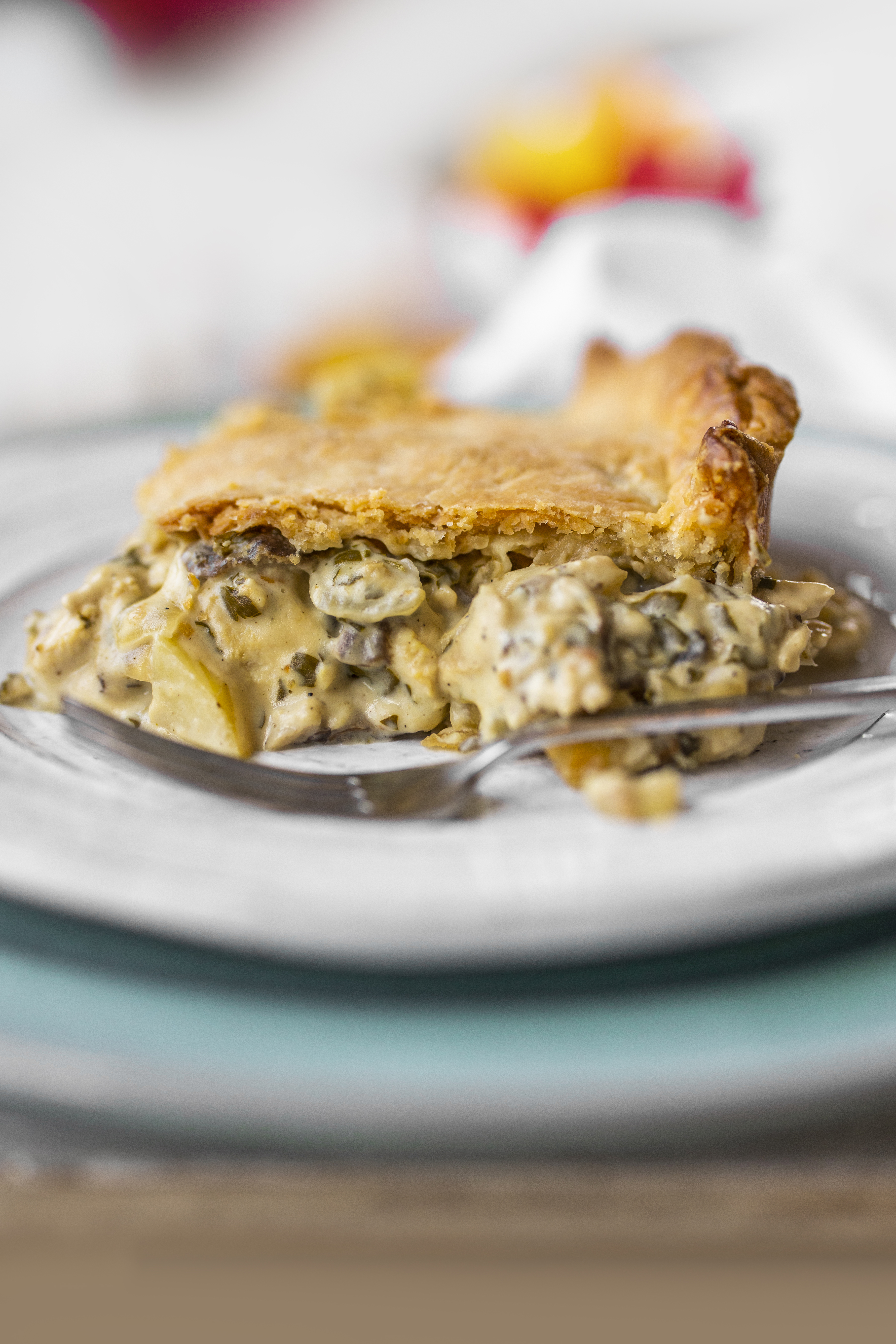 50 – Loaf and Loaf and Loaf
And this final one shares a few fave loafs this year… lemon-blueberry, pumpkin and chocolate chip banana bread.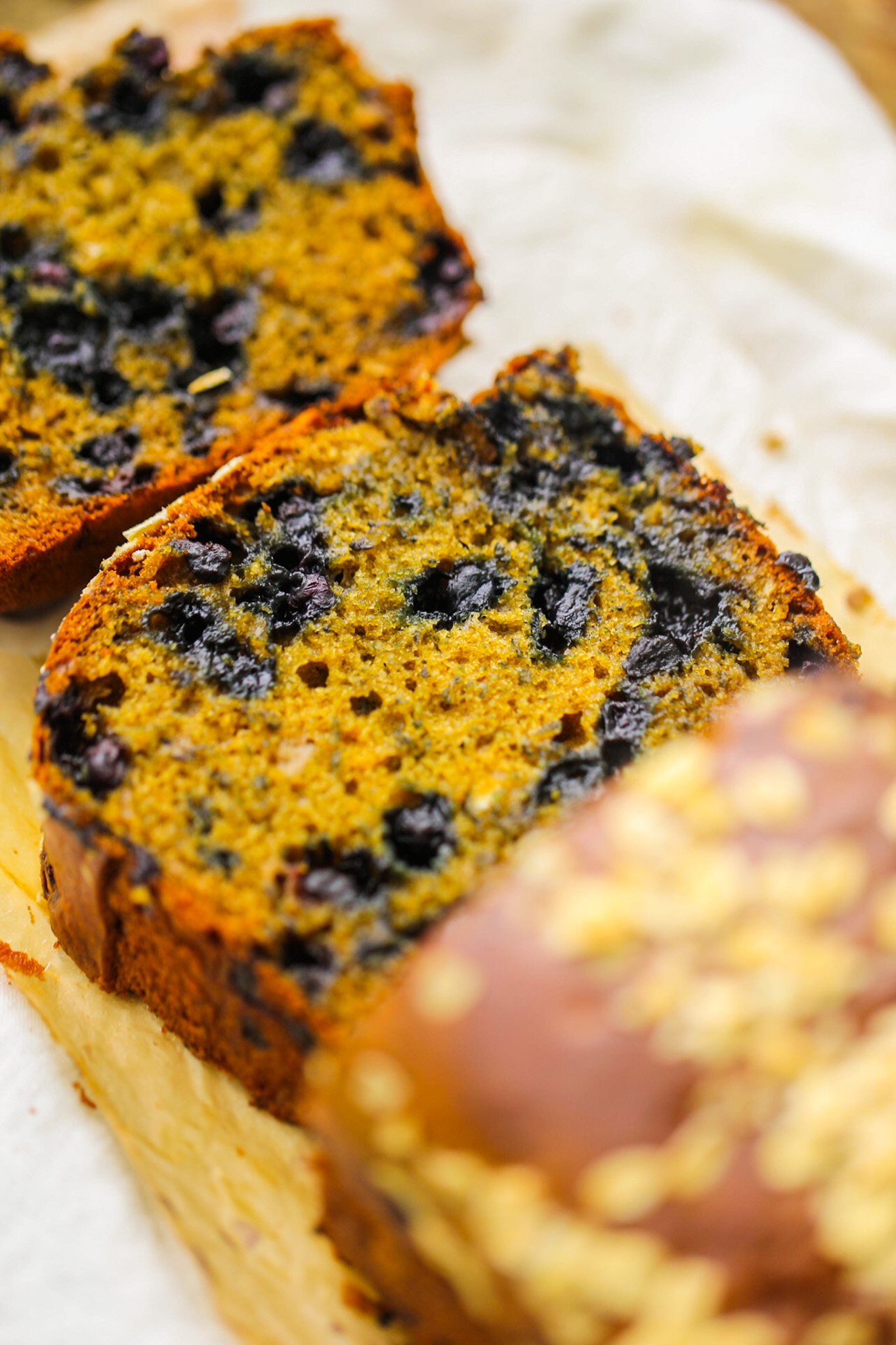 And two favorite round-ups of 2020: 48 Vegan Casserole Recipes and Bloggers Fave Pantry-Ingredient Recipes.
And I shared a lot of content on my infertility, pregnancy and baby journey as well.
Cheers to a New Year!..
That's it! My top 50 recipes of 2020. Thank you so much for being here on HHL this year. It means the world to me that you seek recipes and culinary inspiration from me. Thank you, thank you.
Let me know what you want to see on HHL in 2021! Comment below or on social media! Some 2021 trend predictions according to food + wine magazine.
Sending you so much love, light and delicious food in 2021!! ~ Kathy